If you haven't eat burgers stuffed with cheese, you aren't really living yet. So you should probably try these goat cheese stuffed burgers with delicious sautéed mushrooms and fresh arugula ASAP! Yum!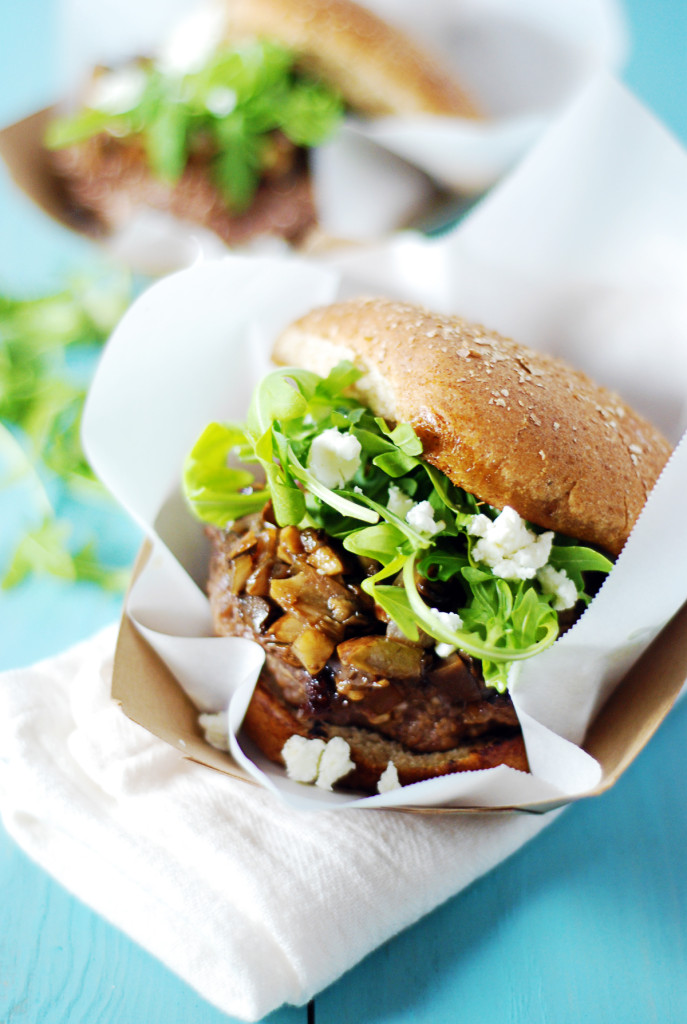 This post may contain affiliate links. Please click here to read my full disclosure policy.
Burgers are the quintessential summer food, amiright? There is nothing better than biting into a juicy grilled burger. Except, maybe a burger stuffed with cheese! Preferably my favorite kind: goat cheese! I just can't get enough of the tangy flavor and creamy texture of this dairy product. Paired with savory beef and sautéed mushrooms, this is a winning flavor combination.
Related: Garlic Paprika Parmesan French Fries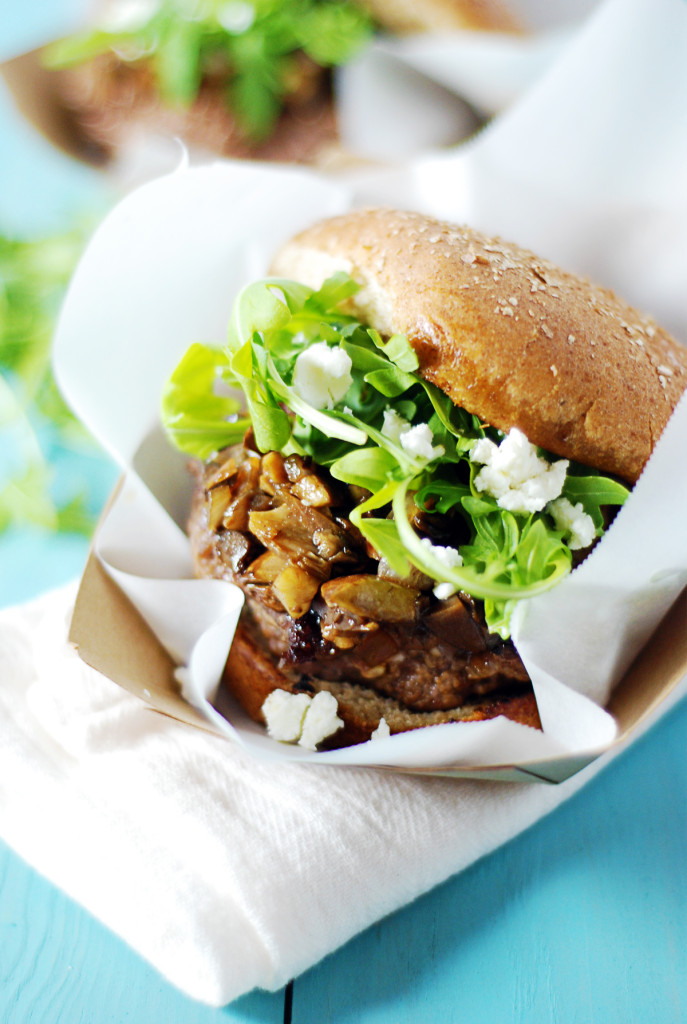 I especially love the mushrooms + goat cheese flavor combo because it seems to be just as appropriate in the blazing heat of summer as it does in the dead cold of winter. Like you can totally enjoy these burgers during your next family grill out… and then six month later indulge in this caramelized onion and mushroom soup with goat cheese croutons. Yes. That will be happening come October.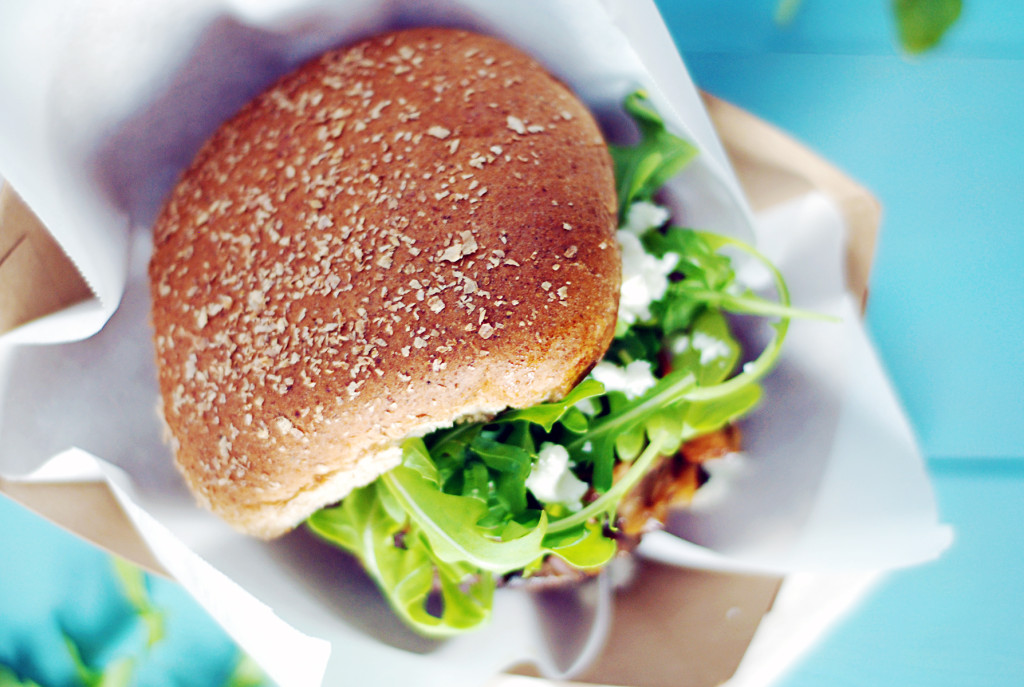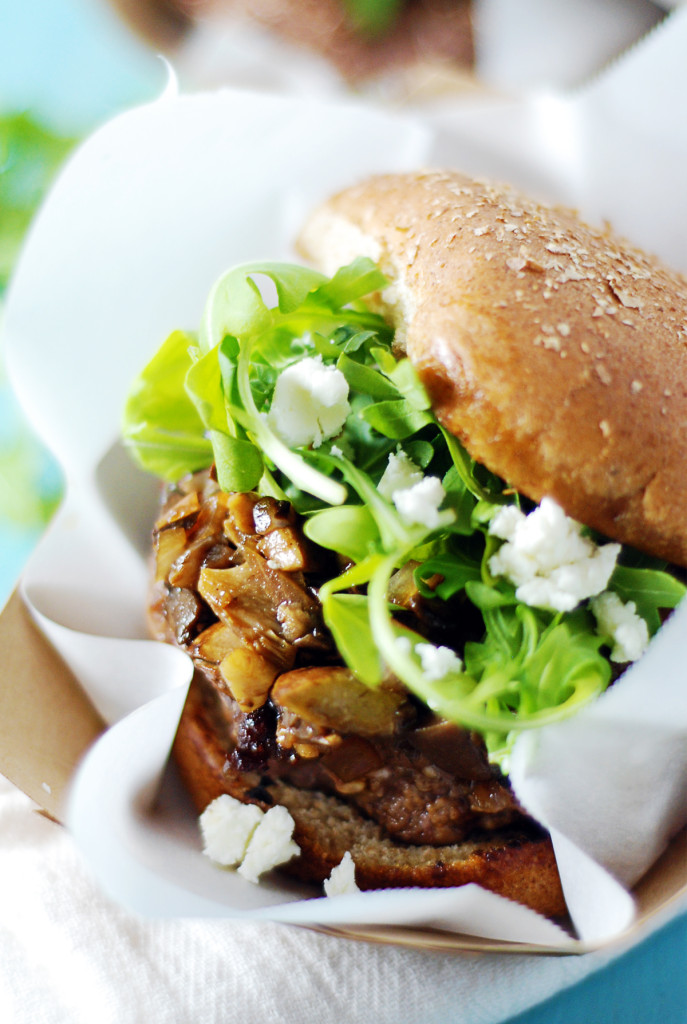 Now it's your turn: what are your all time favorite summer burger toppings? Share with me by commenting below!