I'm seriously craving some summertime with all the warm-ish weather we've had lately! And what does summer mean? Boating, bathing suits, and – of course – s'mores! But since it isn't quite campfire-toasting-weather, I had to improvise when it came to my s'more craving. Today I share with you my recipe for S'Mores Dessert Pizza!
This post may contain affiliate links. Please click here to read my full disclosure policy.
S'mores is one of the best things about the summer! I love roasting one to perfection – and it really is an art form. Searching for the perfect roasting stick, finding that perfect little "oven" spot in the campfire, and toasting your marshmallow(s) to golden brown and bubbly perfection (just before they become charred)!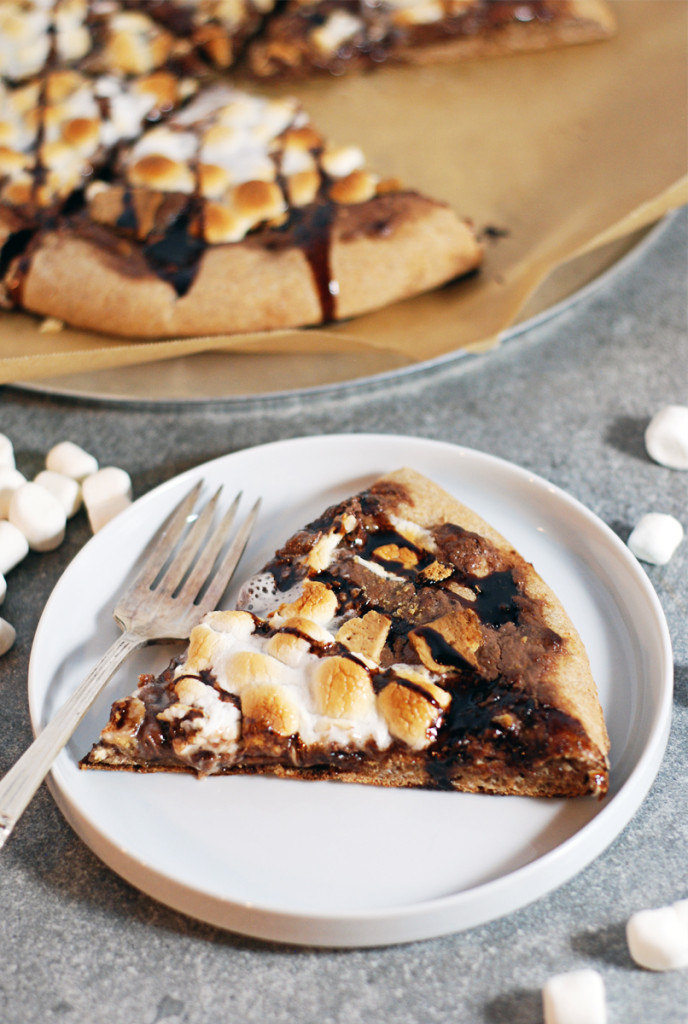 Through working on this recipe, I discovered that using the broiler in your oven is the perfect indoor substitute for campfire marshmallow-toasting! You won't achieve the same smokey flavor, but it does allow you to toast your marshmallows perfectly and evenly.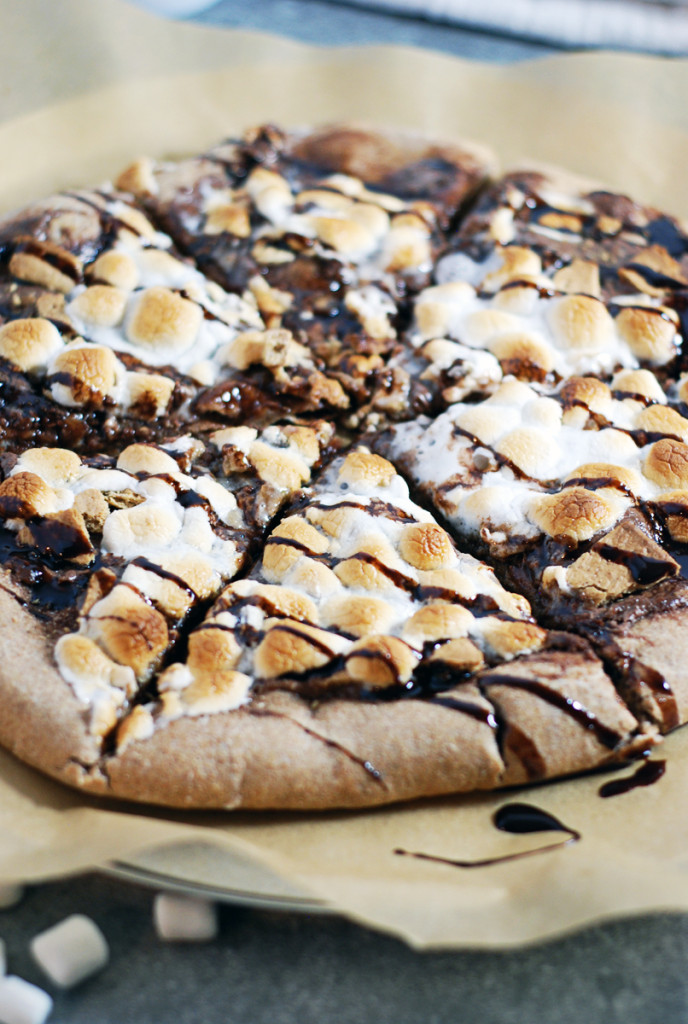 With this recipe, I paired the marshmallows with all of the usual s'mores goodies, including crumbled graham crackers and chocolate in the form of chocolate sauce. But I also wanted to add some more flavor depth, and chose to do so with whole wheat pizza crust, a layer of creamy Nutella-goodness, and a simple cinnamon-sugar spice blend. And if you want to make this dessert extra special, I would also recommend adding a big scoop of your favorite ice cream on top. The combination of the cold ice cream as it melts over warm fresh-out-of-the-oven pizza is heavenly!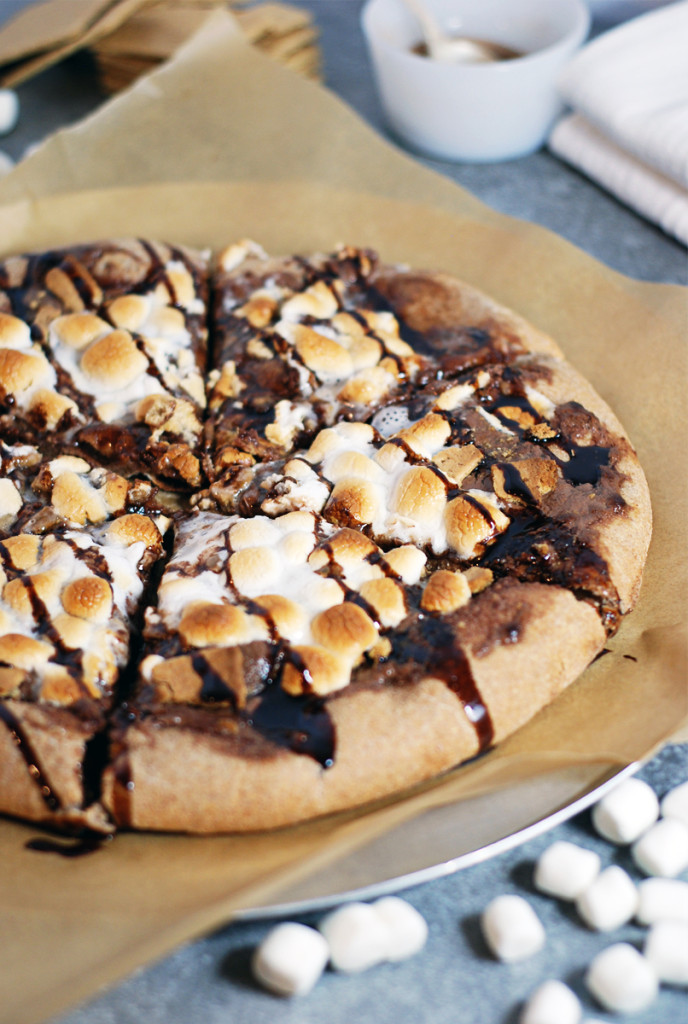 Now it's your turn: what is your favorite way to enjoy s'mores during the winter? Let me know by commenting below! Even better, post your recipes for me to try!
Looking for other delicious chocolate dessert recipes? Check out my Peanut Butter Chocolate Kiss Cookies: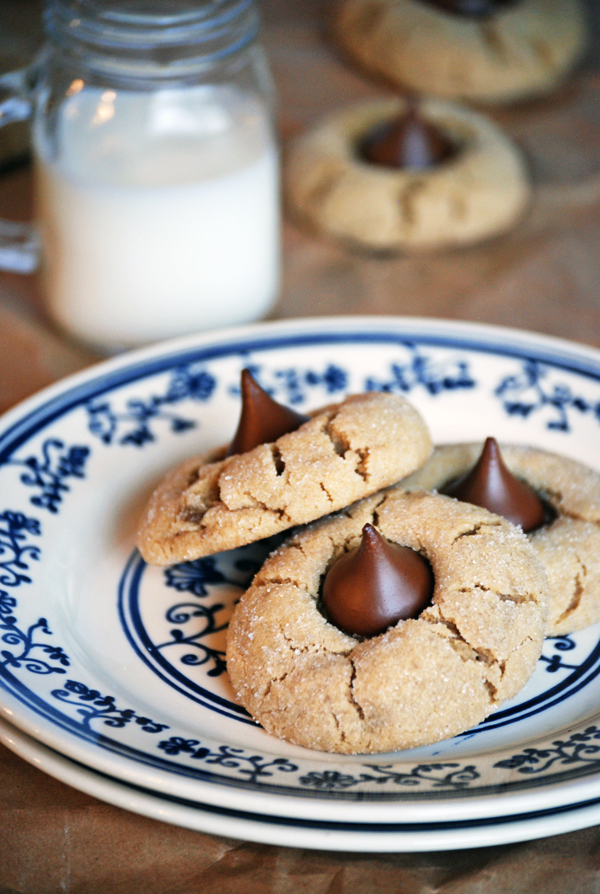 And don't miss a single recipe, sign up for the email list here:
[optin-cat id="1965″]