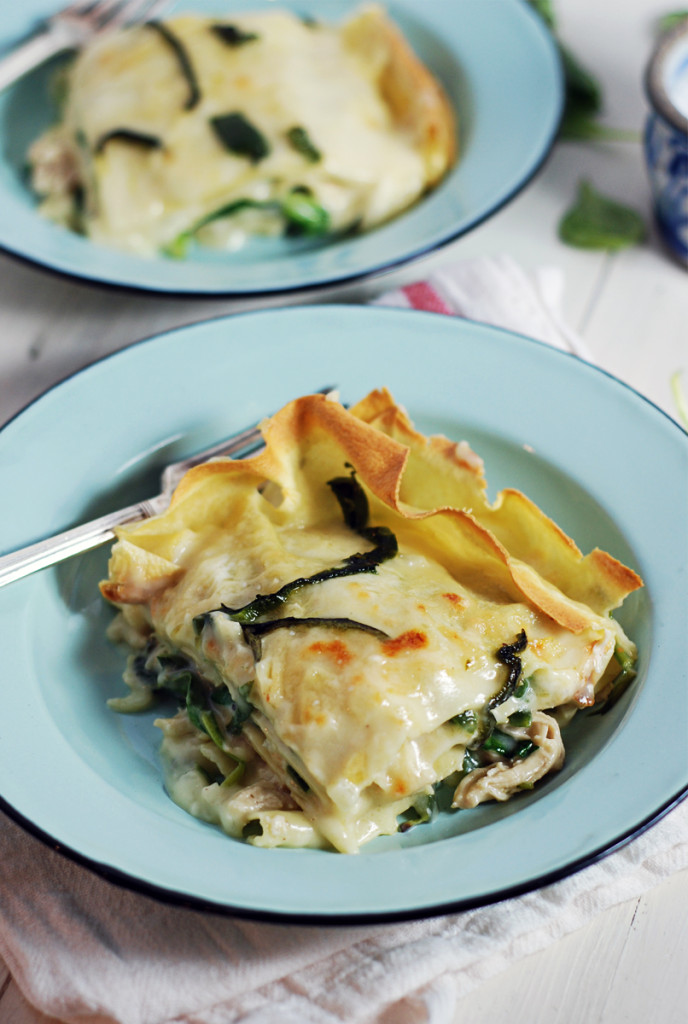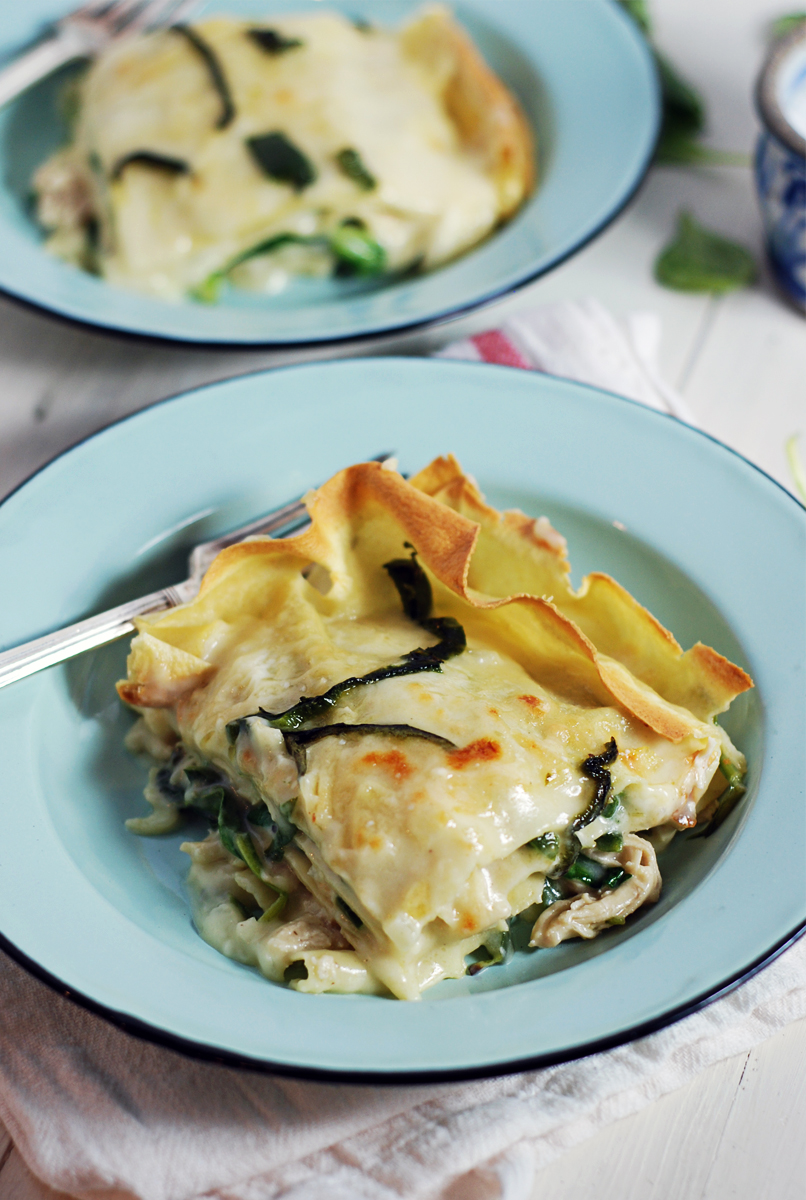 When it comes to pasta dishes, is there anything more hearty than a heaping plate of lasagna? I think not, and this white shredded chicken lasagna is the perfect comfort food when you are craving those carbs!
This post may contain affiliate links. Please click here to read my full disclosure policy.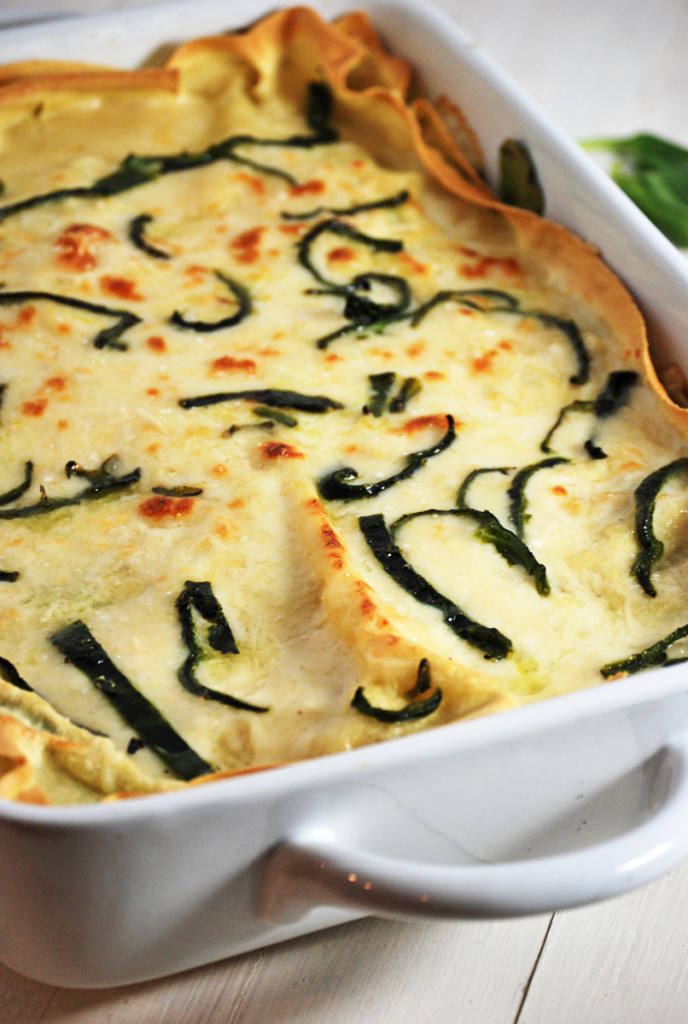 I have a confession. I'm not a big lasagna fan.
I know, right? It's bizarre, considering how I'm in love with all things pasta. For some reason, I've just never grew too entirely fond of those casserole dishes full of layers of noodles. However, even as I type this post it sounds totally ludicrous, especially given the fact that I could probably scarf down this entire casserole by myself right now.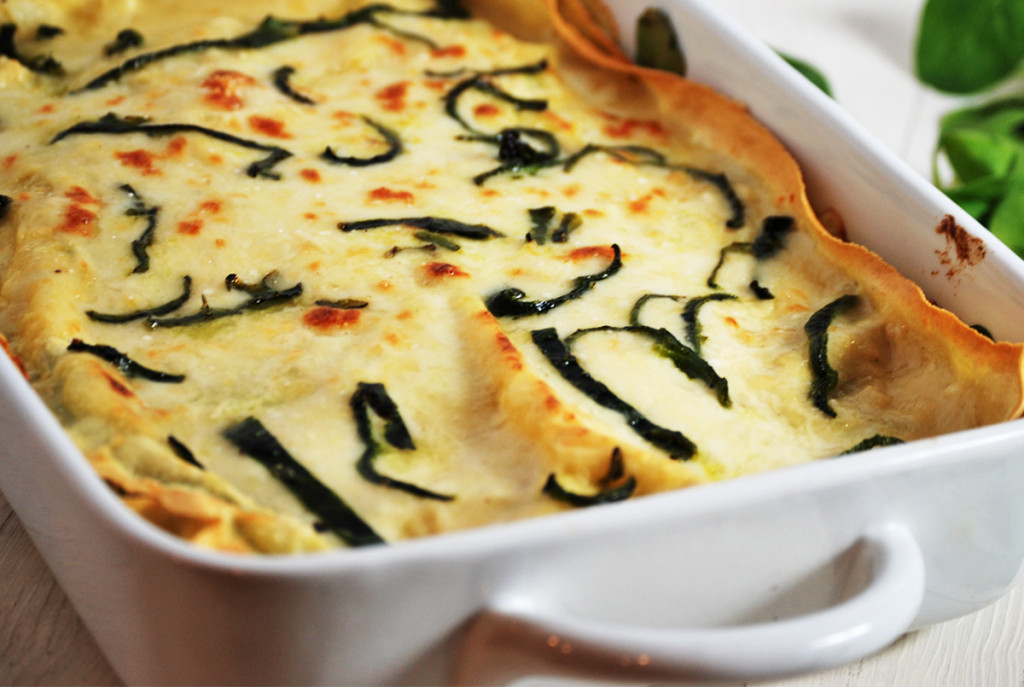 I think it may be that the noodles are the problem. Those thick store-bought lasagna noodles with the curly edges just weren't doing it for me! My fiancé has been insisting that we make lasagna for… just about ever. And so I finally gave in, but I told myself I'd have to make fresh lasagna noodles if this was going to happen.
(If the store-bought lasagna noodle is your thing -and there is totally no reason why they shouldn't be! – use them instead in this recipe. It will make your job a whole lot easier!)
Looking for a refresh on lasagna? Check out my recipe for white shredded chicken lasagna with roasted poblano peppers! #BloggersBlast http://wp.me/p61F7n-X6
Click To Tweet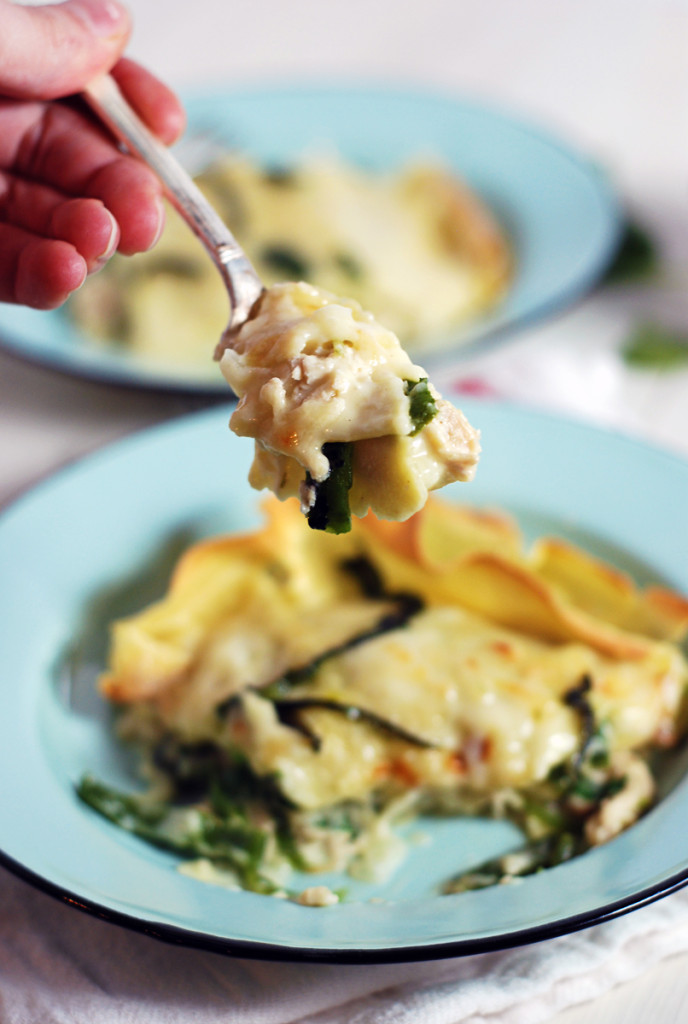 I can't begin to tell you how excited I am about this recipe. I am officially a lasagna convert! Making the noodles homemade really makes a huge difference because you can roll them super thin, much thinner than store-bought lasagna noodles. The noodles seem to just melt right into the cheese and the chicken and the lovely béchamel sauce when you cut into this dish, which is exactly how lasagna should be, in my opinion!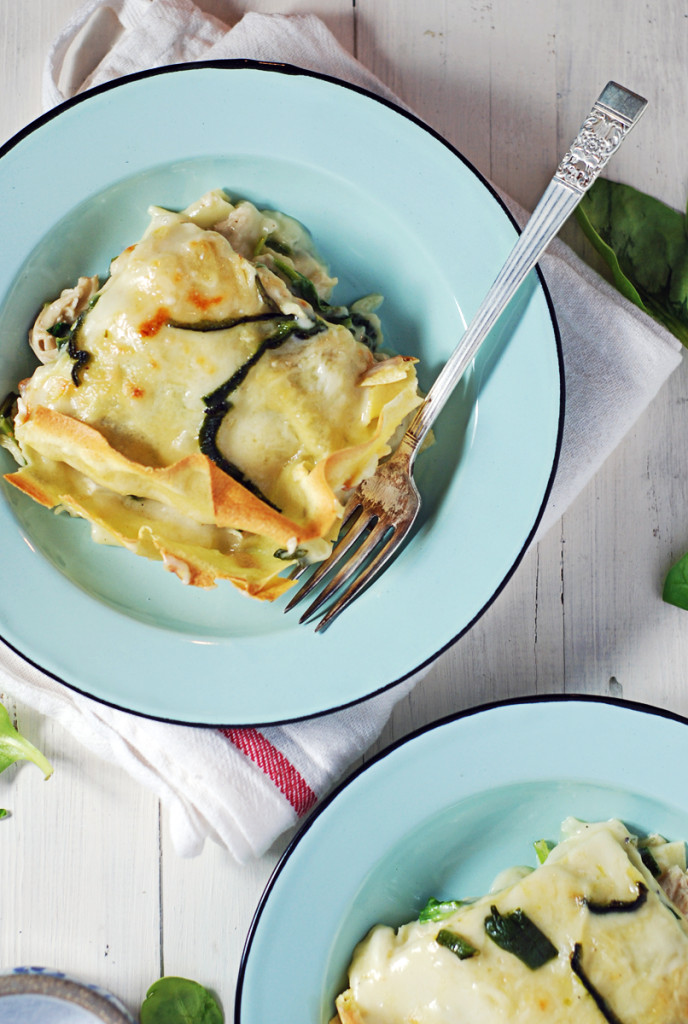 I added some extra special touches in this dish also: fire-roasted poblano peppers give a nice heat to the dish, while fresh spinach and gruyere cheese are the perfect accompaniments to the creamy white béchamel sauce.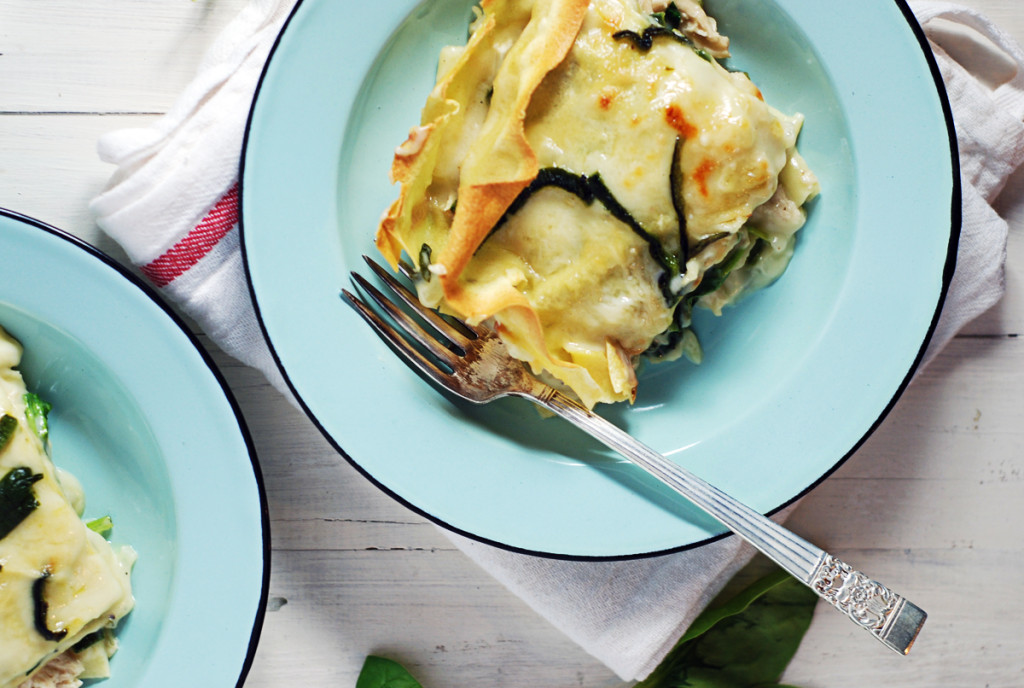 Now it's your turn: What is your favorite lasagna recipe? Share with me by commenting below!
[optin-cat id="1965″]