This hearty whiskey parmesan soup features ditalini noodles, fresh kale and sautéed mushrooms in a wholesome whiskey and parmesan rind broth.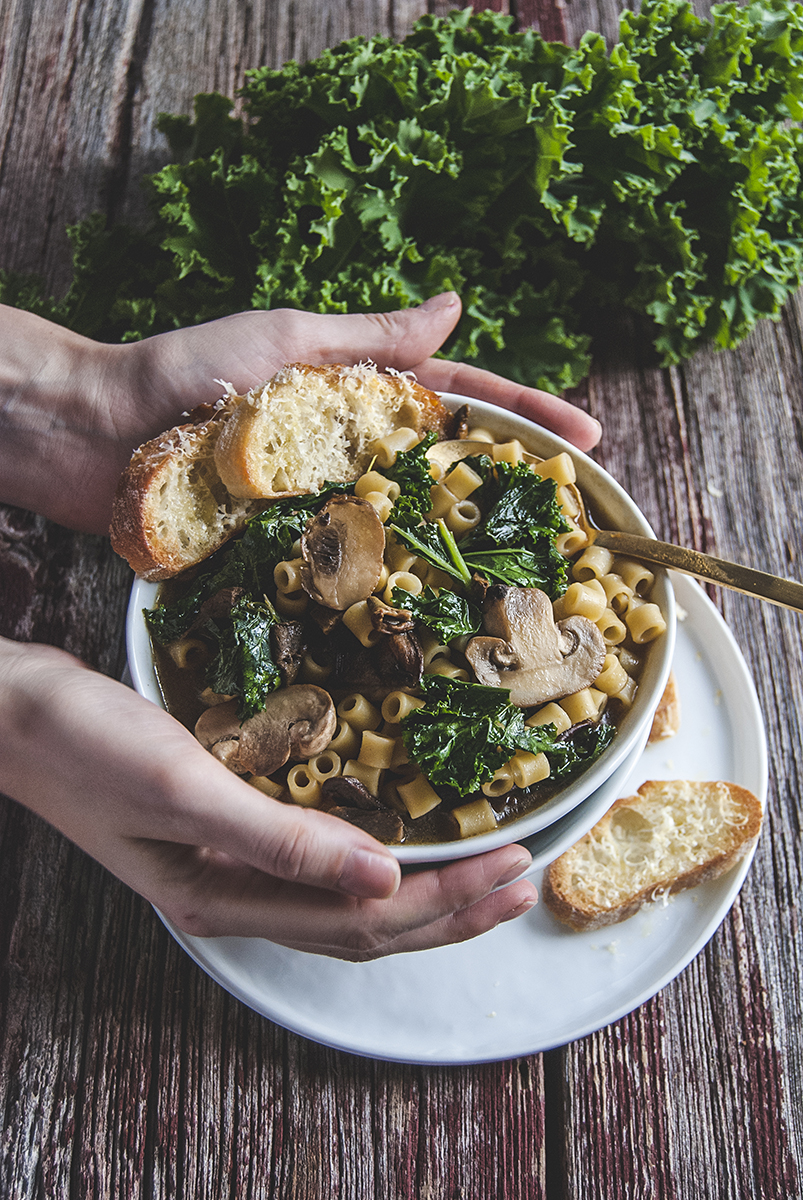 This post may contain affiliate links. Please click here to read my full disclosure policy.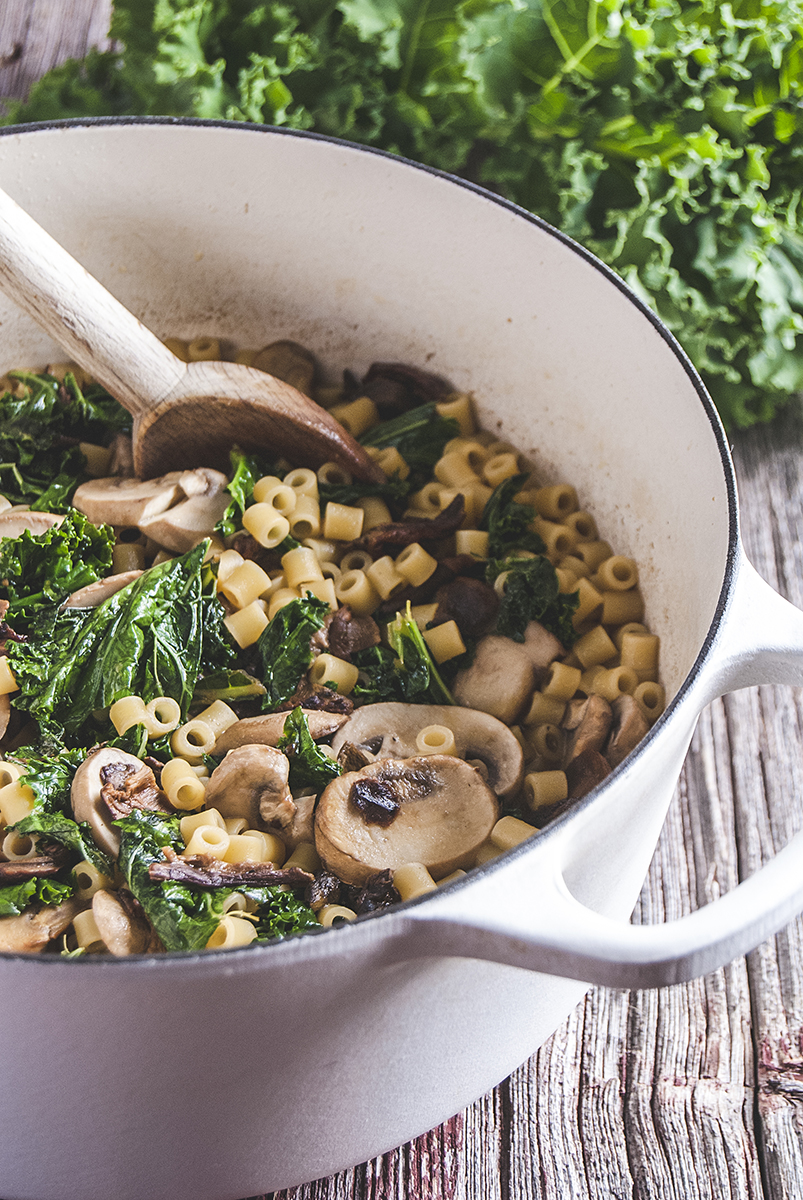 This weather keeps messing with me… one day it's 8 degrees and the next week my car's temperature gauge is telling me it's 51 outside. 51! In January. Insanity, I tell you. But I'm not complaining, because either way, comfort food is on the menu to stay for quite some time still!
Related: Asian Butternut Squash Soup
And there is nothing more comforting than a big bowl of tasty, rich broth with perfectly al dente noodles, wilted kale, and hearty mushrooms. Except perhaps THIS big bowl of tasty rich broth with those aforementioned accompaniments, because it's made with whiskey and parmesan rinds. You're welcome.
Related: Goat Cheese Ravioli with Roasted Carrot Soup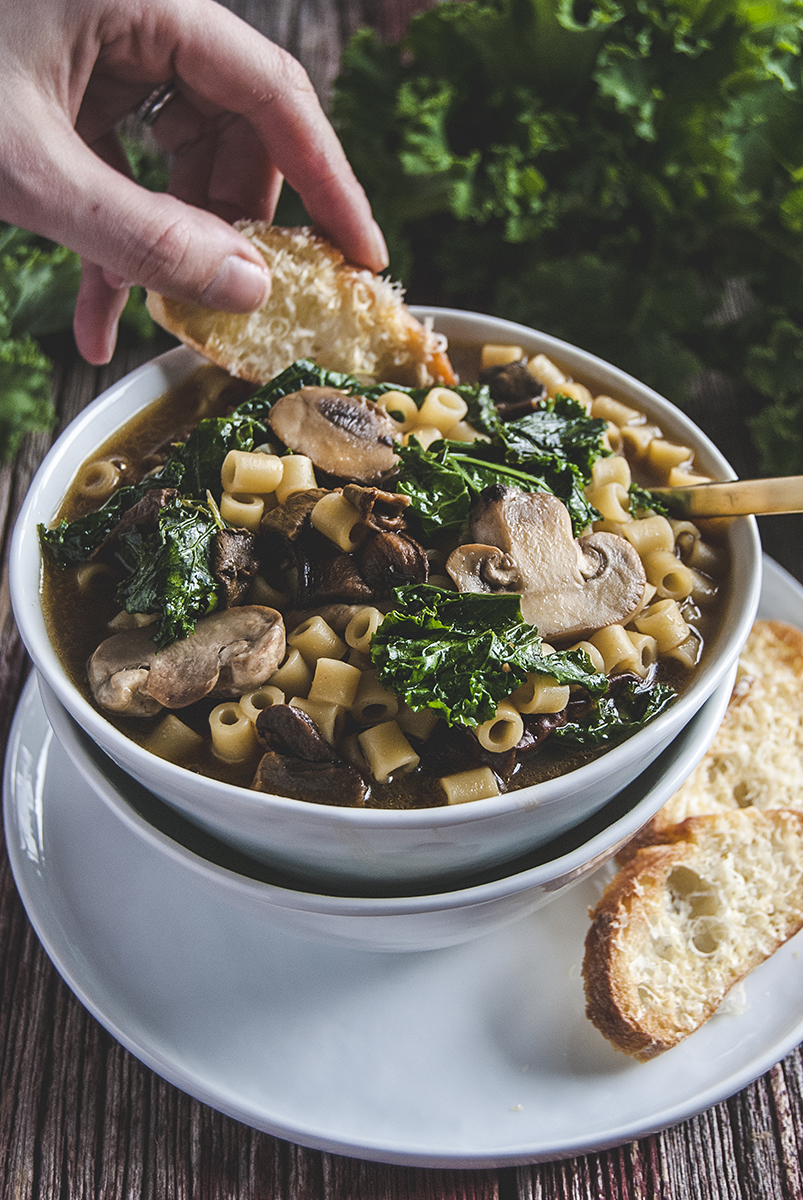 Save. Those. Parm. Rinds. Seriously. I will tell you a story, one that has been ongoing for many many months. My adorable, loving husband, at least once a month, cracks open the freezer for a pint of ice cream or a big frosty square ice cube for his old fashioned, and says to me, "Are you doing anything with these parmesan rinds? Why are they still in our freezer?"
This recipe is why they are in our freezer, so I will forever forward him to this page whenever he inevitably asks me again. This broth, you guys! If you have never made a broth with parmesan rinds, this recipe will change your broth/stock life for good. So let's get started!
Related: Roasted Acorn Squash Salad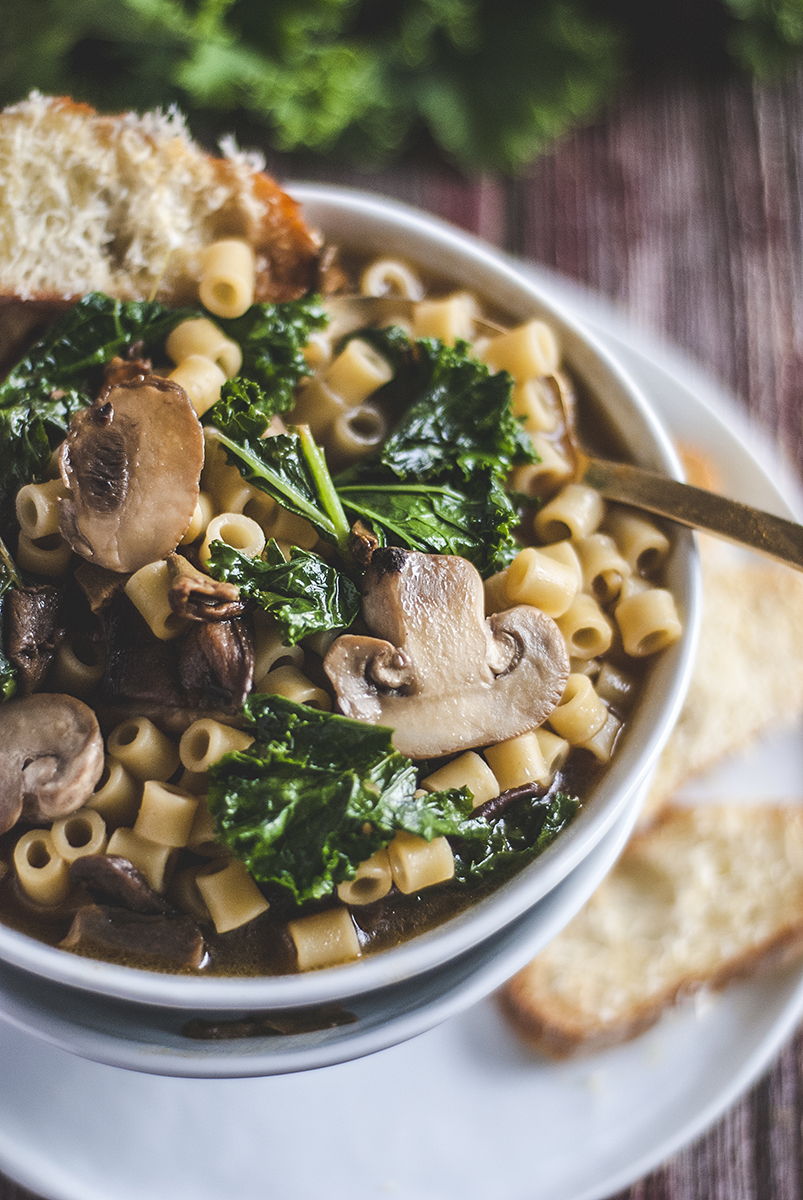 The broth starts out with the usual shallot and garlic sauté. Then the pan is deglazed with whiskey, yay! (Do not pour straight from bottle!) The broth then gets started with fresh thyme, bay leaves, Parmesan rinds, vegetable stock, and mushroom broth from some soaking dried porcini mushrooms. Let that simmer and bubble for about an hour while you prep the other components. Your house will smell like a 5 star restaurant, promise!
For the parmesan rinds, be sure to save them either in an airtight bag or wrapped in several layers of plastic wrap. They will keep in the freezer for several months this way. Once you've amassed several of them, it's time to whip out this recipe!
The pasta gets cooked directly in the soup while you saute porcini mushrooms and kale in a separate skillet. And what is soup without bread? These toasted parmesan crostini are the perfect accent to the parmesan flavor in the broth!
Related: A Japanese Whisky Cocktail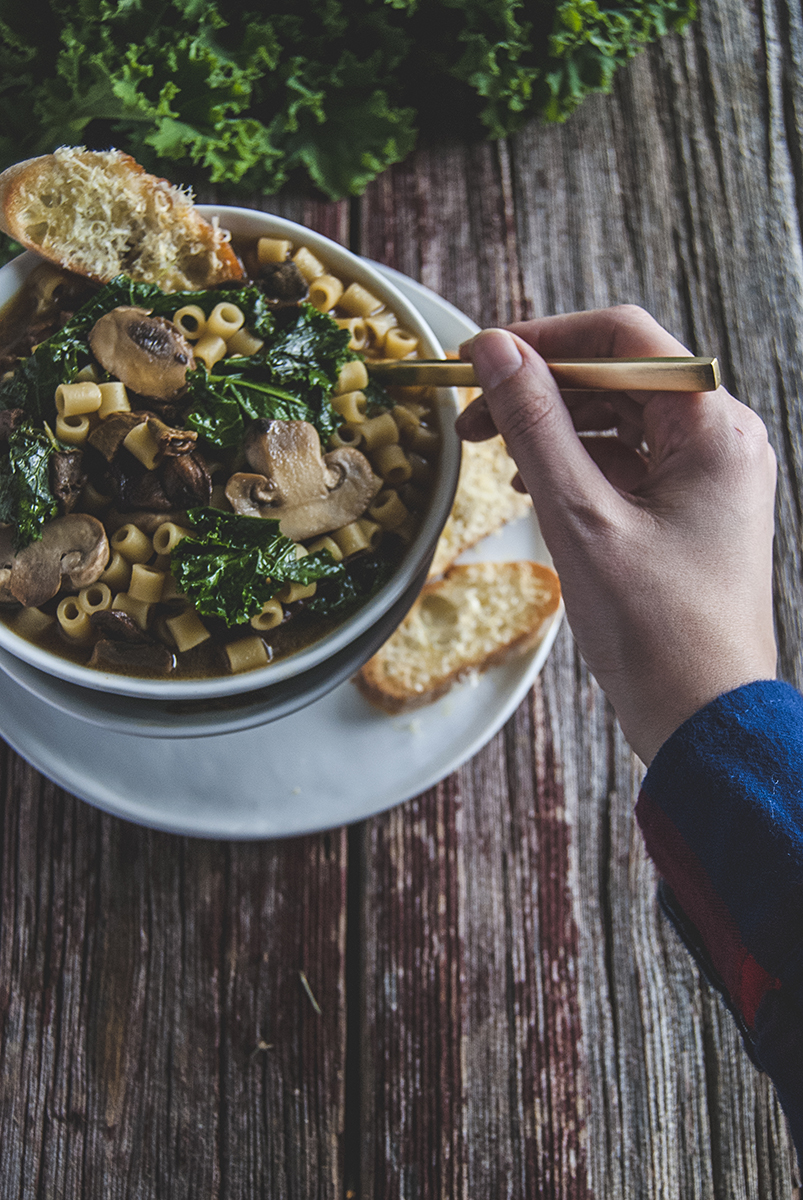 I can't wait for you guys to try this! When you do, please let me know your thoughts by commenting below!