A recipe for a springtime gin and rosé cocktail, featuring fresh tarragon and aromatic rose syrup.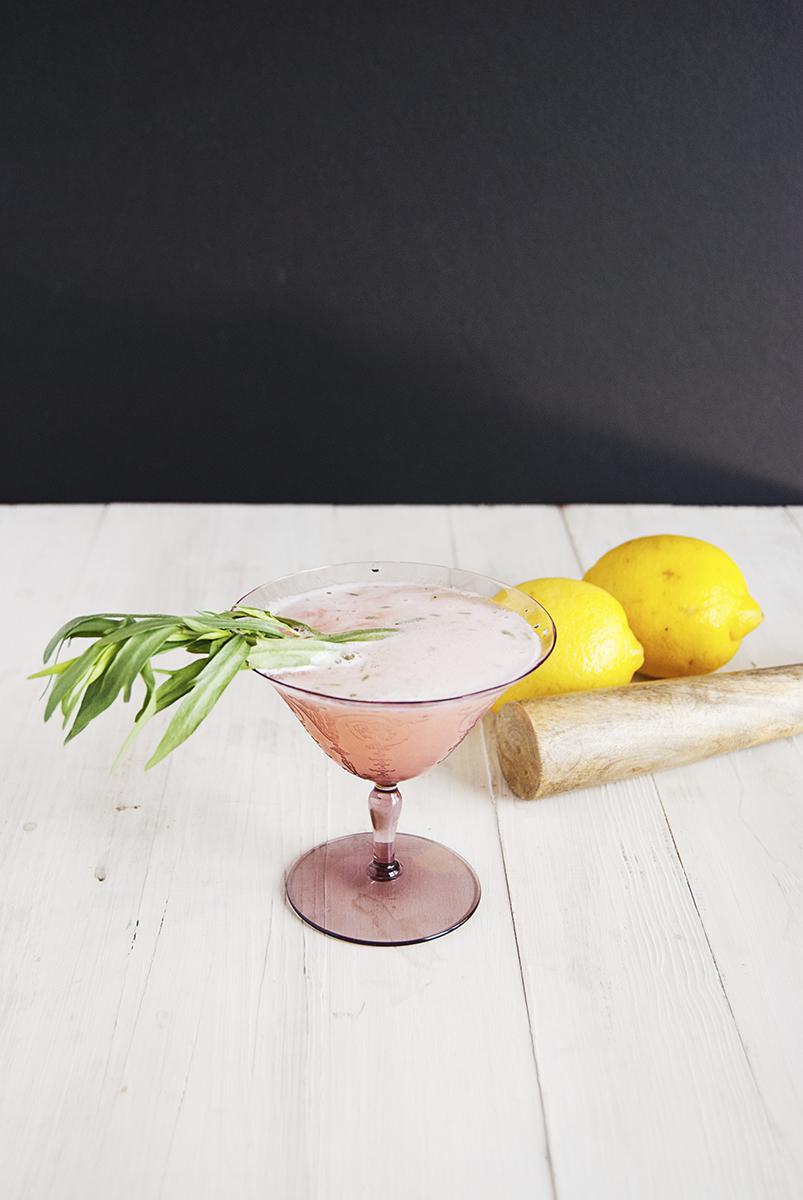 This post may contain affiliate links. Please click here to read my full disclosure policy.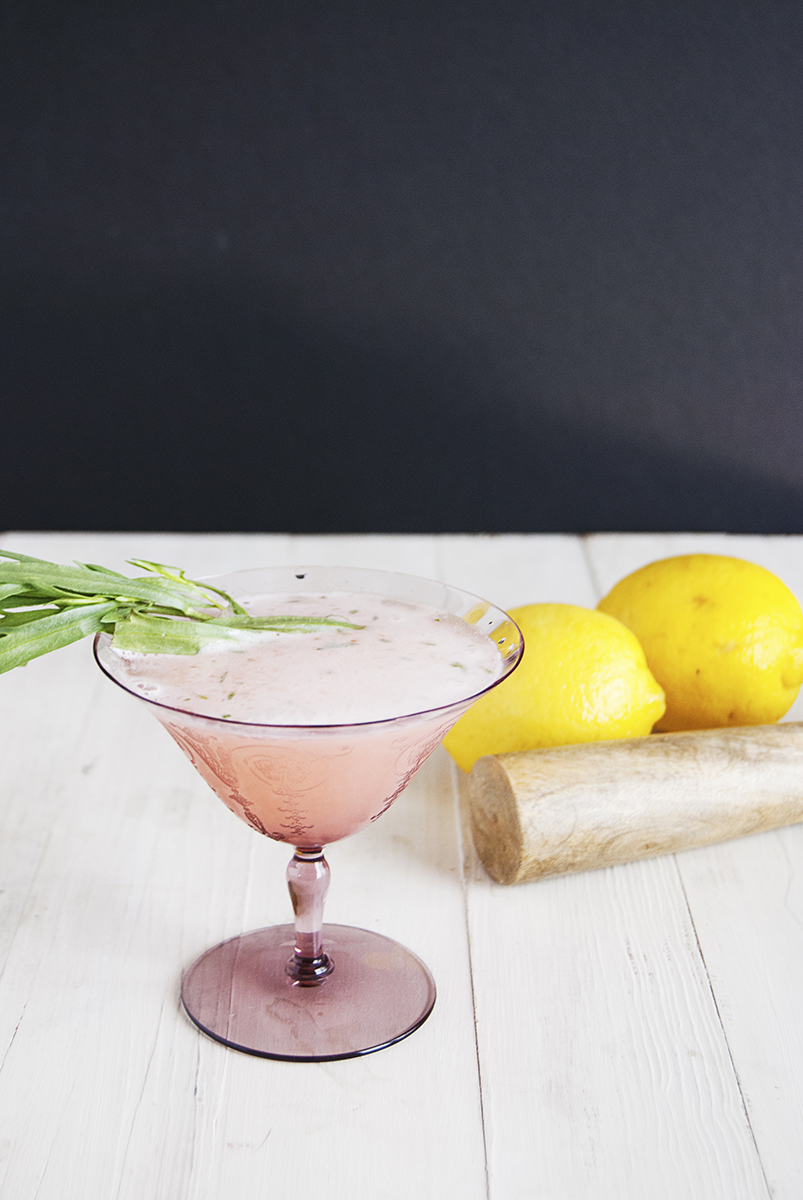 It's funny how sometimes you know a thing, and yet it can take years for you to realize it. Sometimes it is a thing that you slowly come to realize. Like how as a child and a teenager, I knew my parents worked hard to provide a good life for me and my sister. But when I finally reached adulthood myself is when it finally hit me how much work they really put into it.
Related: Tarragon Grapefruit Gin Cocktail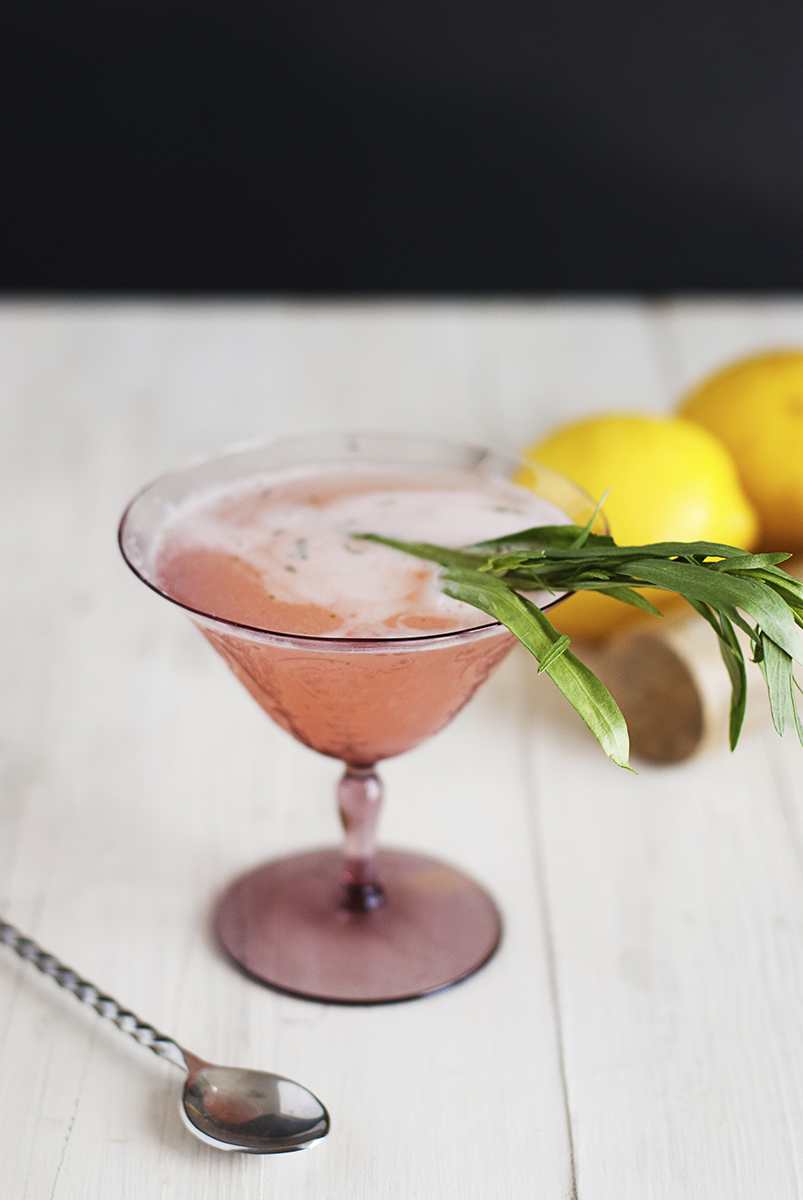 And then there are times that these facts hit you rapidly, like a ton of bricks. Like last weekend when we drove past an enormous landfill followed by a strikingly beautiful glass recycling plant. I asked my husband "what is that?" as we approached a huge yard filled with piles of glittering crystals, sparkling and reflecting in the sunlight. This may seem foolish and shocking that I am now thirty years old and am realizing truly how much waste we produce on a weekly basis, but I was floored. These are items and packaging that we consume for just a glimmer in our short lifetime, and yet they will survive for years, decades, eons after we are dead and gone. It's sad, isn't it? That's not the lasting impression I want to leave on this planet.
Related: The Blushing Bride: A Simple Gin Cocktail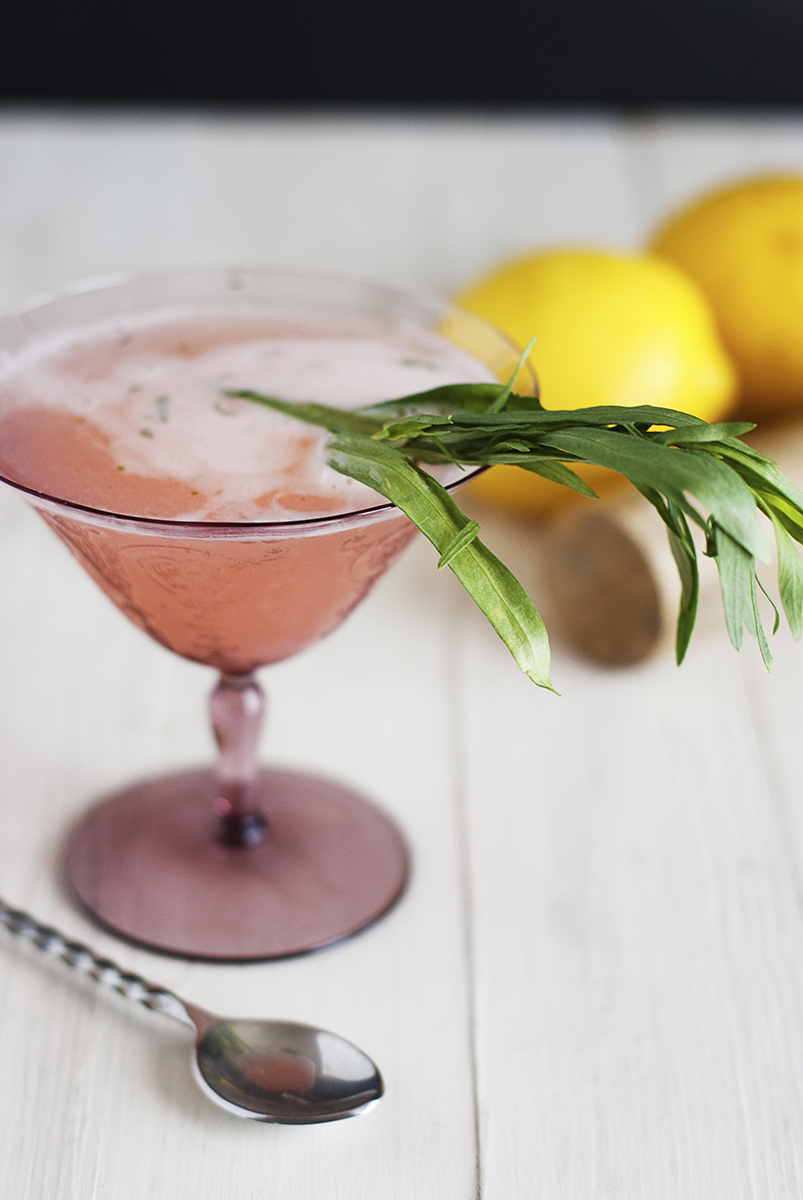 And so now our small family of two (plus two furry girls!) are working to reduce our waste by several simple steps. First: upping our recycling game. You wouldn't believe how much can be recycled! So many things that I used to throw away without a second thought, when they could have gone straight into the recycling bin. And secondly, we are going to be starting our own composting system. It is the perfect time too: we are ripping out our old small garden and putting in a dedicated larger garden space in the back of our yard, with two large 4×6 foot planters and a separate berry bush planter.
Related: 5 Best KitchenAid Mixer Attachments You Need In Your Life Now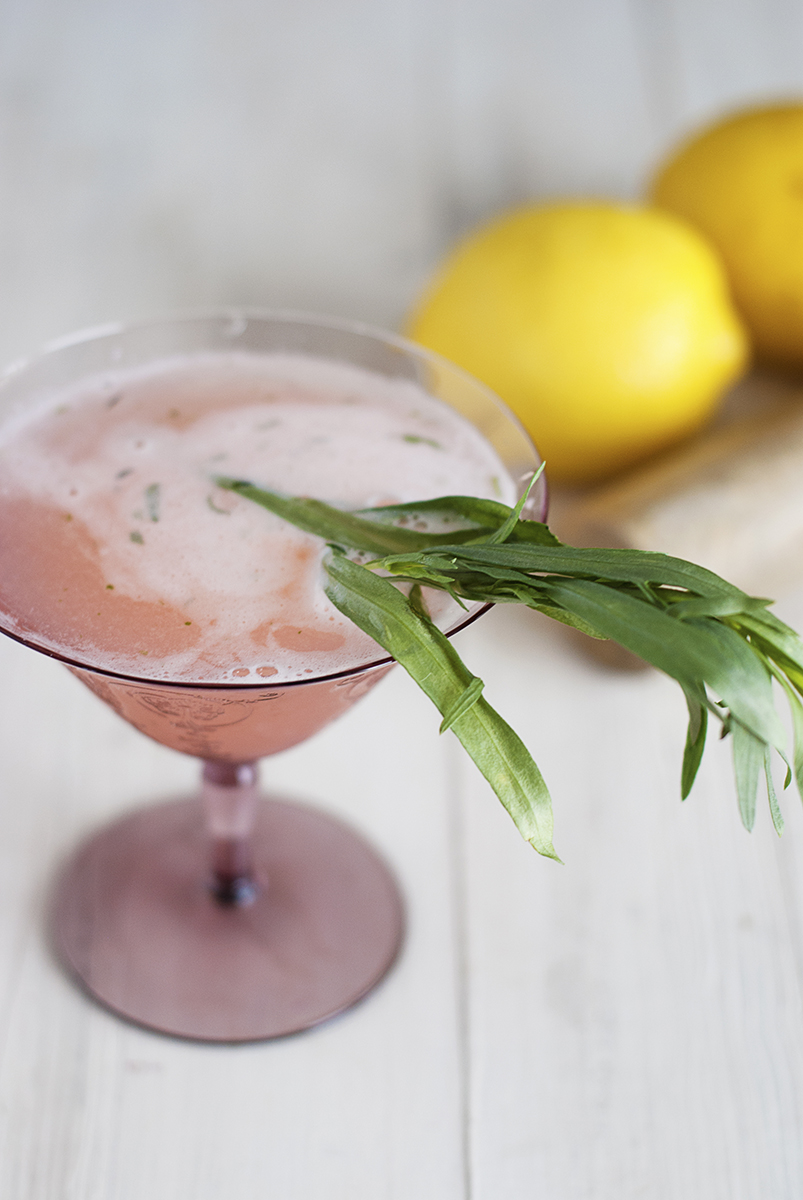 Shaking the egg white on its own before adding the other ingredients helps the egg white to easily become really frothy.
Click To Tweet
And I'm looking forward to getting that herb garden back up and running this year, so I can grow lots of fresh herbs, like tarragon for these refreshing cocktails! This is going to be my new go-to fancy drink this summer, I'm telling you. It starts with a super frothy egg white. I like to shake the egg white on its own before adding the other ingredients or any ice. This helps the egg white to easily become really bubbly and frothy, making for the perfect craft cocktail. Then I add all the other ingredients except for the rosé before shaking. The rose syrup gives a lovely, fresh, floral note to the cocktail, which contrasts nicely with the crisp gin and tart lemon juice. After straining, top with some bubbly rosé and a tarragon sprig to finish!
Related: Bringing Back Cocktail Hour + Rosemary Honey Vodka Spritzers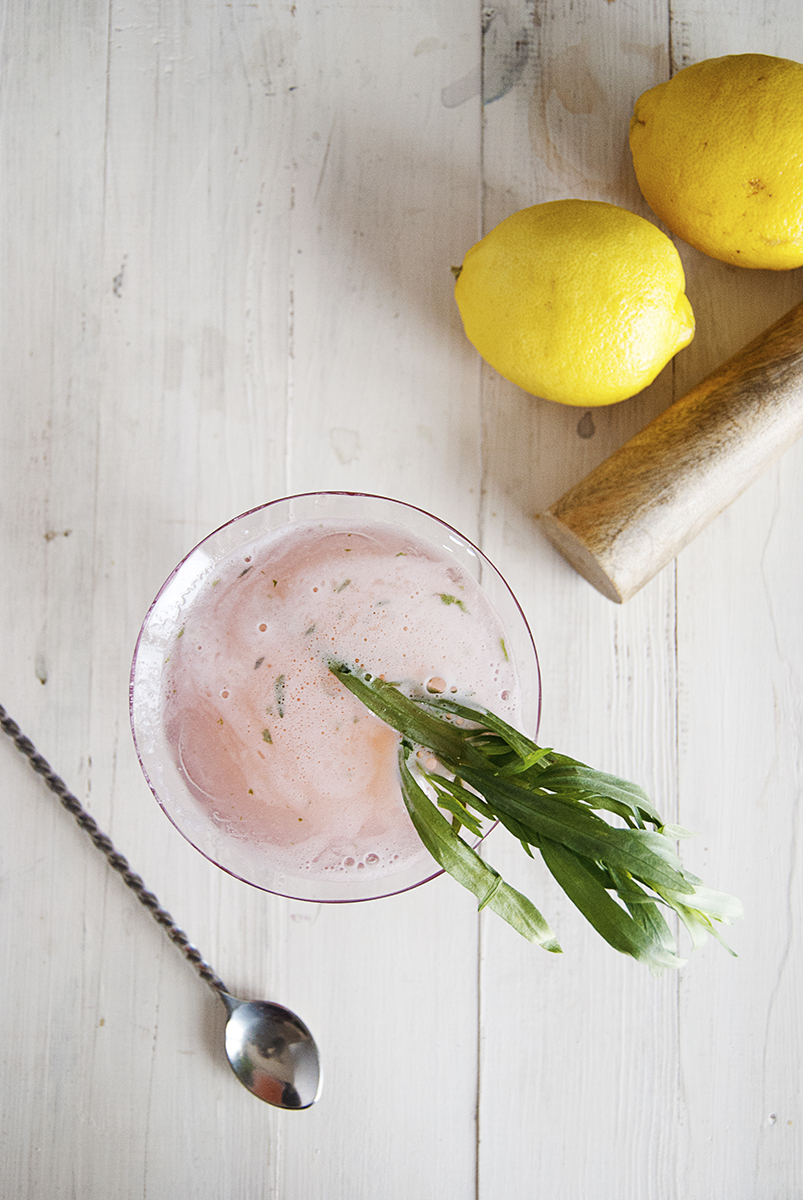 Now it's your turn: what is your favorite summertime cocktail? Share with me by commenting below; we are always looking for new and tasty cocktails to try!