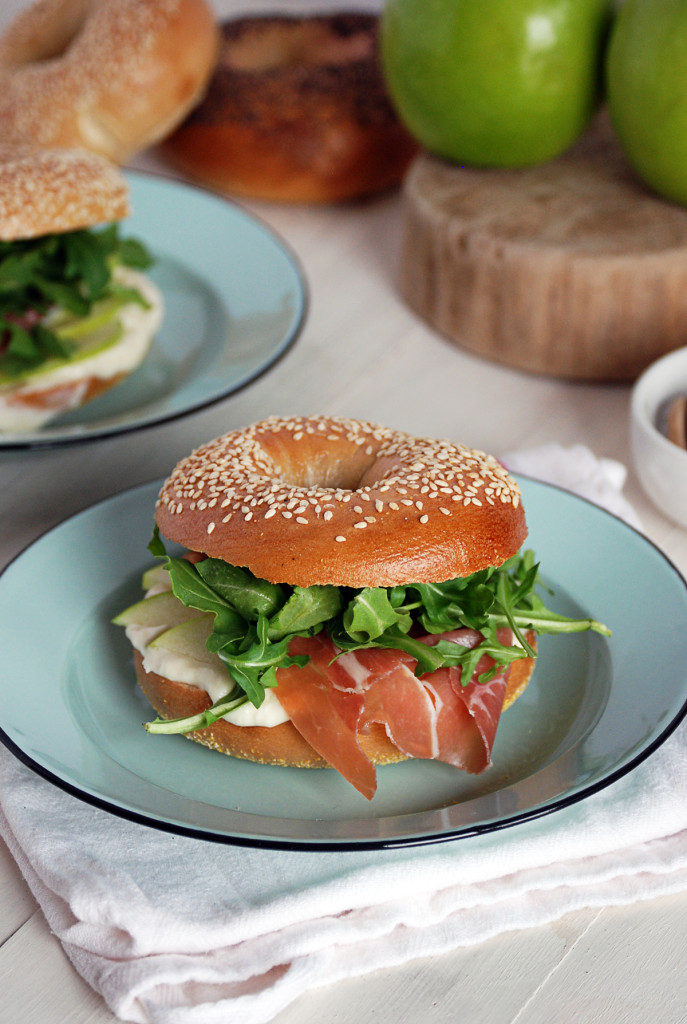 Quick lunches are so key in today's world! I am a huge advocate of bringing leftovers to work, or of making something quick and healthy at home to look forward to at lunch the next day. It's almost always healthier, and definitely cheaper! Today I'm sharing with you my recipe for sesame bagel sandwiches topped with crispy apples and salty prosciutto!
This post may contain affiliate links. Please click here to read my full disclosure policy.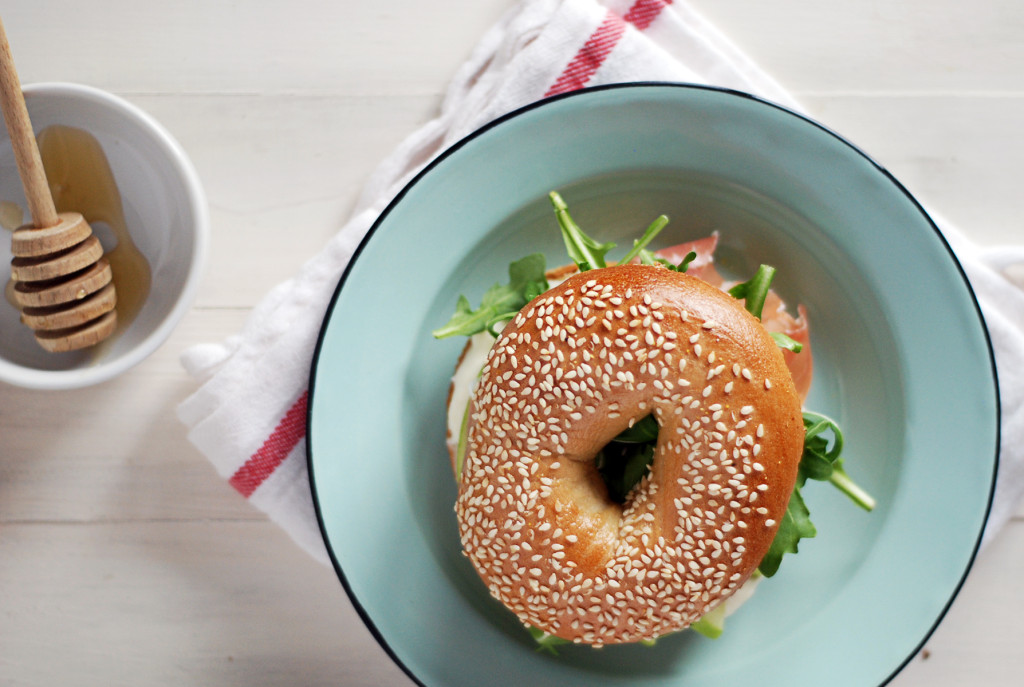 In exactly two weeks, I will be GETTING MARRIED! Oh my gosh, the last two years since we got engaged have absolutely flown by. It felt like forever, and now suddenly it's here! I feel so lucky to be marrying the man of my dreams!
Planning a wedding is so crazy stressful that it makes it hard to eat healthy a lot of the time. In order to keep that bridal gown-ready figure, you've gotta make sure you are on top of your food game, and you've also gotta stay on top of that wedding budget! Today I have a recipe for simple sesame bagel sandwiches that are easy to make, fairly healthy, and you can take to work instead of having to buy lunch.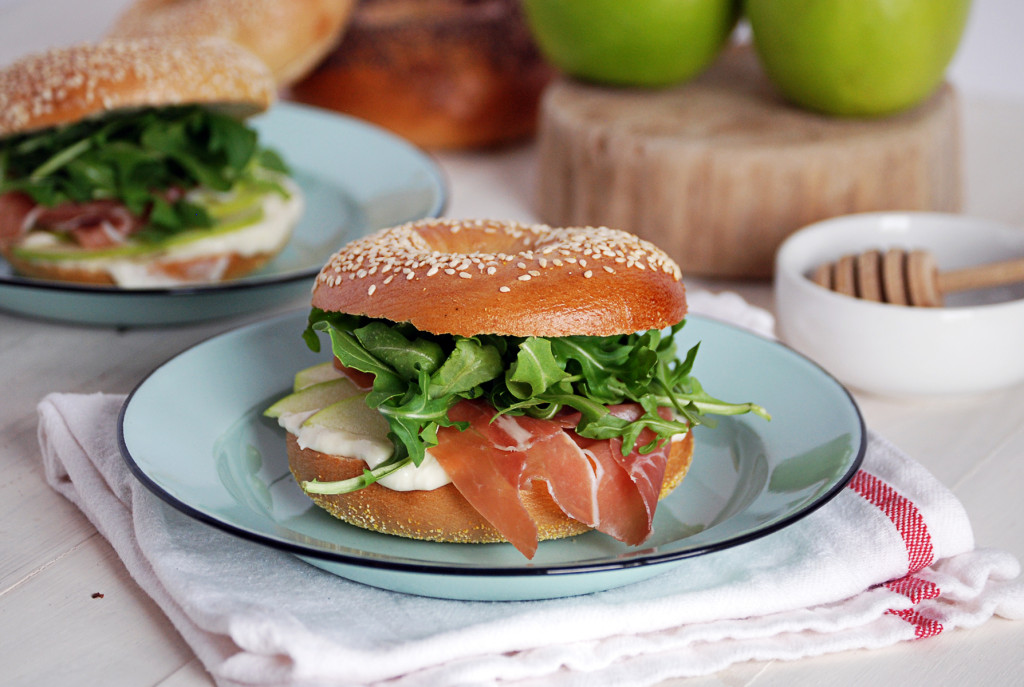 Simple sesame bagel sandwiches with prosciutto make the perfect lunch! http://wp.me/p61F7n-Xo
Click To Tweet
I'm totally obsessed with the flavor combo going on here. Pairing sweet, tart fruits such as apples with savory ingredients is one of my all-time favorites. The contrast in flavors and textures is just heavenly, and when a sandwich is as balanced as this one, I could eat them every day of the week!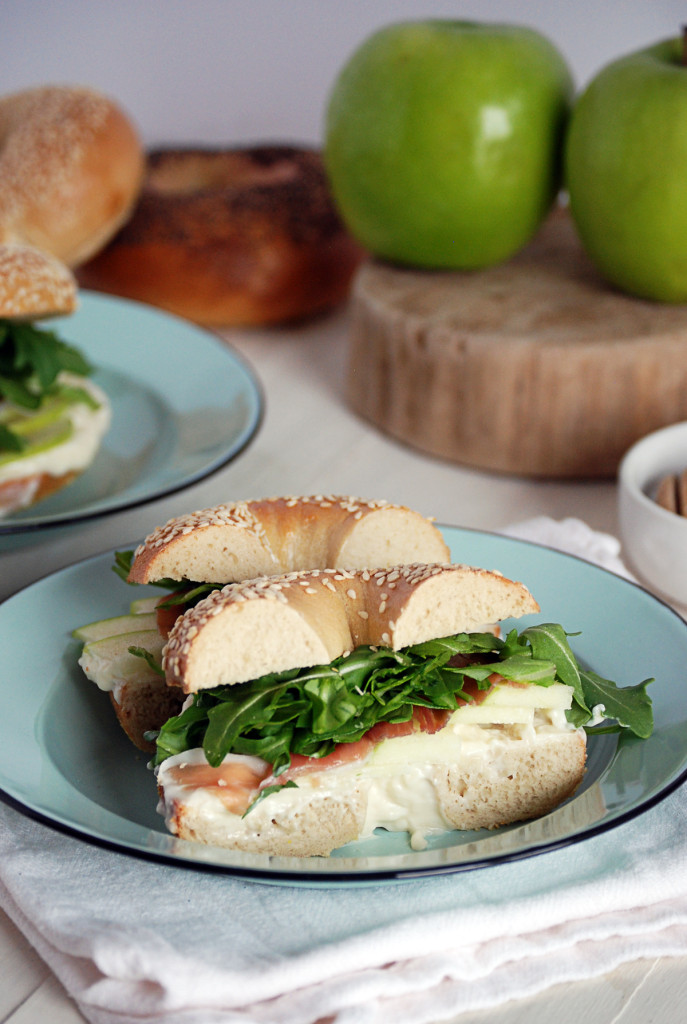 Here I've paired those tart granny smith apples with salty prosciutto and fresh arugula. I also made a super quick honey cream cheese (Combine honey and cream cheese in a small bowl. And… done!) If you are more of a poppy seed bagel kind of person, by all means use poppy seed bagels!
(My fiancé also informs me that not everyone likes granny smith apples. My response was "What?!" He explained that they are too tart for him, but that is exactly the reason why I love them so much. Love ingredients for what they are, and granny smith apples are the epitome of tart! But if you are on my fiancé's side of the fence on this subject, please substitute with your personal favorite type of apple!)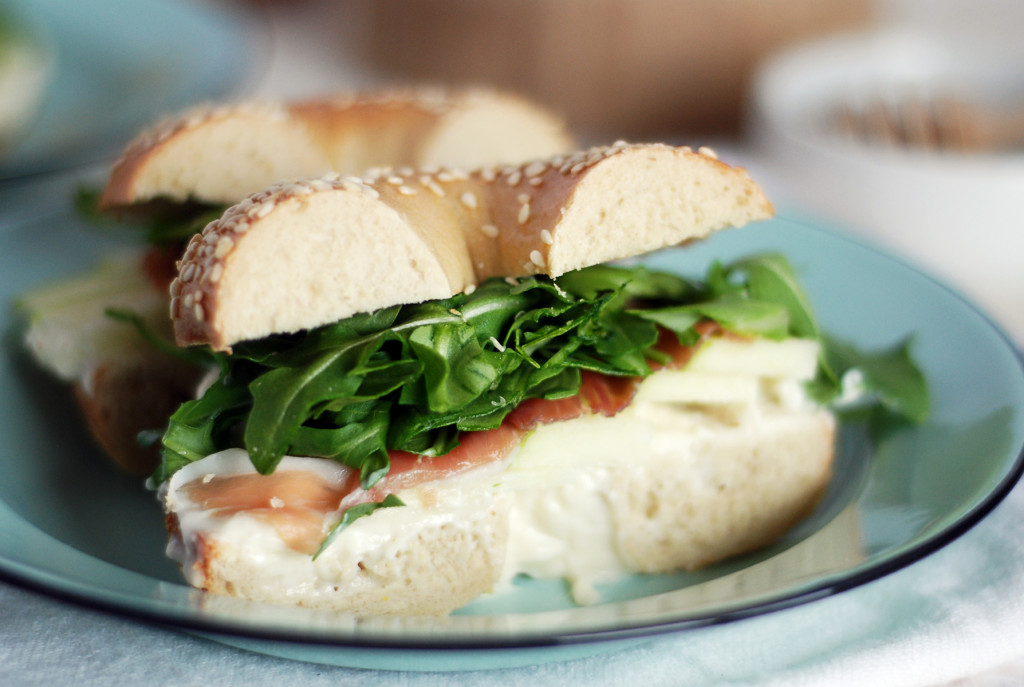 Now it's your turn: What meals do you take for lunch normally that help you save money and eat healthy? Share with me by commenting below!