Weeknight vegetarian doesn't get any easier than this: my roasted sweet potato tacos are ready with just 10 ingredients in under 45 minutes!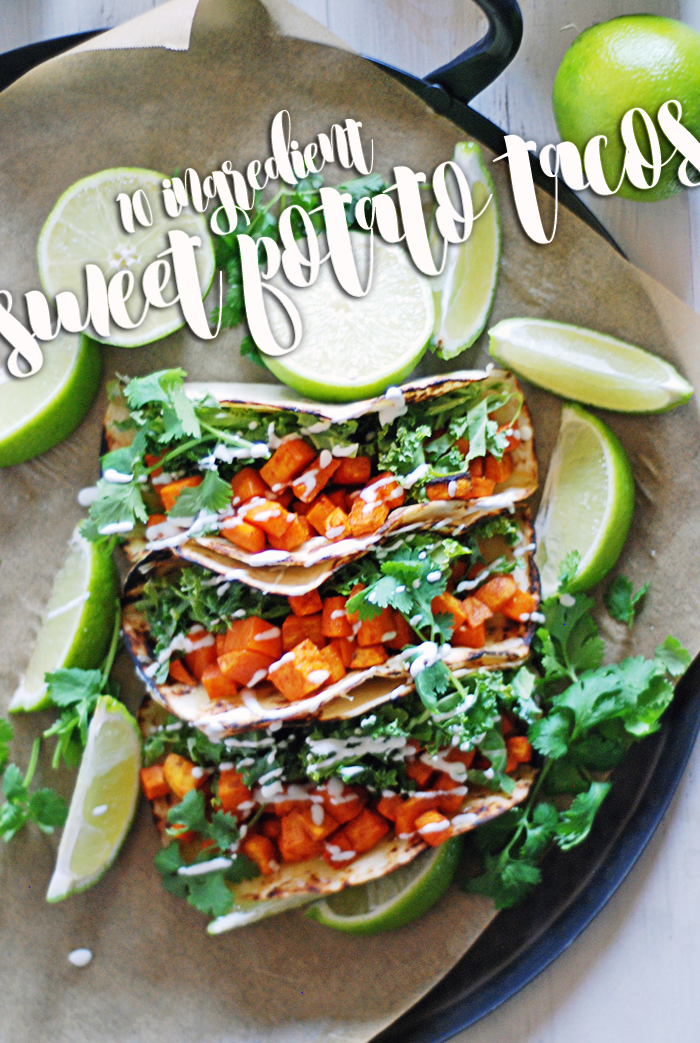 This post may contain affiliate links. Please click here to read my full disclosure policy.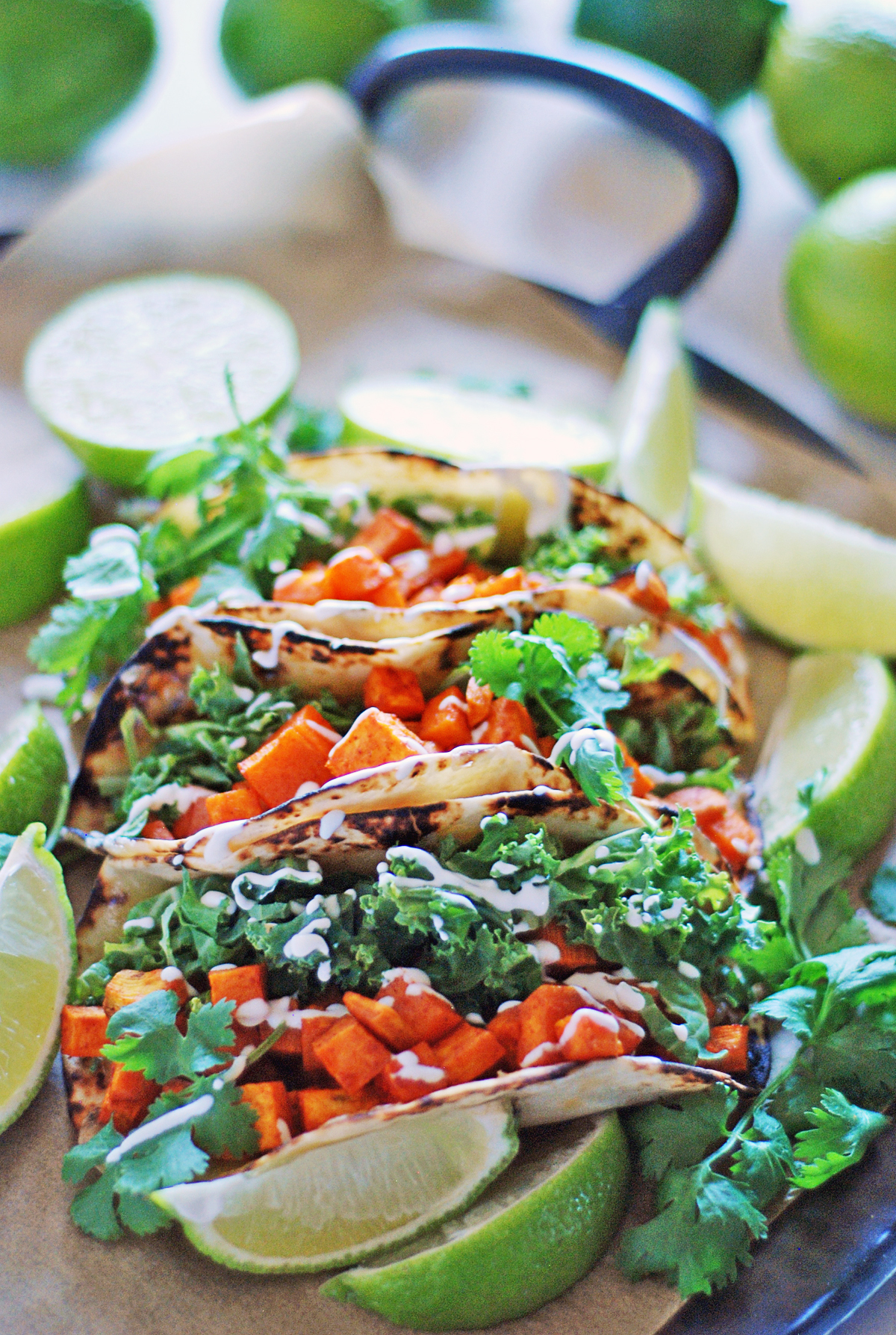 I get it: easy weeknight dinners are hard sometimes. You've been working since 7am (sometimes earlier!), if you're like me you spent the last 30 minutes sitting in traffic trying to get home to your puppies, and snuggling up in front of the TV with some Chinese takeout seems like the perfect (and easiest) option. I've been there!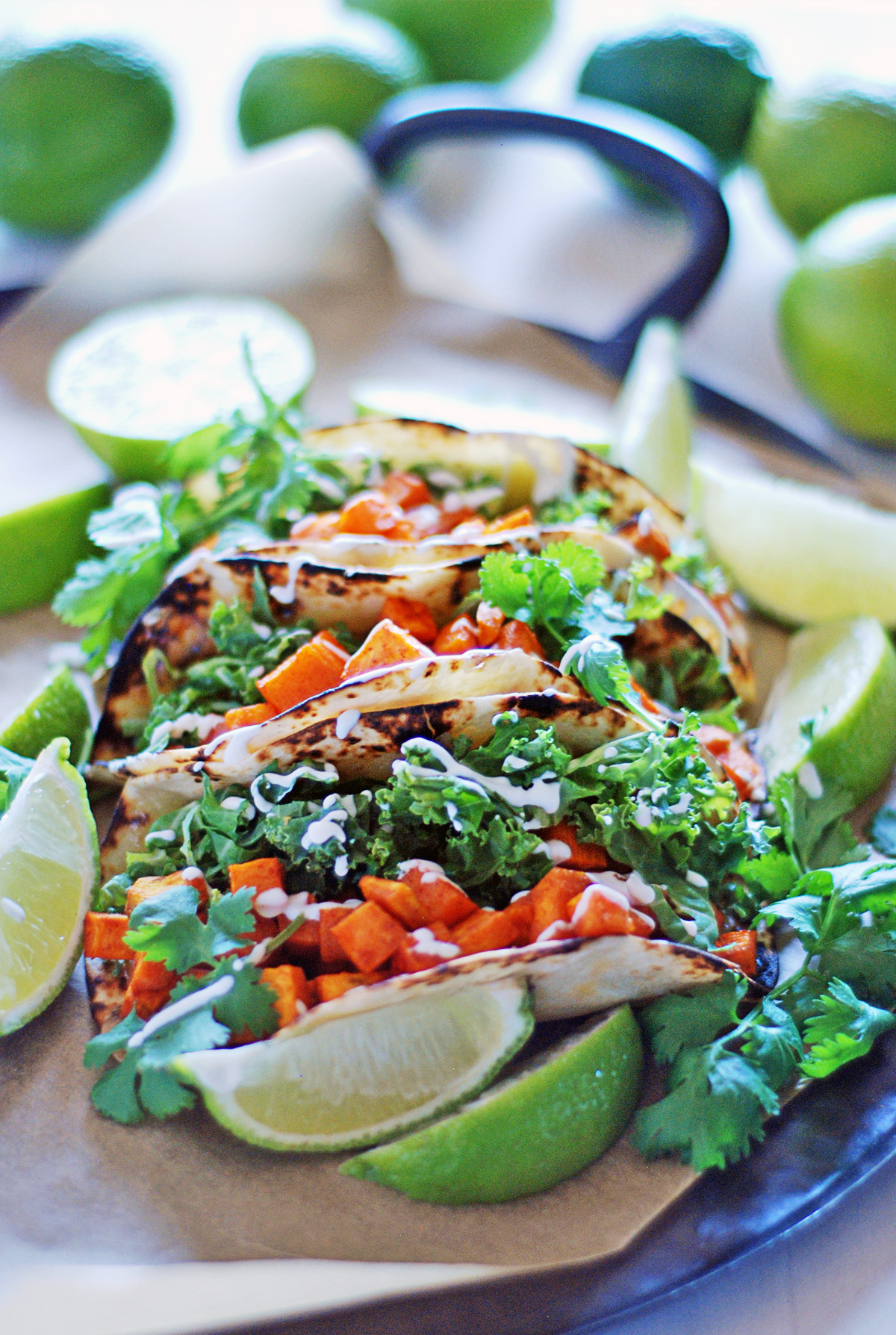 These roasted sweet potato tacos are for those nights! It's so easy to keep a few extra sweet potatoes lying around the pantry, and with just 9 other ingredients you can whip up a tasty meal that the family will love that is cheap and quick. For these tacos, the sweet potatoes are the star: they are diced and tossed with olive oil, paprika, salt and pepper before being oven roasted to crispy perfection. For some extra crunch, be sure to throw them under the broiler for a few minutes at the end!
Related: Ancho Achiote Shredded Chicken Tacos
I love the lusciousness of sweet potatoes, and so I wanted accompanying elements that wouldn't overpower that delightful flavor profile. Kale brings a rustic component to the dish, while white cheddar is the perfect amount of cheesiness without being too bold. And of course tacos wouldn't be tacos without loads of fresh cilantro, lime juice, and crema!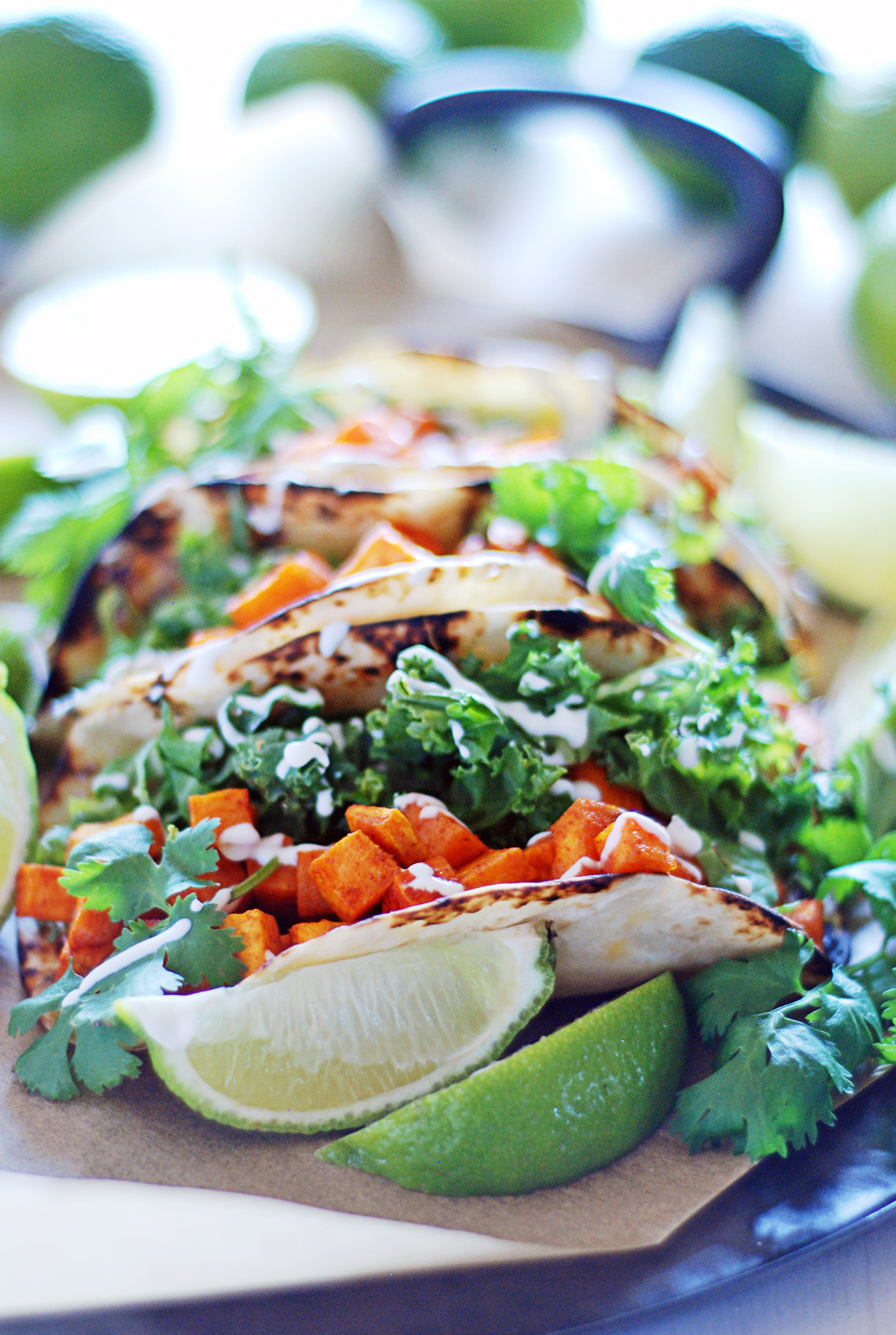 These 10 ingredient sweet potato tacos are ready in under 45 minutes! http://wp.me/p61F7n-1d5
Click To Tweet
Related: Lamb Tacos with Carrot Slaw and Cilantro Pesto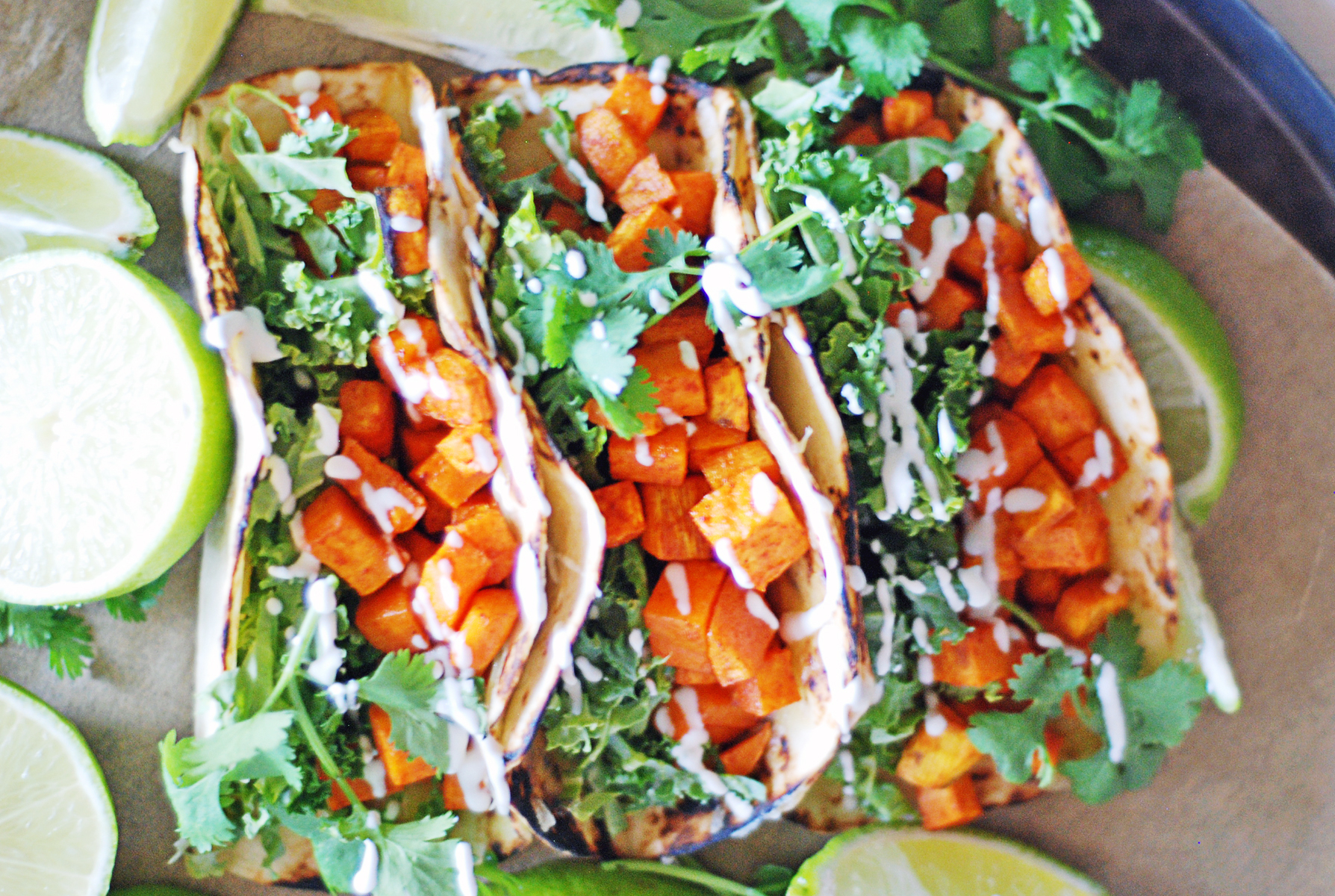 Now it's your turn: what is your favorite weeknight 10 ingredient or less dish that your family just can't get enough of? Share with me by commenting below!