I'm so obsessed with this beautiful summer drink! And you will be too, once you've tried my rhubarb vodka cocktails, with a homemade lavender honey simple syrup!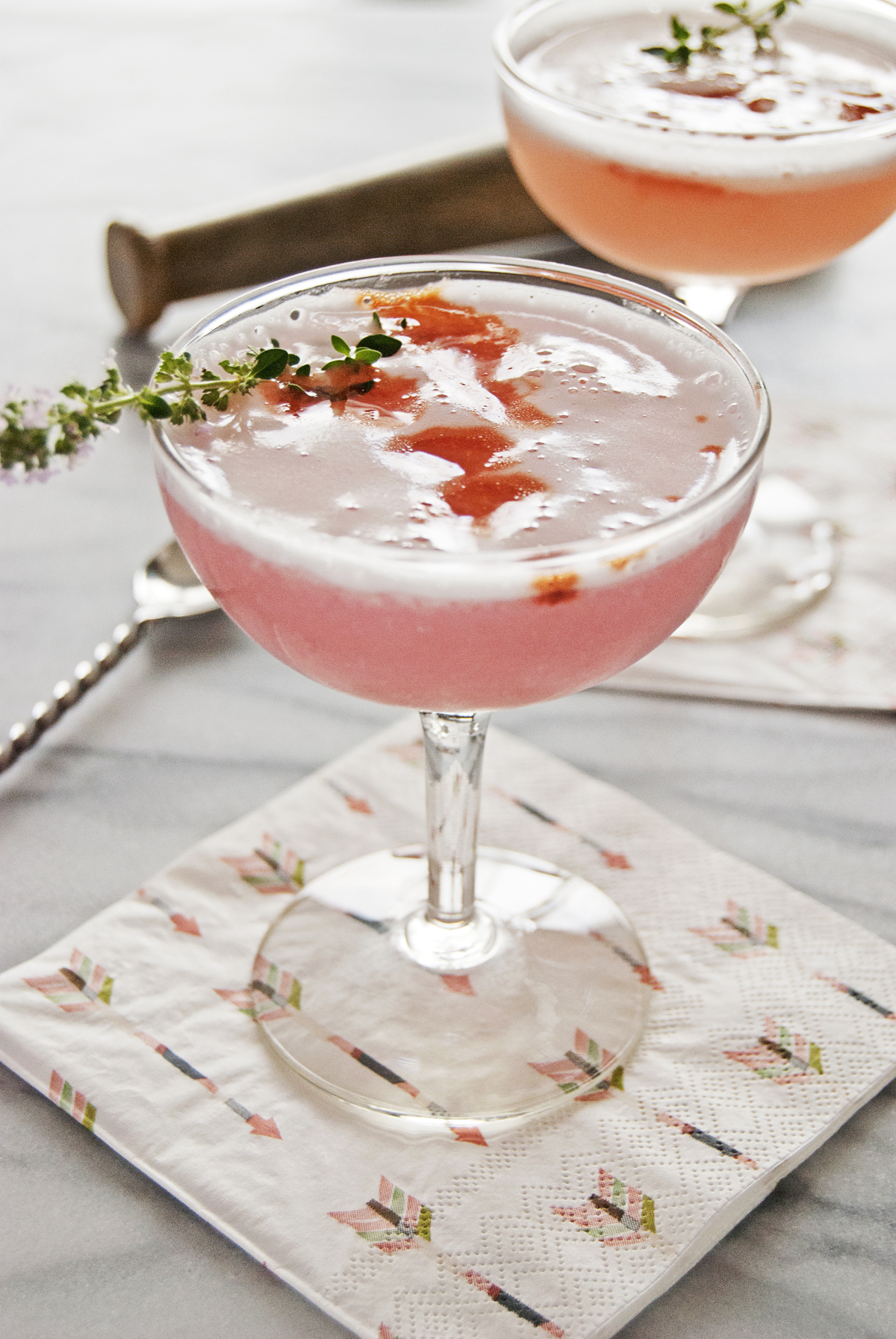 This post may contain affiliate links. Please click here to read my full disclosure policy.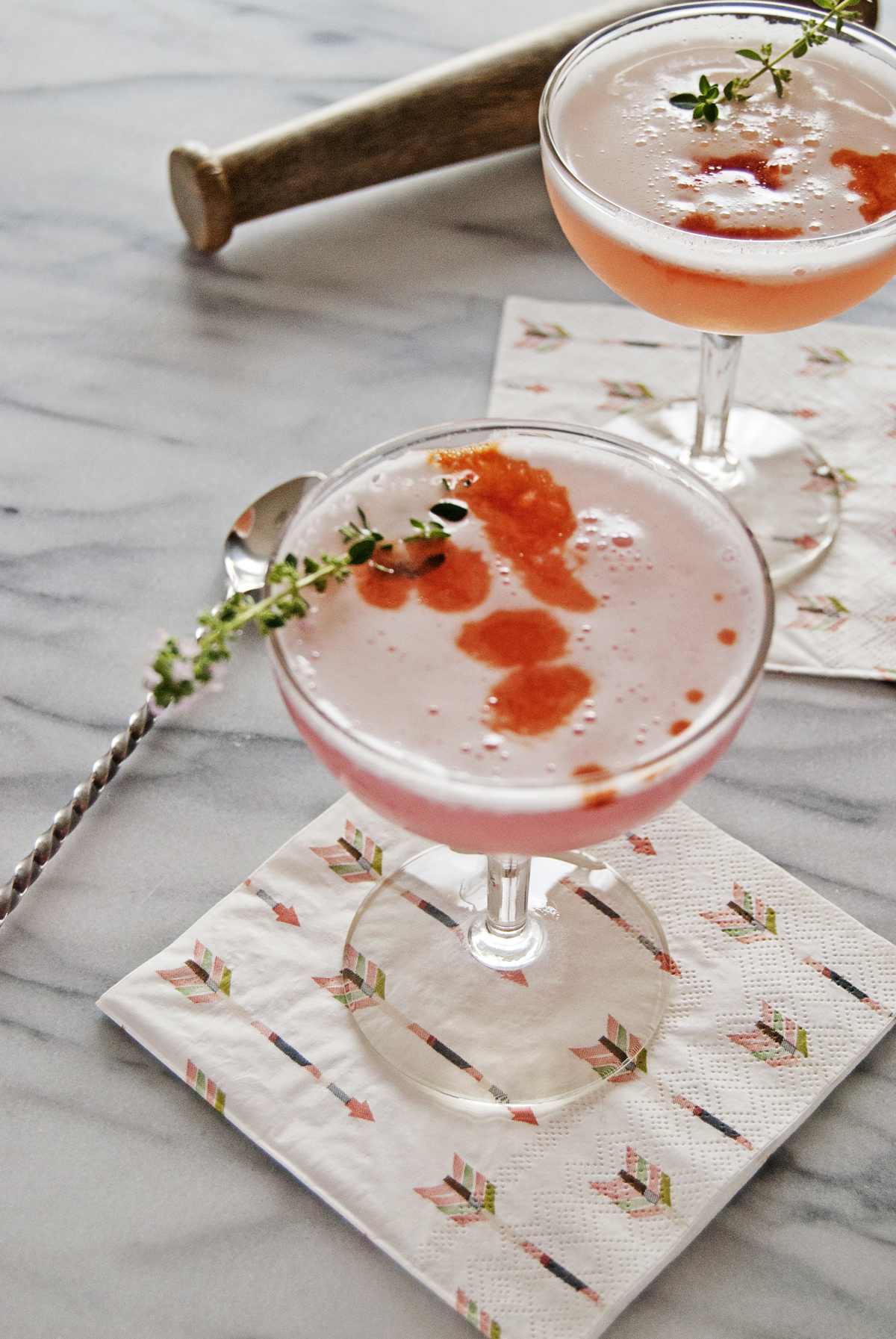 Oh boy do I love this one. I'm totally in love with craft cocktails, especially ones that are not only tasty but super gorgeous to look at! Today I'm sharing with you all the perfect summer craft cocktail, made from homemade rhubarb vodka. This is so easy to make: you just steep vodka with rhubarb slices for up to one week in the refrigerator. As the days go by, it becomes a richer and richer red color, and the longer you steep it, the more rhubarb-alicious it becomes!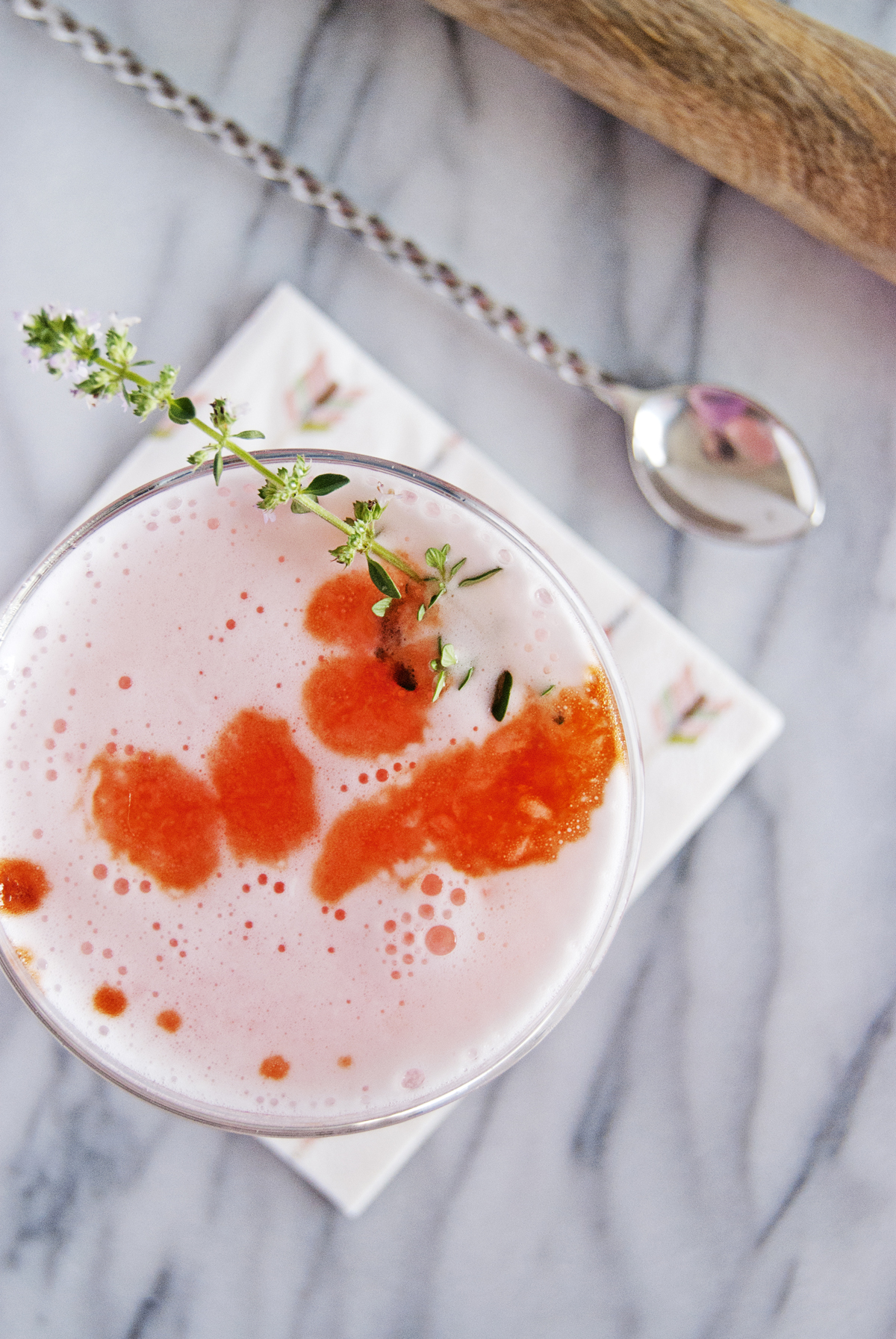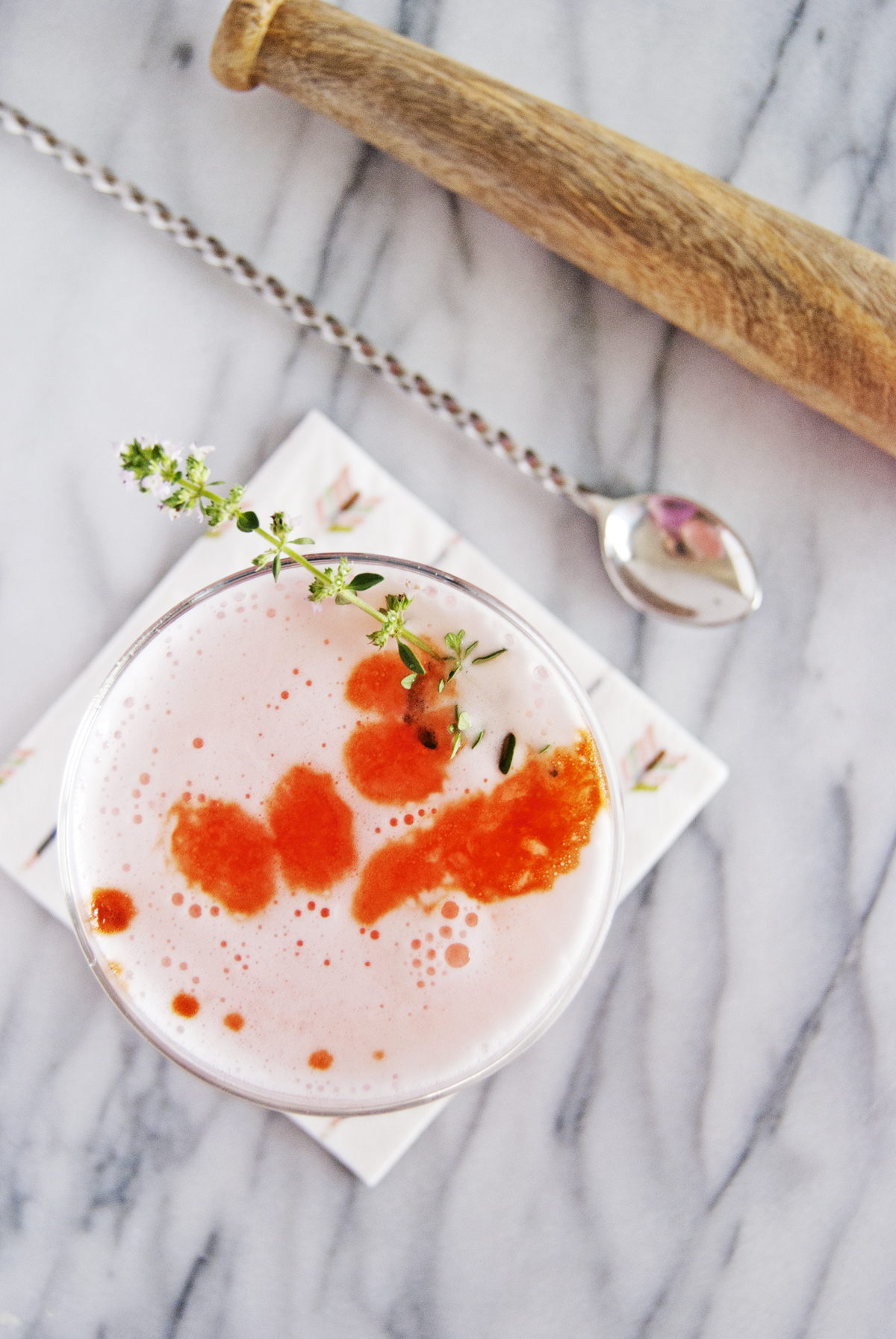 I couldn't wait to try this in a cocktail! I decided to pair it with another luscious but easy-to-make homemade simple syrup. This one is a honey simple syrup. It is as easy to make as regular simple syrup: you simply substitute the white sugar for honey. You can flavor this honey simple syrup in a similar fashion to regular simple syrup. In this case, I steeped it with lavender buds (these are my favorite!) for a rich floral aroma. I then paired it with fresh lemon juice and egg white for a little froth, and finished it with some bitters.
Related: The Blushing Bride: A Simple Gin Cocktail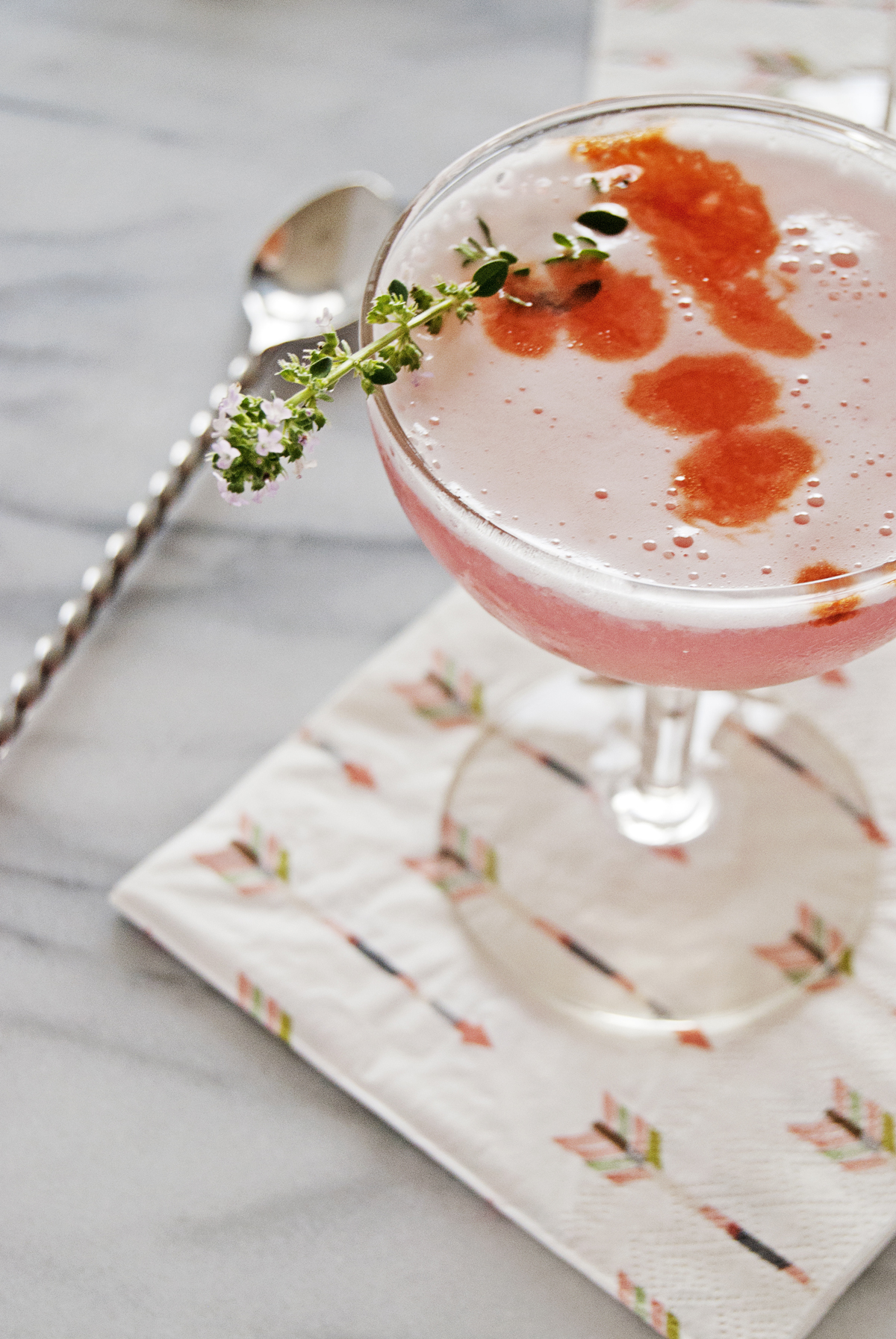 Now it's your turn: what is your favorite summer cocktail? Share with me by commenting below, and be sure to share this recipe on social media with your friends and family if you enjoyed it!