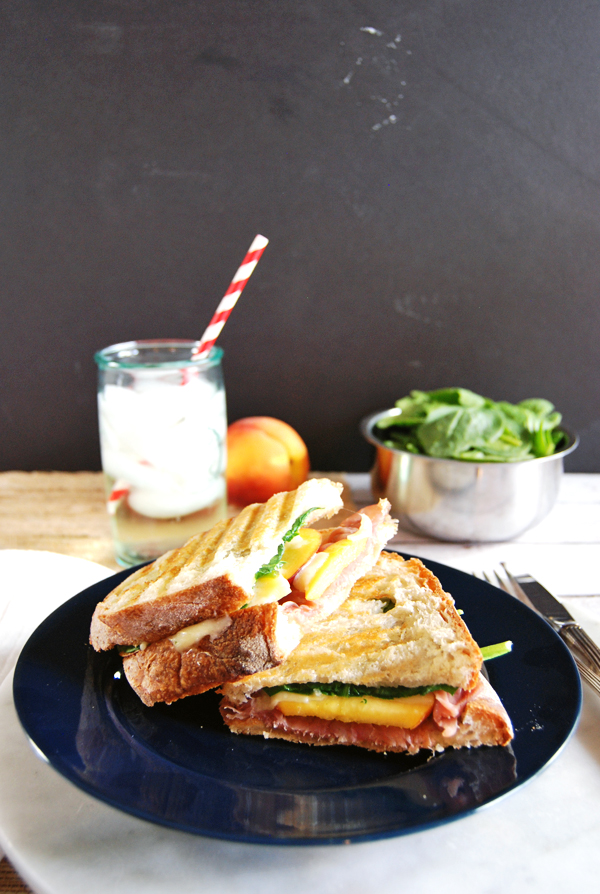 I traveled to Italy way back in 2004 with my family. It was so long ago and I was only in high school, but I remember certain things vividly. I remember seeing the Duomo di Firenze in Florence and thinking it was so massive that a picture can't possibly capture it's grandeur. I remember the taste of gelato that we had at a tiny gelateria off a town square that I can't remember the name of in Rome. And I remember an even tinier cafe in Venice, where we ate petite tea sandwiches chosen out of a huge case filled with choices and it was probably the best lunch of the entire trip.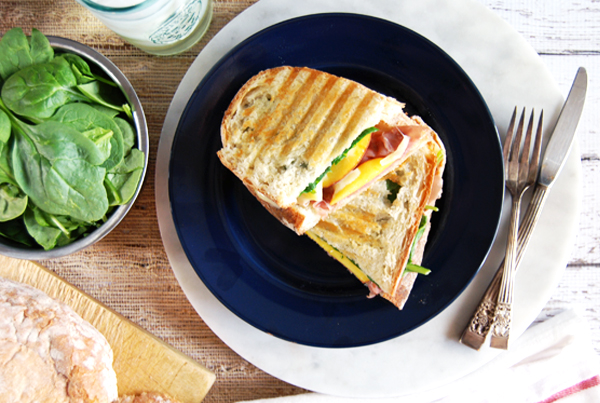 Lately I've been kind of obsessed with adding fruit to all of our meals in unique and different ways. Fruits in salads, in barbecue sauces – it adds a deliciously sweet component to a summer dish. In this summer sandwich, ripe peach slices are paired with salty prosciutto and rich gruyere cheese.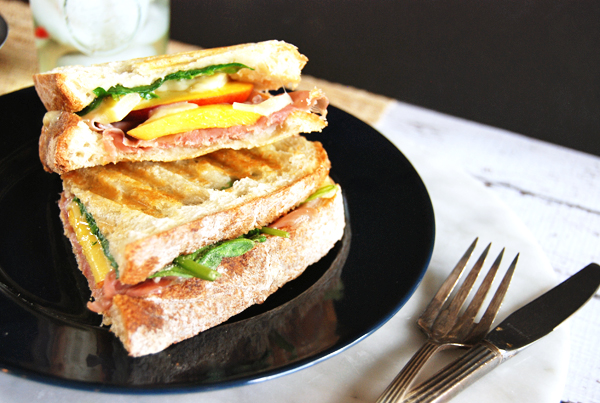 There is something about a sandwich that is so wholesome and down-to-earth, and yet it is so simple to elevate them to a more elegant level. For these sandwiches, use your favorite crusty Italian or French bread to make an ordinary lunch into an extraordinary midday treat.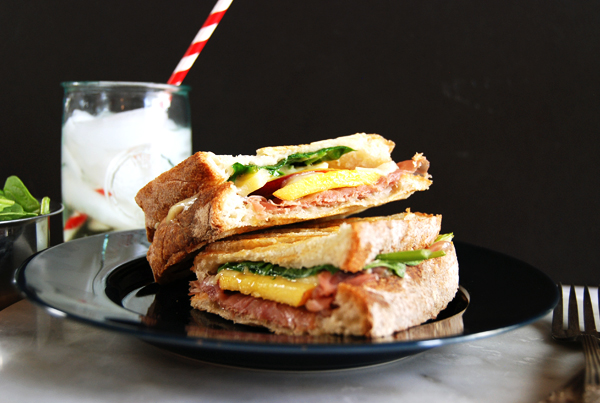 Did you make this recipe? Let me know what you think by commenting below or tagging #thecharmingdetroiter!