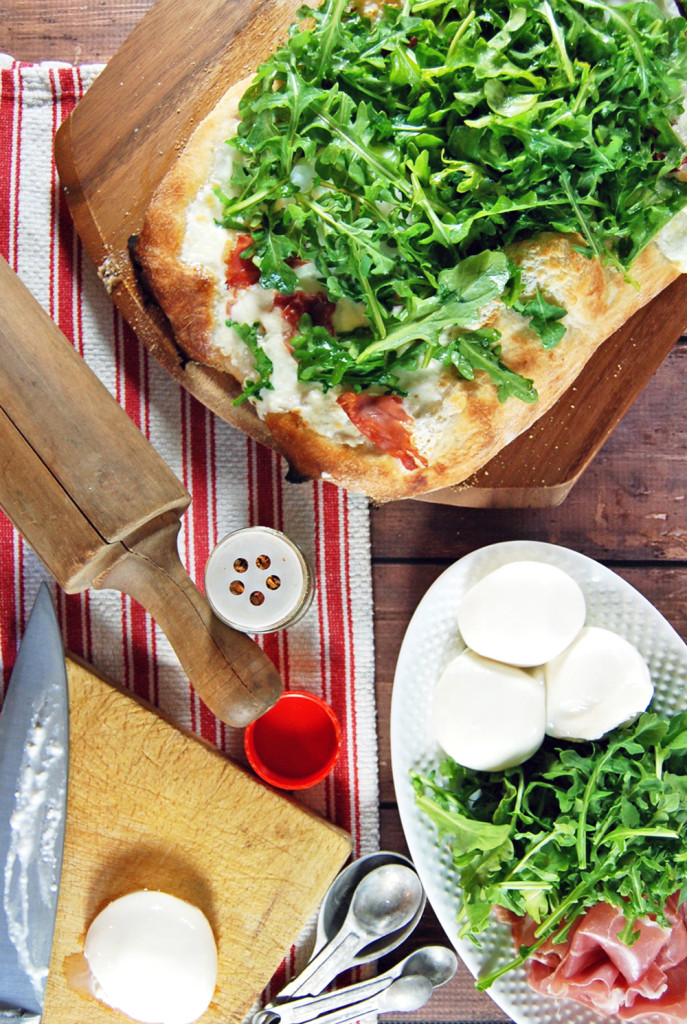 Happy birthday, to me! My birthday is on Monday, and as a birthday gift to myself, I will make this incredible burrata-filled pizza! If you have not tried burrata yet, I must insist you also do so immediately. These cheesy pouches of creaminess are by far one of the best things I have started eating in recent memory. And they are particularly good when melted all over a crispy thin crust pizza! Come along with me on my journey of "burrata discovery"…
When compared to other types of cheeses, burrata is a fairly unique entity. It is basically a pouch of cheese, where the "pouch" part is mozzarella and the contents of the pouch are cream with bits of mozzarella left over from the production process. This means that when you slice (or bite…) into it, luscious creamy goodness comes spilling out. It is an incredible cheese for melting on pizza (and also for just eating fresh out of the package, if I do say so myself).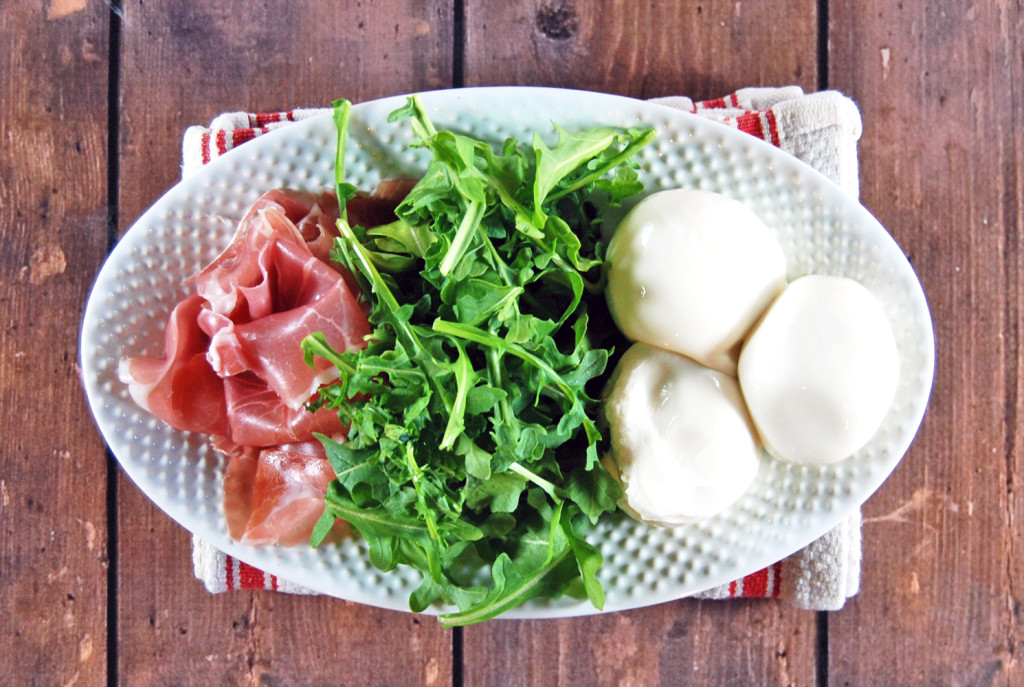 The sad thing is that I used to think that burrata was too expensive, since it was only to be found at the specialty stores in my area. That was before I had tasted it, of course, and so I did not really realize the full amazing-ness of this product. And that was also before I discovered two months ago that our Costco now carries BelGioiso burrata! #majorwin. Go check your Costco today, and if they don't carry it, request that they do!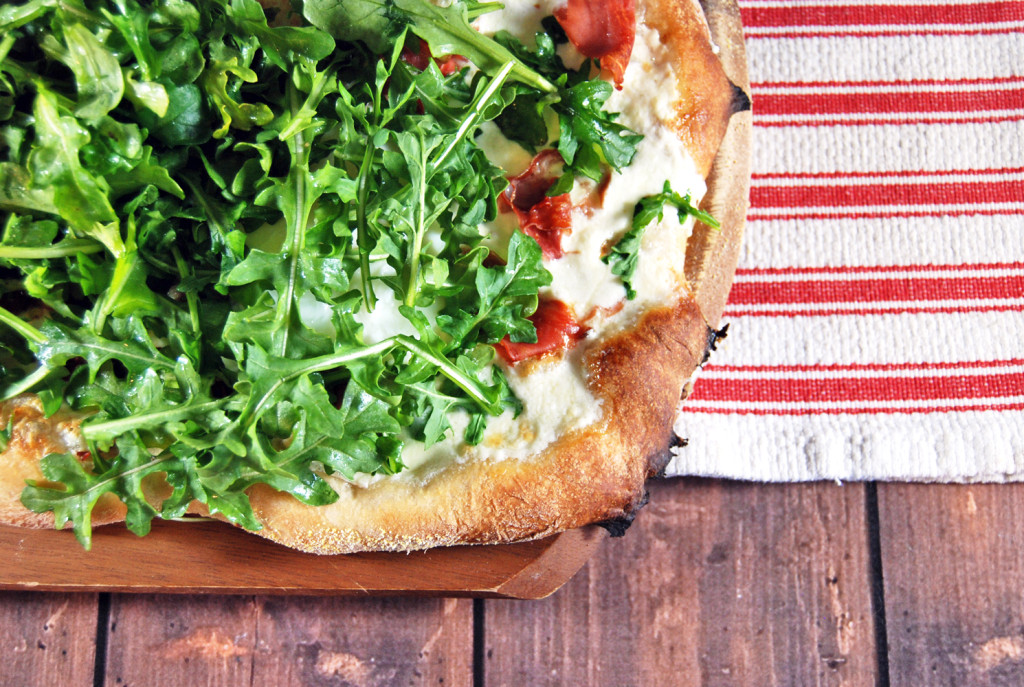 This pizza is paired with salty prosciutto, hot red pepper flakes, and eggs. I absolutely love eggs on my pizza, but I find that sometimes they cook too far for my liking if they are cooked completely on the pizza in such a hot oven. By poaching them, they become like the burrata: a delightful gooeyness surrounded by a more firm exterior. Finished off with a sharp, peppery arugula salad, this is the perfect pizza for a quick meal on a beautiful summer night!
Please let me know if you try this recipe! Comment below, or tag #thecharmingdetroiter!