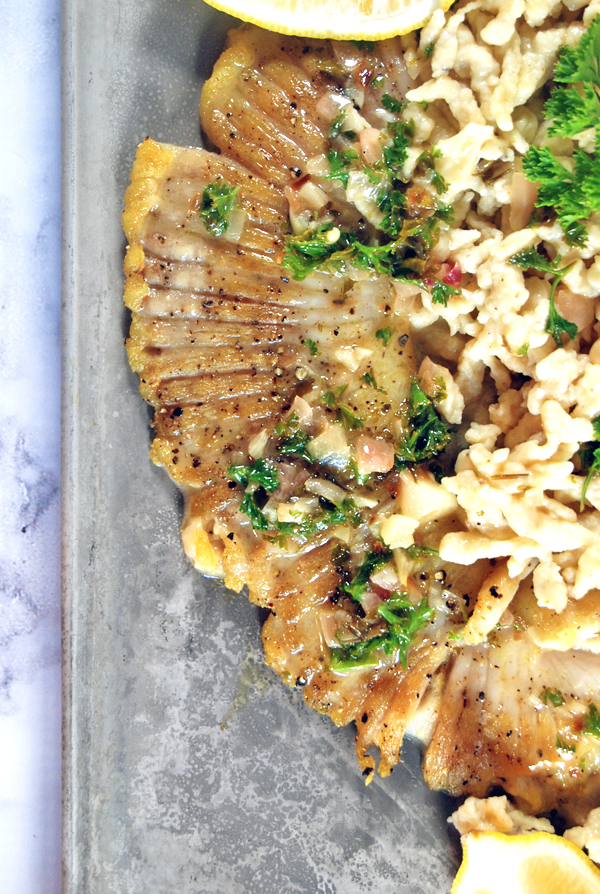 It's the middle of fall, and we are heading into winter… in other words, that time of year that makes me yearn for comfort dishes! I mean, doesn't it make us all feel that way? (There may be something wrong with you if it doesn't. 😀 )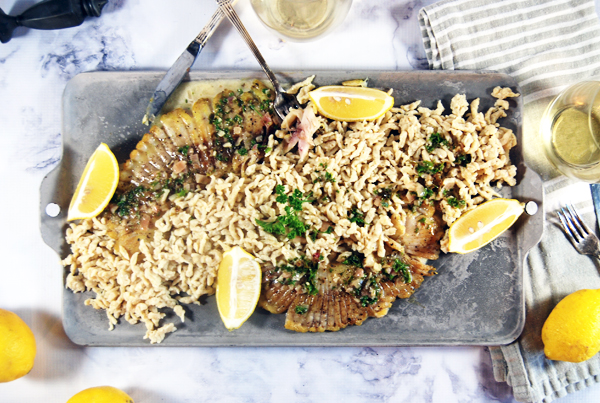 There are certain meals that I recall from my childhood that were the "classics," the dishes that remind me of home and make me feel warm inside. One such dish was Hungarian paprikash, a traditional Hungarian comfort food of chicken simmered in a paprika-based sauce and finished with homemade spaetzle.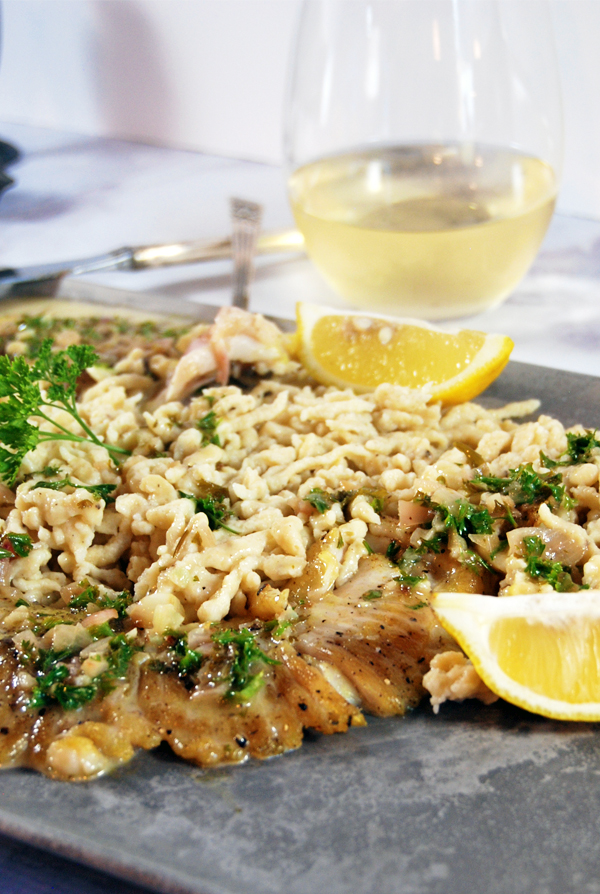 I have vivid memories of my dad using my great grandmothers old spaetzle maker to make the homemade noodles for Hungarian paprikash. Basically, this is is a metal gadget into which dough is placed to make rough cut noodles directly over a pot of boiling water. Of course it isn't necessary to purchase a spaetzle maker to make these delicious, super simple homemade noodles. You can use a colander with this technique instead.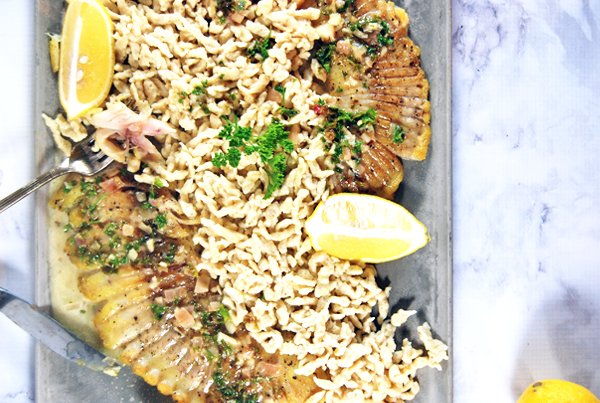 When I moved into my own apartment, my dad bestowed upon me one of the two spaetzle makers he inherited from my great grandmother. And after it lived on the top shelf of one of my cabinets for a couple of years, a deep cleansing of my apartment brought my spaetzle maker back to light. I rediscovered how incredibly easy and delicious it is to make these noodles! In this dish I wanted to pair it with a lighter protein: skate wing. I love skate wing because it is a meatier fish but still maintains a lot of flaky texture. If you have any difficulty finding skate wing locally, this recipe would easily work with other white fish such as tilapia or swai too.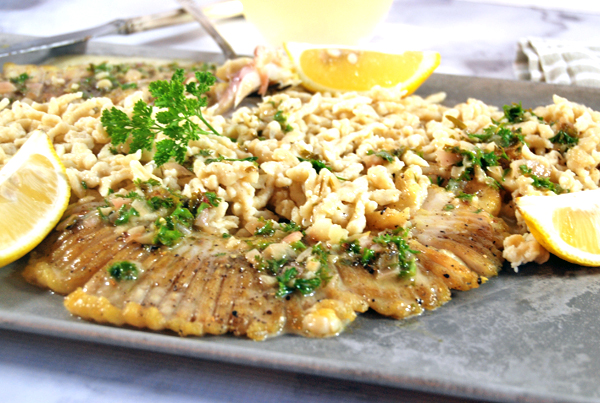 Did you make this recipe? Let me know by posting below or tagging #thecharmingdetroiter on Instagram!
Related posts: