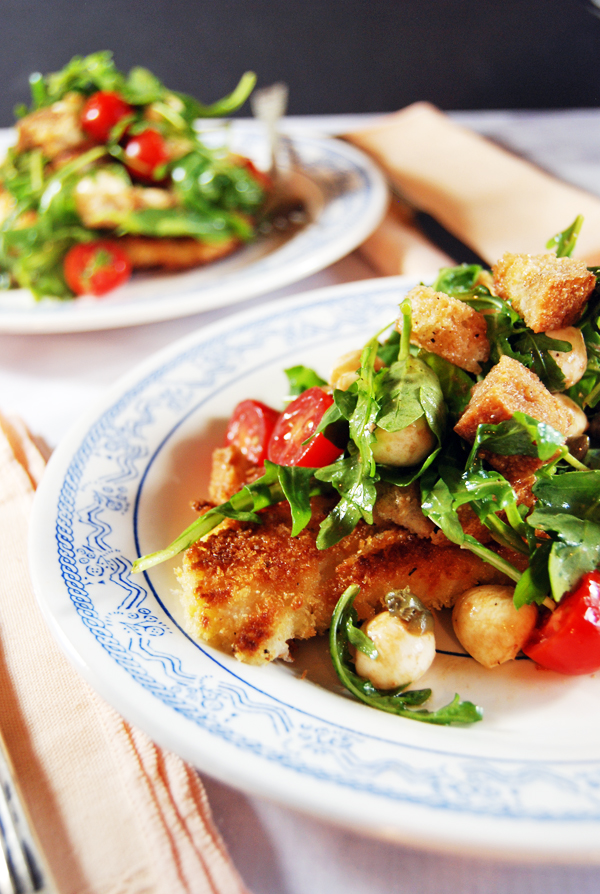 A few weeks ago I harvested the last of our cherry tomatoes from the garden. They are my second "most missed produce" from my garden in the winter – after the herbs of course! Today I'm sharing these last few cherry tomatoes with you in a recipe for pan-fried chicken paillard with a cherry tomato panzanella salad. It is so tasty, and even better: so simple!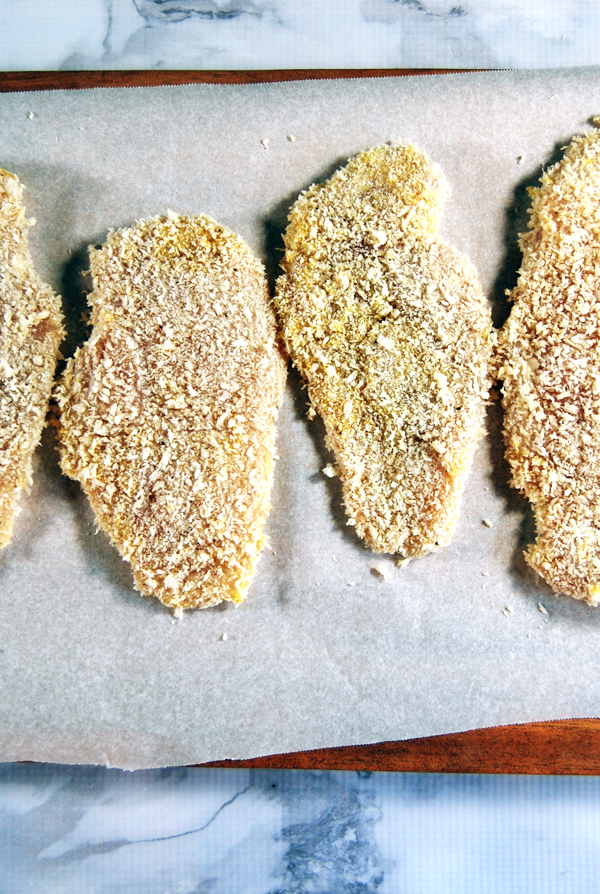 Not only does this recipe call for some deliciously plump cherry tomatoes, it also calls for "2 chicken breasts, butterflied in half and pounded thin." Which means I get to pull out a heavy-bottomed sauce pot and take out my frustrations from the week on some meat!
The chicken breast is then dredged in a traditional assembly line of flour, egg wash, and panko breadcrumbs before being pan-fried. For the salad, I kept it simple and traditional in order to really highlight the flavor of the tomatoes. Seriously, if you have never grown cherry tomatoes in your garden, please do it this summer! A store bought cherry tomato will never compare to a "just-picked-off-the-vine-10-minutes-ago" cherry tomato. Never!
Related: Grilled Cherry Tomato and Basil Crostini with Whipped Burrata and Balsamic Glaze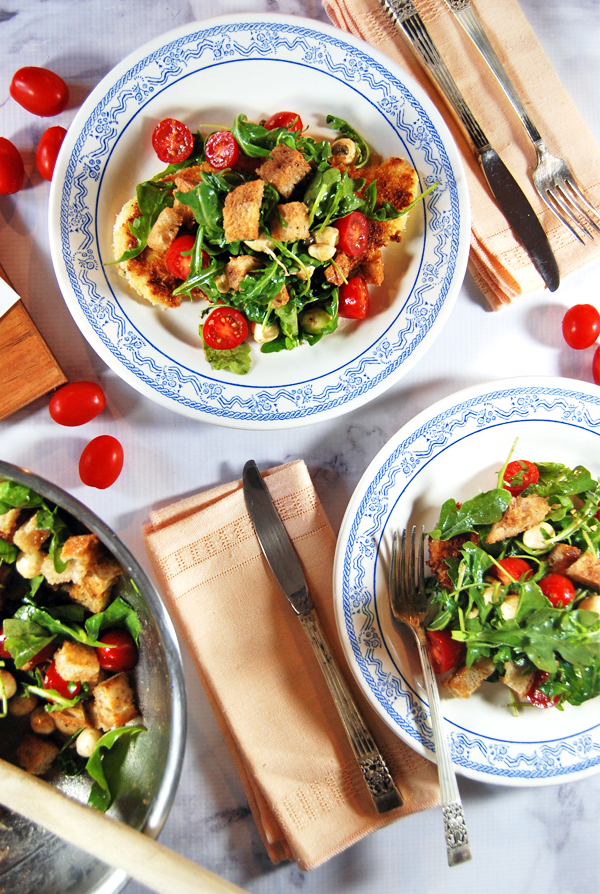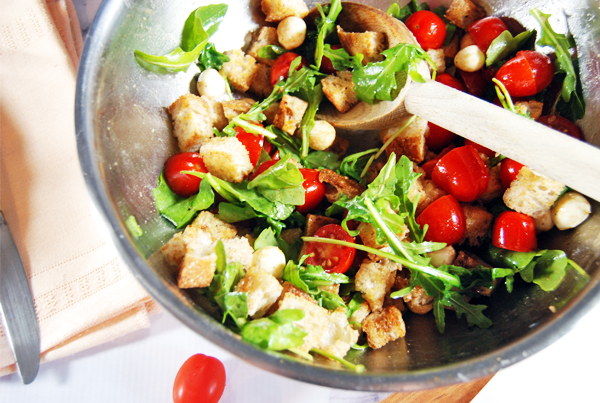 This recipe is also great for balsamic-lovers like myself and my fiancé. An extra bonus tip for others like us: use your favorite thick balsamic glaze to top off the dish for an even tangier finish!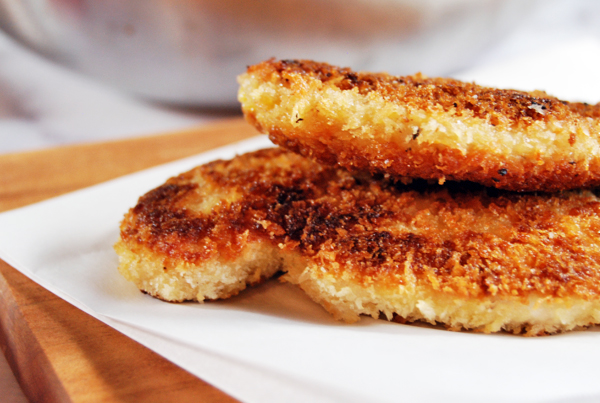 Let me know what you think of this recipe by commenting below, or if you made the recipe be sure to tag @thecharmingdetroiter on Instagram for a chance to be featured!