Fall is coming, you guys, and I've got the perfect oven roasted duck recipe for these cool autumn evenings!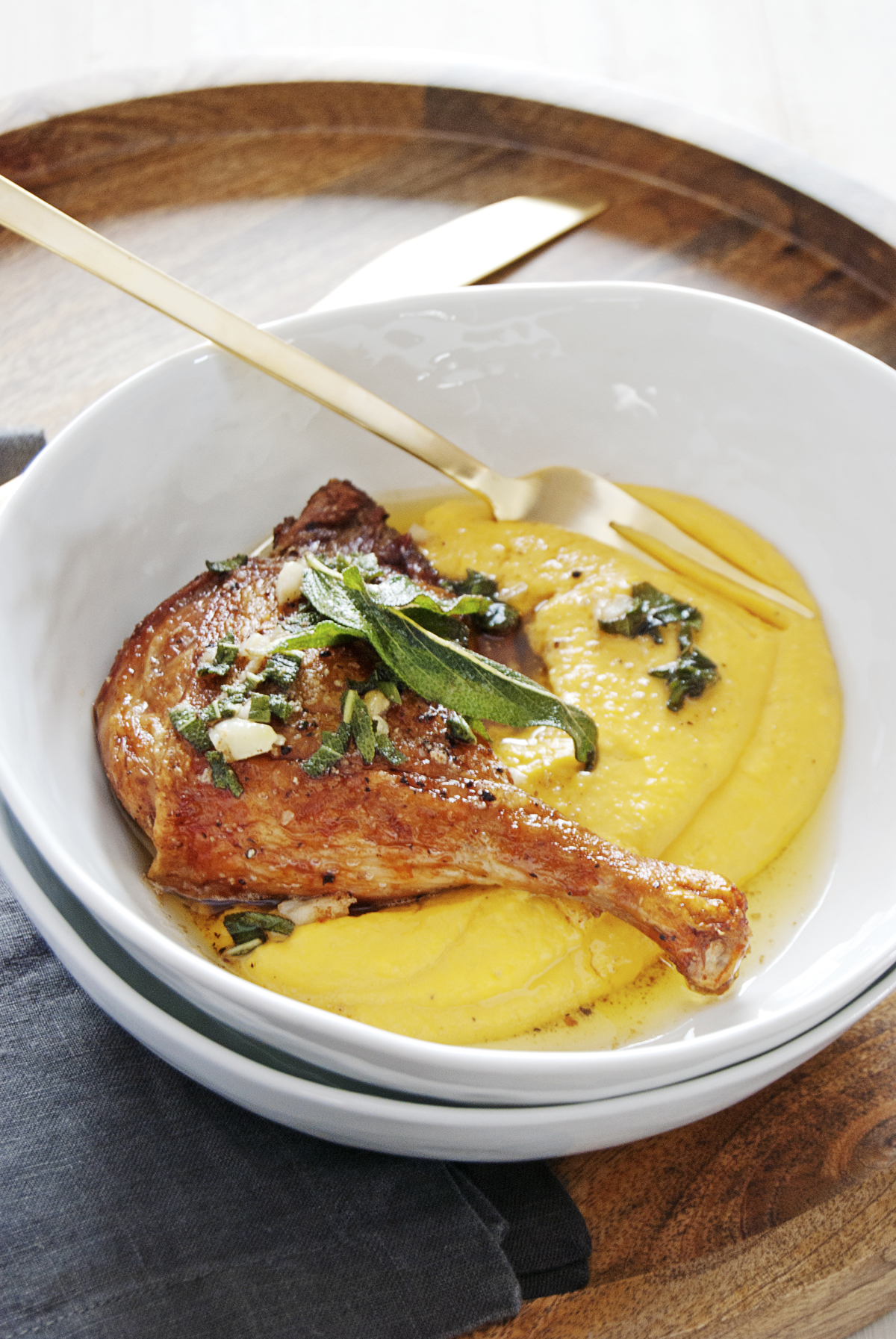 This post may contain affiliate links. Please click here to read my full disclosure policy.
Last weekend I headed up north for a bachelorette party like I told you on Monday, and as I drove back home on Sunday afternoon, I noticed something that made me super happy: the leaves are turning! Layered clothing and delicious hearty meals: what's not to love about the autumn season?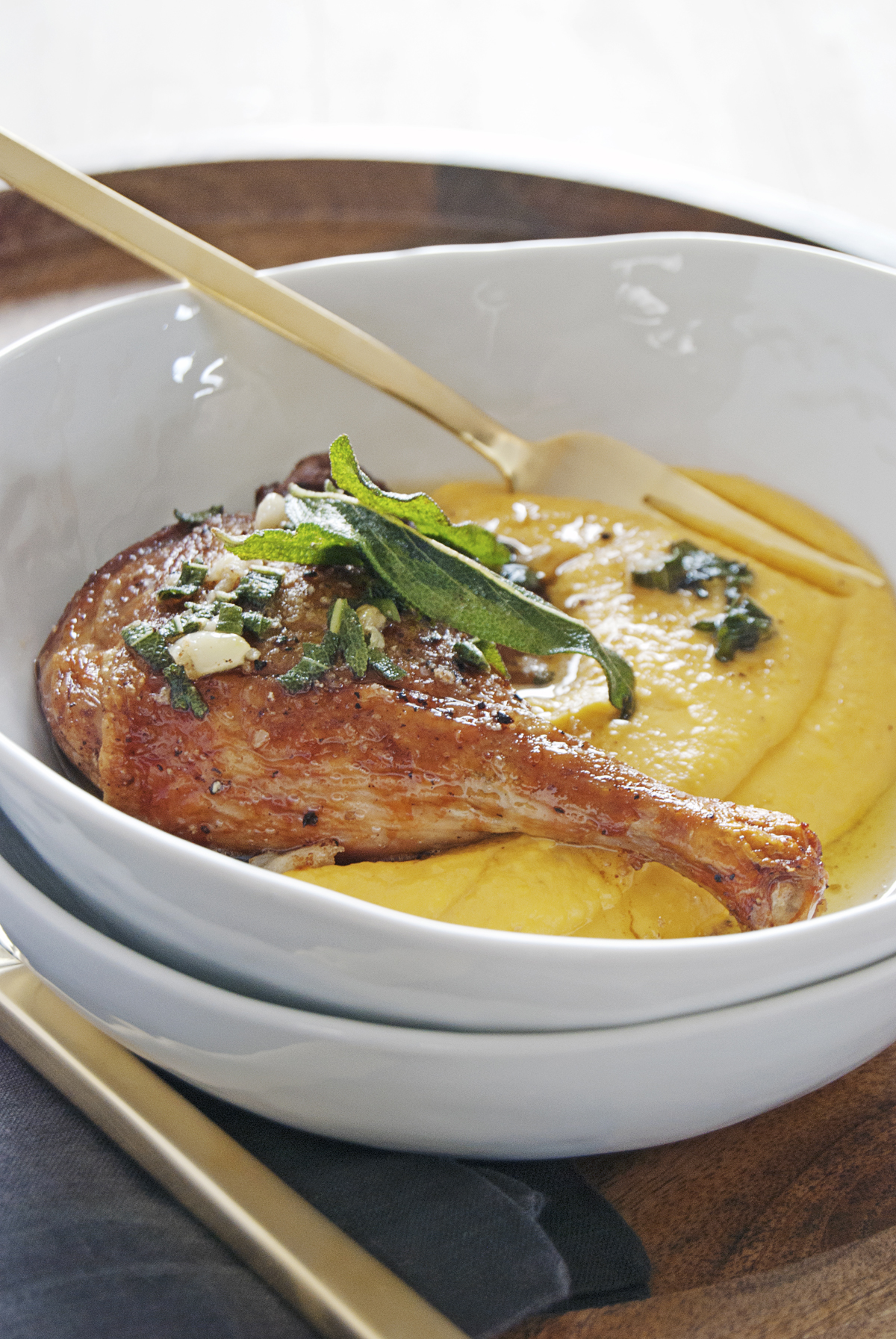 Today I'm featuring my simple oven roasted duck recipe! This duck is the crispiest of the crispy duck. I first seared it to get a golden skin on the outside of these duck legs, then finished roasting them in the oven while I prepared the other accompaniments. To pair with these tasty duck legs, I made a simple butternut squash puree finished with creamy mascarpone and salty parmesan. Mmmmm! Lastly I finished the dish off with a simple sage butter sauce and crispy sage garnish. And let me tell you – my husband finished every last bite of this meal, which always means it's a good one!
Related: Oven Roasted Vegetable Pasta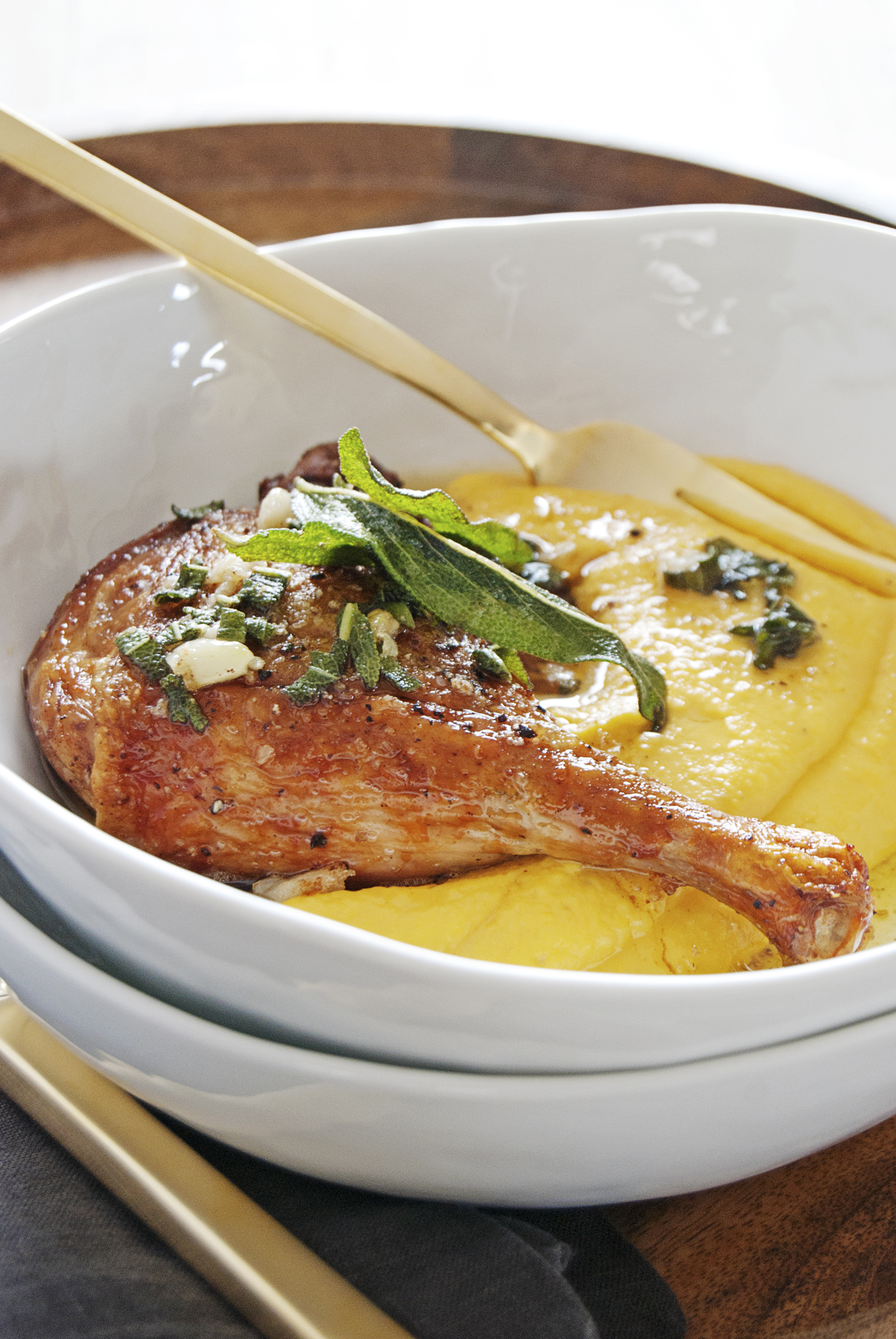 Now it's your turn: What is your favorite thing about the fall? Share with me by commenting below!