School starts soon, and my recipe for make ahead breakfast sandwiches will help ensure that no one in the family skips that all-important first meal of the day!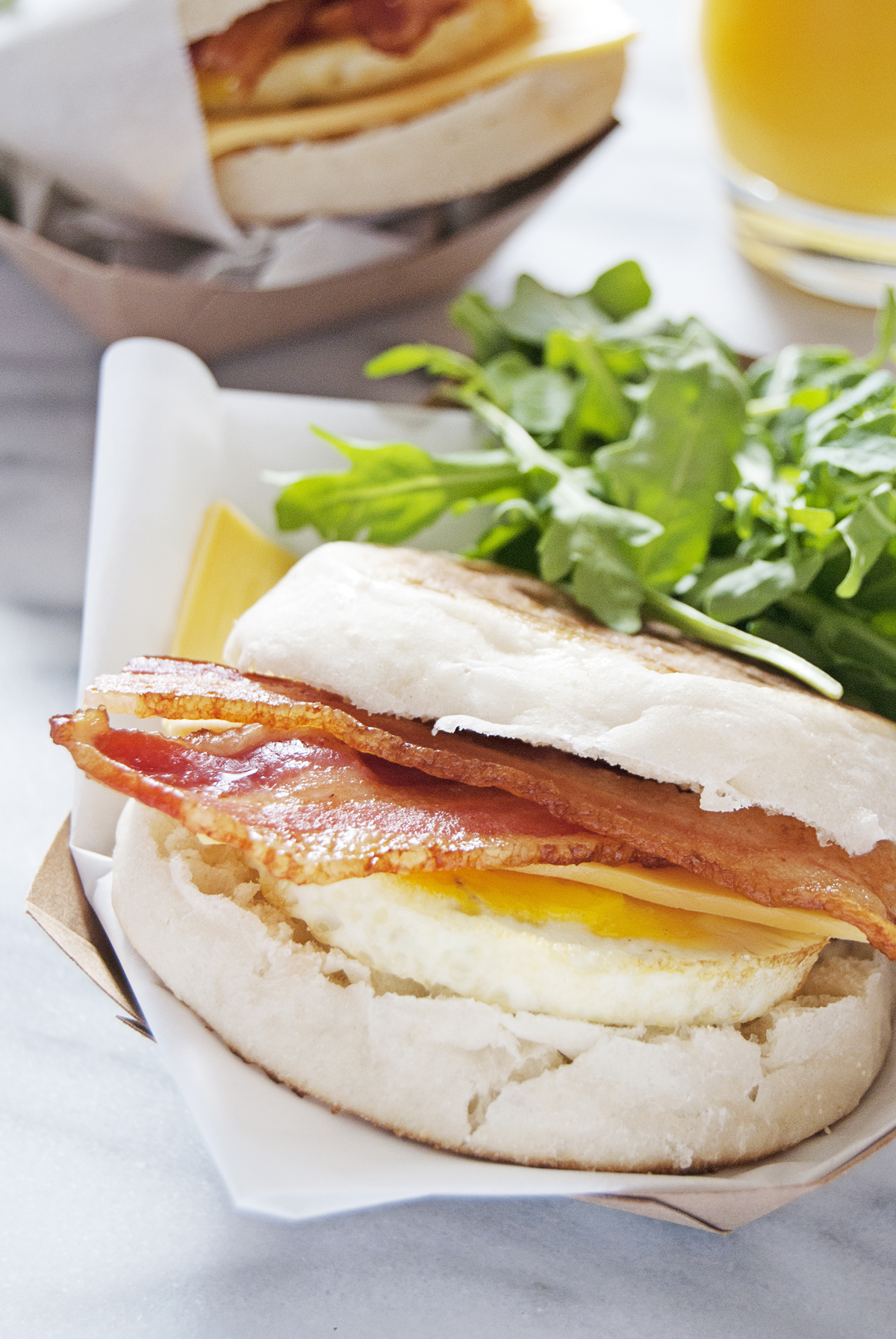 This post may contain affiliate links. Please click here to read my full disclosure policy.
Listen up, all you parents out there who scramble around every morning, ensuring everyone is dressed and fed with clean teeth and filled backpacks: I've got one less thing for you to worry about! My recipe for make ahead breakfast sandwiches is a simple grab-and-go breakfast for any family, be it a newly married couple all the way up to a family of four or more! Even better: it's tasty and protein-packed!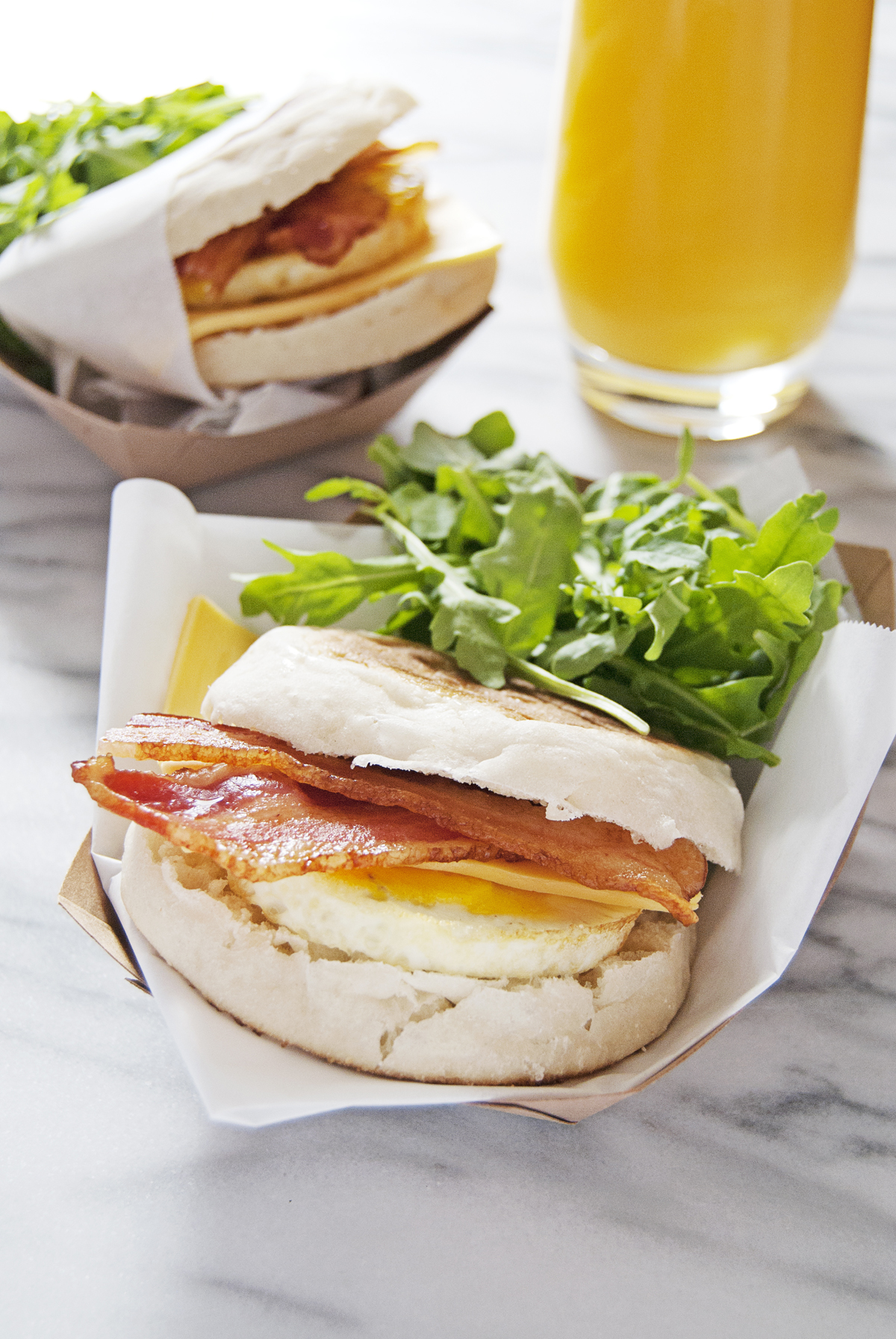 Let's face it, in the mornings I really struggle with crafting a breakfast that is quick, yet also packed with protein. I do not do well in the morning if I don't have that protein at breakfast, and so I've devised a few ways to make sure I don't have to run out to McDonald's for that bacon, egg and cheese bagel sandwich every morning on my way to work (yes, they are delicious. They have mayonnaise on them.)
Related: How to Make the Perfect Breakfast Burritos: Prep Yourself For Success All Week Long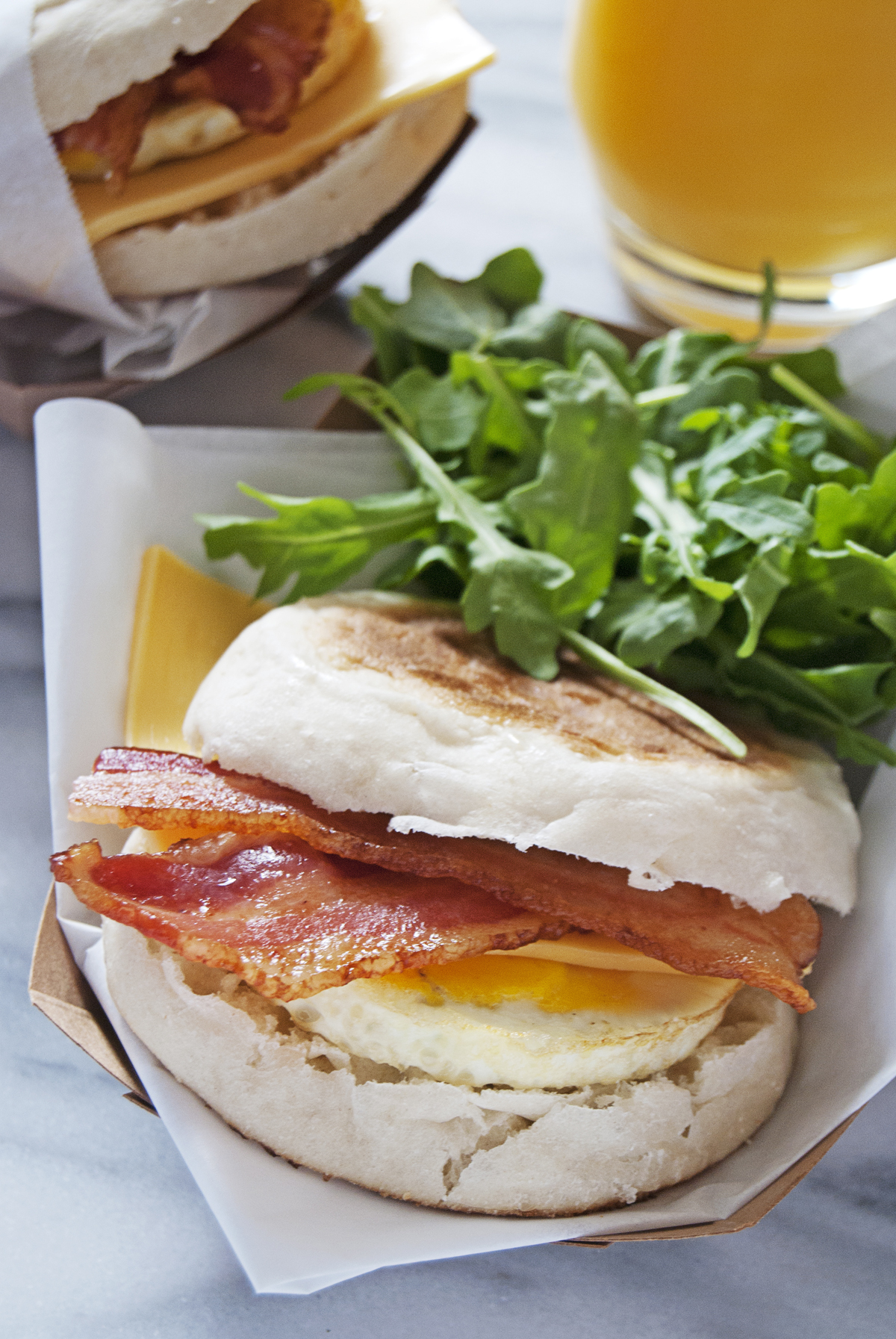 My original go-to weekday breakfast recipe was my breakfast burritos, which I wrote about a while back, and which would be equally easy to whip up on Sundays for the whole family that week. But as I'm sure everyone knows, eating the same thing for breakfast every single day can get a little boring!
That's why I try to not only switch up what I'm making for my "make ahead breakfast meal" every week, but switch up the toppings too. Lately I've been in love with today's recipe for make ahead breakfast sandwiches. They feature beautifully marbled baked eggs, crispy bacon, creamy American cheese, and a fluffy English muffin. Assembling these on Sunday evenings makes the rest of the week a snap: just wrap each sandwich individually in tin foil or parchment paper and refrigerate. Then, come Monday (or Tuesday, or Wednesday…) morning, pop the sandwich on a plate and into the microwave (sans tin foil) for 50 seconds for a beautifully steamy breakfast English muffin sandwich that will definitely prevent your tummy from it's usual mid-morning rumblings (at least I know it does for me!).
Related: Meal Planning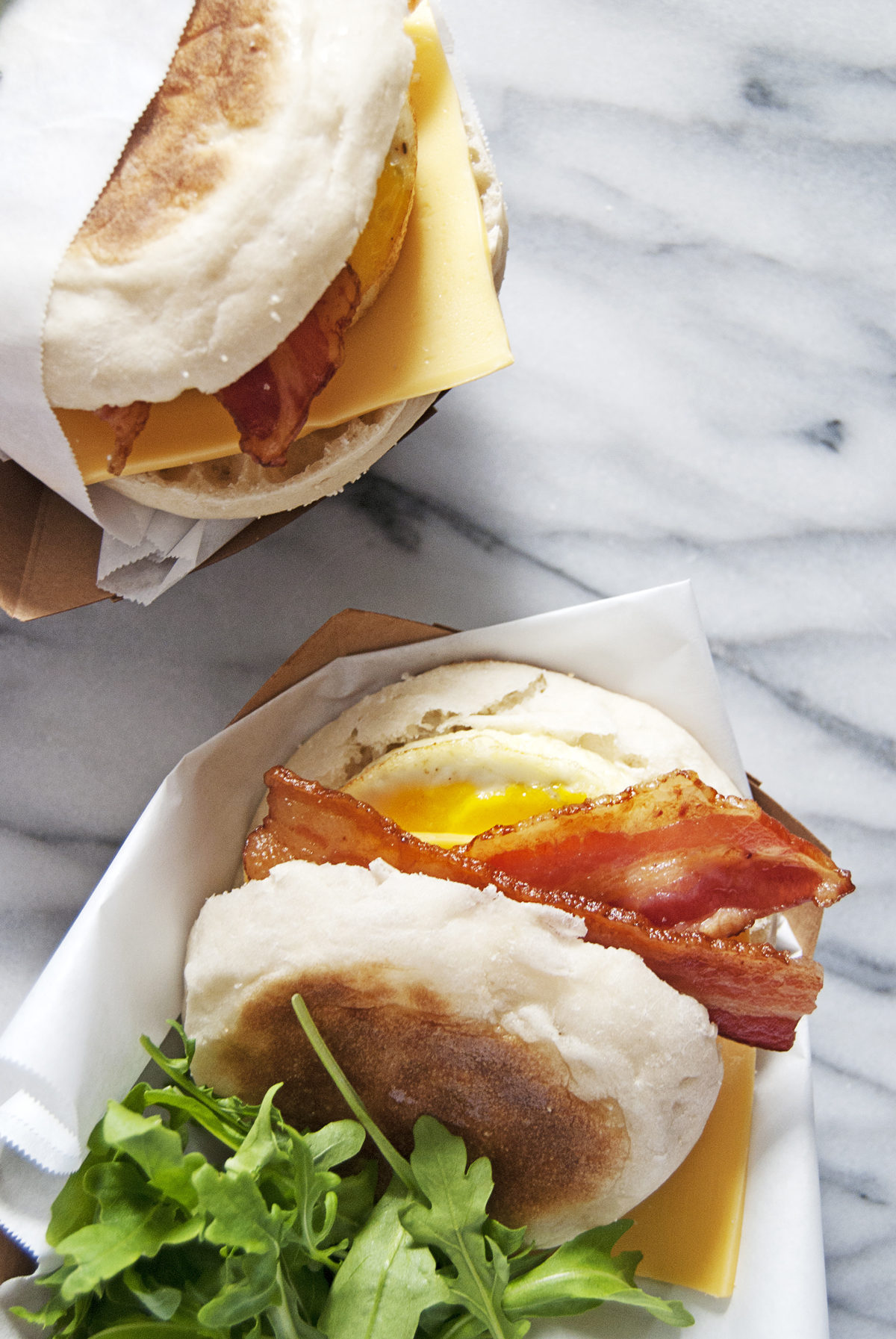 Now it's your turn: what is your favorite tip for prepping for your morning routine every day? It could be related to school or work: share with me by commenting below!