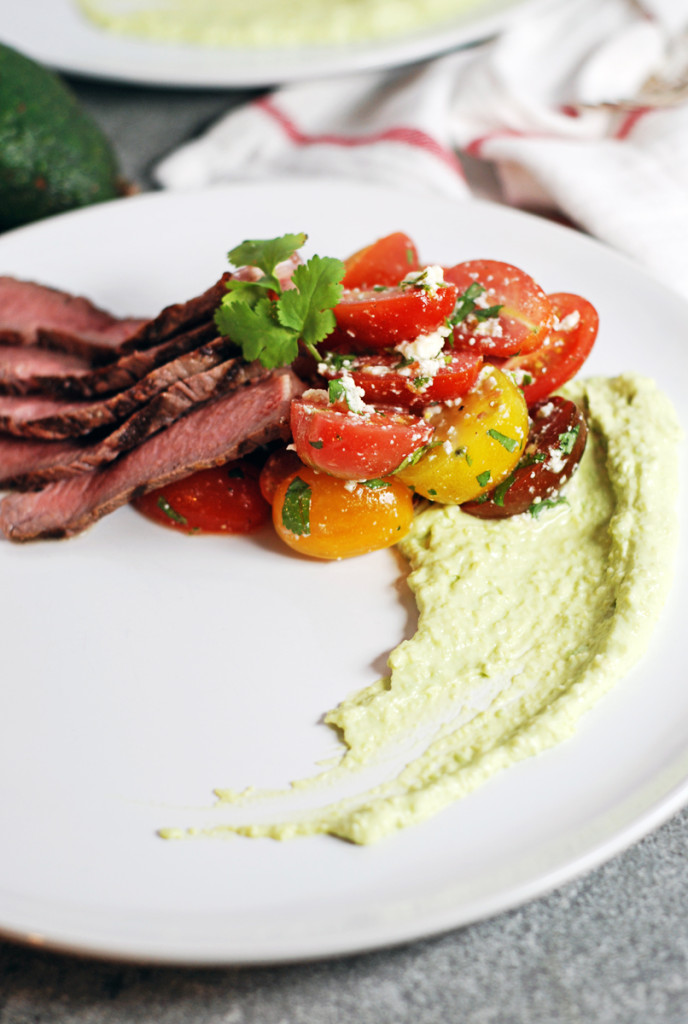 Sous vide is literally the only way we cook steak anymore. Check out my recipe today for these perfectly grilled steaks with cherry tomato salad and luscious avocado crema to find out why!
This post may contain affiliate links. Please click here to read my full disclosure policy.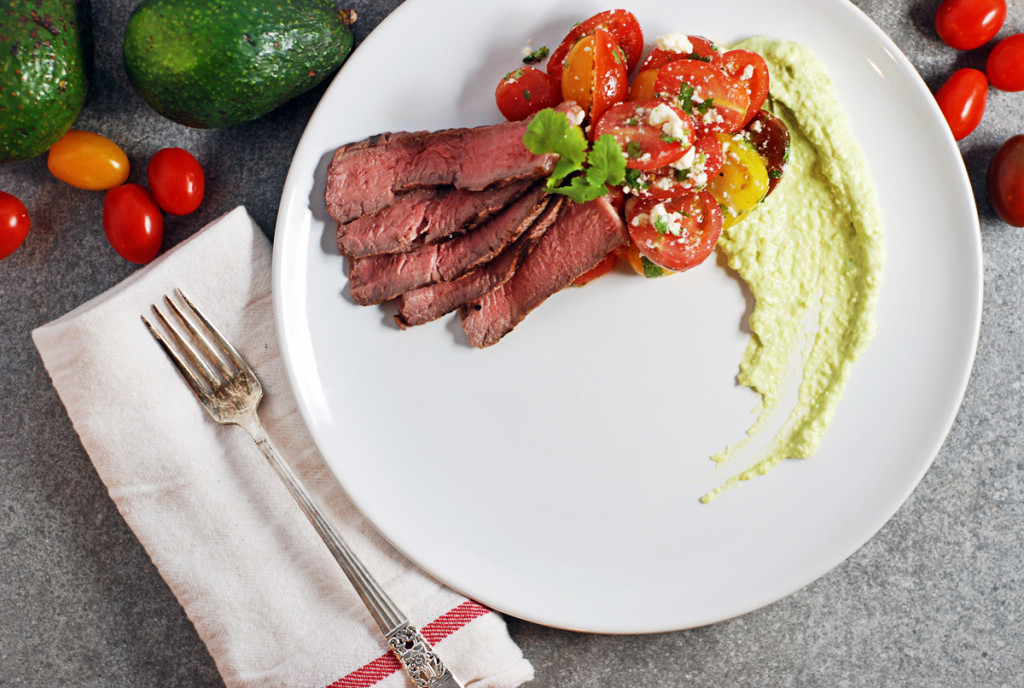 Who doesn't love a good grilled steak? The look of those perfect sear marks, the crispy coating you get from the grill, and especially the incredible aroma of charred coals wafting through the yard. It's my favorite!
But grilling steaks can be hard! It's tough work to get it cooked to the write "doneness," and personally, that trick where you use your hand to check for doneness just does not work for me. I mean, it's totally hand-dependent, don't you think?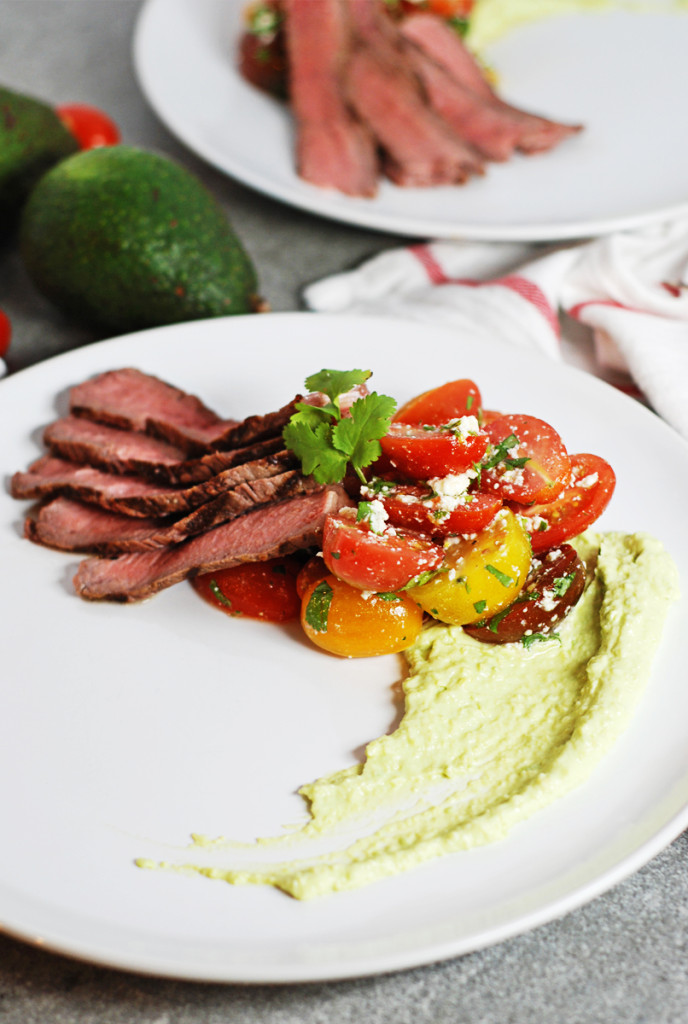 Enter the ANOVA sous vide machine. Seriously, best present my fiancé ever bought me. (And he bought me a KitchenAid mixer too one year.) This is sous vide for the at-home chef, and it doesn't get much more glamorous (or EASIER!) than this!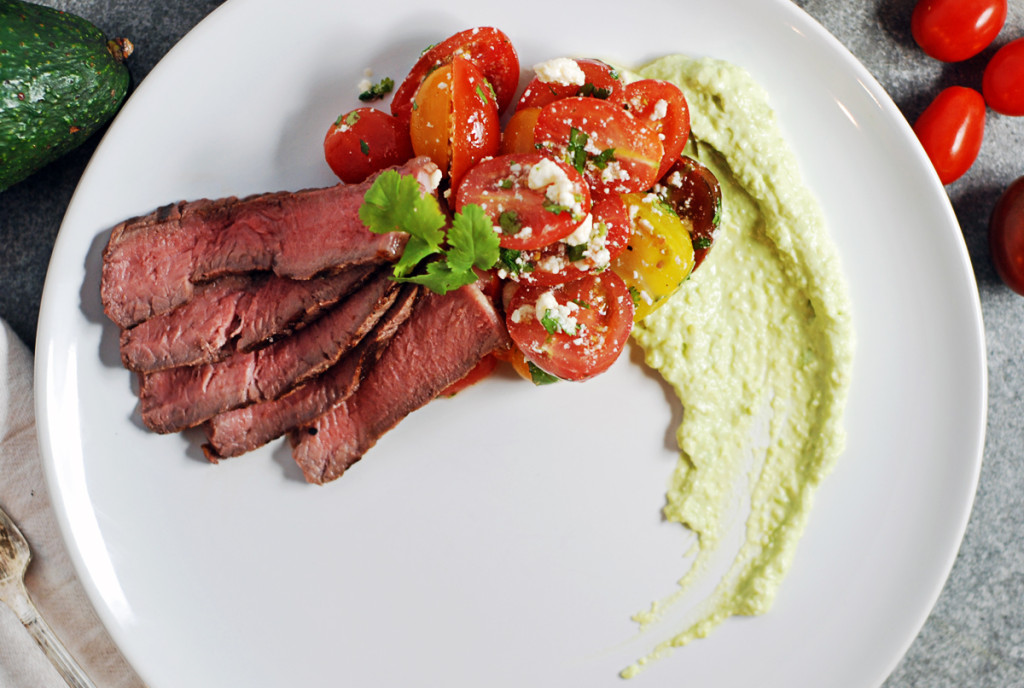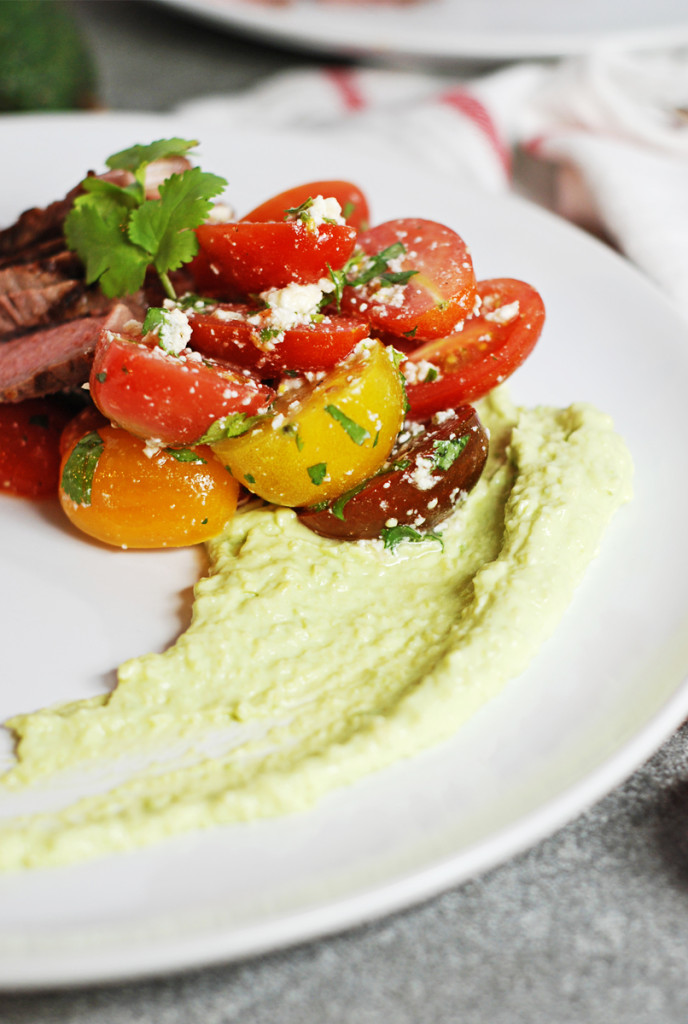 I will be doing a more formal review of the ANOVA sous vide machine one day (if I ever have the time), and I wrote about it once before in a previous post, when we made sous vide pork belly sandwiches. But I seriously just have to stop and say again how impressed I am with 1) how simple this machine is to use, and 2) how perfectly it can cook all types of meat!
For this recipe, it only takes 45 minutes in the sous vide machine to turn out perfectly medium-rare cooked steaks before you sear on the grill for just a couple of minutes per side. (If you don't have the ANOVA yet, not to worry: I include instructions for regular grilling too!)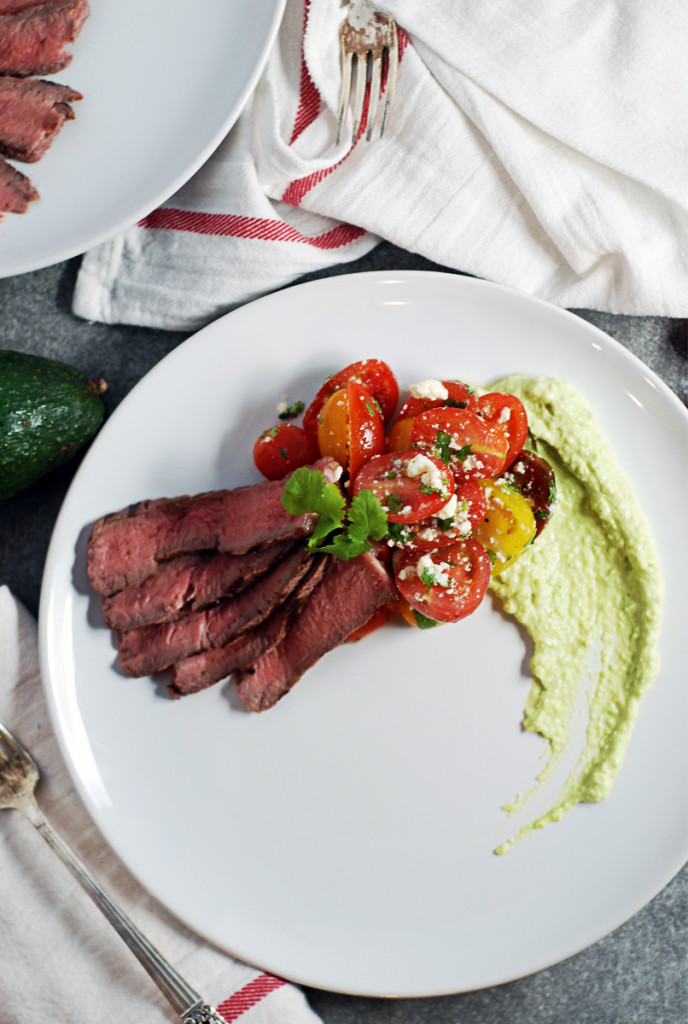 These steaks are paired with some crazy refreshing sides, which represent an effort on my part to try super hard to be more healthy. Just a little bit. The cherry tomato salad features lots of fresh flavors including cilantro and queso fresco, and the whole dish is cooled off with a delicious creamy avocado crema. Yum!
Now it's your turn: what is your favorite thing to grill in the summer? Let me know by commenting below, I'd love to see what you guys are cooking!