A simple and quick summer fruit salad, featuring grilled plums atop creamy burrata, paired with fresh arugula and a balsamic basil vinaigrette.
This post may contain affiliate links. Please click here to read my full disclosure policy.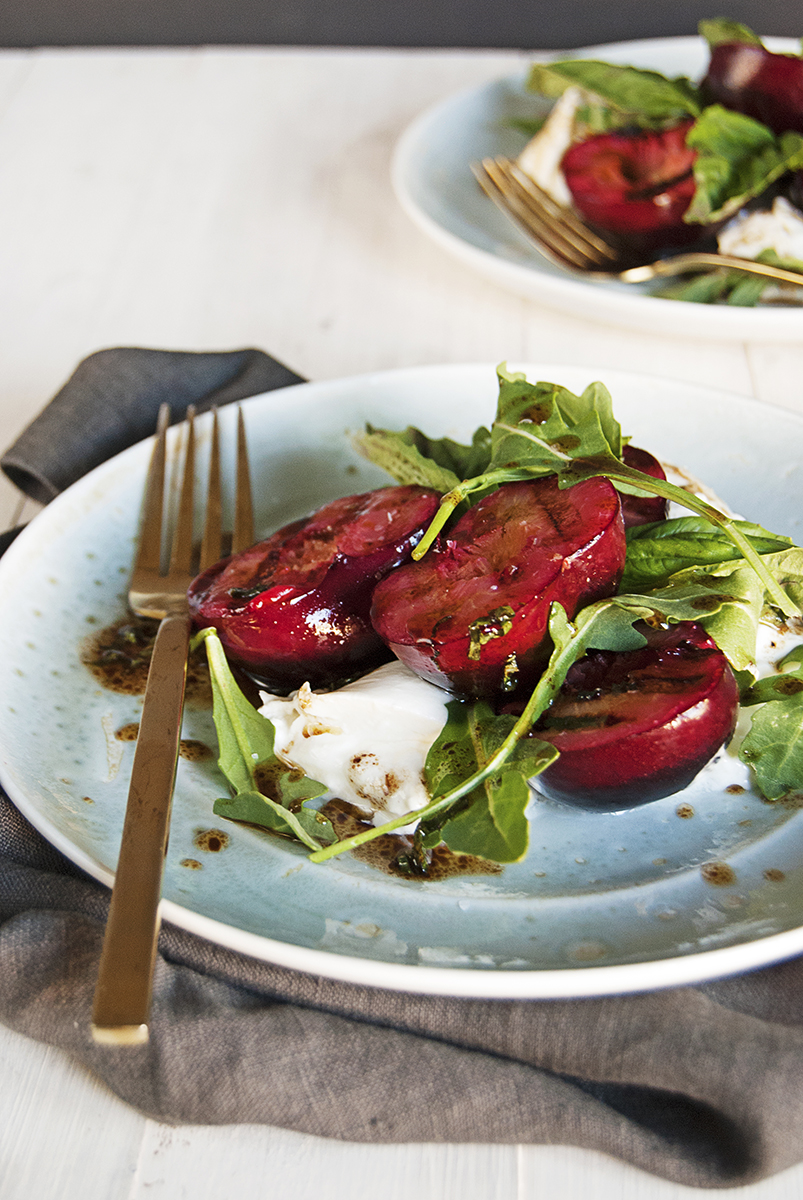 Wow, has this weather been incredible or what lately? I hope y'all had an amazing Fourth of July! We played it pretty low key yesterday, after an eventful weekend up in the Leelanau Peninsula where my husband's family's cottage is located. It was a weekend filled with shopping, golfing, wine tasting, and eating… of course!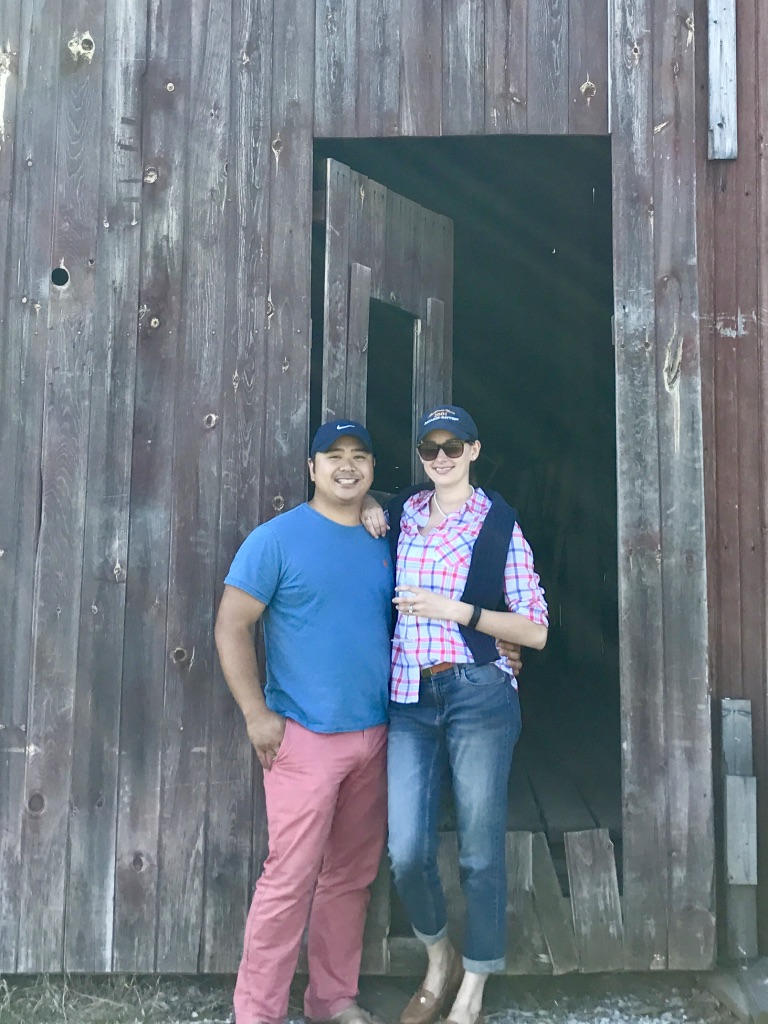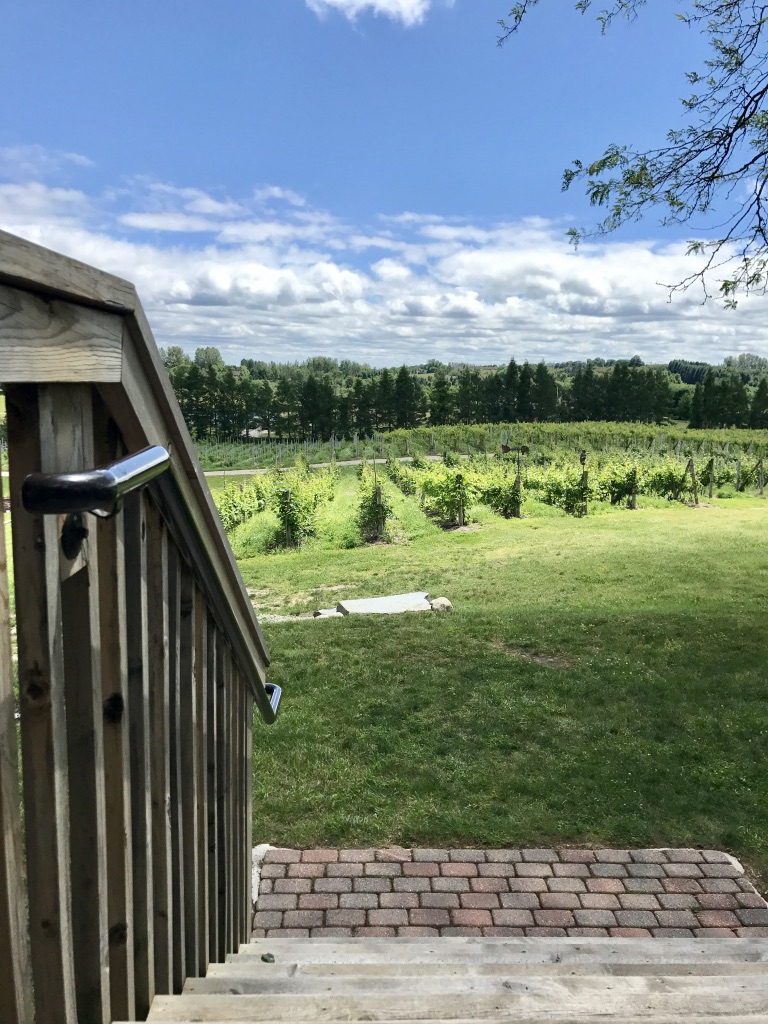 The weather has been absolutely beautiful around here, and it's making me crave simple, delicious dishes that are quick to prepare and feature fresh ingredients. And what's more deliciously fresh than creamy burrata just bought from the store that morning, and fresh plums charred on the grill? Answer: nothing!
Related: Fresh Peach Salad with Goat Cheese and Crostini
This is so quick to put together, and so tasty! I love the way the creamy burrata plays off the warm charred plums. It just gets oozy and warm all over the plate… mmm! Paired with a quick balsamic basil vinaigrette and greens, this is a winning salad every time!
Related: Blueberry and Peach Tarts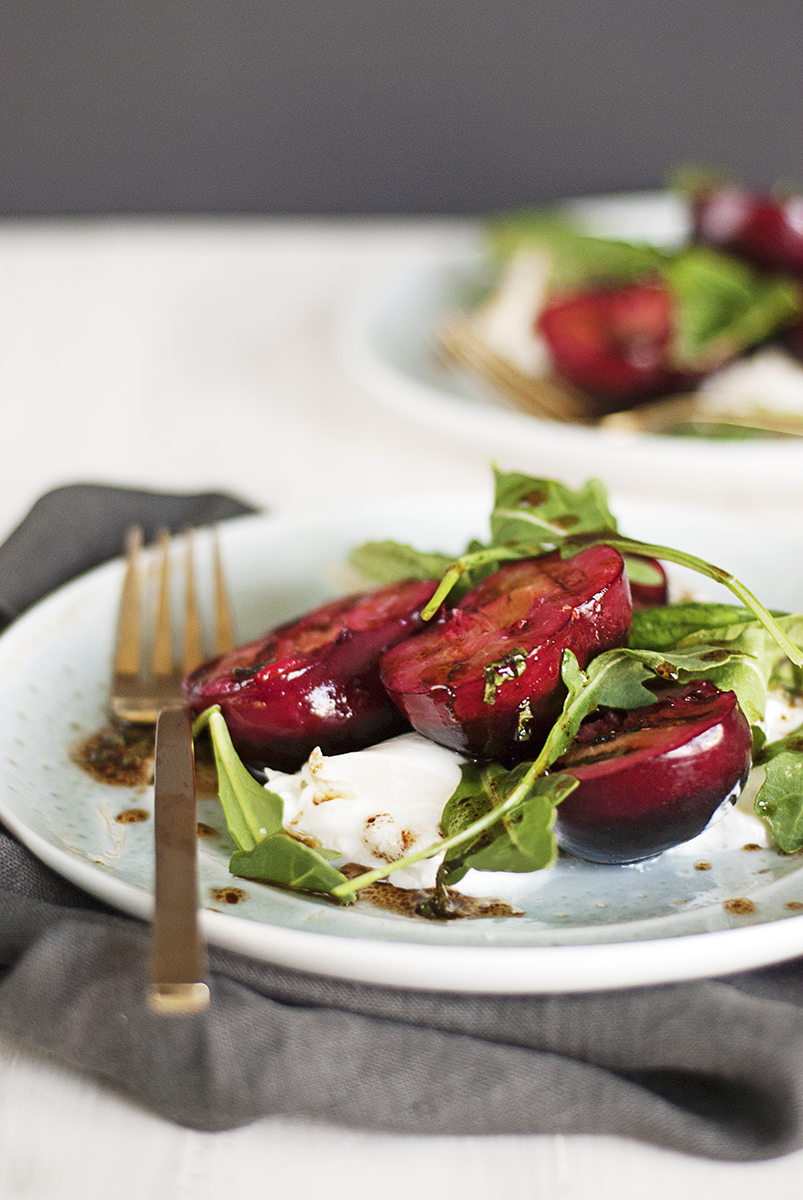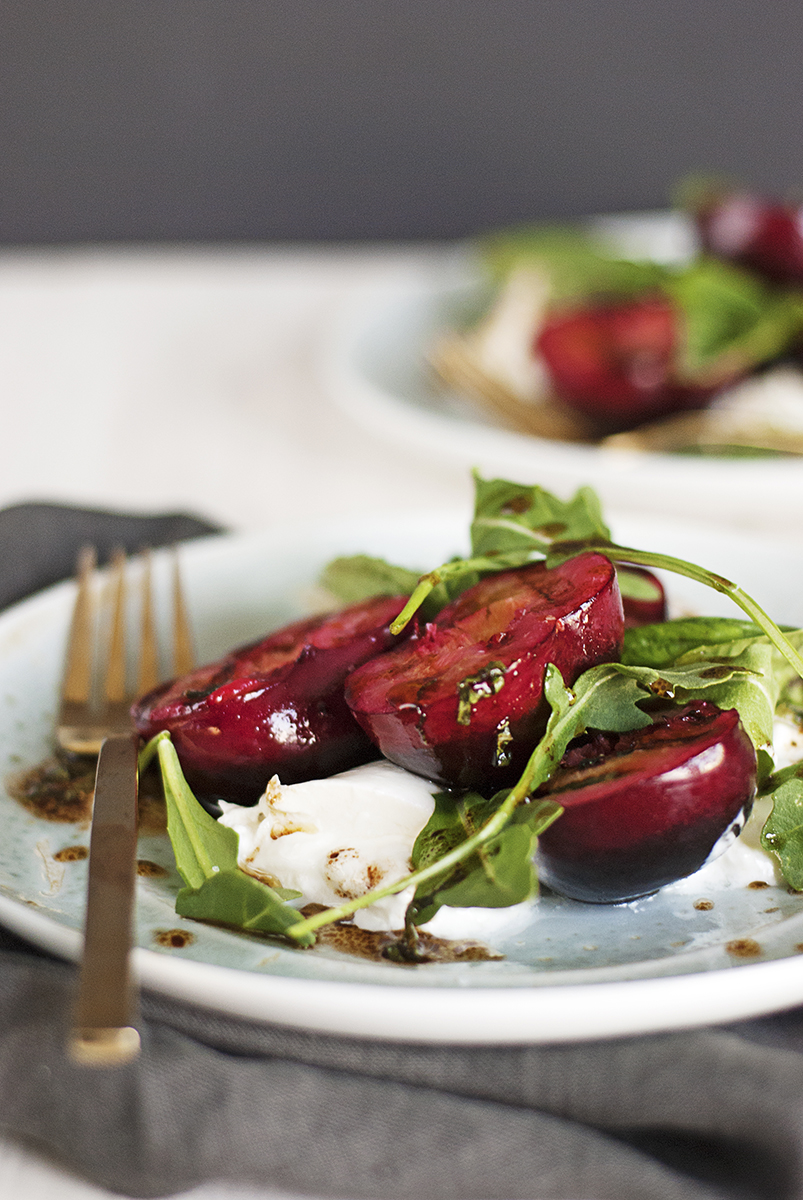 Now it's your turn: what are some of your favorite ways to celebrate fresh flavors in the summer? Let me know by commenting below!