A recipe for easy pumpkin pancakes with a quick homemade berry compote, the perfect breakfast or brunch recipe for this fall.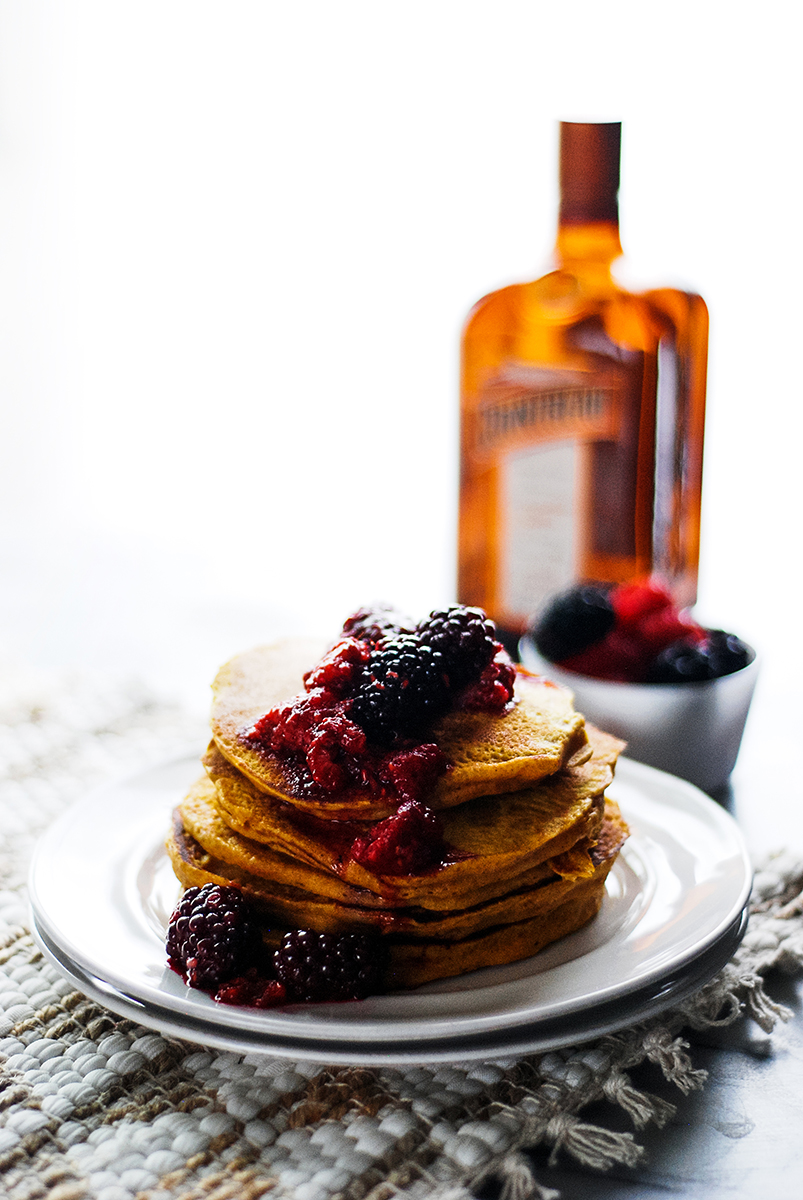 This post may contain affiliate links. Please click here to read my full disclosure policy.
There is just something about those weekend mornings that makes me crave a delicious, comforting, homemade breakfast. I think I am not alone, no? I'm lucky enough to have married a man who loves breakfast as much as I do, and sometimes I get to wake up to the smell of bacon cooking in the oven and the sound of eggs sizzling away in a nonstick skillet (my hubby makes the best sunny-side up eggs, you guys!).
Related: Scrambled Egg Breakfast Crepes with Spinach Sauce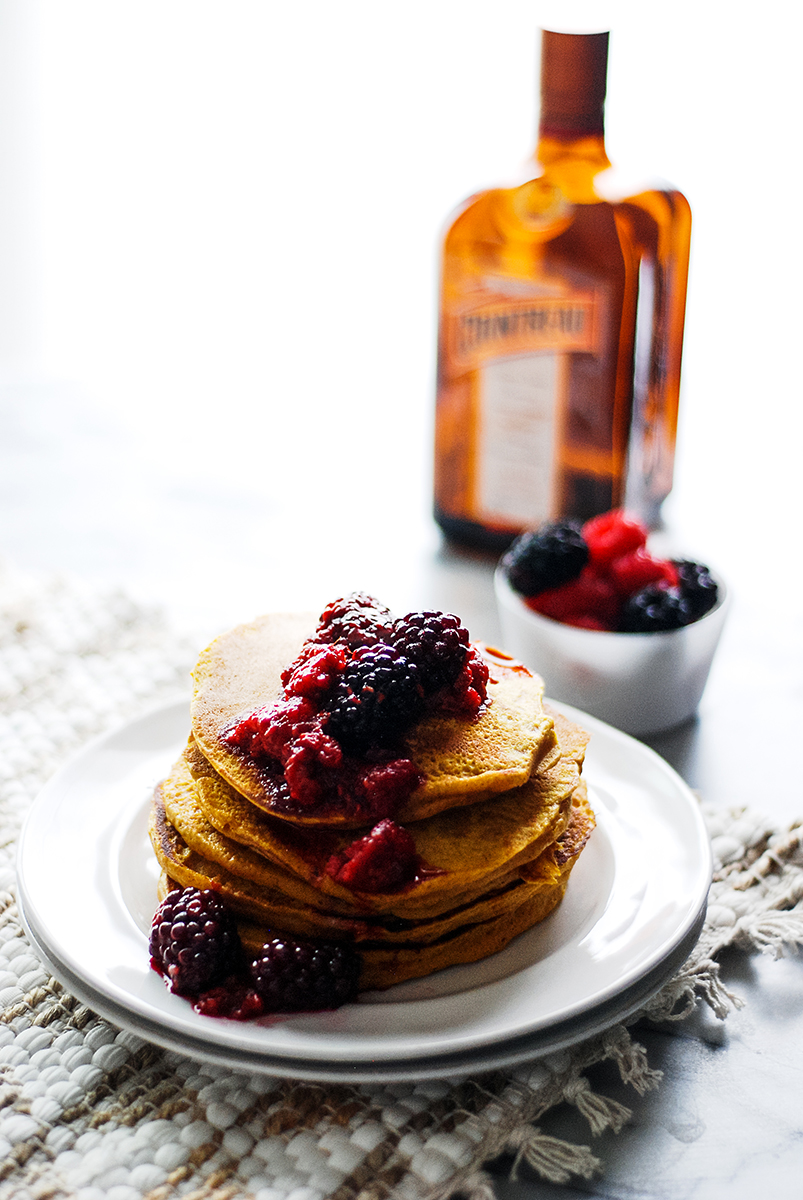 But other days, all I want is a stack of fluffy pancakes piled high on my plate, or some crunchy waffles slathered in butter and Michigan maple syrup. And a few weeks ago a stroke of genius hit me square in the face (although I can't have been the first to think of this): pumpkin pancakes. That rich, tasty, creamy deliciousness that is canned pumpkin: how good would that be in this tall stack of pancakes?! Yes, please.
Related: Baked Egg Breakfast Tarts with Prosciutto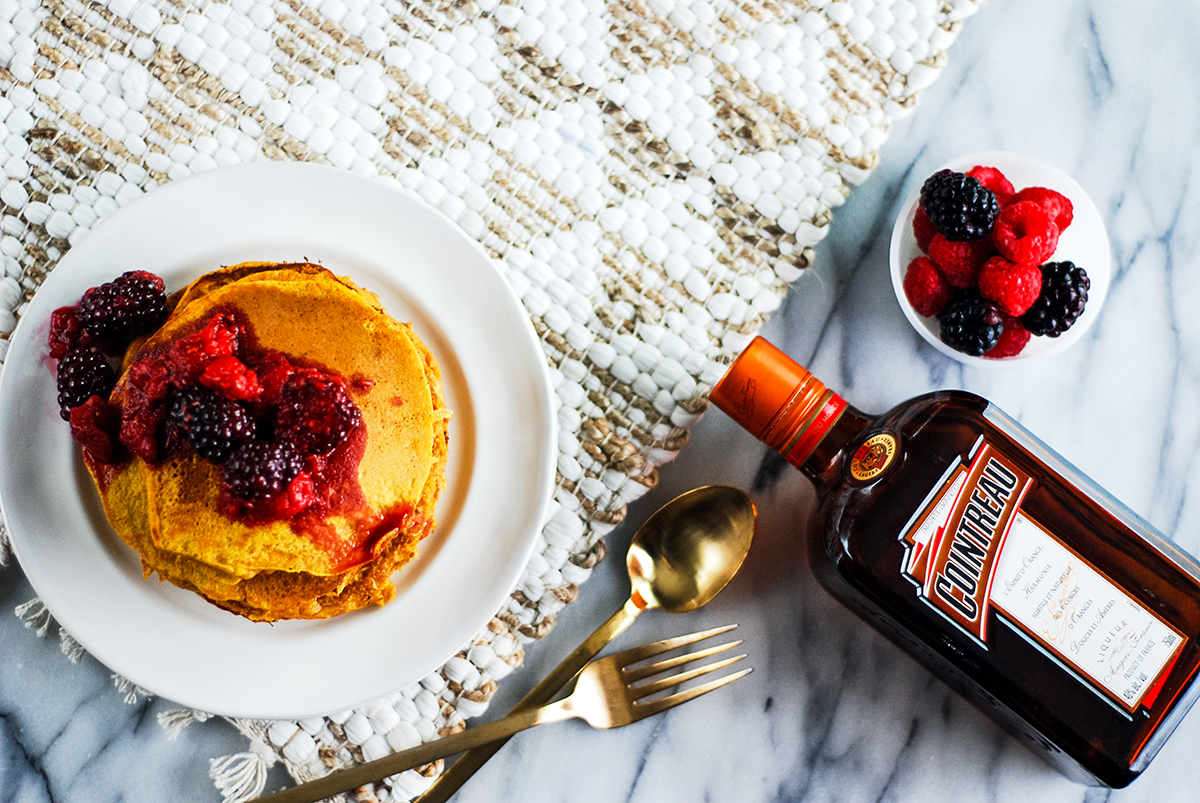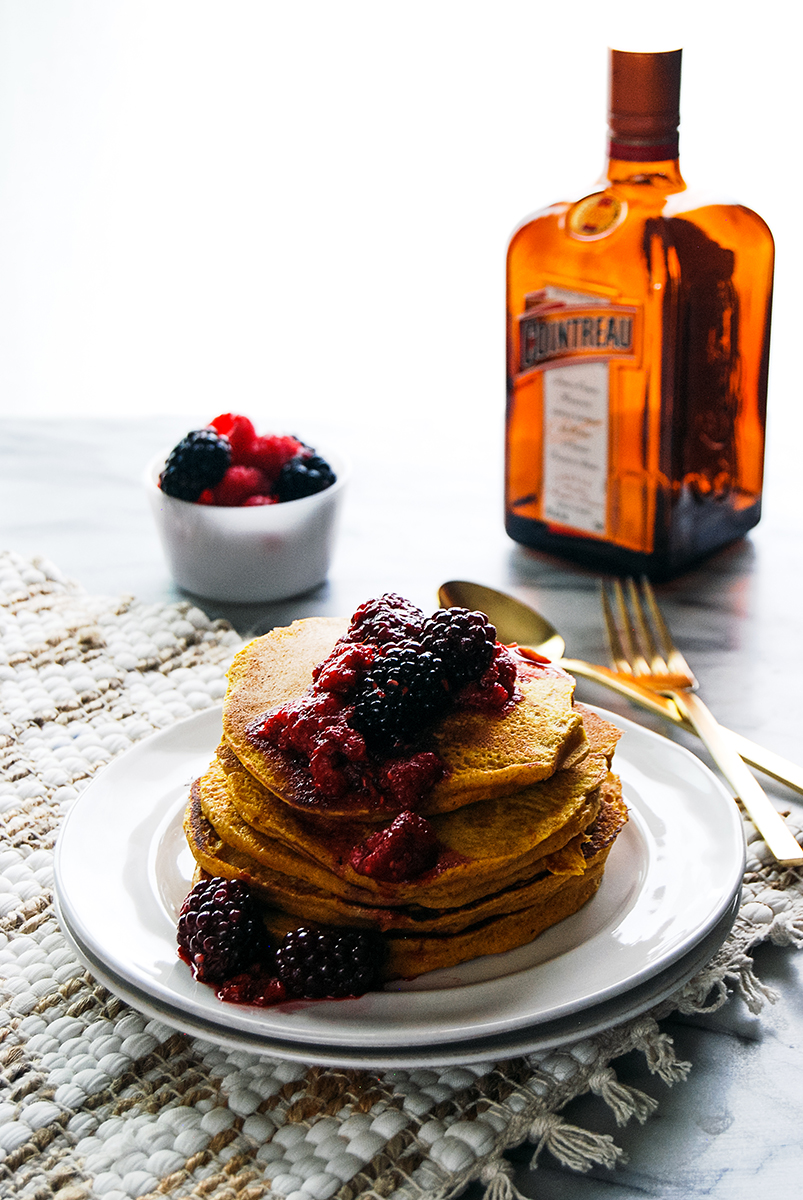 To pair with these creamy pancakes, I made a simple berry compote. I was lucky enough to find fresh blackberries and raspberries on sale at the grocery store (99 cents – I wasn't not buying those), but frozen berries also work great for making a compote. I even prefer them sometimes, as the frozen berries tend to release more liquid, thus creating an even more syrupy compote.
Related: Prosciutto and Fried Egg Breakfast Tacos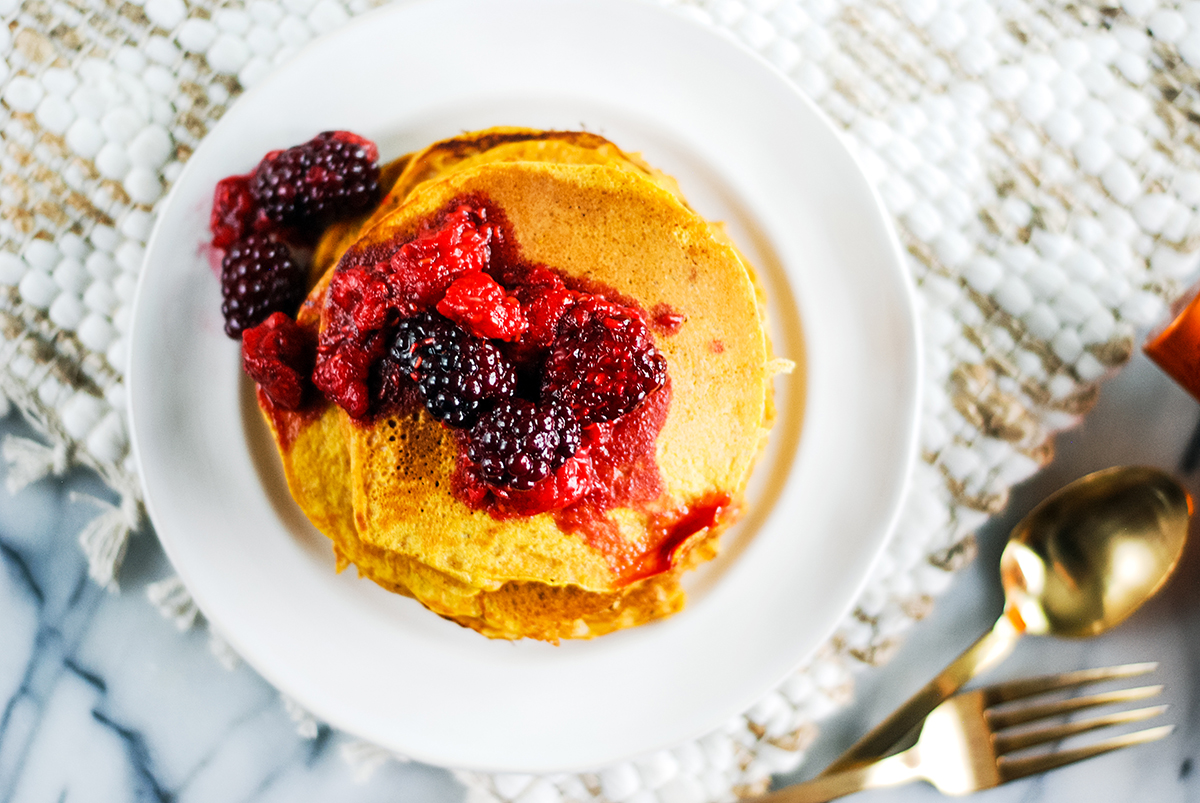 So if you love breakfast (and if you love the fall), definitely try these pancakes! They would be so tasty with a pumpkin spice latte on the side 😀 If eggs are more your thing, be sure to check below for some of my more savory breakfast recipe favorites, and check out some of my breakfast must have kitchen gadgets and ingredients!