We have been like crazy sous vide-ing machines in our household, and pork belly was definitely not left out! So today on the blog I'm sharing my recipe for crispy pork belly tacos, paired with quick pickled carrots, homemade crema, and lots of fresh cilantro!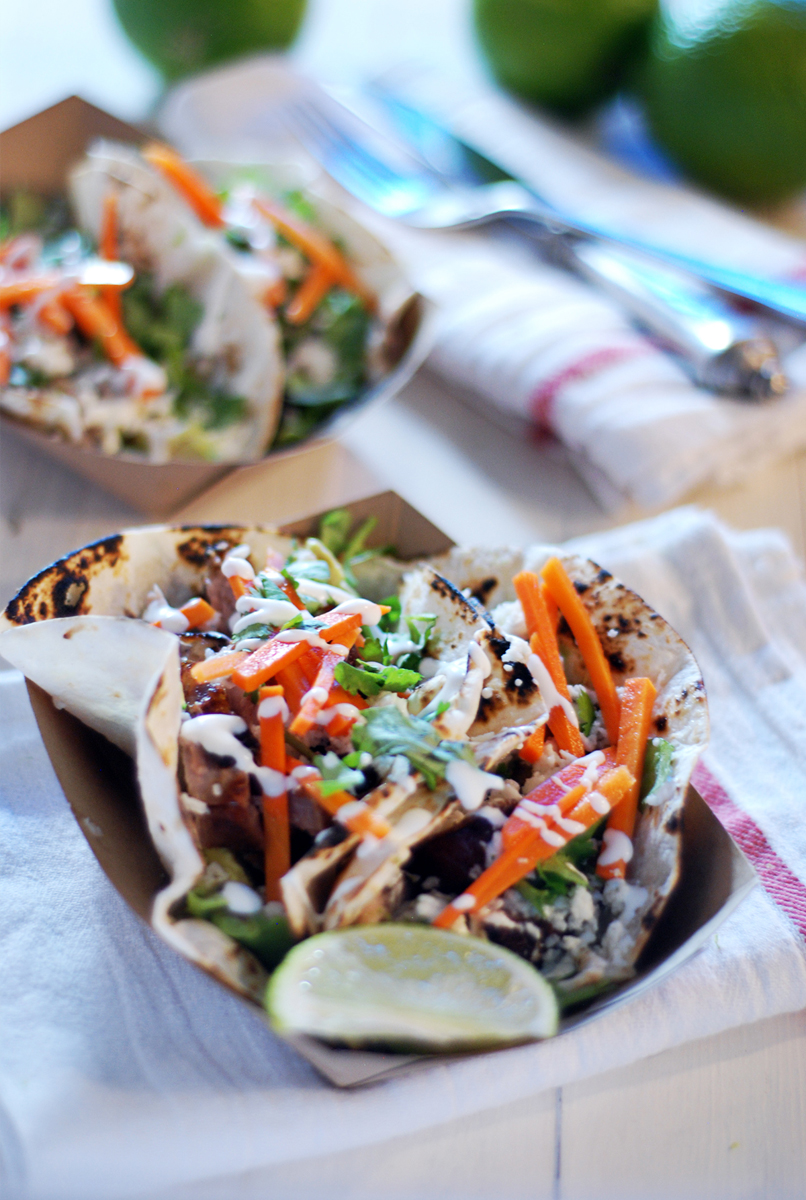 This post may contain affiliate links. Please click here to read my full disclosure policy.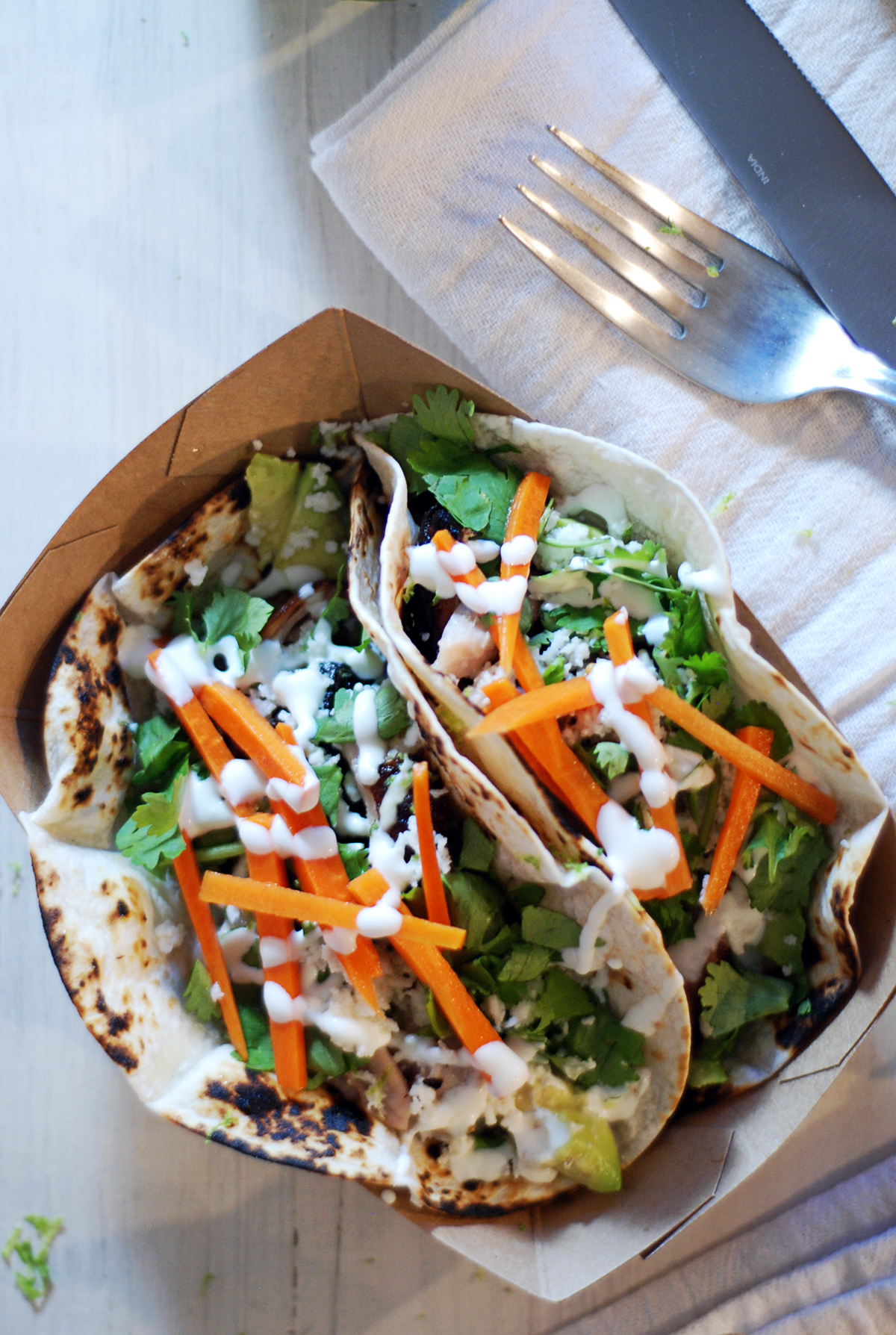 Tacos are pretty much my favorite food ever. For example, when it comes to that whole "what's the one food you couldn't live without?" question, it's pretty much between tacos and chocolate. Chocolate tacos? Hmm…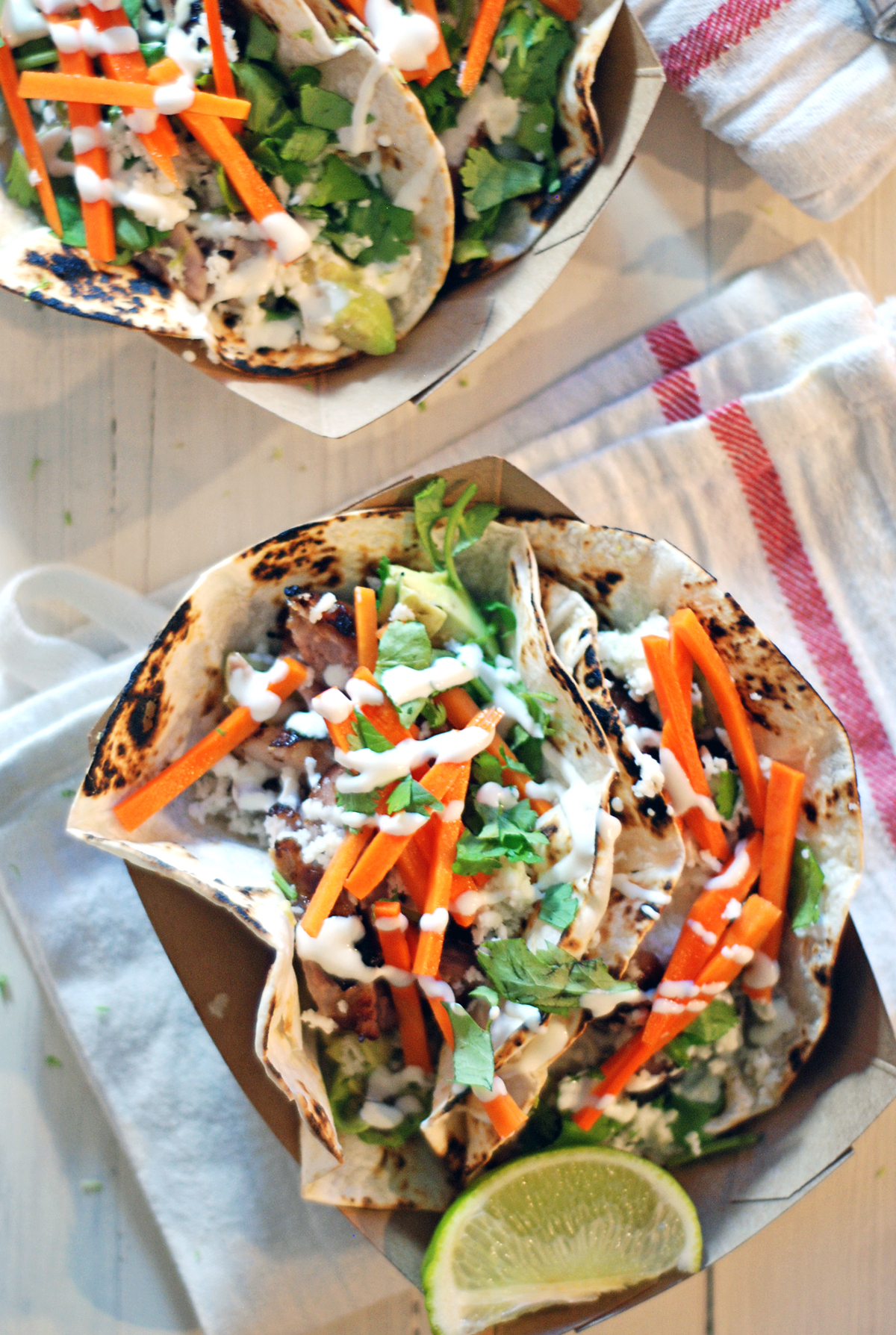 These tacos. THESE tacos! We once again whipped out our Anova sous vide machine, this time for use with a beautiful piece of pork belly from our local Asian market. I've discovered a new Asian mart nearby that just opened last year. I absolutely love it for so many reasons, but the two most important are 1) I can find all types of meat there that aren't always available at normal grocery stores, and 2) their selection of frozen dumplings is out of this world. For serious: if you want pre-made frozen dumplings that are actually super tasty, find a local Asian mart and check out the freezer section. I'm so hooked!
Related: Perfect Grilled Steaks with Cherry Tomato Salad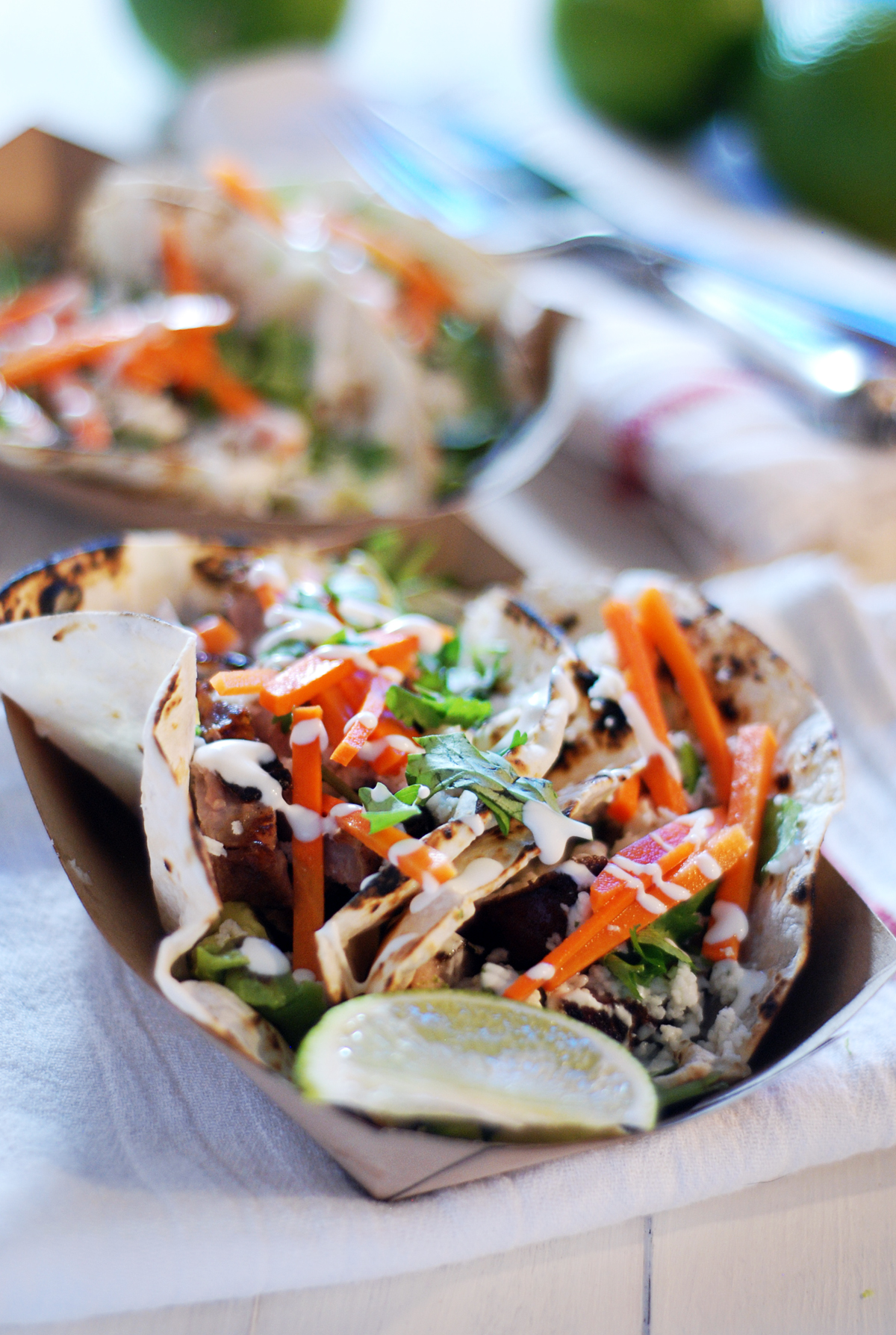 To pair with these crispy pork belly tacos, I made quick pickled carrots (seriously quick pickling is the bomb dot com, you guys) and homemade crema. They are also topped with lots of fresh cilantro, of course! These tacos are definitely going to be up on the weeknight meal menu multiple times this summer… I can't get enough of them!
Now it's your turn? What is your "can't live without it" food choice? Share with me by commenting below!