I absolutely love a good hors d'oeuvres – and these crispy chickpea crostini with yogurt spread really hit the spot!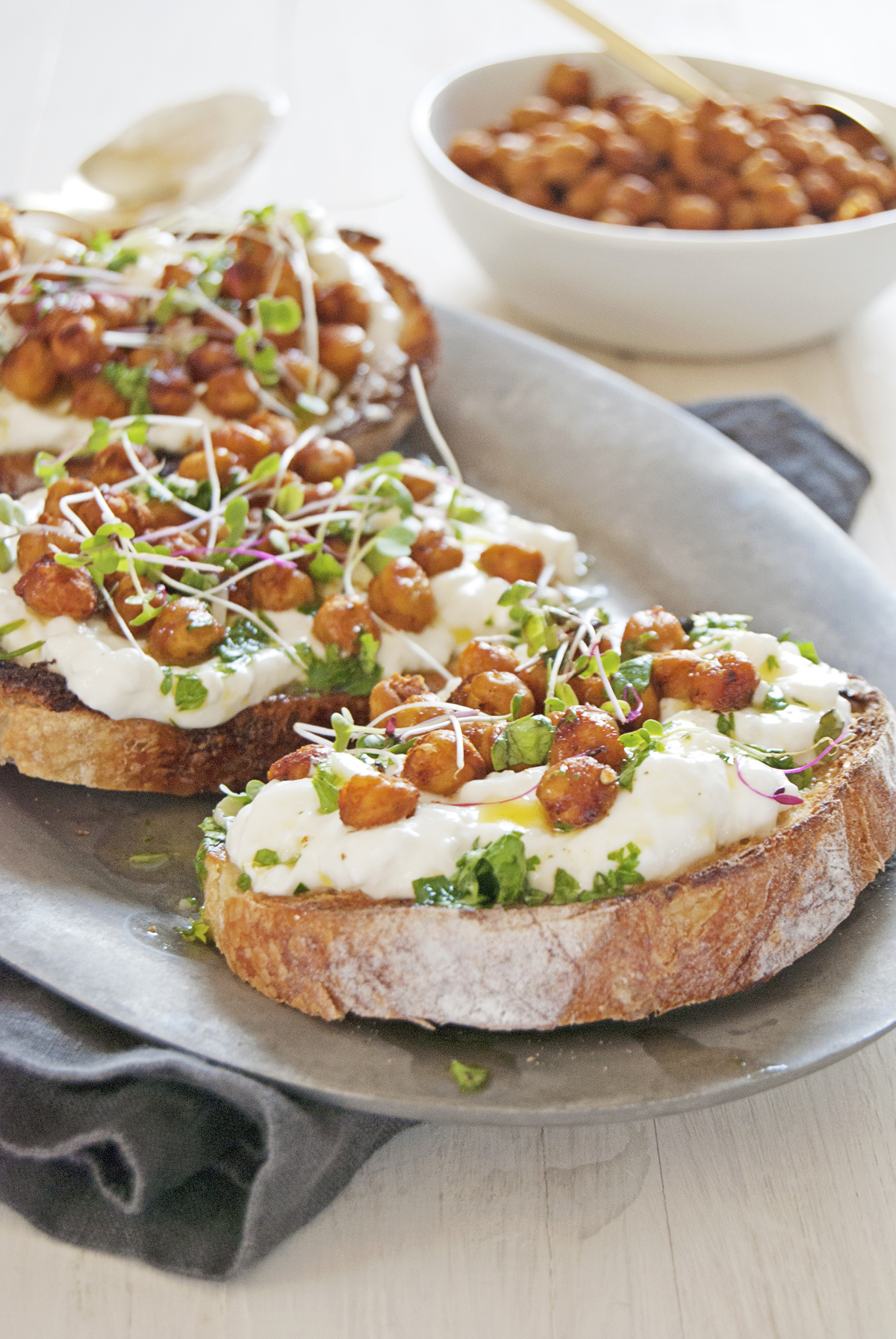 This post may contain affiliate links. Please click here to read my full disclosure policy.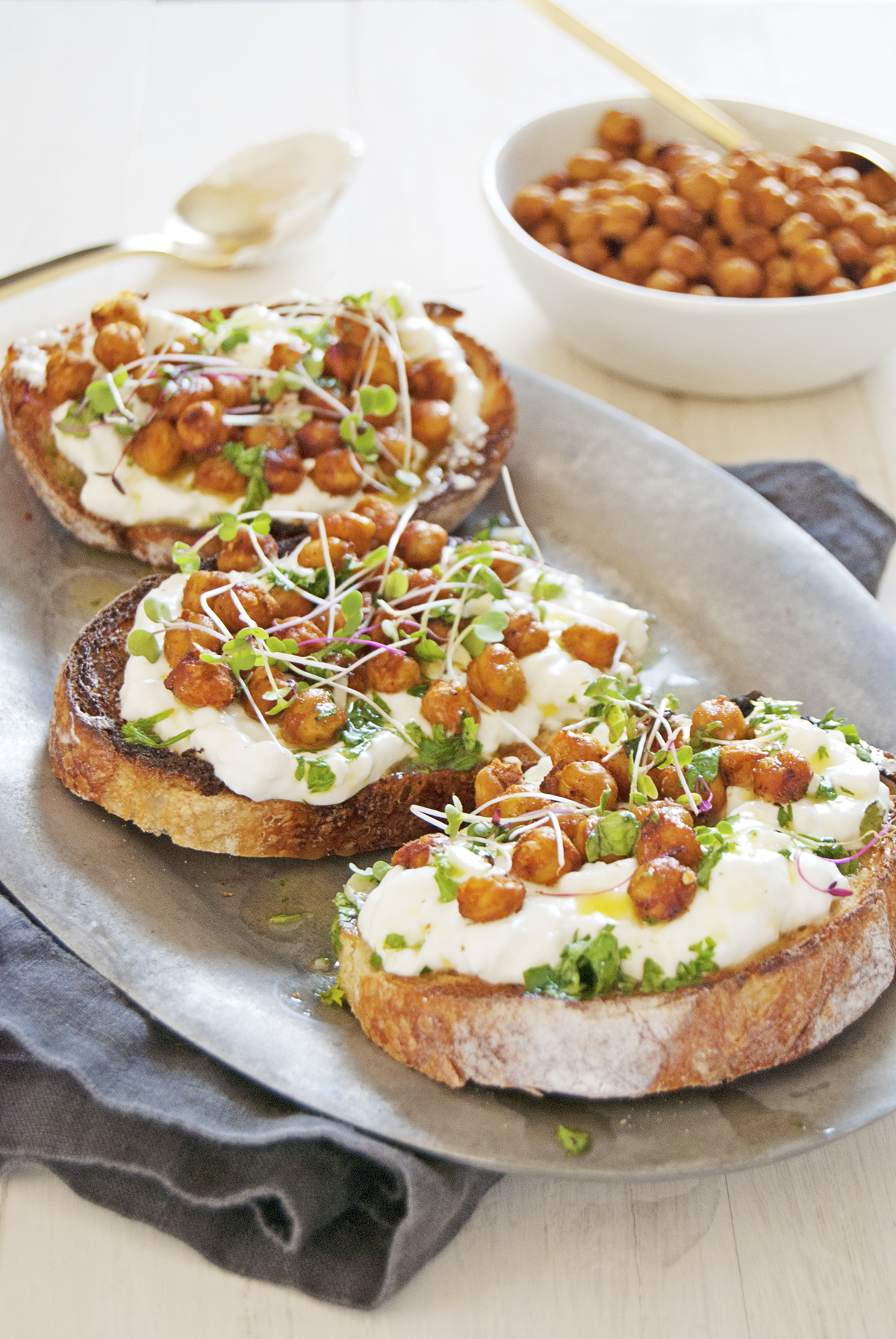 The inspiration for this recipe happened over two years ago! My now husband and I got engaged in June of 2014 on a trip to Walt Disney World. Right there in front of Mickey Mouse, he got down on one knee and popped the question – and I was so happy and excited that I actually forgot to say "yes" at the time! When we got back to Michigan, we had dinner with both of our parents to celebrate at a local restaurant that we love: Cork Wine Pub.
I absolutely love this restaurant: they have some unique takes on classic recipes and always excel at innovating. They change their menu seasonally so it's unfortunate when something super-tasty is gone from the menu, but I'm okay with it because it's always replaced by something equally tasty and seasonally appropriate. At our engagement celebratory meal we started with a bowl full of spicy, crispy chickpeas that were literally devoured within minutes. I thought to myself – I could totally make these at home!
Related: Mushroom Duxelle Crostini with Goat Cheese and Balsamic Reduction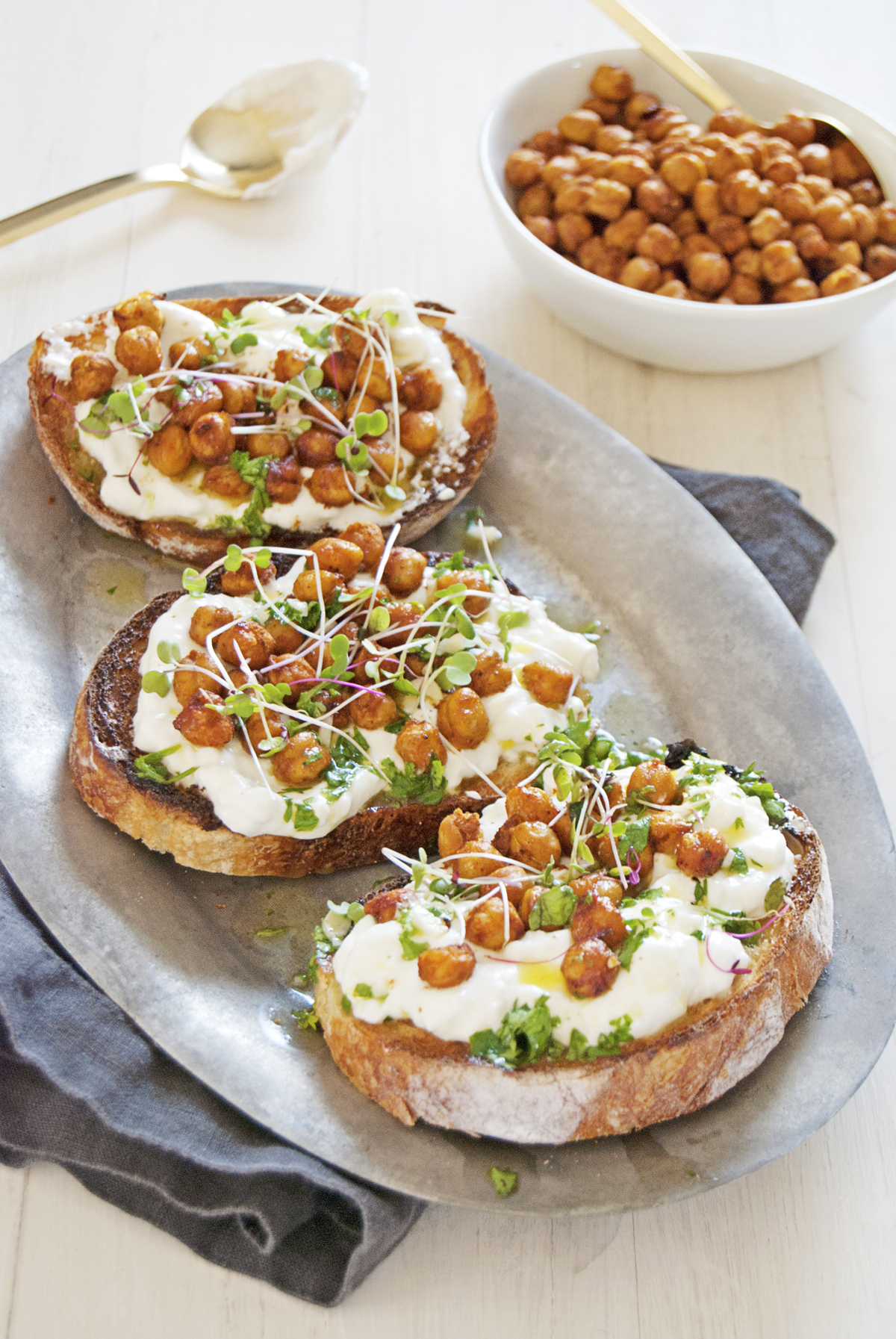 And so the idea for recreating those tasty morsels of goodness at home went into my stuffed "recipe idea journal," and sat there and evolved for these past two years, ultimately ending up with the crostini recipe that I'm sharing with y'all today! I coated the chickpeas in a lovely spice mixture of paprika, cayenne, salt and pepper before oven-roasting them. Those roasted crispy chickpeas were amazing, but I thought: these could be even better paired with a cool and creamy Greek yogurt spread and a fresh lemony vinaigrette over crispy toasts. Because everything is better in crostini form!
Related: Prosciutto Crostini with Burrata and Lemon Honey Drizzle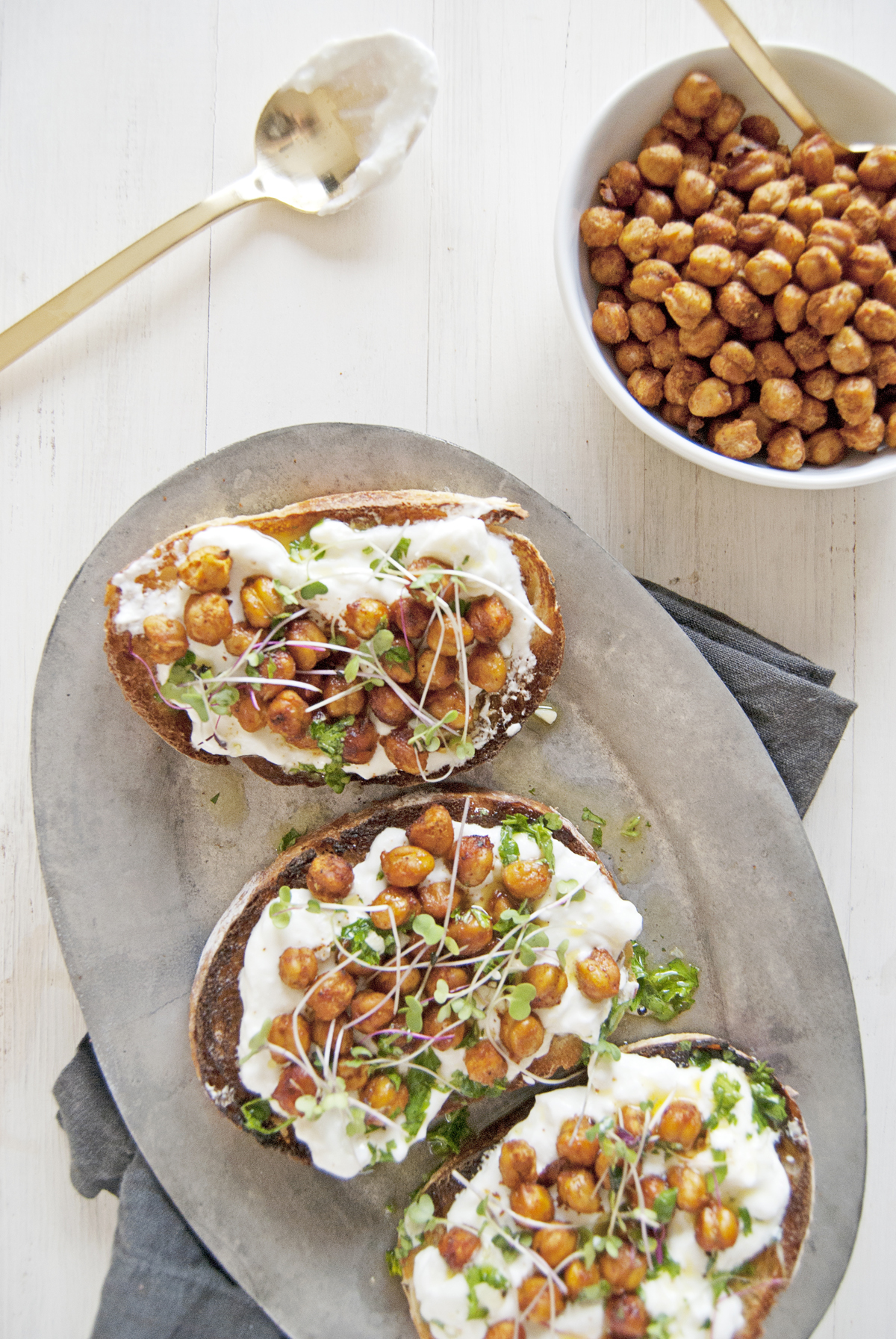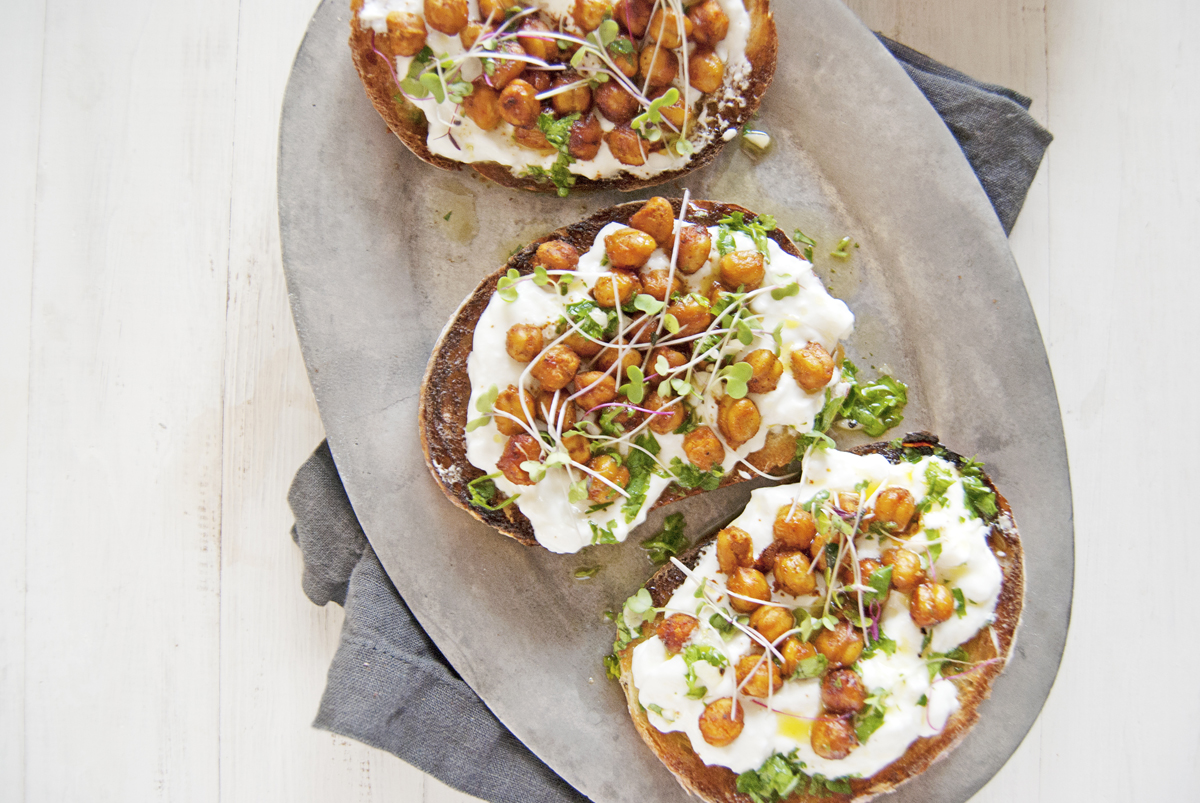 Now it's your turn: what are your favorite toppings for crostini? Everyone has their faves – so share yours with me below!