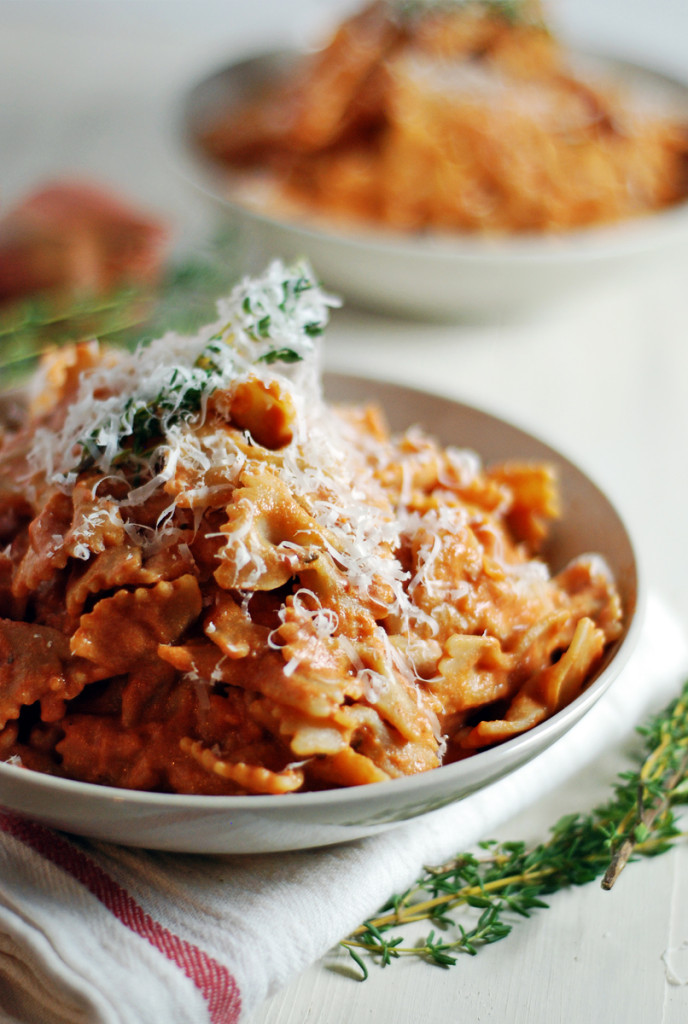 You guys: I've found it. Finally. This farfalle with creamy ricotta tomato sauce is exactly what I've been looking for since February 8, 2012.
This post may contain affiliate links. Please click here to read my full disclosure policy.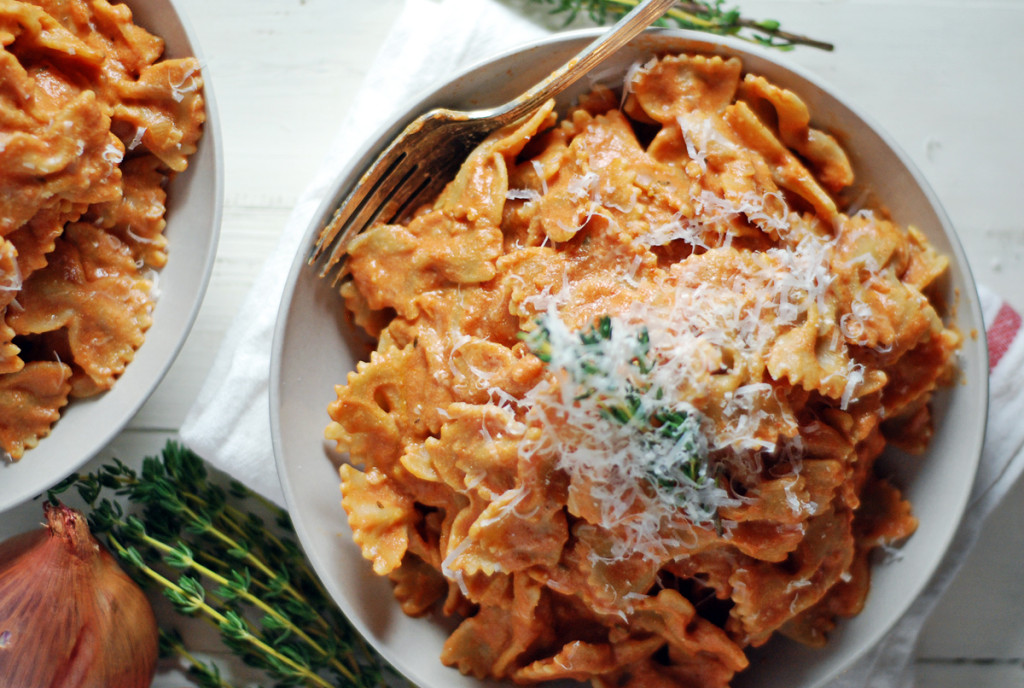 Why, do you ask, have I been looking for a delicious pasta recipe since then? Well because that is the date when I met my soon-to-be husband! And ever since that fateful day, I've been scouring the web and every cookbook I can find for a pasta recipe that he likes. Because the sad truth is, he doesn't love pasta.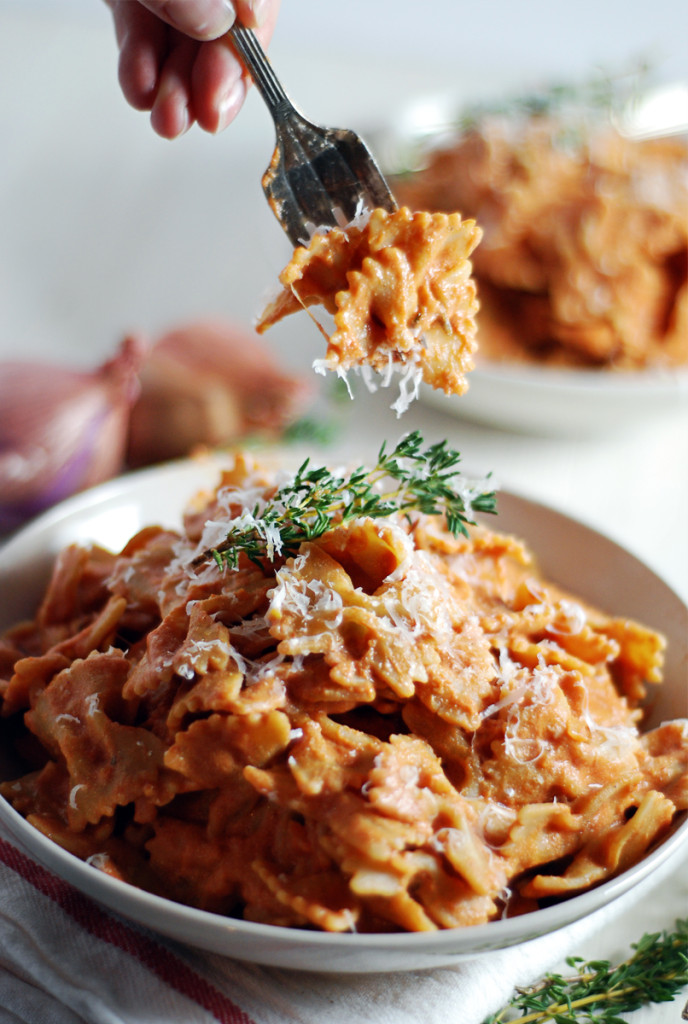 Then again, few people love pasta like I do. I mean, I really. Really. Love it. And so when I plopped down this big bowl of deliciously hearty farfalle with creamy tomato ricotta sauce and he finished the whole bowl and announced that he liked it, I was crazy happy.
And then when he took a whole Tupperware-full of it to work the next day for lunch and texted me around 1 o'clock about how good it was, I was REALLY happy!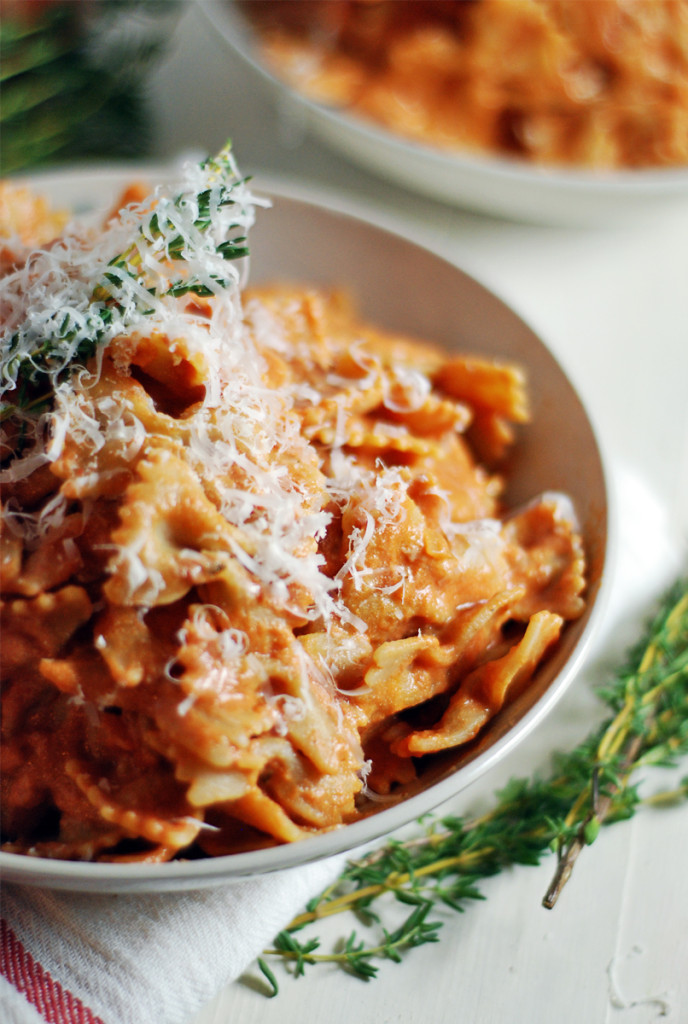 So there you have it, folks. Husband-to-be-approved whole grain farfalle (what?! I know. Healthy.) with creamy tomato sauce. I don't even recall what my inspiration for this recipe was, because frankly when the idea of using ricotta as the "creamy" component in a creamy tomato sauce popped into my head, every other thought was kicked out. This stuff is so good! If you are one of those "I have to have meat in every meal I make" (which I totally am), this would be so incredible with some sautéed or grilled chicken breast sliced on top!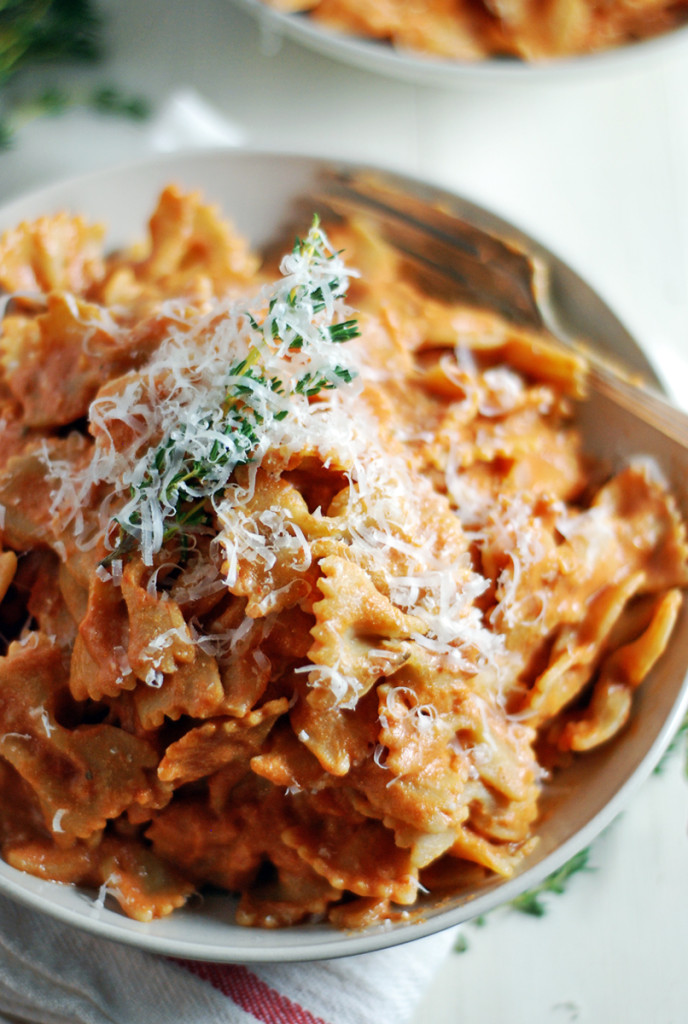 Don't miss any other delicious "husband-approved" pasta recipes! Join the email list here:
[optin-cat id="1965″]