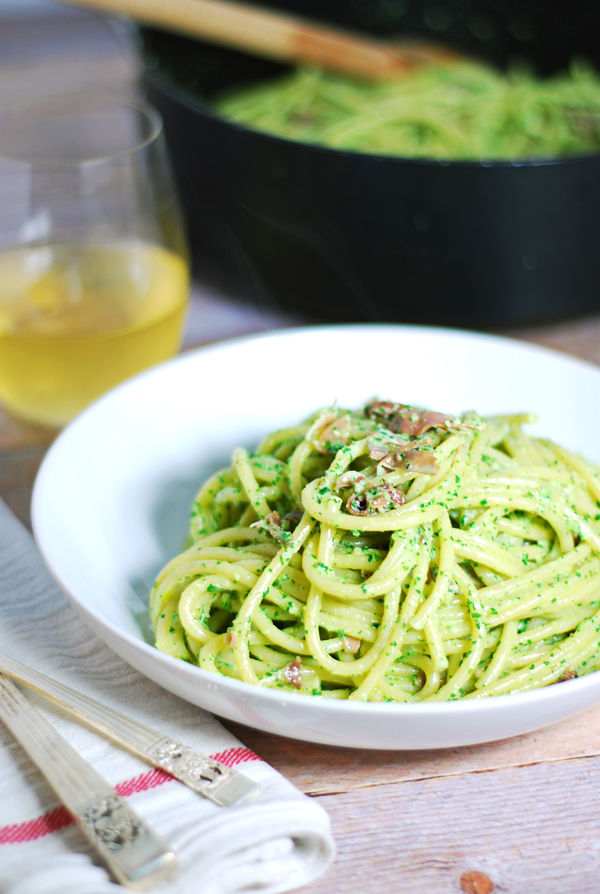 Looking for a new take on pesto? Here it is: fresh kale pesto with creamy ricotta cheese over hearty bucatini noodles. The best part is the finishing touch: crispy prosciutto bits!
This post may contain affiliate links. Please click here to read my full disclosure policy.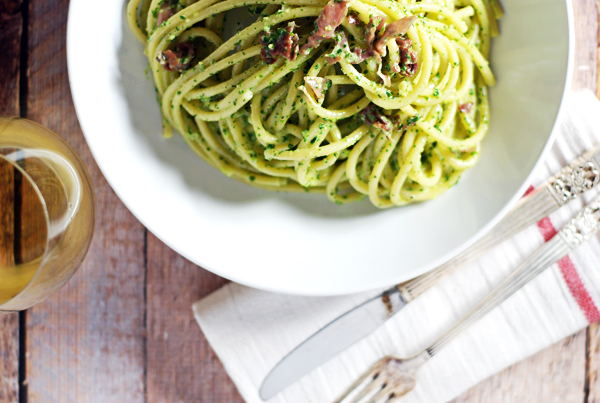 Having a real life salary is kind of dangerous. Especially for someone whose been a student for the past 22 years. Especially for someone who wanders around the grocery store, perusing the international food aisle and drooling over all of the exotic fruits she has yet to try from the produce section. And especially for someone who walks down the pasta aisle and instinctively wants to grab one of everything "just to try it." This girl is me! So when I finally visited our local Holiday Market and saw the insanely extensive pasta section, a little big part of me was in heaven.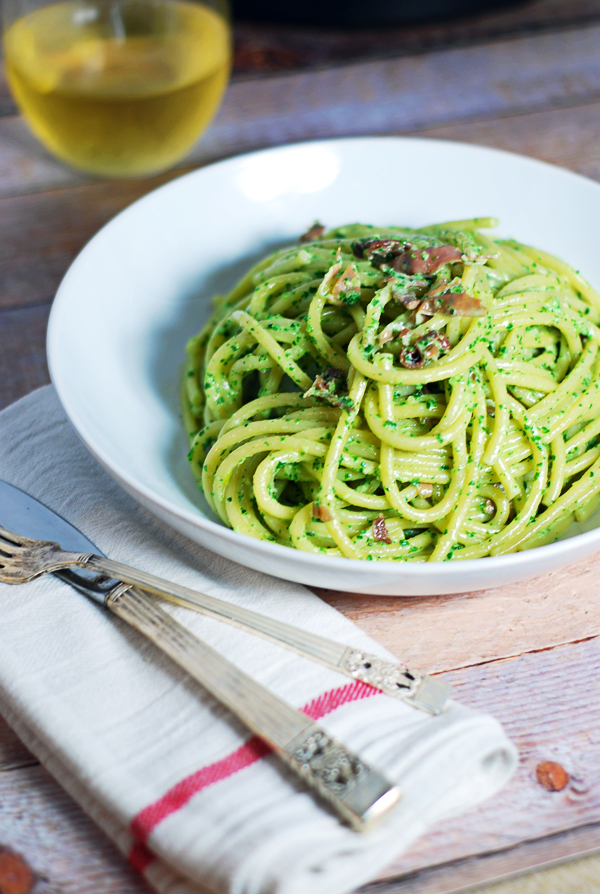 They had such a plethora of choices for noodles that it was almost overwhelming. I somehow beat back my initial urge to just start grabbing one of everything, and settled on a beautiful spinach tagliatelle – which we had for dinner a couple of weeks ago – and also a gorgeous bucatini.
I have been wanting to cook bucatini at home for a while but could never find it at my usual large chain grocery store haunts. This small, locally owned grocery chain had every type of pasta that you could imagine, though. Which for anyone who knows how much I love pasta… is pretty dangerous.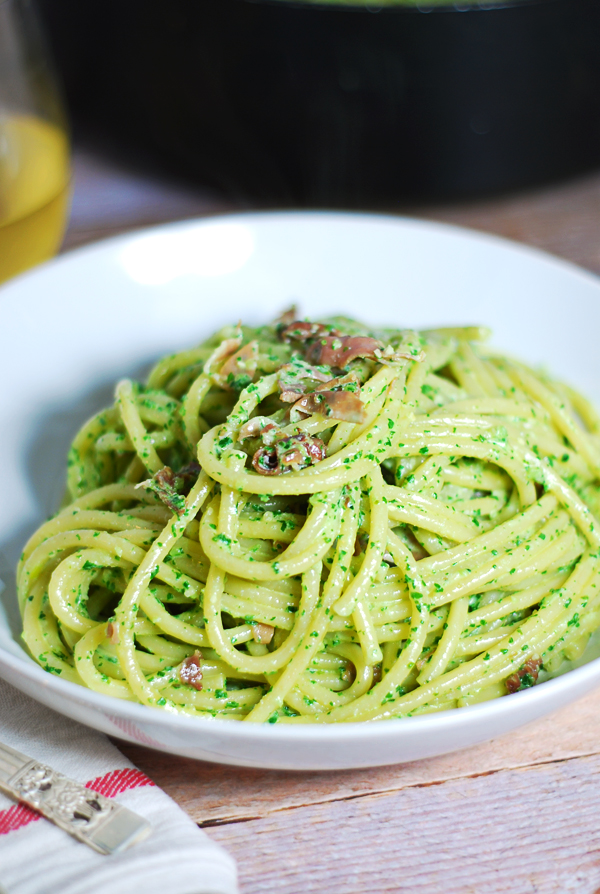 Bucatini noodles are the ideal vessel for pesto, and this fresh kale pesto is no exception. These noodles are the perfect shape for slurping up into your mouth! I absolutely love this pesto too. It's the first time I chose to put ricotta into my pesto sauce, and it makes it incredibly creamy and refreshing. The pasta is finished off with some crispy prosciutto pieces for a bit of salty goodness with each bite!
Now it's your turn: What is your favorite noodle type? Let me know by commenting below so I can have some new types of pasta to try in my upcoming recipes!