What was your favorite cereal growing up? For me, it was always changing. I'd be hooked on Lucky Charms for three months straight before deciding all I could eat was Cheerios with fresh sliced strawberries. One of the cereals in my regular rotation was Cinnamon Toast Crunch, which I recently re-discovered that I absolutely love. Healthy? Eh, maybe not. Delicious cinnamon flavor swirling around in my bowl of milk? Yes please! I decided to take these sweet little morsels up a notch by featuring them in my Cinnamon Toast Ice Cream today!
This post may contain affiliate links. Please click here to read my full disclosure policy.
I loved Cinnamon Toast Crunch not just because of the crunchiness of the cereal, but because at the end of the bowl I got to slurp up all that delicious cinnamon-y milk goodness! Realistically, that is my favorite part. And so I naturally thought, "wouldn't this make a great ice cream?"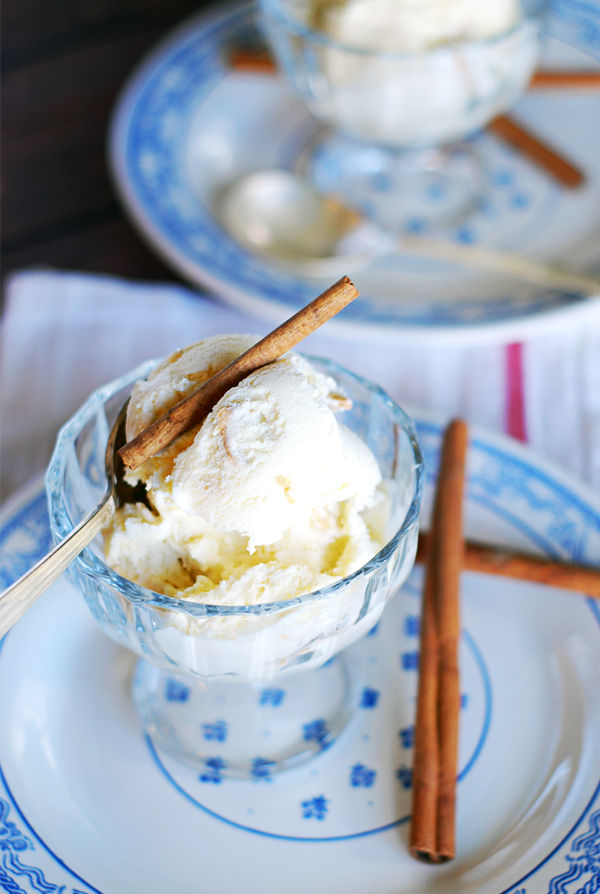 Seriously this ice cream is amazing. The base is super creamy and is flavored with cinnamon stick. After the ice cream has reached the consistency of soft serve ice cream in the ice cream mixer, I add in slightly crushed Cinnamon Toast Crunch cereal pieces for some texture. (To be totally honest, I also topped the ice cream with some cereal when I ate it too!)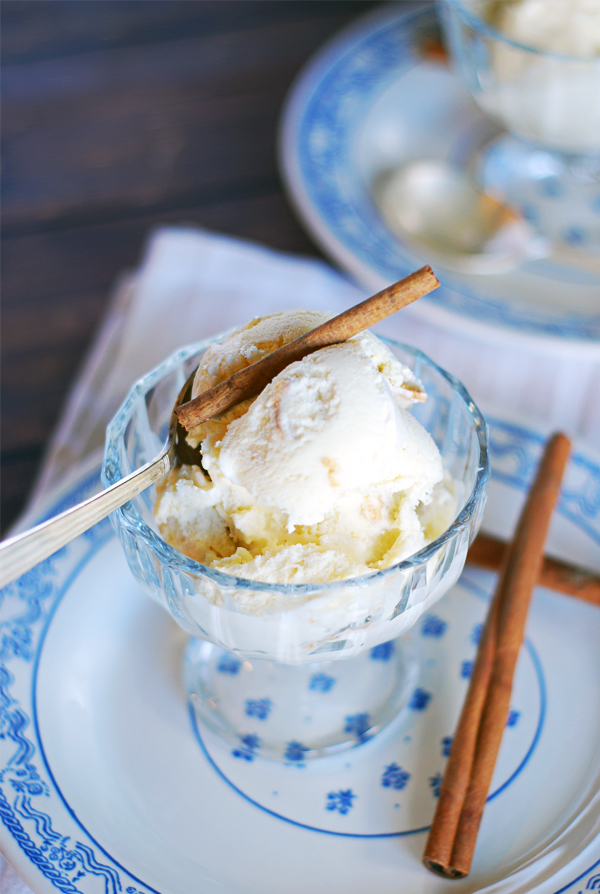 Of course Lucky Charms was also a favorite of mine… maybe that will have to be up next! 🙂 Now it's your turn: What was your favorite cereal growing up? Share with me by commenting below!