A tasty chorizo and butternut squash frittata is just what's needed on this dreary cold winter day!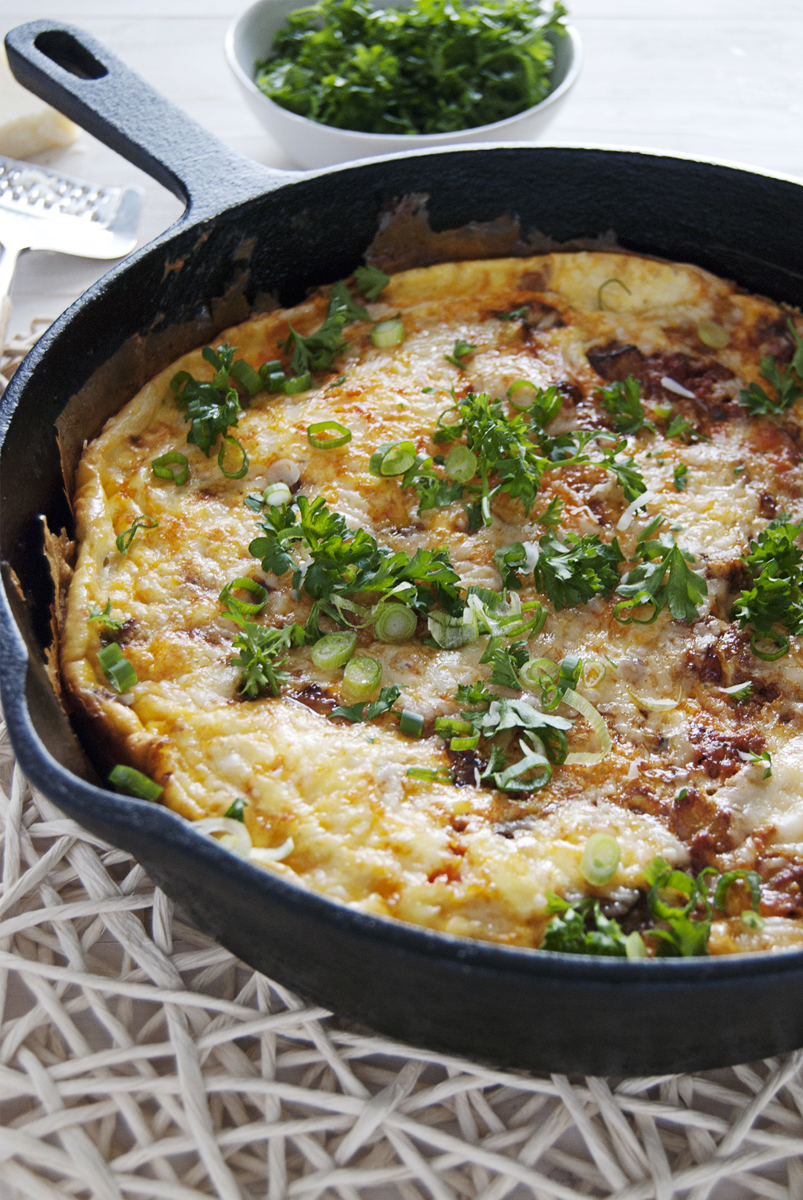 This post may contain affiliate links. Please click here to read my full disclosure policy.
I've been thinking a lot about reflection. This time of the year can be so busy, with holiday parties and friends and family to catch up with, with cooking and baking, gift buying and gift giving. The logistics of it all sometimes leaves little time to appreciate all that we have to be thankful for. And so this year I find myself specifically looking for ways to reflect on all that we have accomplished this year and all that we have to look forward to: our goals and hopes for the future.
And as coincidence would have it, I was listening recently listing to a podcast that has become a new regular in my iTunes rotation: Radical Personal Finance by Joshua Sheats. A few weeks ago he posted an episode about how important it is to look at what you have accomplished financially in the last calendar year and where you hope to be one calendar year from now, and he advocates writing down your specific financial goals in a journal. I really enjoyed, however, that he took this one step further by stating that we should all be looking not just at our financial position, but also taking an emotional inventory: how are things going in our lives? How is our marriage? How are our friendships? Are we where we want to be in our careers?
And it is isn't about judging whether your year was successful or whether it was a failure. It isn't about the fact that you may not be where you wanted to be. It's about appreciating everything that has happened this year – the good and the bad – and then saying "this is where I hope to be with my career, my finances, my family, my life – in one year." It's a good podcast (episode 400), I recommend you listen to it and start writing out your own goals!
For myself, I will share one of my goals for 2017: I plan to have published my own cookbook by this time next year. Specifically, I am hoping to have it out by early November 2017, so stay tuned!
What are your 2017 goals? Share at least one with me in the comments below!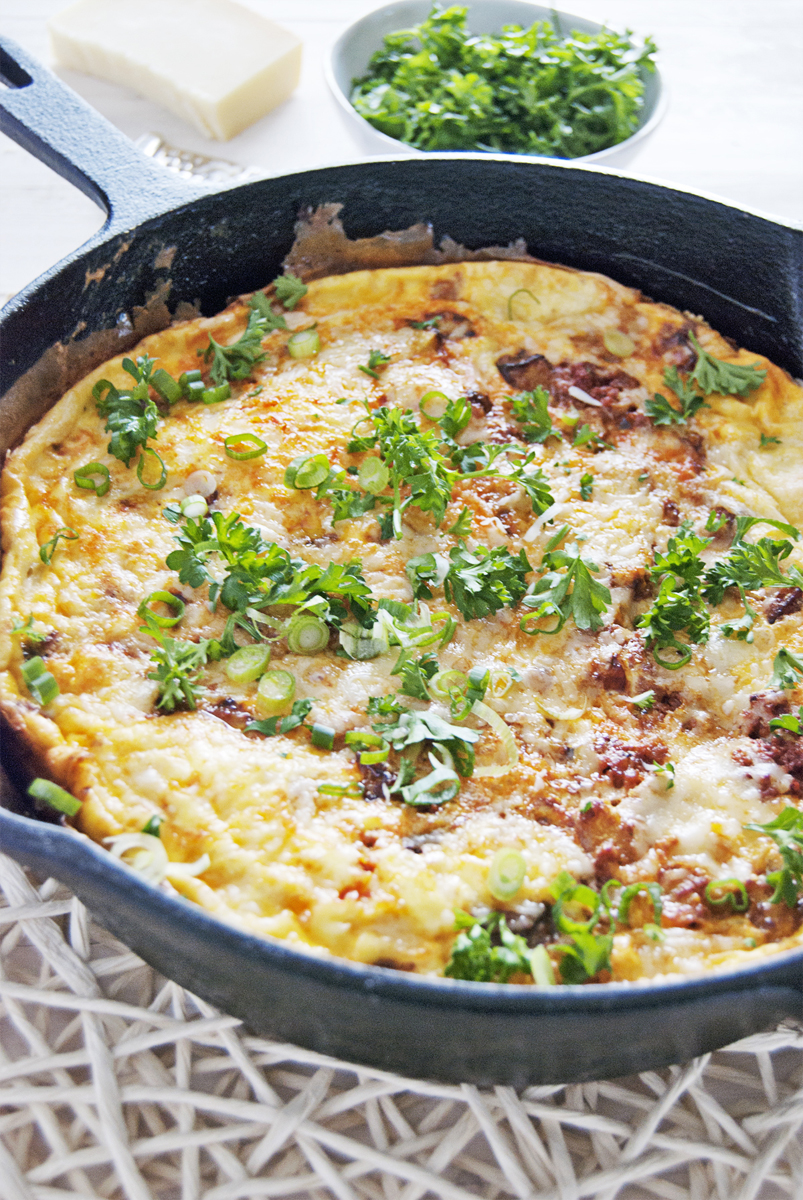 When it comes to food goals, I think I've already made it with this frittata. Let me tell you about this frittata! First of all, chorizo. #EndOfPost.
But really, chorizo. And butternut squash. It's a winning combination, and then you throw in some gruyere cheese and it's like hello, mind blown. I could probably eat this every day straight for a month! The heavy cream helps give a richness to the eggs and makes them super-fluffy when they bake up in the oven. Some freshness is provided by minced parsley and green onions on top. This would also be great with a dollop of sour cream or some crema!
Related: Garlic Fried Eggs with Kale Pesto, Toast Points, and Bacon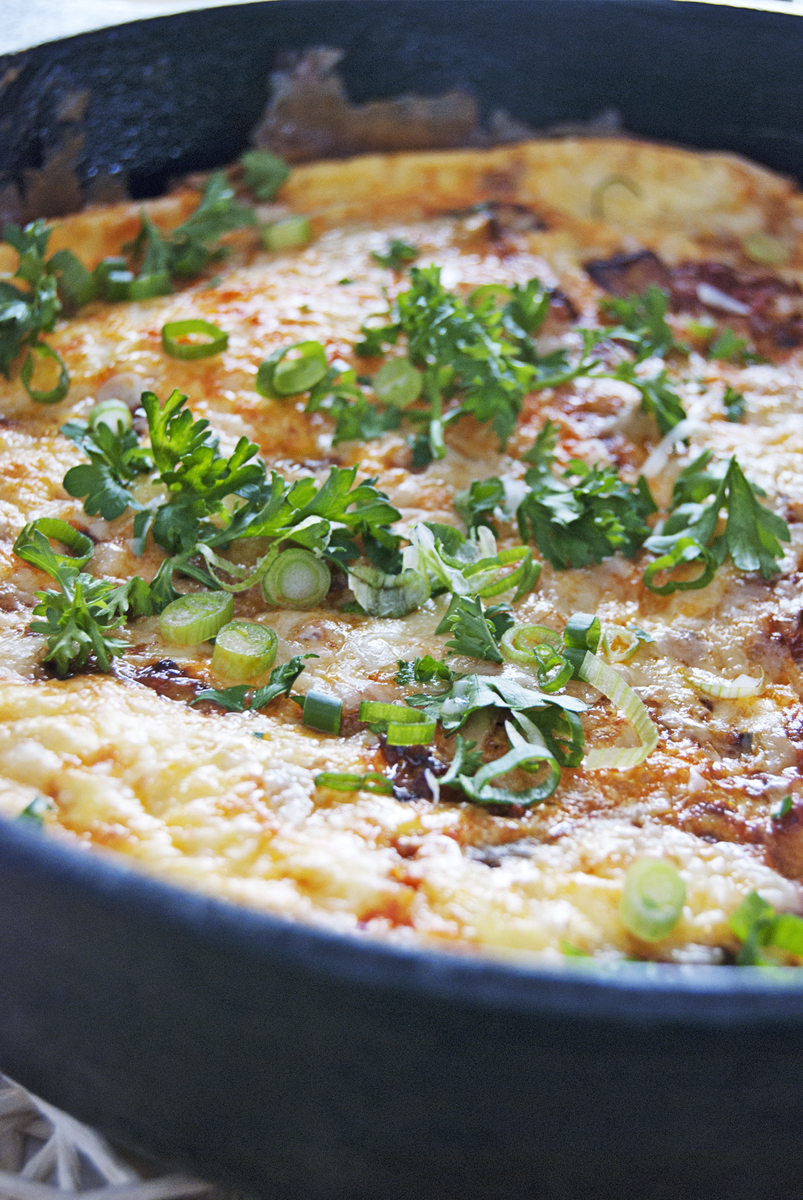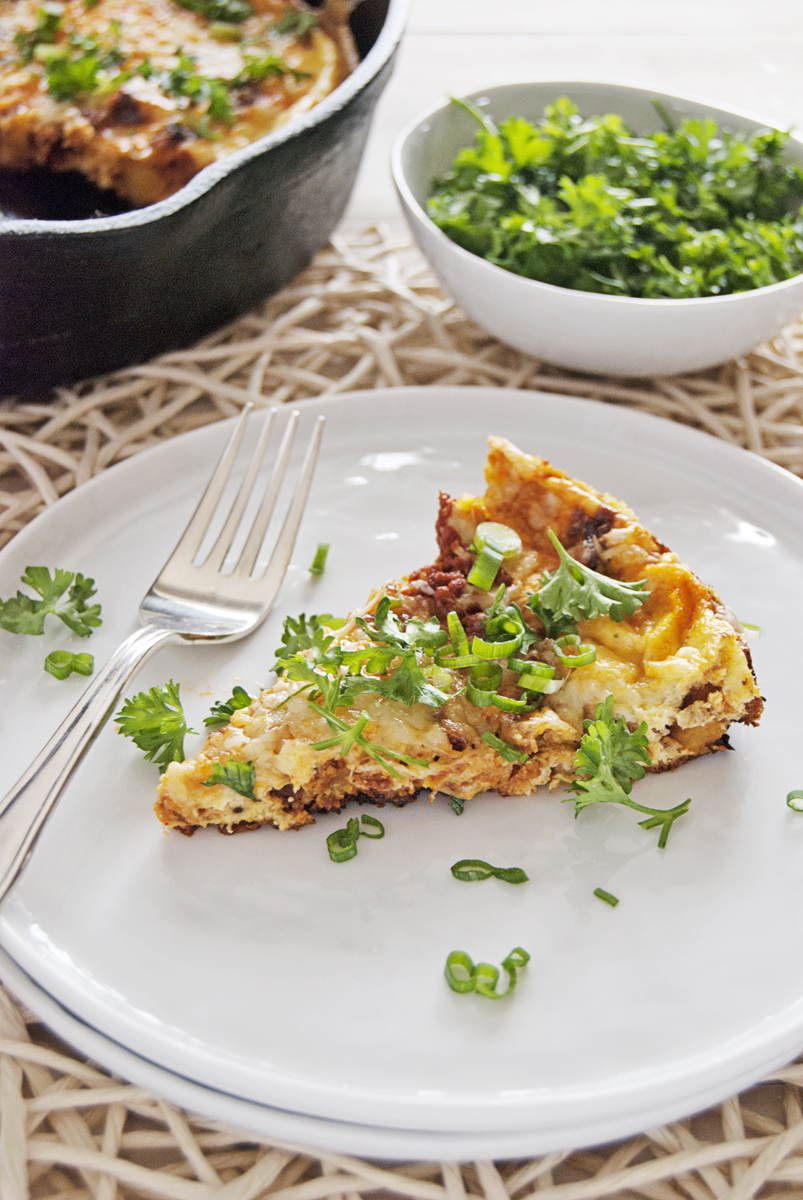 Now it's your turn: share with me your 2017 goals below! I would love for us to all help to inspire one another to reach for our hopes and wishes for 2017 with hard work and determination!