Easy breakfast is the name of the game today, and I'm sharing my recipe for these delicious breakfast bagel paninis!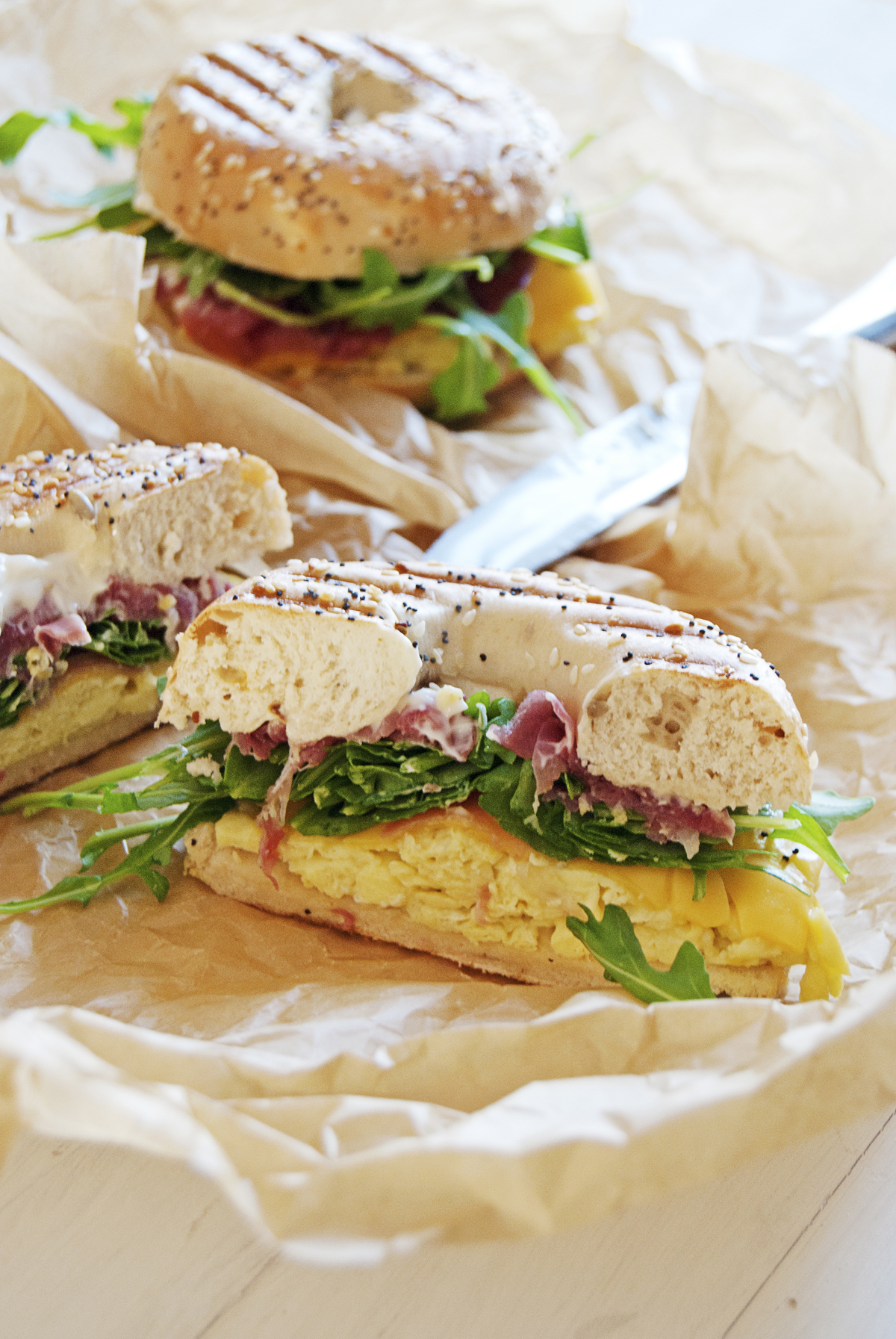 This post may contain affiliate links. Please click here to read my full disclosure policy.
I kind of have an obsession with breakfast sandwiches. I think maybe it's the addition of those delicious carbs perhaps, but there is something about wrapping up eggs and an assortment of other tasty breakfast products in a wrap, English muffin, or between two slices of tasty bread that I can't seem to get enough of!
Breakfast sandwiches have a lot of advantages: they are easy to make ahead at the beginning of the week, which is perfect for busy households (or our non-busy household where I just literally want every extra second of sleep in the morning that I can squeeze out before the alarm goes off!). They also have that "grab-on-the-go" status that is super appealing!
Related: Make Ahead Breakfast Sandwiches
Today's recipe features tasty everything bagels. I just love that mixture of sesame and poppy seeds! I stuffed these bagels full of scrambled eggs with cheese, prosciutto, mayonnaise and arugula and stuck them in the panini press for a crispy, warm finish.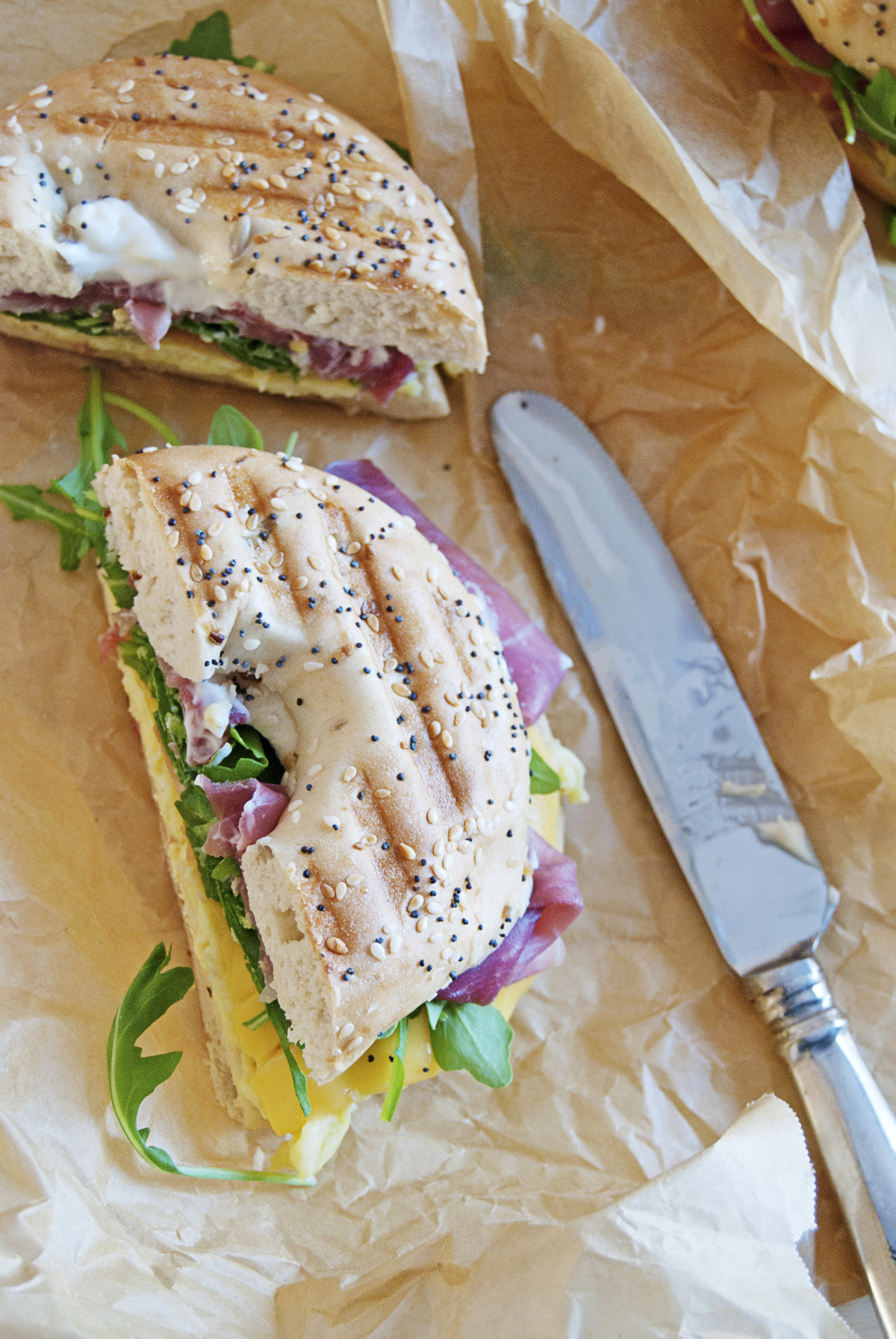 Now it's your turn: what is your favorite type of breakfast sandwich? Share with me your favorite recipes by commenting below!