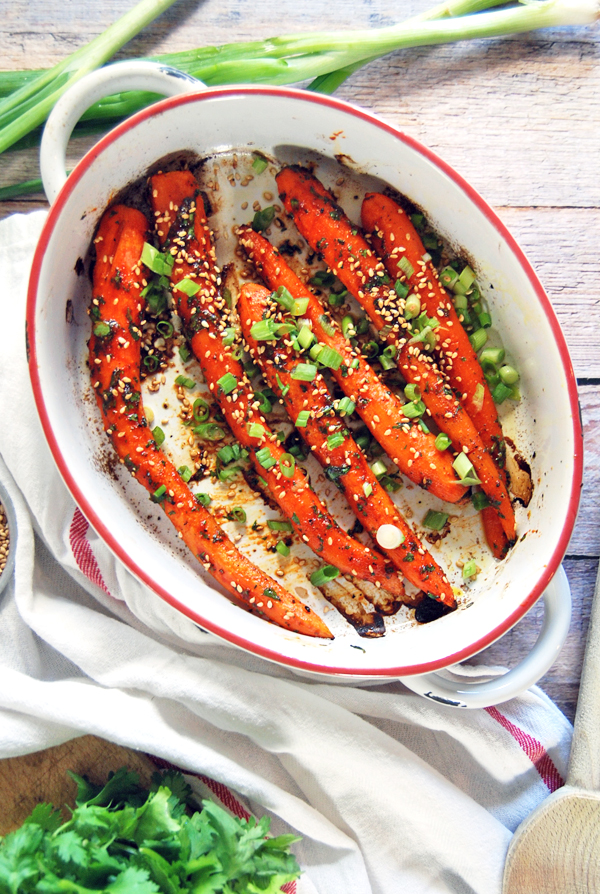 They say the way to a man's heart is through his stomach. In the case of my fiancé, the way to his heart is definitely through putting carrots into his belly. I doubt he has ever met a carrot recipe he didn't like. Even when I was testing out different methods for making this particular roasted carrot recipe, he still ate all of the carrots that didn't turn out so great!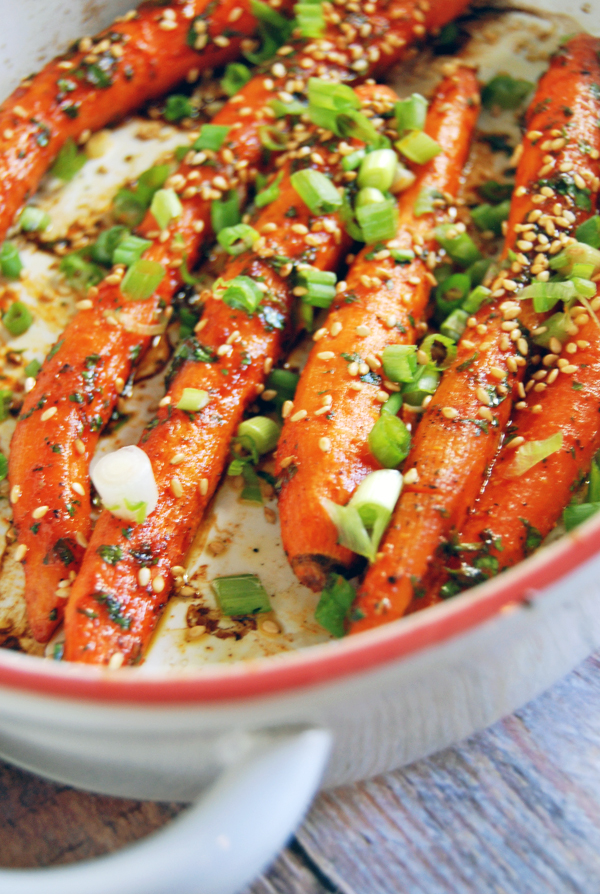 I love these carrots because they combine all the delicious Asian flavors I love with the incredible tenderness that is oven roasted carrots. One of my favorite Asian flavor discoveries has been gochujang. This pungent red chili pepper paste brings a wonderfully complex heat to a dish, without being too intensely spicy.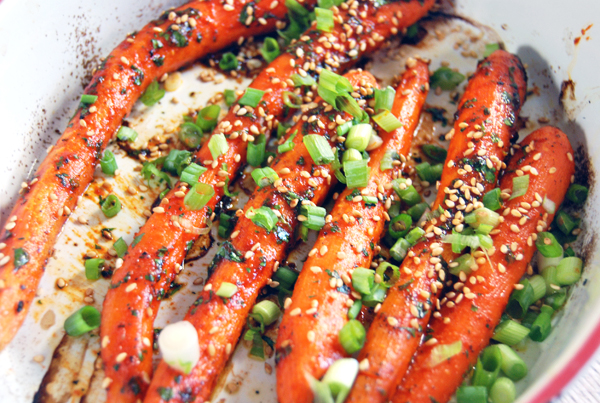 Did you make this recipe? Let me know what you thought by commenting below or tagging #thecharmingdetroiter!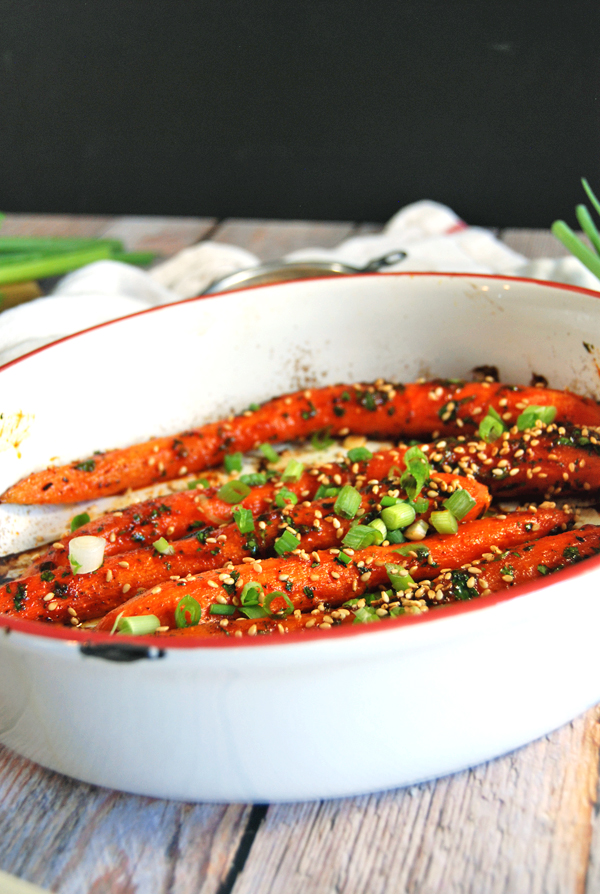 Don't miss a single delicious Asian recipe, OR side dish recipe! Join the email list here:
[optin-cat id="1965″]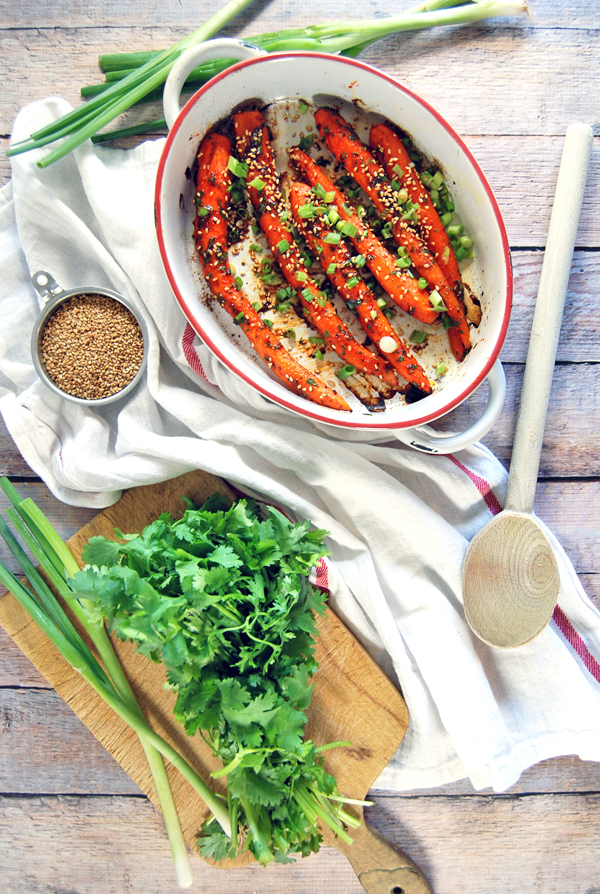 Looking for more tasty side dishes? Look no further: