This apricot blood orange vodka martini are so sophisticated, gorgeous, and tasty that you will definitely be coming back for seconds!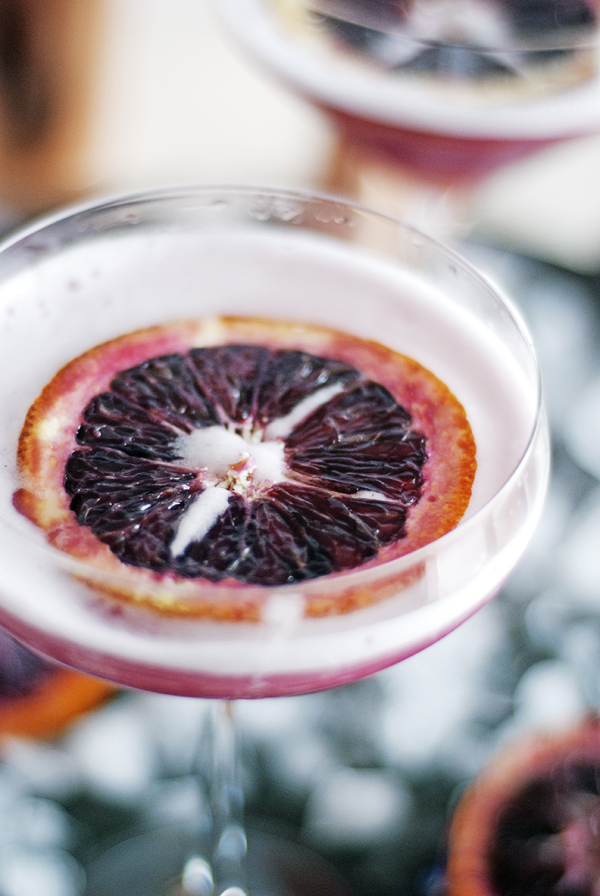 This post may contain affiliate links. Please click here to read my full disclosure policy.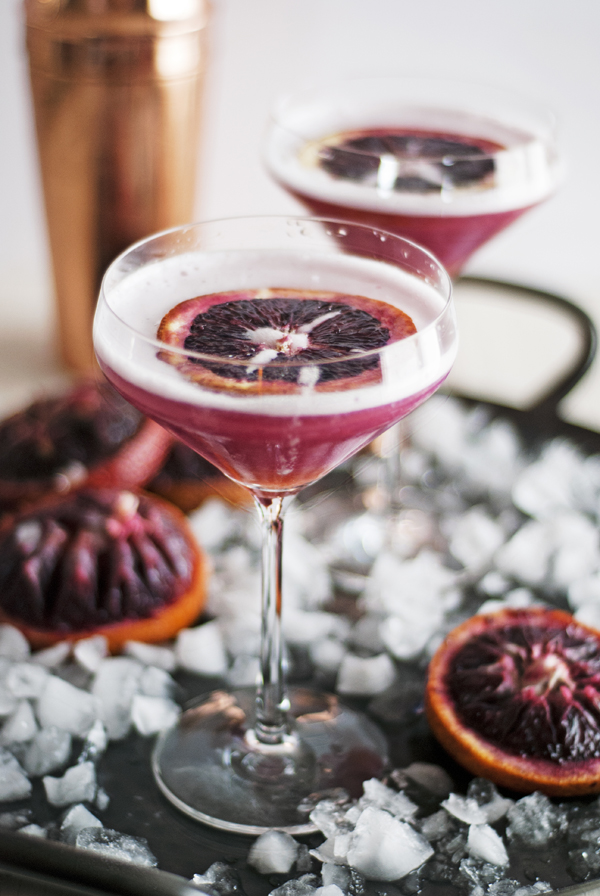 Over the weekend, my husband and headed up north for a beautiful affair: our friends wedding! I don't know what it is, but ever since the husband and I got hitched, I've been so much more emotional at weddings, especially during the vow exchange (of course!). After going through the process of working with our pastor to learn more about each other, as well as our premarital sessions and eventually the ceremony itself, I feel like it is so much more meaningful to me, seeing two people who love each other entering into their own lifelong commitment to one another. And this weekend did not disappointment: a beautifully touching ceremony, a lovely lakeside reception, and a happy couple entering the next stage in their lifelong adventure!
And speaking of adventures, today I'm sharing with you quite an adventurous cocktail! I featured apricot jam in my blood orange vodka martini! I've been kind of obsessed with the idea of adding jams to cocktails ever since I saw this article in Epicurious. I mean, what a great idea to help add a complex layer of sweetness and even acidity to your cocktails! (And to use some of those jams that have been sitting in your fridge for months!)
Related: Rhubarb Vodka Cocktail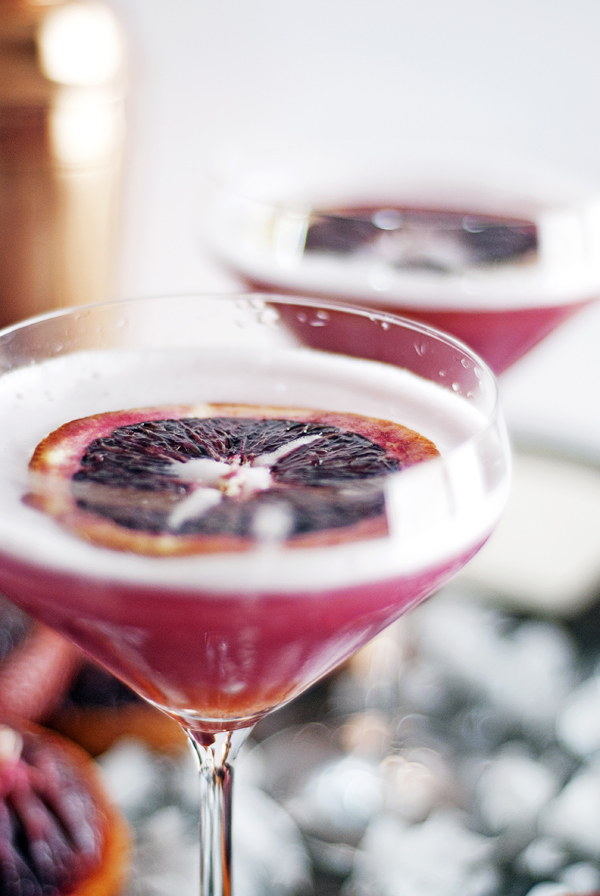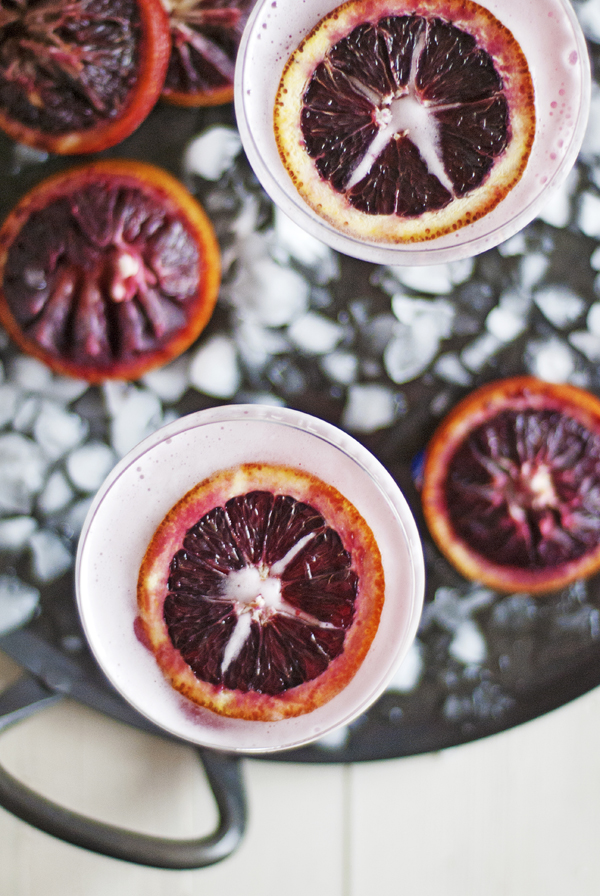 I couldn't not pair the tart locally made apricot jam that I had sitting in the fridge with these beautiful blood oranges that I saw at the market later that week. I mean – first of all, can we talk about this color? I just can't get over it. Maybe all cocktails should be made with blood orange juice because it seriously does not get more beautiful than this! A little bit of acid from some lemon juice, your favorite vodka, some beautiful foam from an egg white, and you've got a tasty TASTY apricot blood orange vodka martini! (These would be so much fun to drink this Friday at an Olympics opening ceremony party!)
Related: The Blushing Bride: A Simple Gin Cocktail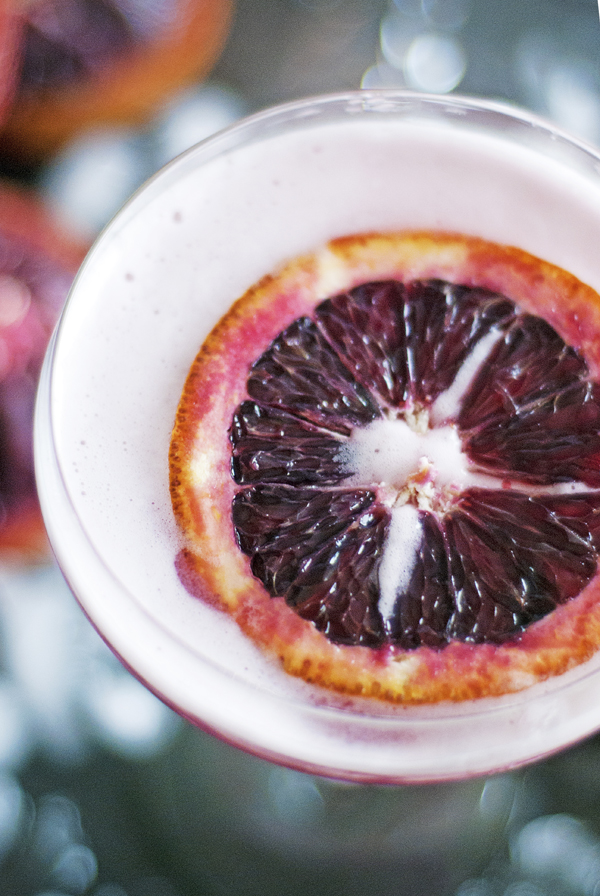 And speaking of the Olympics, who are you rooting for? Let me know by commenting below, and also let me know what you think about adding jams to cocktails!