This pear cocktail is perfect for ringing in the new year, with bourbon, Cointreau, fresh squeezed orange juice, pear juice, and nutmeg.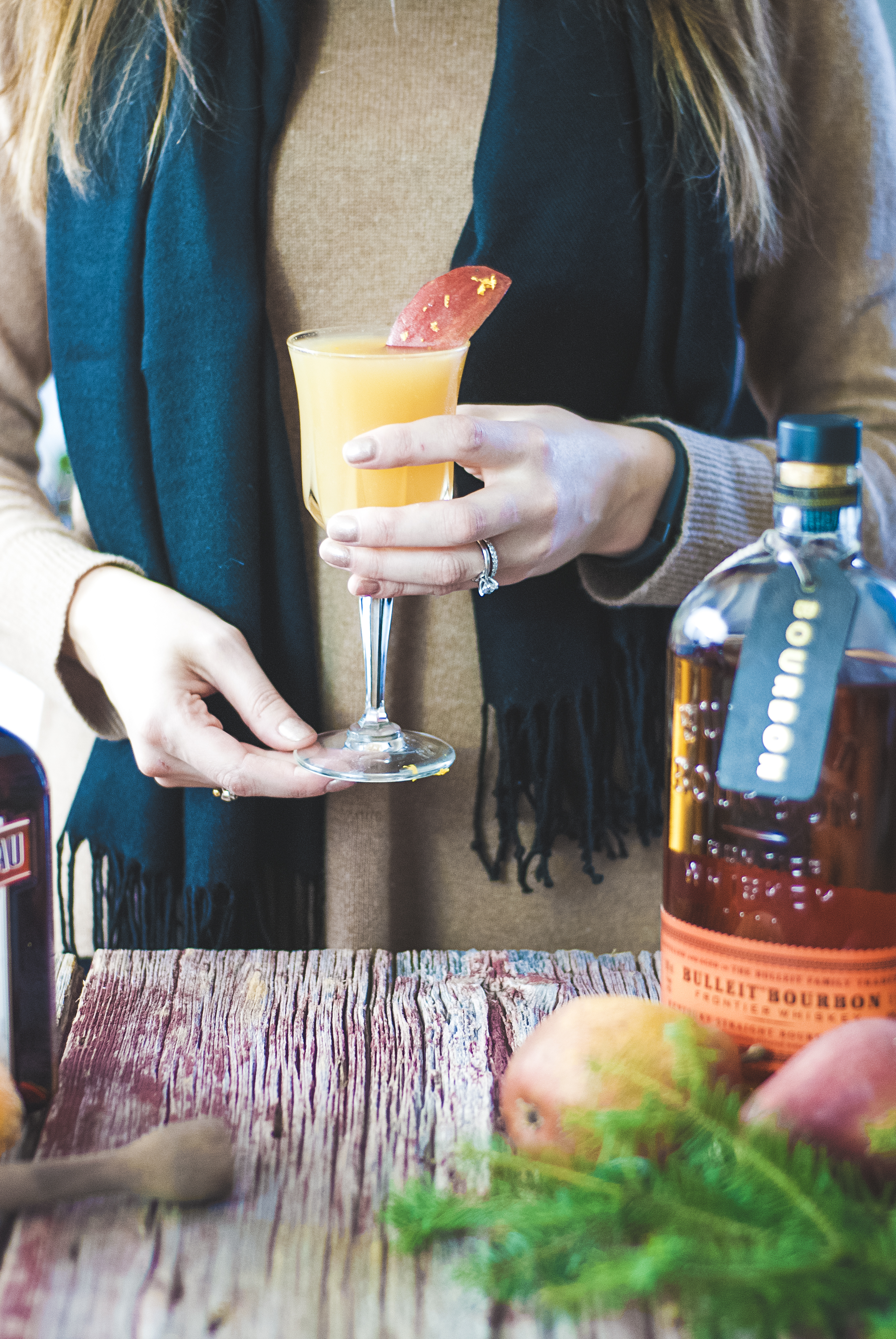 This post may contain affiliate links. Please click here to read my full disclosure policy.
Happy New Year from Walt Disney World! We have been celebrating all week with my husbands family at the new Copper Creek Villas at Disney's Wilderness Lodge, and let me tell you, I feel so blessed and fortunate to be able to stay in such a beautiful location! The picturesque location and decor make me feel like I'm out west in the wilderness of the Rocky's – just without any snow, thank goodness!
Related: The Fontleroy: A Bourbon Cocktail
Related: Set of 6 Cocktail Glasses from DeLeon Midwest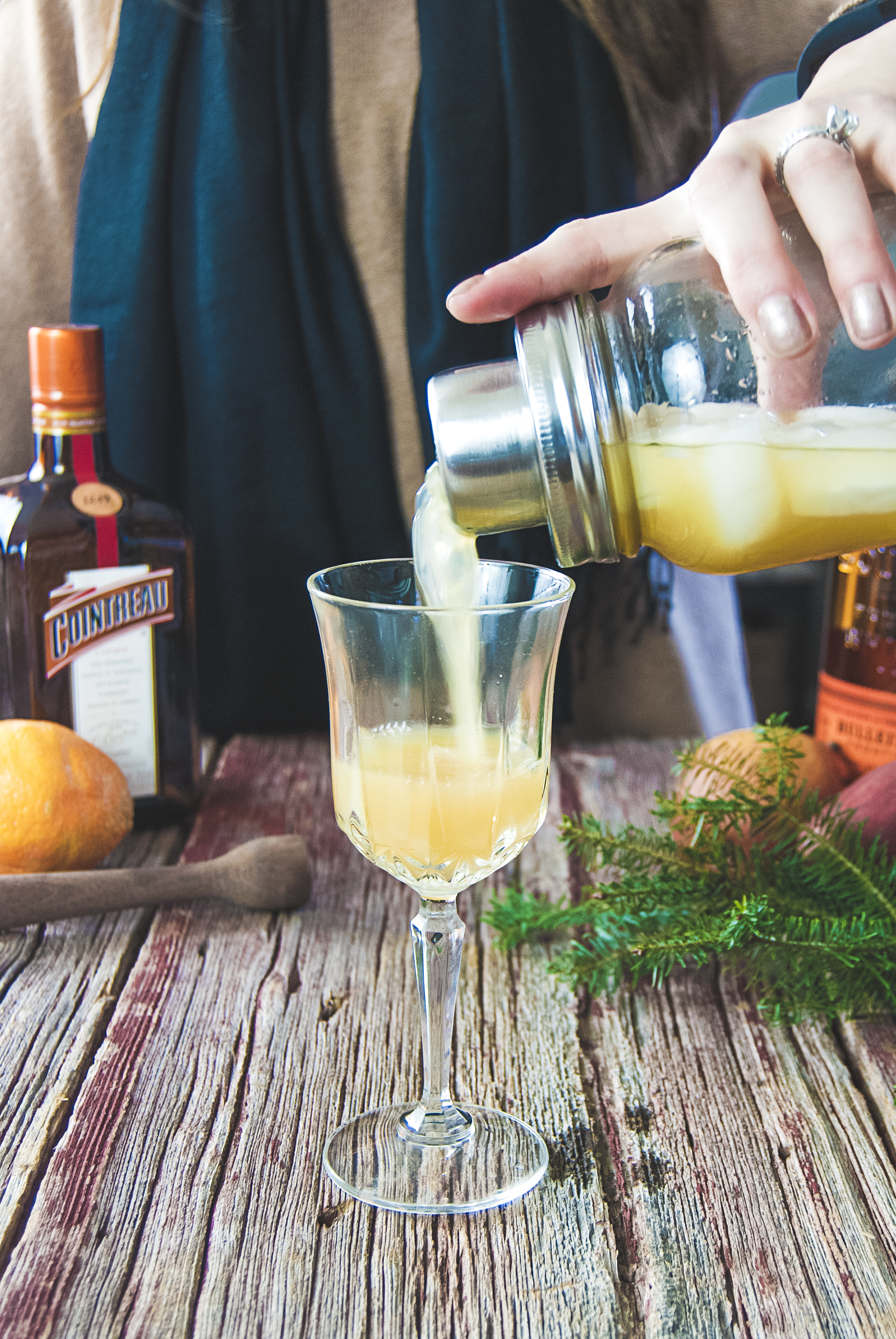 This New Years Eve I am grateful for so many things. For an adoring husband who always helps me finish my DIY projects and is the world's best sous chef (for you know, those times when I just don't want to grate cheese or dice onions). For our incredibly adorable puppies, who know just how to cheer me up even after a tough day at work. And for my entire family, who are always there when we need them. We are so blessed!


| | |
| --- | --- |
| | |
To celebrate this season, we will be spending today at Epcot! It will be a day filled with delicious food, drinking around the "World", and dealing with immense crowds. But being here with my hubby makes it all worth it! And from afar, I hope you'll celebrate with me by whipping up this tasty bourbon cocktail for the night! I wanted to use a refreshing and more unique juice here, and chose pear. I think it pairs perfectly with the bourbon and cointreau (no pun intended 😀 ). Finish off with nutmeg and grated orange zest for a truly wonderful treat! (P.S. How perfectly vintage are these cocktail glasses?)
Related: A Japanese Whisky Cocktail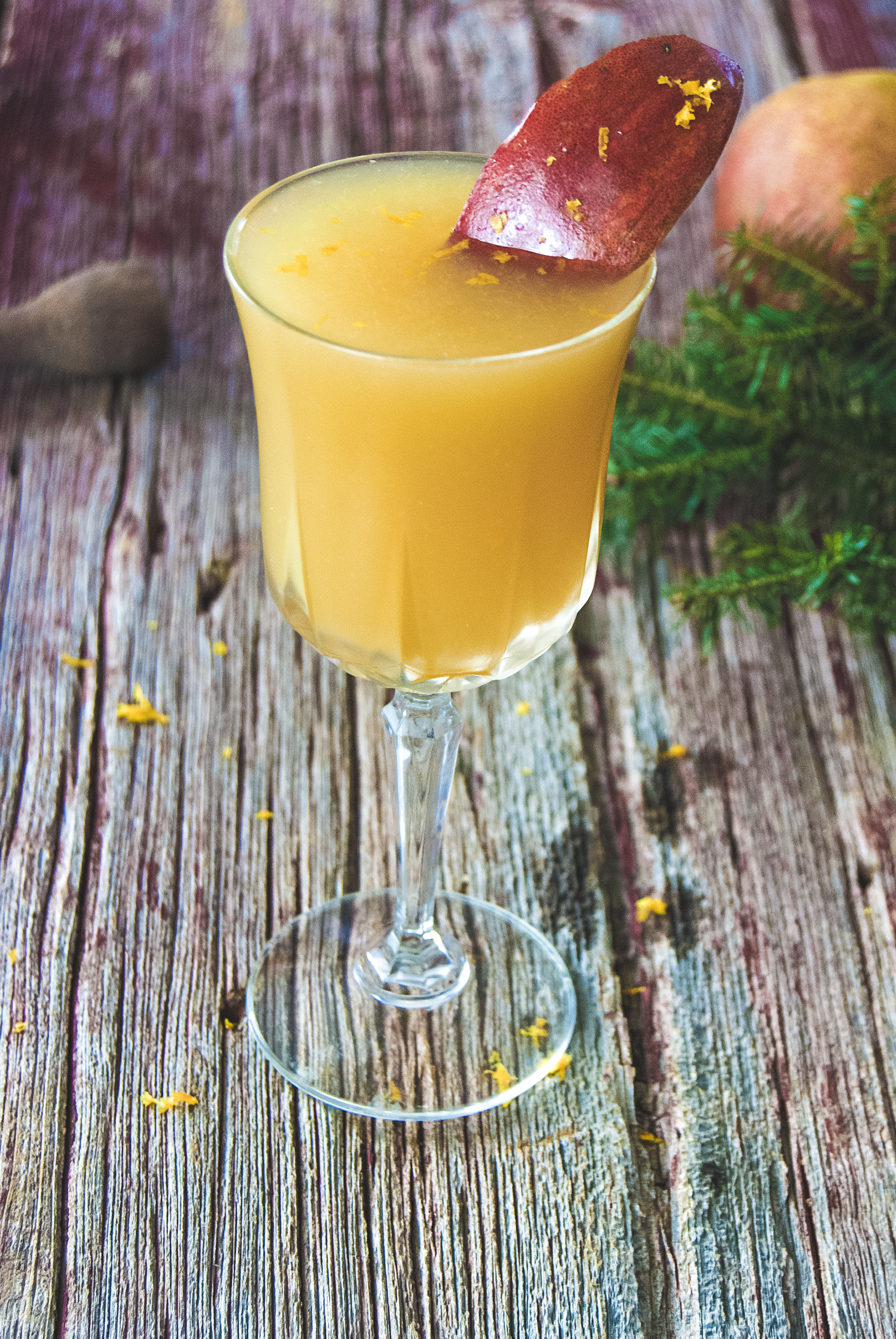 Related: Grey Goose Slushies: A Tribute to Epcot
Related: My Top 10 Favorite Places to Eat and Drink in Disney World
Related: How to Plan the Ultimate Adult Trip to Walt Disney World: Part 1
That's Georgia, my little helper! Apparently her 2017 new years resolution had been to learn how to jump on the edge of the counter to get at whatever delicious food was up there. What is YOUR 2018 resolution? Share with me by commenting below!