Freshness is the name of the game when it comes to these thyme and blood orange mimosas, finished off with everyone's favorite: bubbly!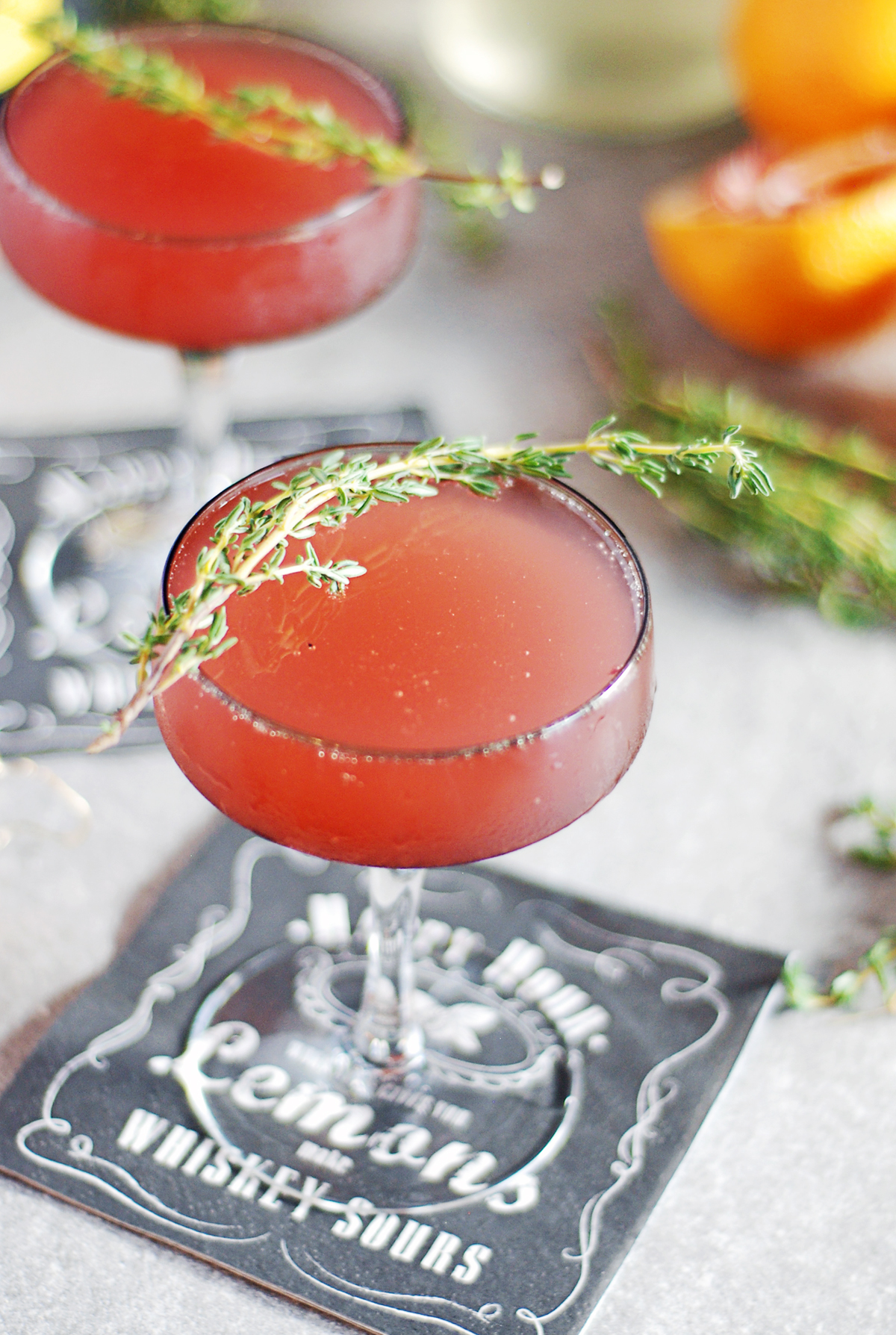 This post may contain affiliate links. Please click here to read my full disclosure policy.
Hello from our honeymoon! I am currently sitting on our balcony, sipping a glass of champagne and watching the Mediterranean go by with my new hubby. #bestfeelingever! Two days into our trip with a 6 hour time difference and we are almost over our jet lag, which is a pretty nice feeling. We've been making the most of our unlimited drink package (oh yeah!), including lots of champagne!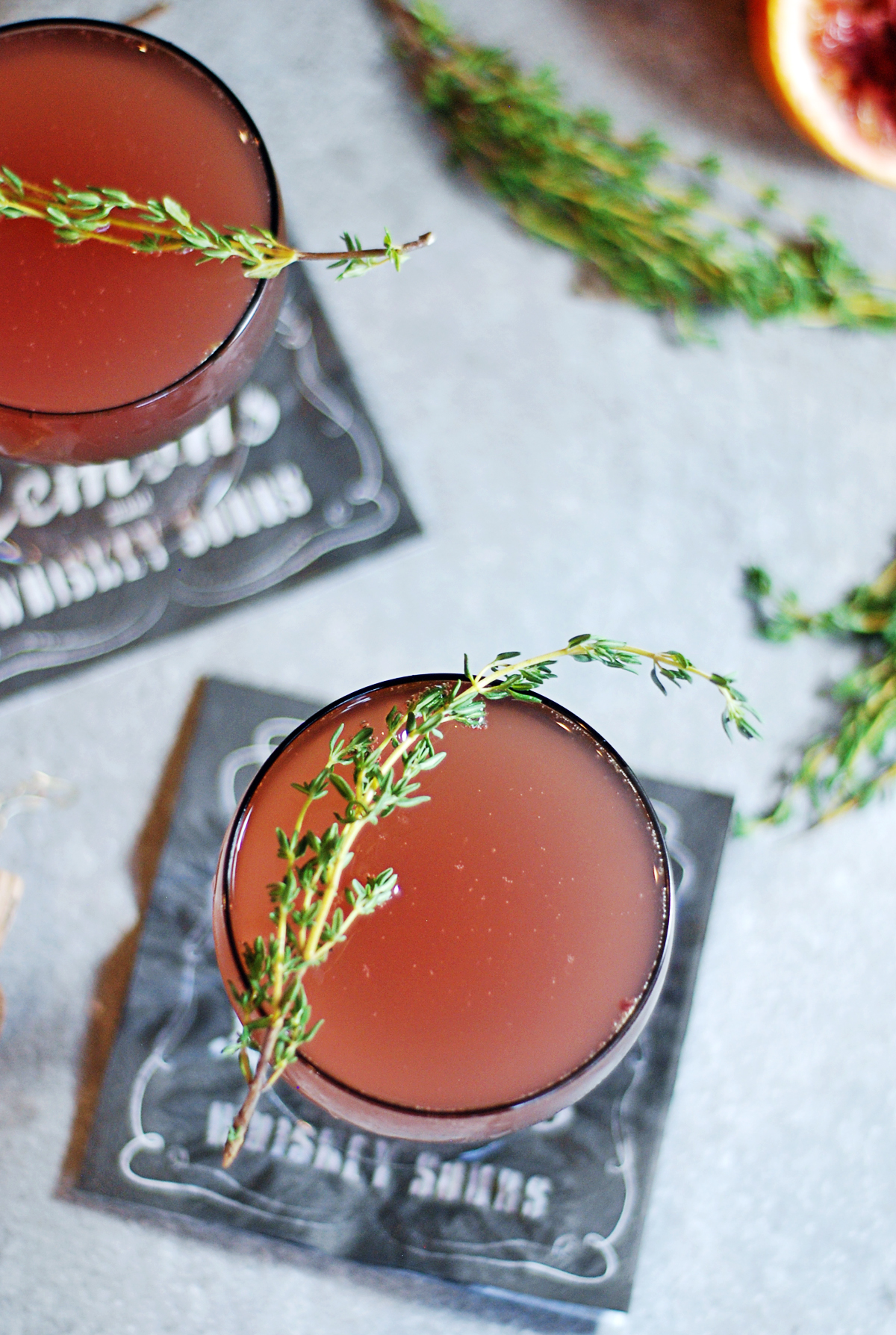 And of course, champagne makes me think of mimosas. Like these deliciously delectable thyme and blood orange mimosas. Not only do they have a crazy refreshing taste between the slight bitterness of the blood orange, the freshness of the thyme in the simple syrup, and the floral notes of the gin, they are such a beautiful color: perfect for springtime cocktail hour!
Related: The Charming Detroiter's Ultimate Guide on How to Make Simple Syrup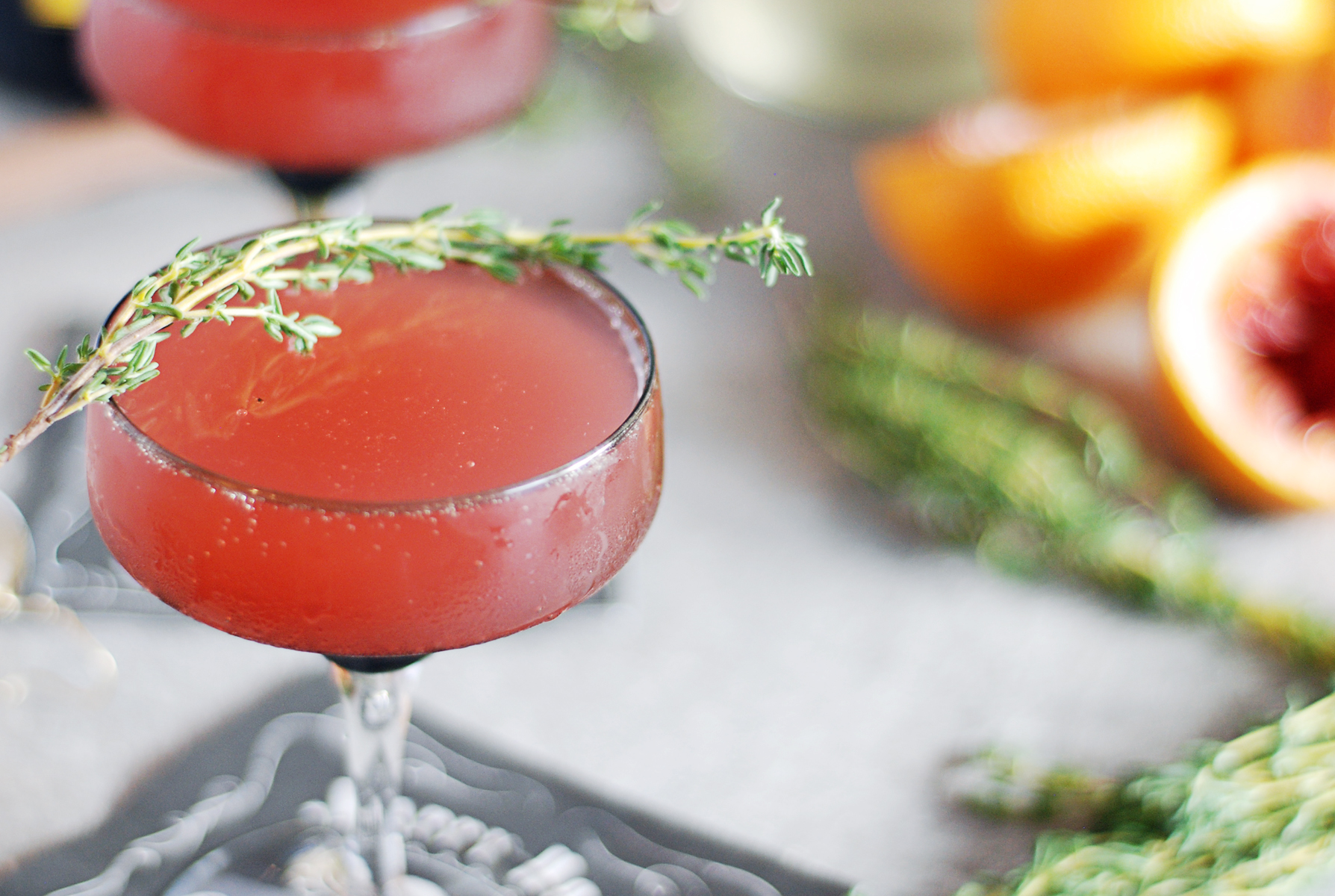 Now it's your turn: what is your dream honeymoon vacation? Share with me by commenting below, and be sure to include what your favorite honeymooning cocktails are!
P.S: On a related note, aren't these just the cutest darn cocktail glasses you could ever want?