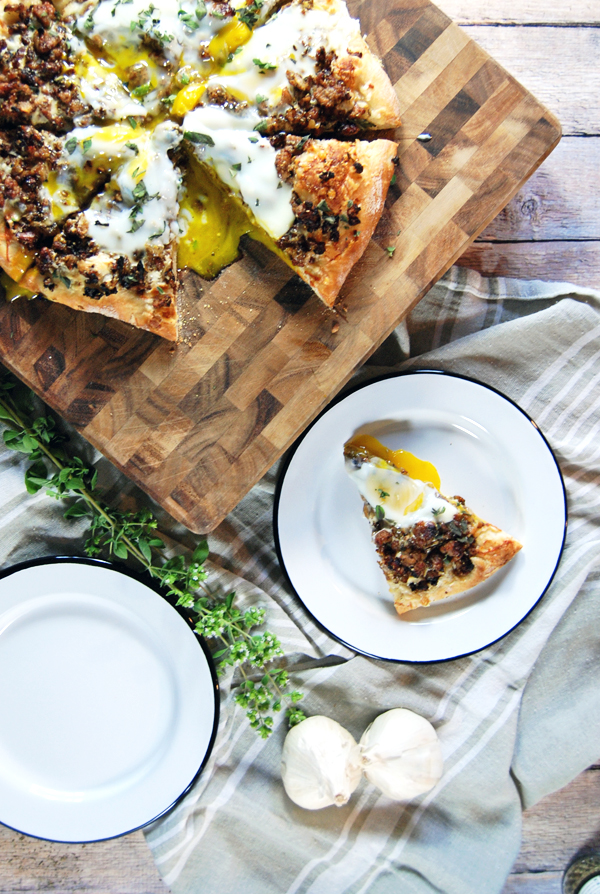 I know, I know. I've had entirely too many pizza recipes over the past few months. But what can I say? Pizza is one of our "go-to" meals. It's fast, it's easy, and it is so incredibly hard to make bad pizza. Seriously, people!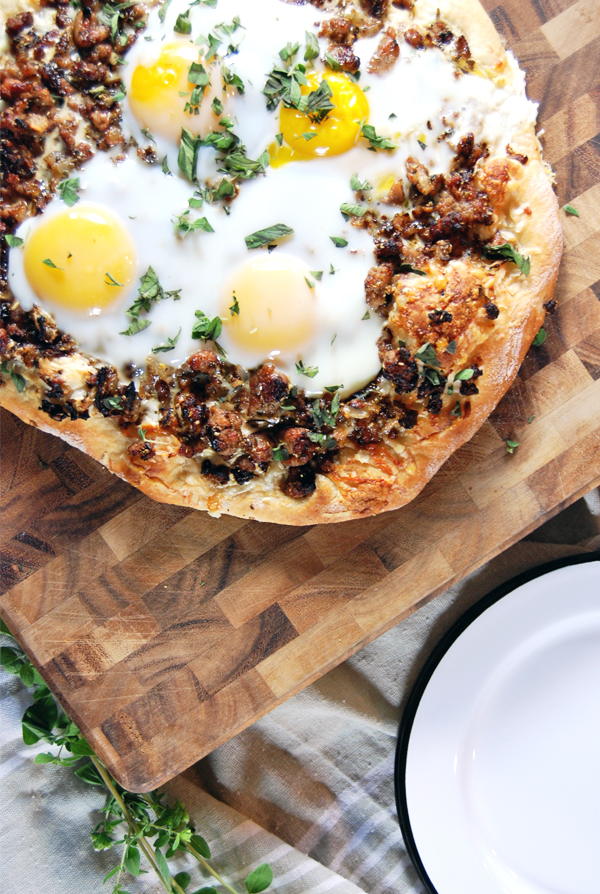 The inspiration for this pizza all started while we were watching an episode of Guy Fieri's Diners, Drive-Ins, and Dives. (which we watch entirely too much of, by the way.) On this episode, Guy traveled to different pizzerias around the country and sampled some pretty amazing sounding pizzas. One in particular featured eggs, which funnily enough, Guy Fieri absolutely despises. I am always amused when a world famous chef from the Food Network dislikes a food. And for it to be eggs of all things. Eggs! That rich, heavenly, protein that I will continue to pay up the wazoo for despite the avian bird flu.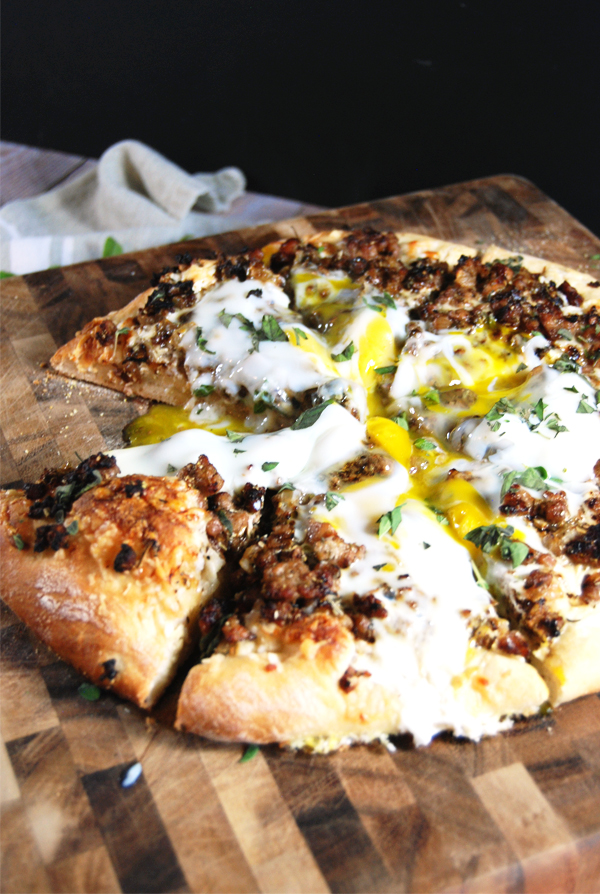 I mean, eggs are such a staple food in society that I can't believe this is what his body has chosen to dislike! I was quickly inspired to concoct a pork and egg pizza extravaganza. This pizza features some of my favorite dried spices too: oregano and rosemary, paired with a delicious ground pork meat and finished off with three types of complimentary cheeses: mozzarella, parmesan, and asiago.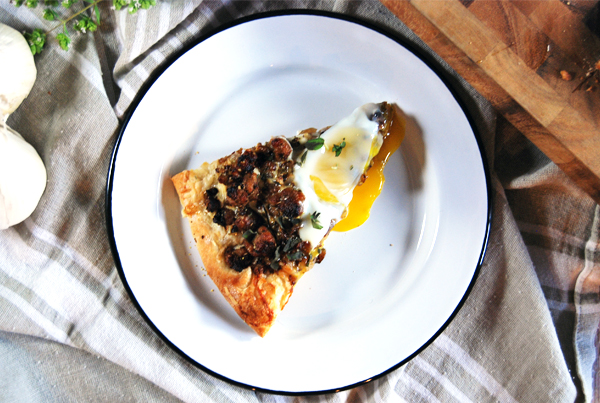 And when you slice into those eggs piled on top and the gooey yolks drip all over your plate and become one with the cheese and the bread… that is the stuff that I live for!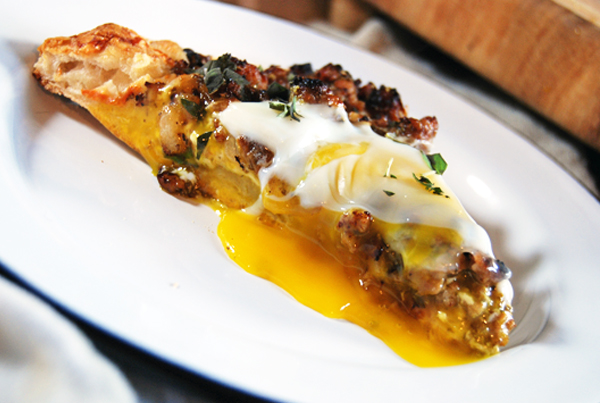 Did you try this pizza? Be sure to comment below and let me know what you thought, or tag #thecharmingdetroiter!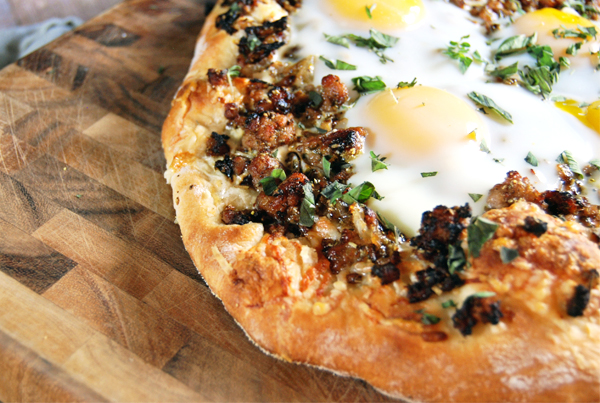 Related posts: