It might be past Labor Day now, but we are still enjoying these last few weeks of hot summer heat with my seared salmon with strawberry and kiwi salsa!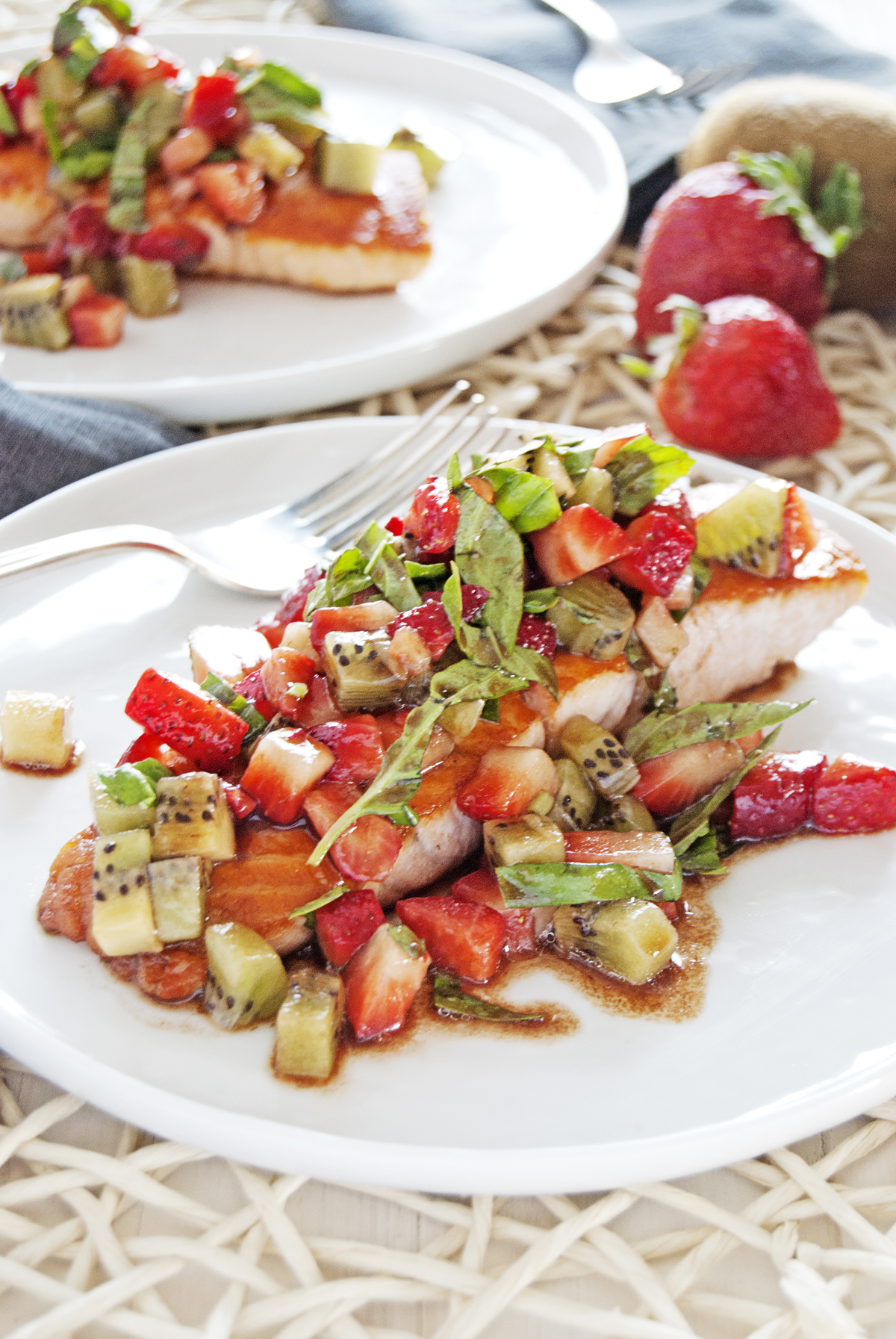 This post may contain affiliate links. Please click here to read my full disclosure policy.
Hey y'all! Did everyone have a great Labor Day weekend? I loved having a long weekend off from work. We spent it lounging around my husband's sister's lake house on the west side of the state – and the weather was absolute perfection! I even got to do a little bit of my favorite past time: antiquing!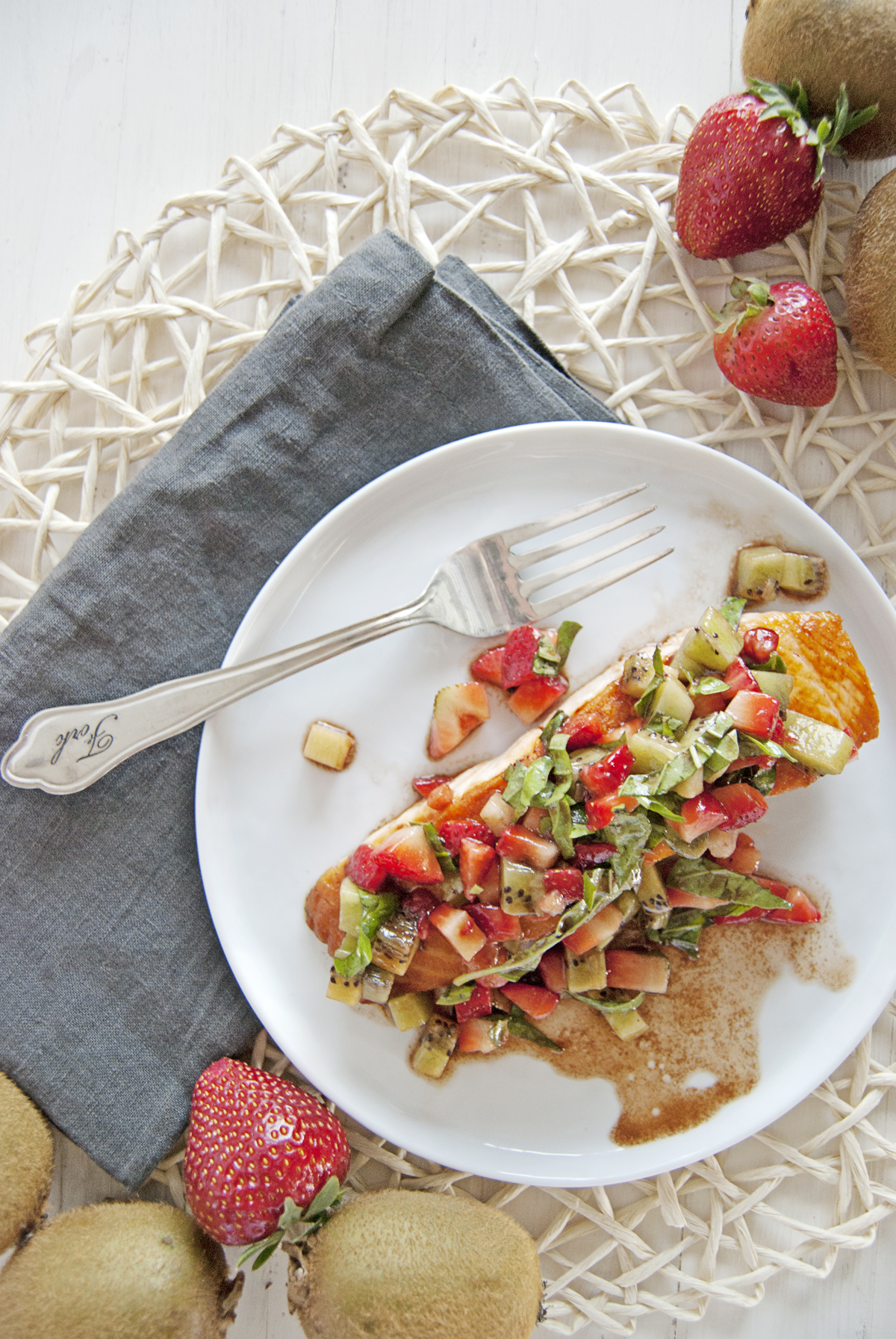 With the continuation of all this hot weather this week, it still feels like we are in full on summer mode around here. Which is why I'm loving a good salmon dish for a late summer dinner. Today I'm sharing my recipe for seared salmon with a quick strawberry and kiwi salsa. This kiwi salsa is the star: it is so simple and delicious and easily could pair with any of your favorite seafoods. I took fresh strawberries and kiwis and diced them, and then tossed them with tangy balsamic vinegar and fresh basil.
Related: Spicy Grilled Shrimp with Avocado Dipping Sauce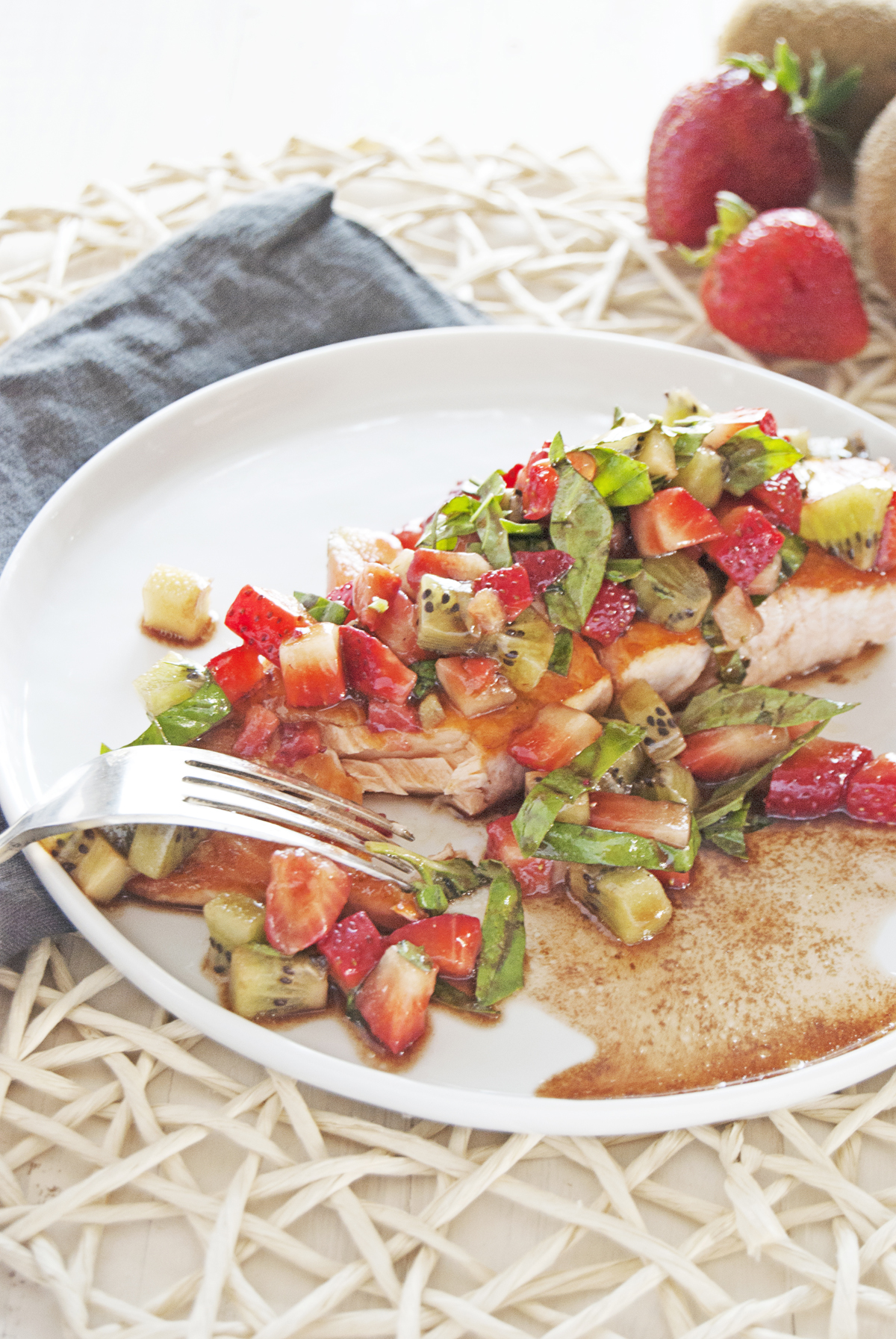 Now it's your turn: what is your favorite late summer dinner recipe? Share with me by commenting below!