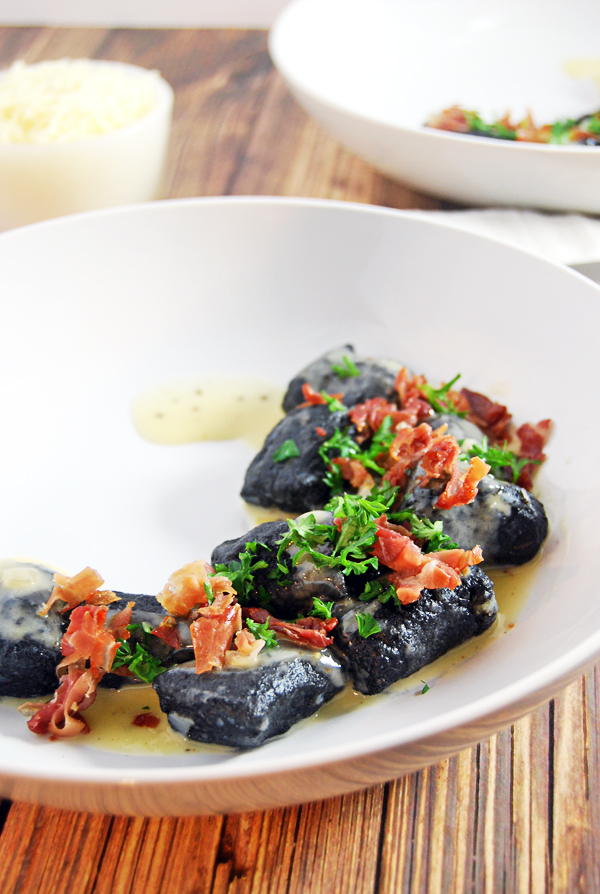 Looking for a simple twist on a classic recipe? These squid ink gnocchi are the answer! Here I paired them with a simple champagne beurre blanc sauce and lots of crispy prosciutto. If you're looking for a beautiful dish to impress your family and friends without a whole lot of extra effort, this recipe is for you!
This post may contain affiliate links. Please click here to read my full disclosure policy.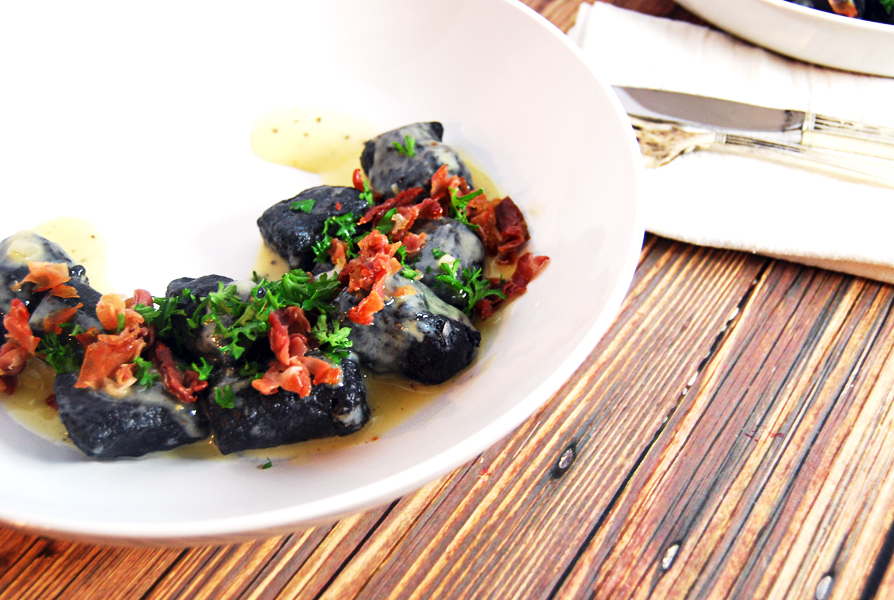 A few years back, I visited my sister and her fiancé in Chicago. My sister has lived in a plethora of tiny apartments, some of which could easily be compared to a sardine can. Eventually she found a beautiful apartment in Lincoln Park. And just across the street was one of the most fantastic Italian restaurants I've been to, called Balena.
For my entree I ordered their tagliolini nero dish. Nero means "black" in Italian, and squid ink is what brings a beautiful jet-black color to noodles in dishes such as this. I was inspired by the memories of this delicious pasta dish to create my own "nero" gnocchi!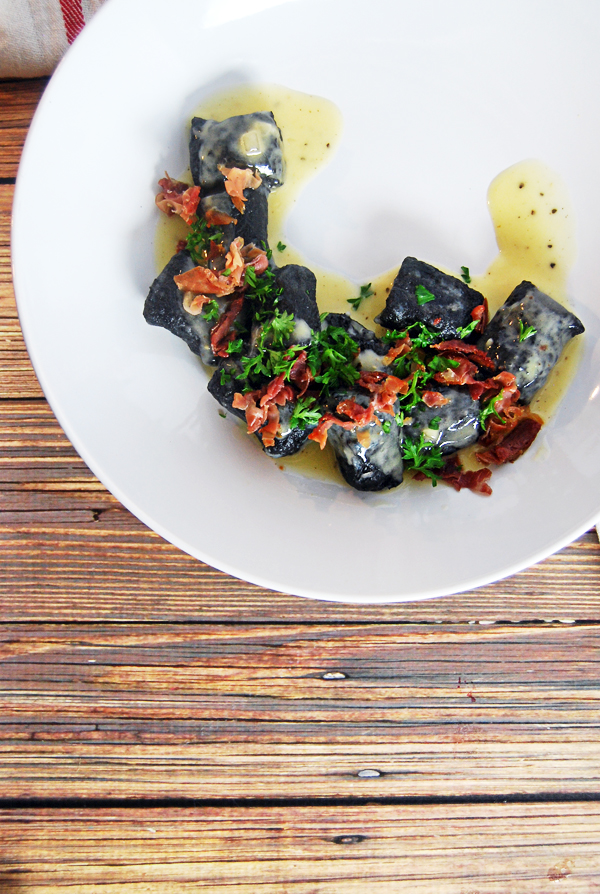 The squid ink I used is Alma Gourmet Squid Ink. Trust me – a little bit goes a long way! The gnocchi are prepared like traditional gnocchi, but with squid ink added to the dough to give it a rich black color. With such a fancy base to the recipe, I wanted to pair the gnocchi with simple components: a luscious beurre blanc sauce made from champagne and champagne vinegar, as well as super crispy bits of prosciutto.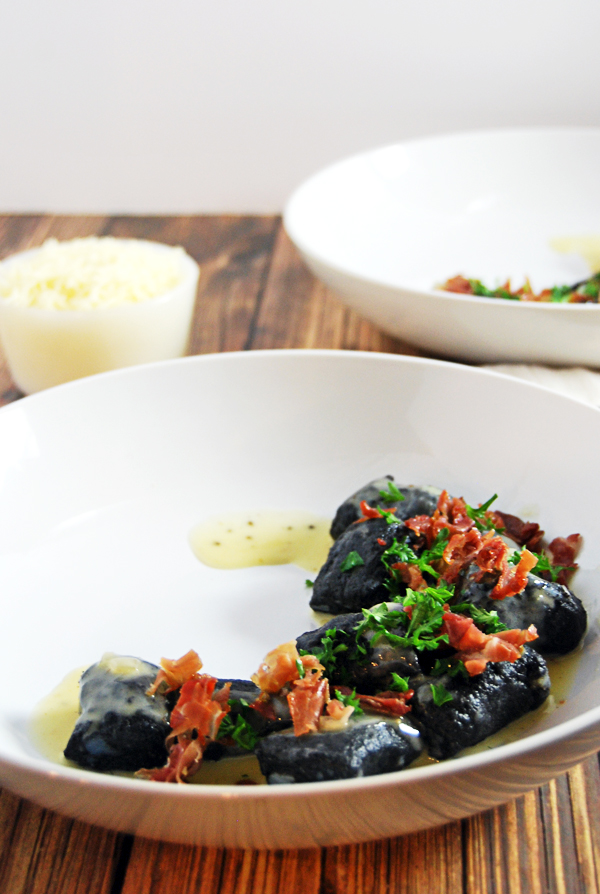 Now it's your turn: what is your favorite unique spin on a pasta dish? Share with me by commenting below, and be sure to share your favorite gnocchi recipe!