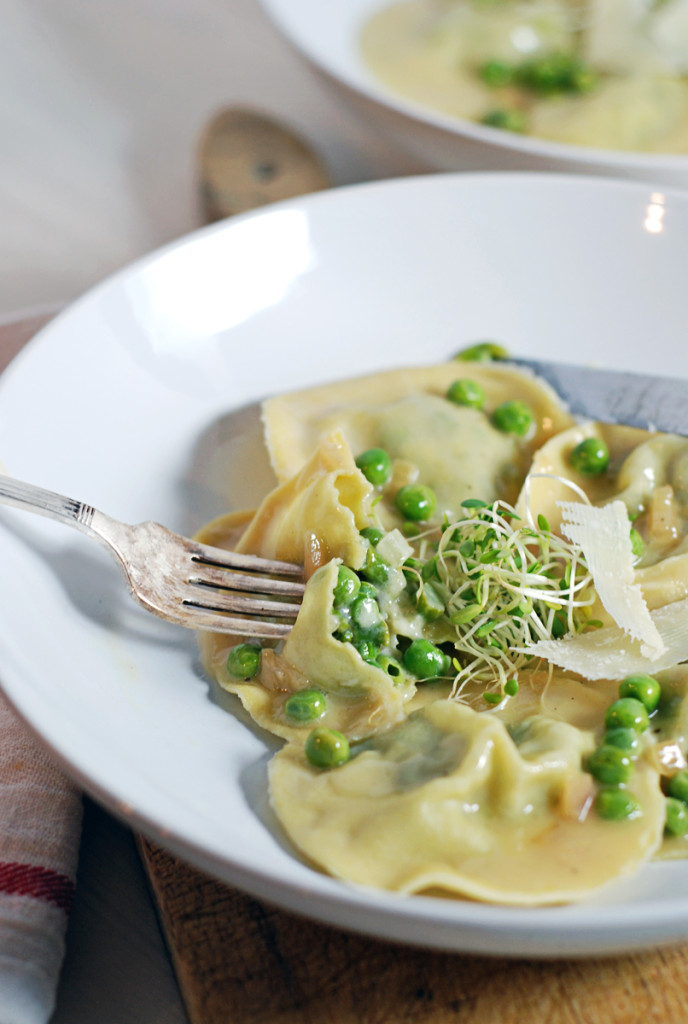 So this weekend it snowed. Snowed. Oh my gosh, I just want it to be spring already for good! That's why I'm making this spring asparagus and pea ravioli, a perfect light dish for this time of the year!
This post may contain affiliate links. Please click here to read my full disclosure policy.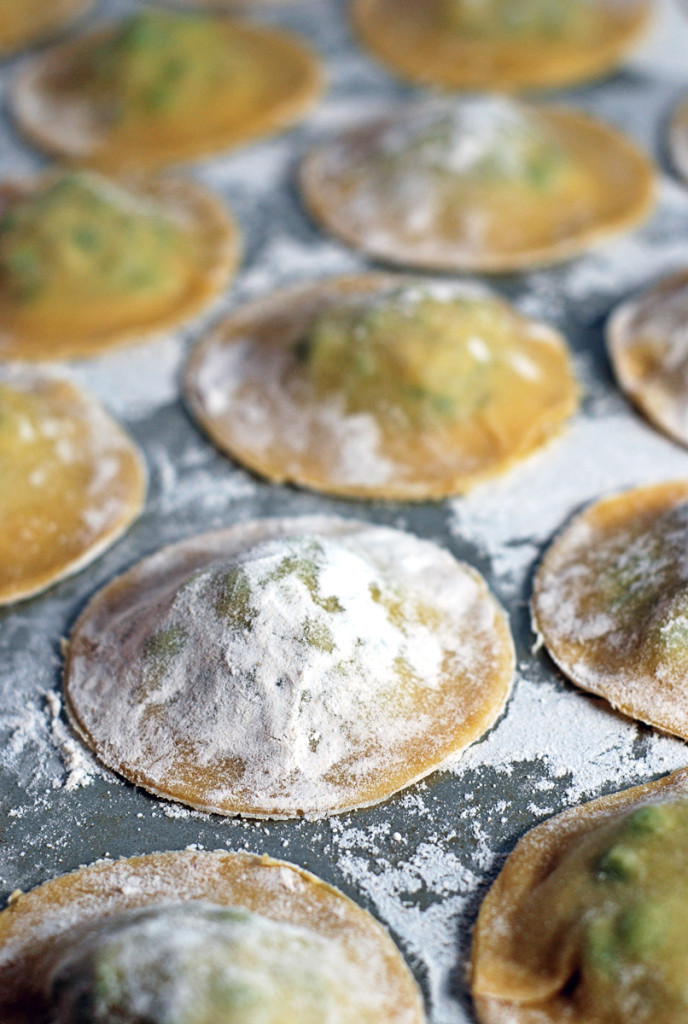 With 60 degree weather just last week, it was so depressing when Saturday rolled around and I woke up to those little white flakes, swirling around outside. I love snow when it's the appropriate time of year, don't get me wrong. But something about it being April with this blizzard-like weather makes me just want to curl up in bed with a good book and my puppy girls. And after that, I want to make these delicious ravioli!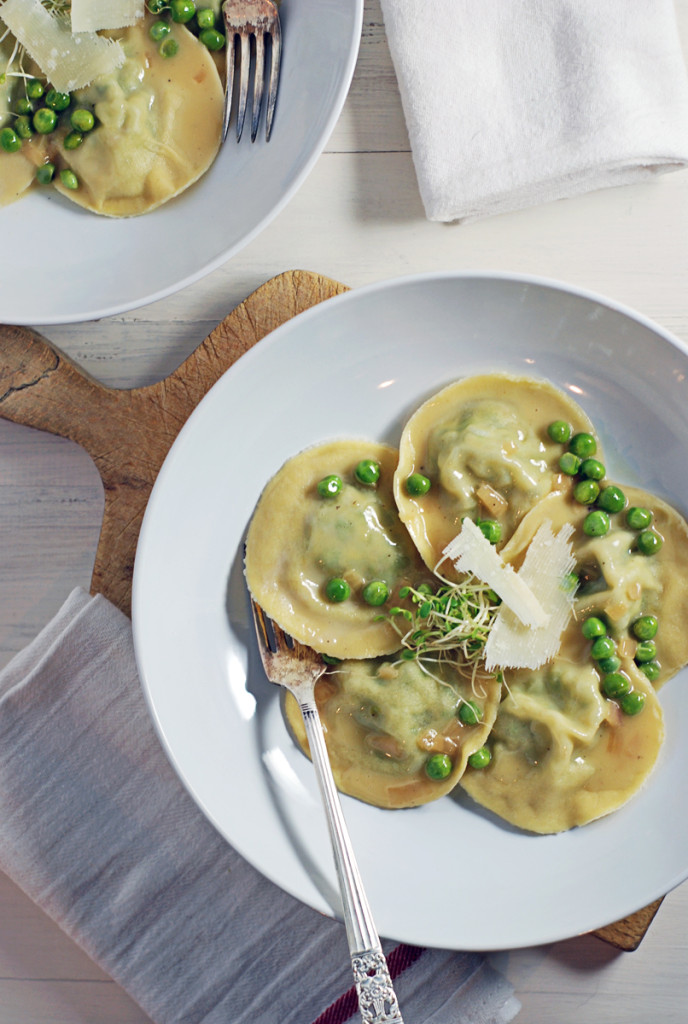 There is something so therapeutic about making homemade ravioli. I love rolling out the dough and filling these little pastas with all sorts of delicious mixtures! And I think asparagus and peas are the perfect filling for a springtime ravioli. The filling is also finished off with creamy ricotta cheese.
I paired these raviolis with a light lemony beurre blanc sauce that ties the whole dish together. These are seriously to die for – I love how creamy the ricotta cheese is, and how well it contrasts with the crunchiness of the asparagus and the peas. Plus, what a beautiful color! Hopefully this dish is enough to make me dream away this terrible weather!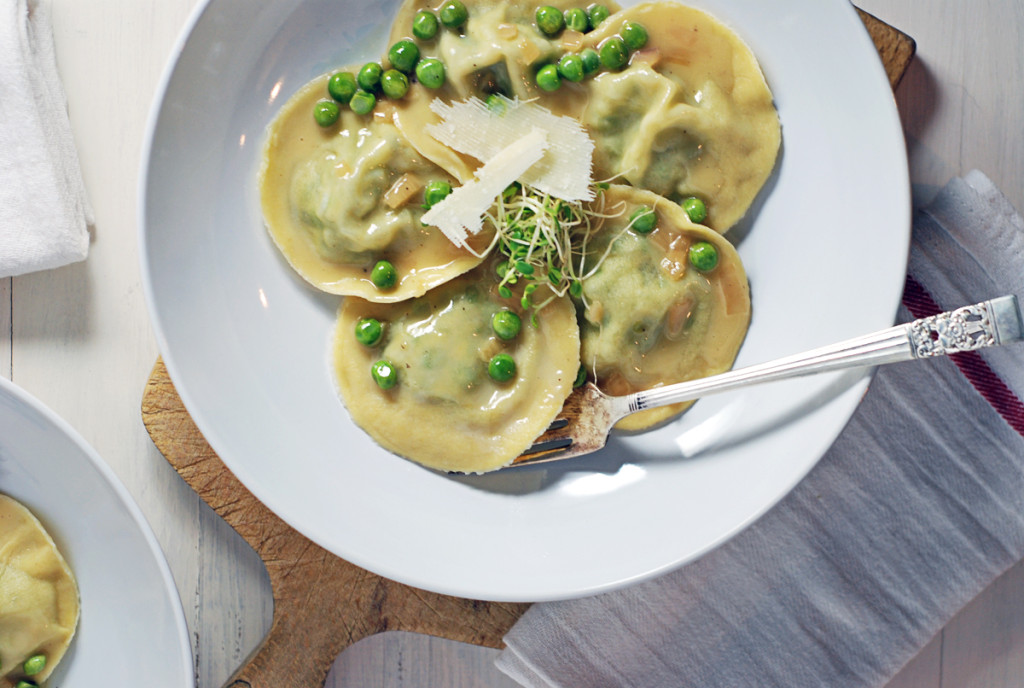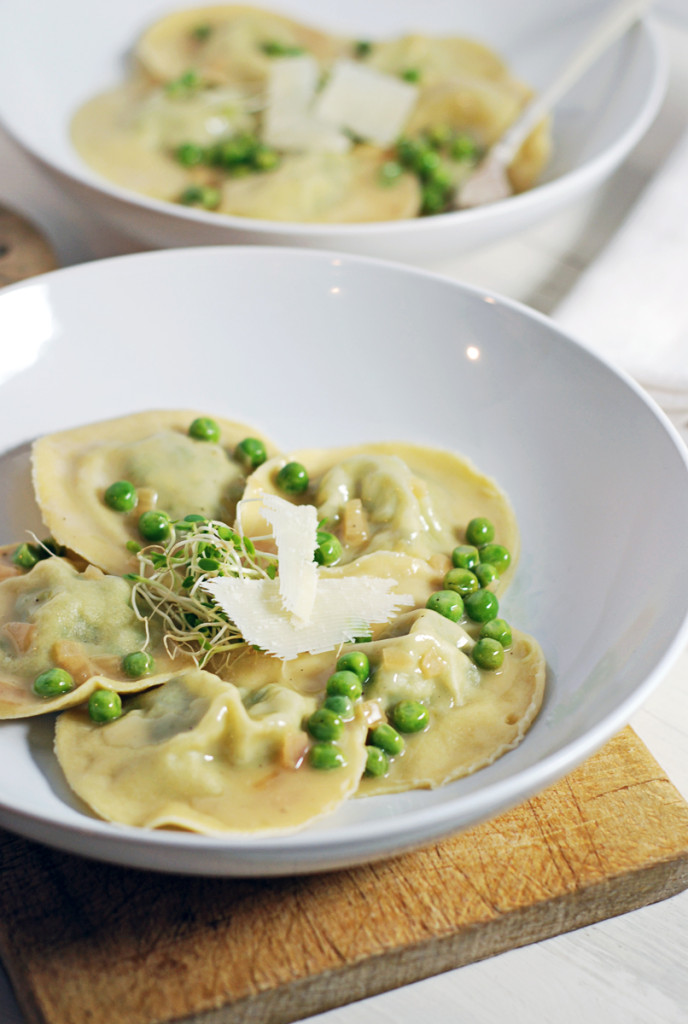 Now it's your turn: what is your favorite recipe to celebrate the spring? Share with me by commenting below!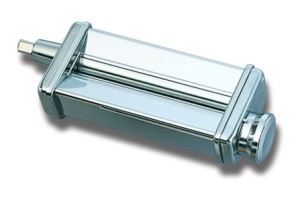 KitchenAid Stand Mixer Pasta Roller Attachment
Eppicotispai Aluminum Round Ravioli Stamp with Beechwood Handle, 3-Inch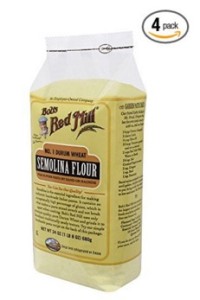 Bob's Red Mill Semolina Pasta Flour, 24-Ounce (Pack of 4)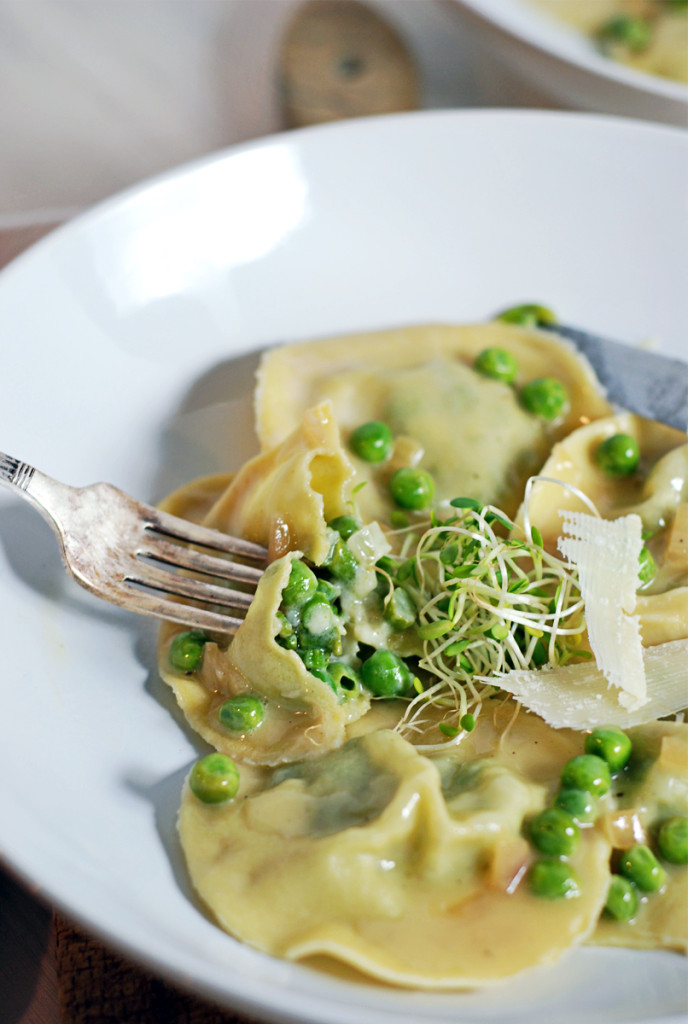 Check out more pasta recipes by joining the email list here:
[optin-cat id="1965″]