The smell of fall is in the air, and now the taste of it can be in your cup too with my Halloween-themed spooky cocktail, featuring bourbon and blackberry!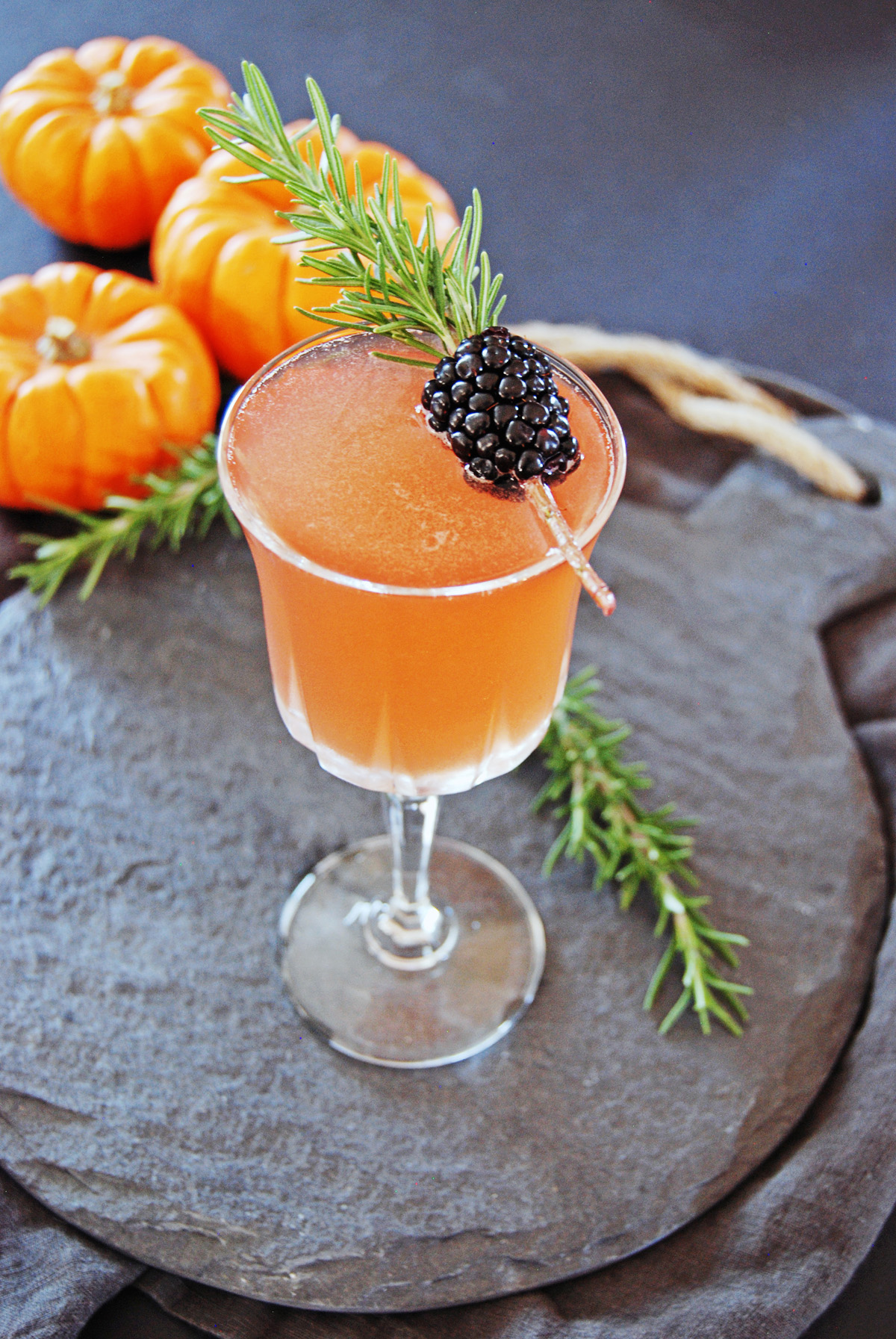 This post may contain affiliate links. Please click here to read my full disclosure policy.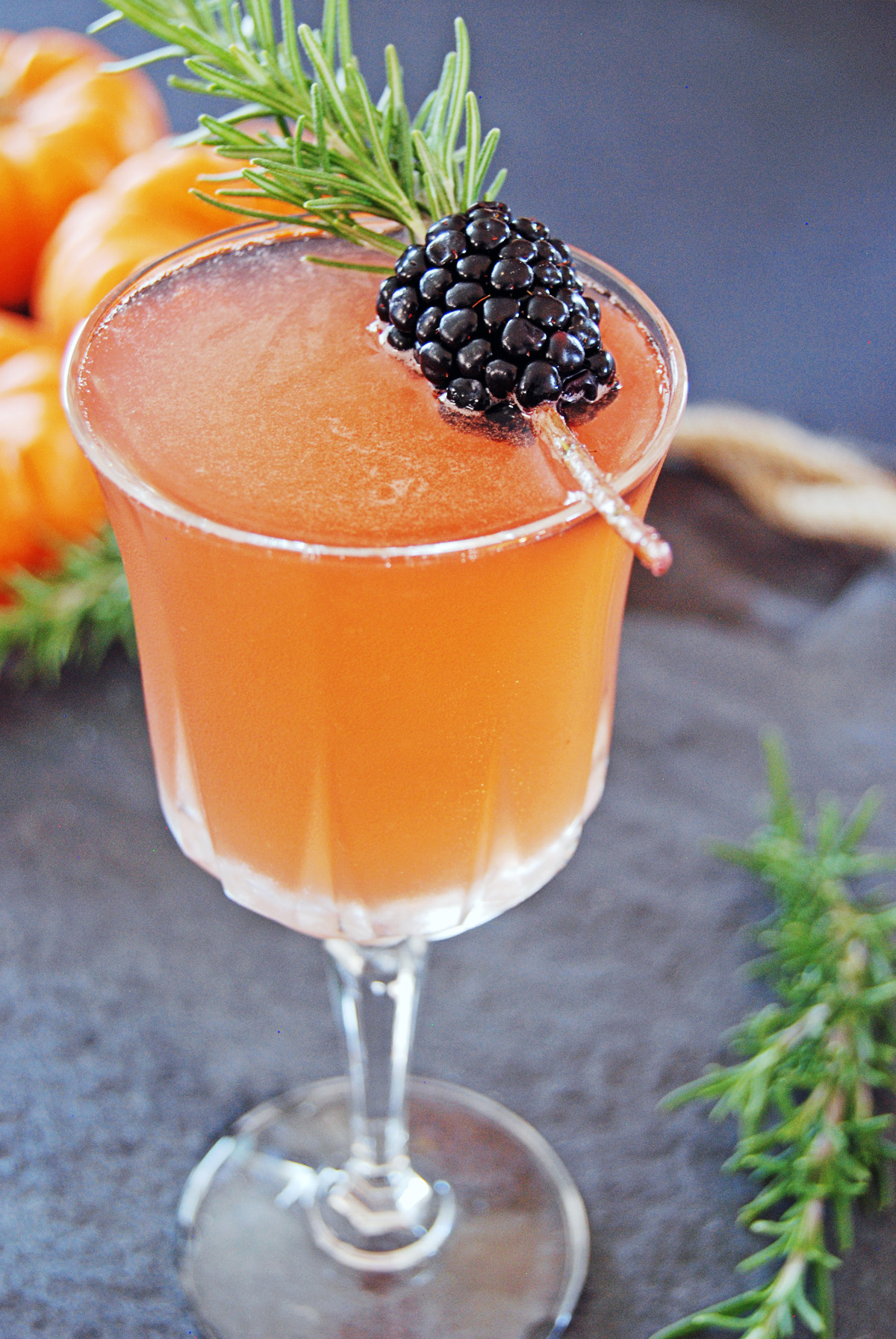 So over the weekend it happened: all of the fall decor came out of it's storage space in the garage! Our beautiful dark floral wreath is adorning the front door, my acorn-shaped bells are hanging from the front door handle, and all of my hand sewn sweater pumpkins are displayed around the house – much to the hubby's dismay!
Related: Pumpkin Stuffing with Italian Sausage
And so I wanted to celebrate the season with not just some beautiful decor around the house and on the front porch (so pumped to carve pumpkins soon!), but with an equally beautiful and seasonally appropriate cocktail! My "Spooky Cocktail" is a beautiful pumpkin-y color and features bourbon as the main liquor – perfect for warming you up from the inside on these chilly nights! I paired the bourbon with blackberry liqueur, lemon, honey, and rosemary which comes together in a beautifully flavorful concoction that is then topped with sparkling club soda.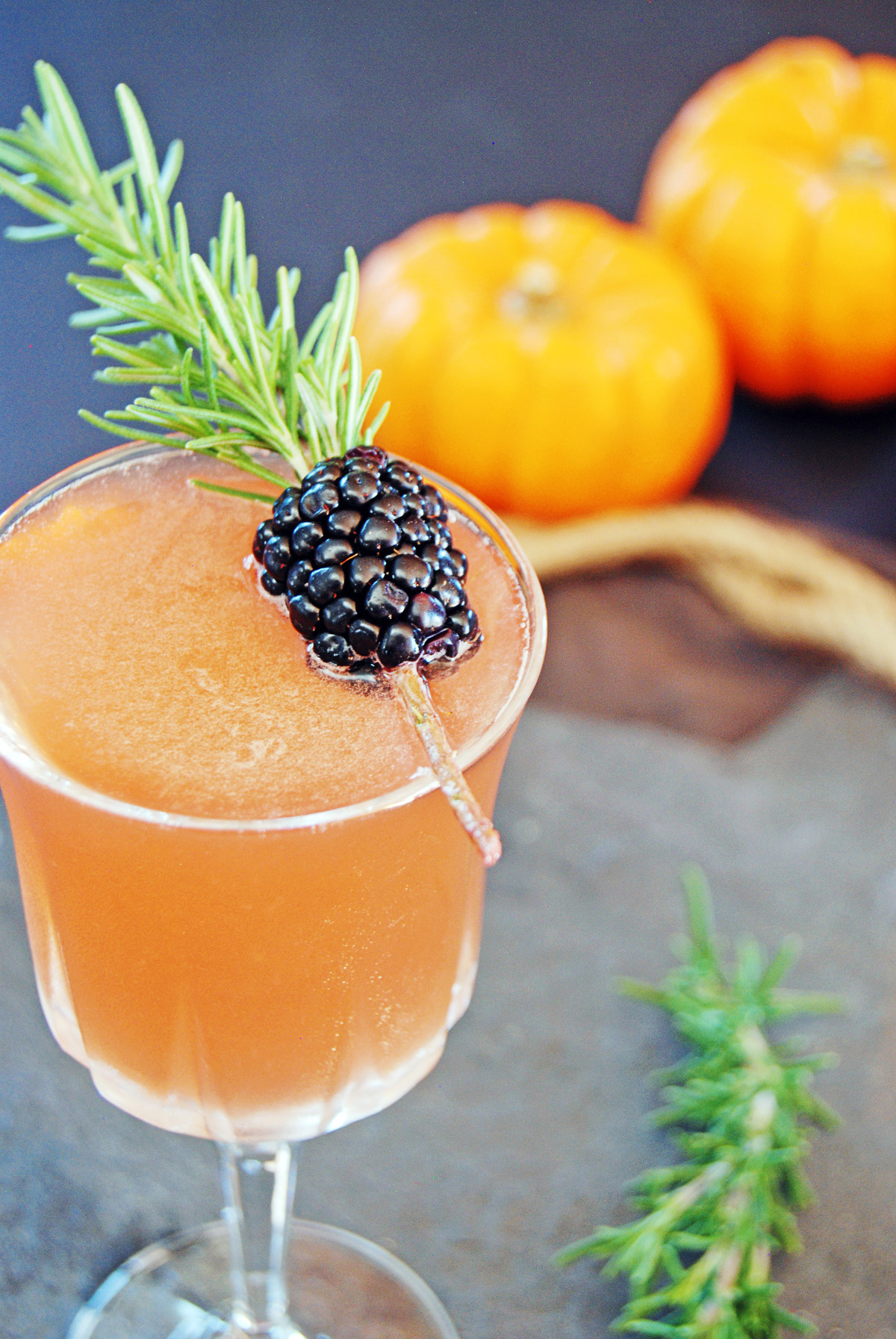 Now it's your turn: what is your favorite cocktail to celebrate the fall with? Share with me by commenting below!