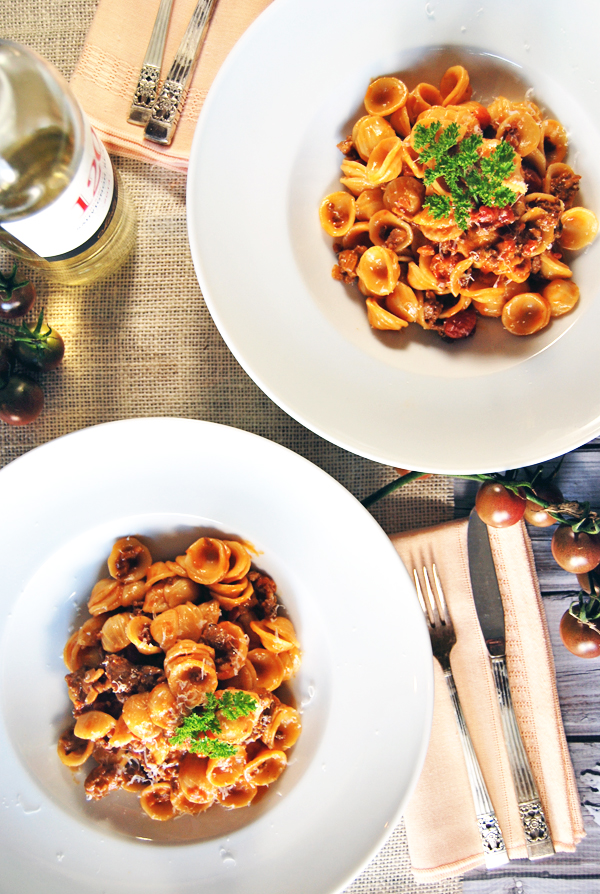 Guess what? It's National Pasta Month! A whole month dedicated to me. I mean, my favorite food. And speaking of favorite foods… chorizo has pretty much been a staple in our household recently. Ever since we discovered an incredible biscuits and gravy dish that featured this beautifully spicy sausage on the brunch menu at our favorite local Mexican restaurant, I haven't been able to get enough of it!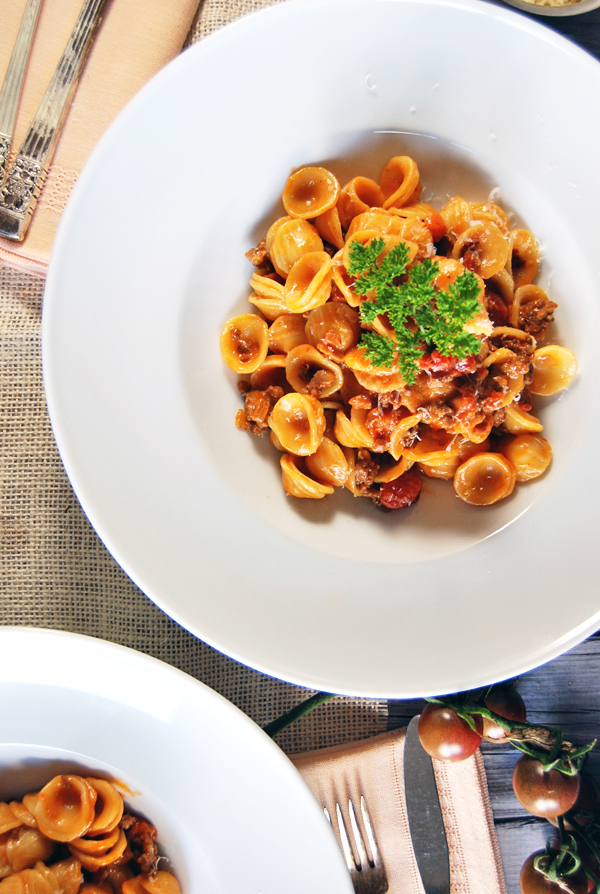 There are two main types of chorizo: Spanish chorizo and Mexican chorizo. Spanish chorizo is a cured, dried pork sold in sausage form with a casing. It can be served as is and is already cooked. Mexican chorizo, on the other hand, is made from ground pork usually and is sold fresh and uncooked. While Spanish chorizo typically has a smokey flavor, Mexican chorizo has a really spicy kick to it that gives a certain "attitude" to any dish. Which is why I chose to feature it in this creamy, tomato-based ragu!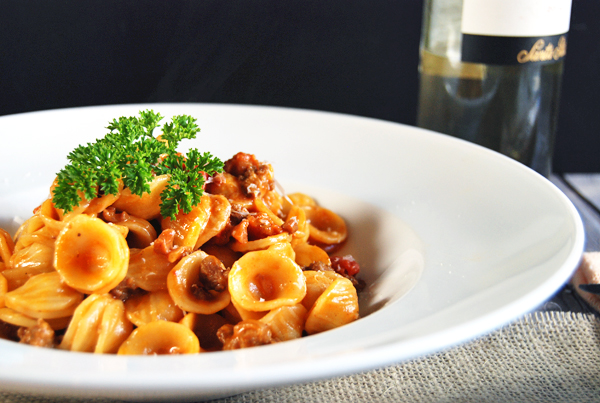 In this ragu, I cut the spiciness of the chorizo sausage by using regular ground pork and also added some prosciutto. This combination of meats allows for the spice of the chorizo to come through as well as the salty, fattiness of the prosciutto and pork. At the last minute I decided to make this ragu nice and creamy by adding heavy whipping cream and parmesan cheese right into the pan. Such a great decision: the finished product is a beautifully hearty ragu that manages to be perfectly lightened up for a fall (or even a springtime!) weeknight meal!
Did you make this recipe? Let me know what you thought by commenting below or tagging #thecharmingdetroiter!