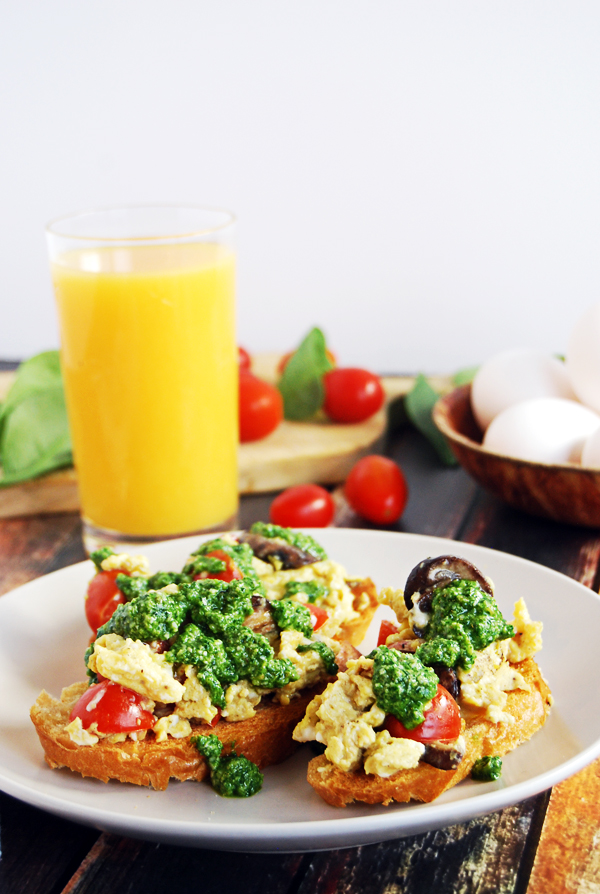 I love a fresh take on breakfast, mainly because I love all things breakfast. Today I share with you my recipe for an innovative way to eat eggs this morning: breakfast toasts!
This post may contain affiliate links. Please click here to read my full disclosure policy.
Cherry tomatoes and mushrooms with eggs is one of my favorite flavor combinations for breakfast (and okay, sometimes dinner too, I won't lie: Eggs Baked with Tomatoes and Champignons is a weeknight favorite in our house!). The tartness of the cherry tomatoes bursting as you bite in to them paired with meaty sautéed mushrooms is hard to beat, especially when you mix them with a beautiful, creamy scrambled egg.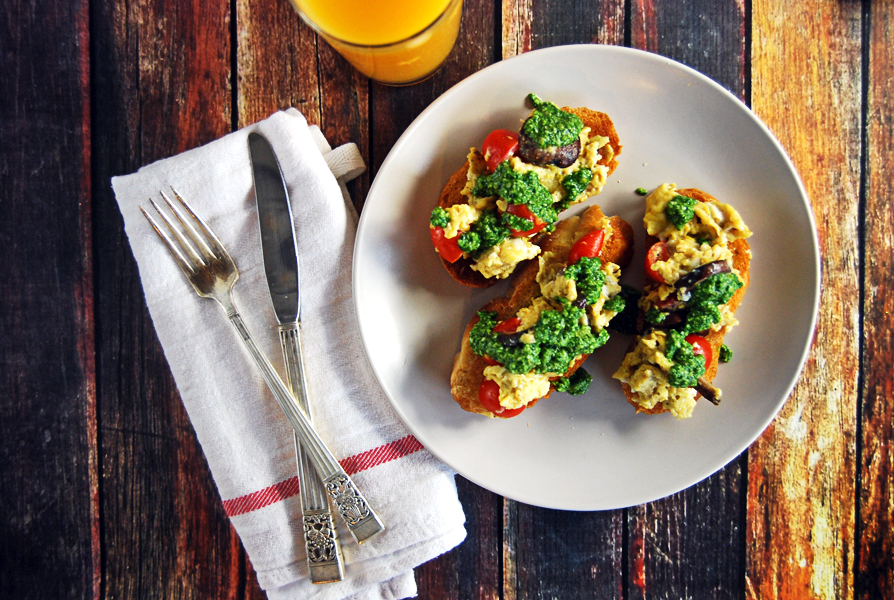 And who agrees with me when I say that a crostini is the perfect vessel for just about any compilation of delicious food flavors? I love these breakfast toasts because they are simple and delightful to eat, and they are a nice change from the typical scrambled eggs with bacon and a side of buttered toast that normally dons our kitchen table on the weekends.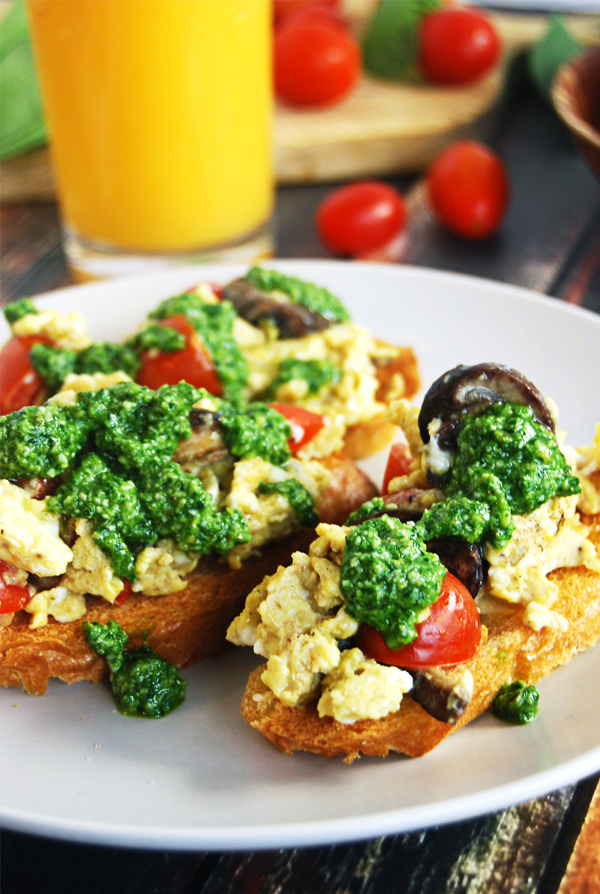 Those who have been reading the blog for a while know that I have a slightly mild out-of-control obsession with pesto, especially fresh homemade pesto. Last week I posted a recipe for a gorgeously creamy spinach pesto pasta, and once again I share with you a spinach pesto in this recipe. It's tangy and garlicky and full of fresh spinach flavor: the perfect finishing touch to these cute breakfast toasts!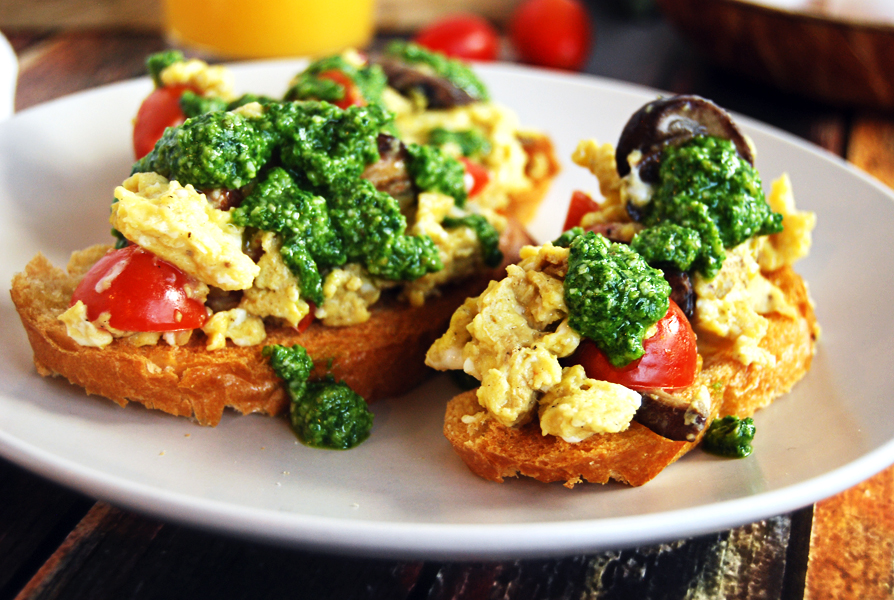 Now it's your turn!
What is your favorite way to spruce up your typical weekend breakfast? Share with me by commenting below!