A refreshing roasted corn summer salad featuring charred corn, grilled green peppers, and tons of fresh herbs and cheese all mixed together with a tangy Greek yogurt dressing.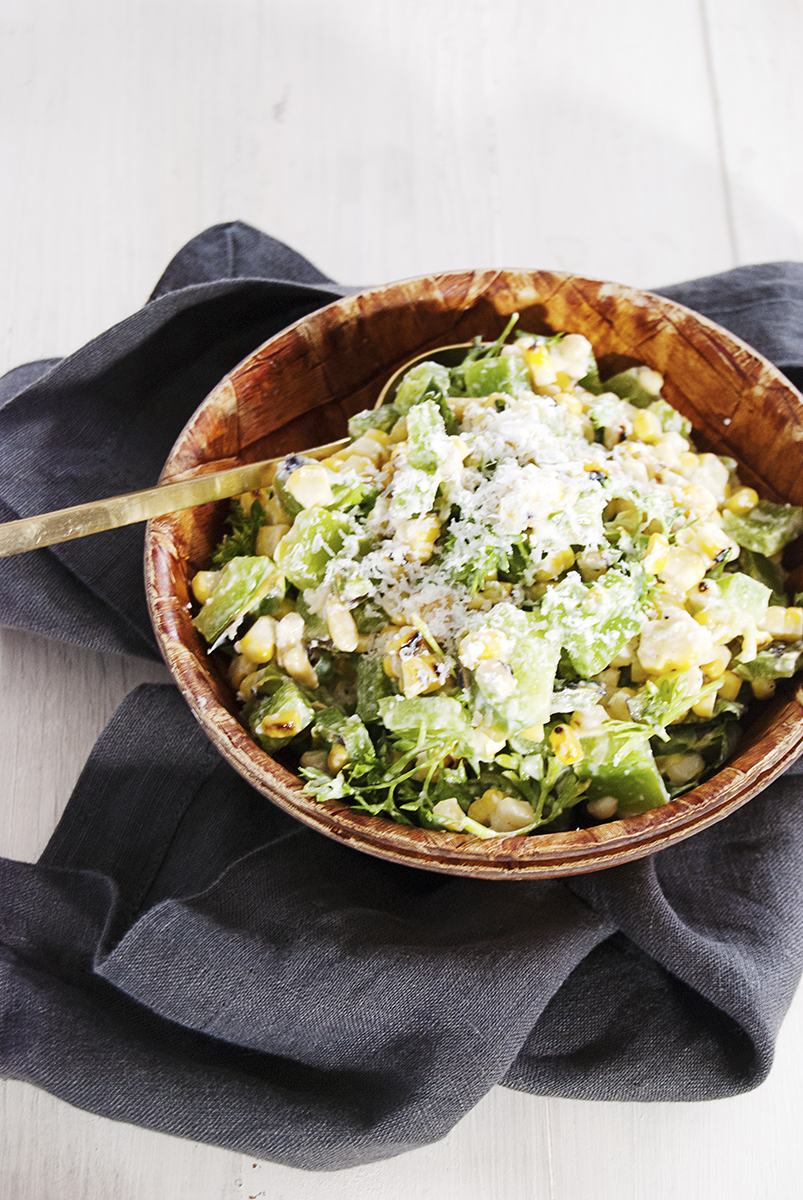 This post may contain affiliate links. Please click here to read my full disclosure policy.
One of the things I distinctly remember about my childhood summers is shucking corn on the back porch with my grandpa. I vaguely remember the requirement that it be done outside was because of those little "hairs," also called corn silk, and how they got everywhere. So my grandpa and my sister and I would grab all the ears of corn from the refrigerator, get a big brown paper bag from the cupboard where my mom used to store them, and haul everything out to our back deck to shuck corn.
Related: Grilled BBQ Chicken Thighs with Scallions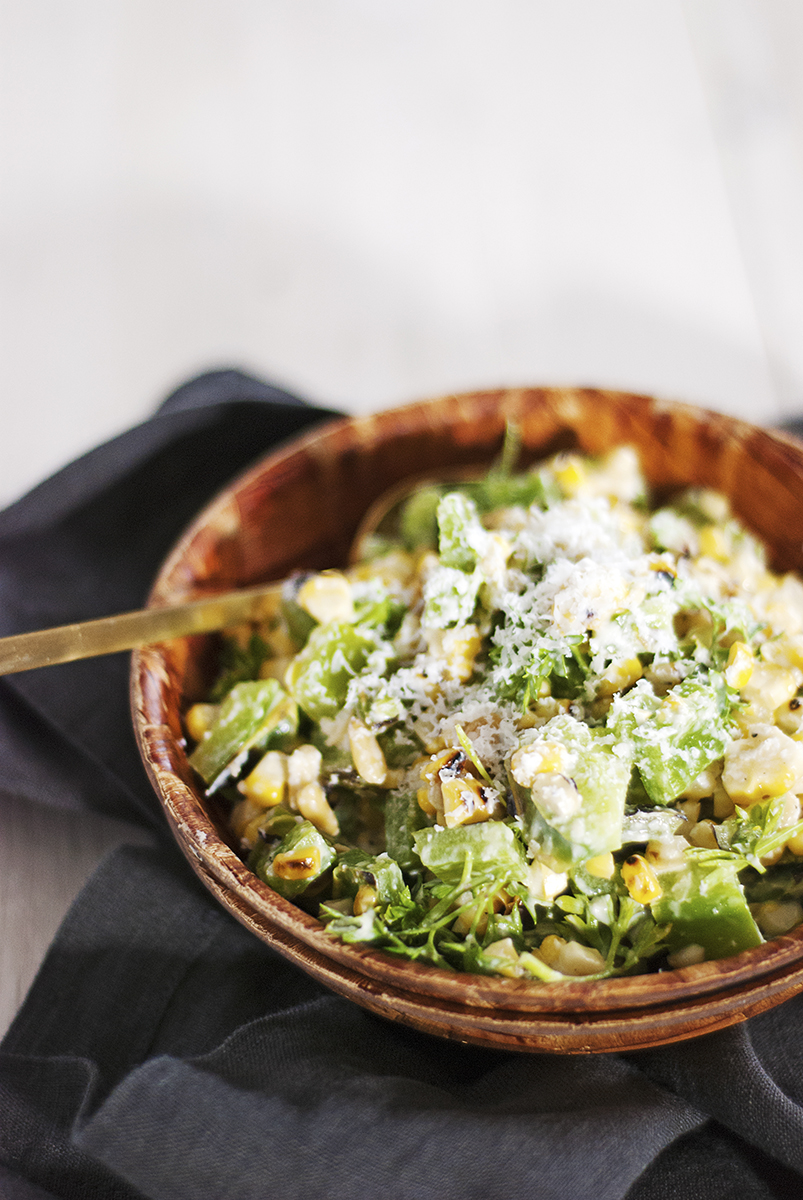 Seriously, those little hairs do get everywhere. (Although I'll still admit to occasionally shucking corn over the garbage bin in our kitchen as an adult.) It's funny how we remember these small aspects from our childhood. Maybe this is why I love corn so much today!
Related: Perfect Grilled Steaks with Cherry Tomato Salad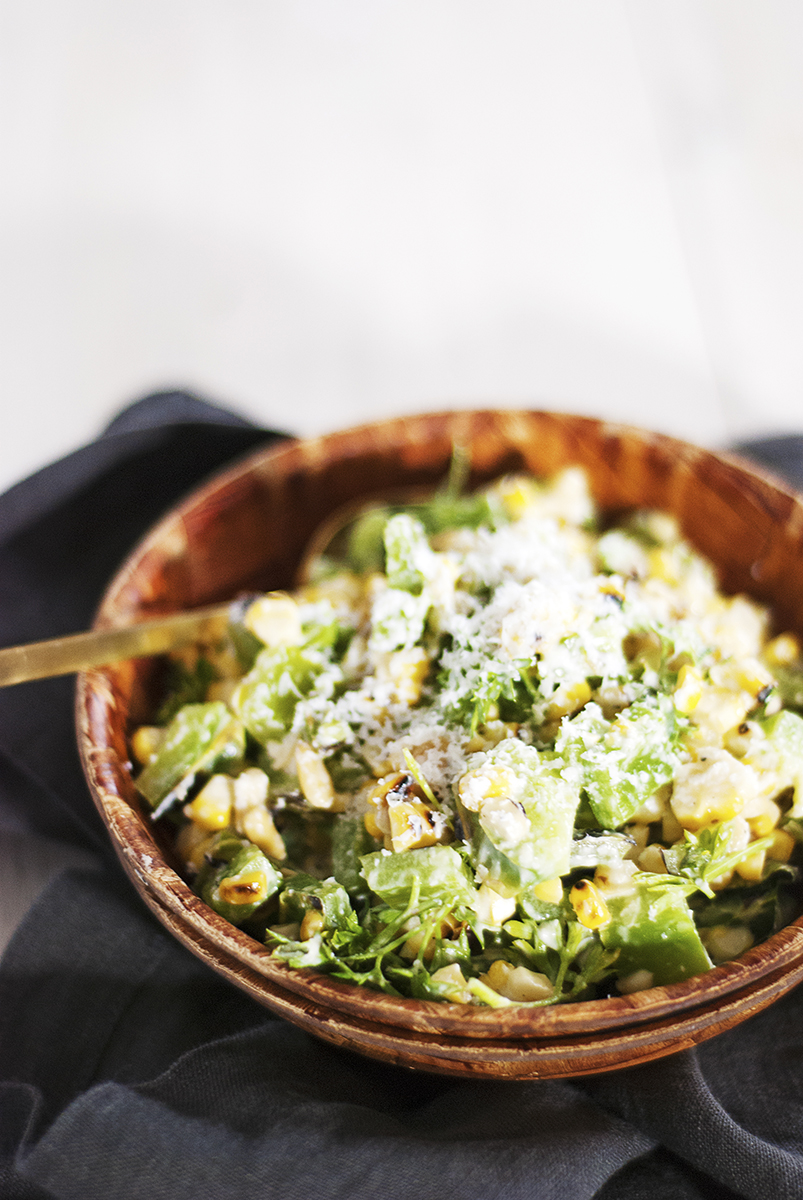 And I especially I love a good summer salad, like this roasted corn summer salad! It's simple to assemble and involves cheese. Lots of cheese! Excellent. It's the perfect addition to any barbecue or grilling event, since you can just grill these veggies right alongside your protein of choice!
First, you'll roast the corn and the green bell pepper on the grill. You could also do this over a gas flame stove if it's not "grilling weather" outside. While the veggies cool, you can prepare this simple mayonnaise and Greek yogurt based sauce before tossing the veggies with the sauce, tons of fresh herbs, and lots of grated cotija cheese. Have I mentioned just how much I love cotija?!
Related: Grilled Ancho Chili Burgers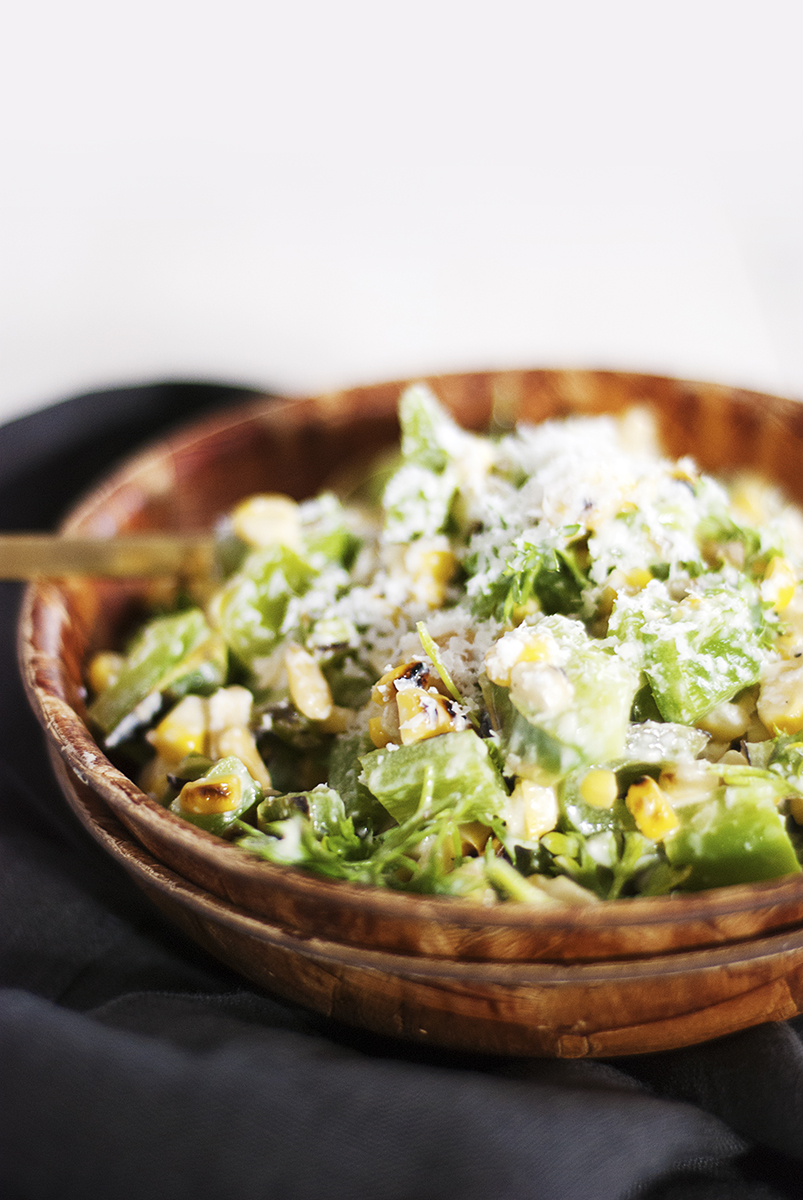 Now it's your turn: what is your favorite summer side salad? Share with me by commenting below!