These raspberry and pear turnovers will be your new go-to breakfast (or dessert… 🙂 ) recipe! They are made from crescent roll dough and topped with fresh raspberries.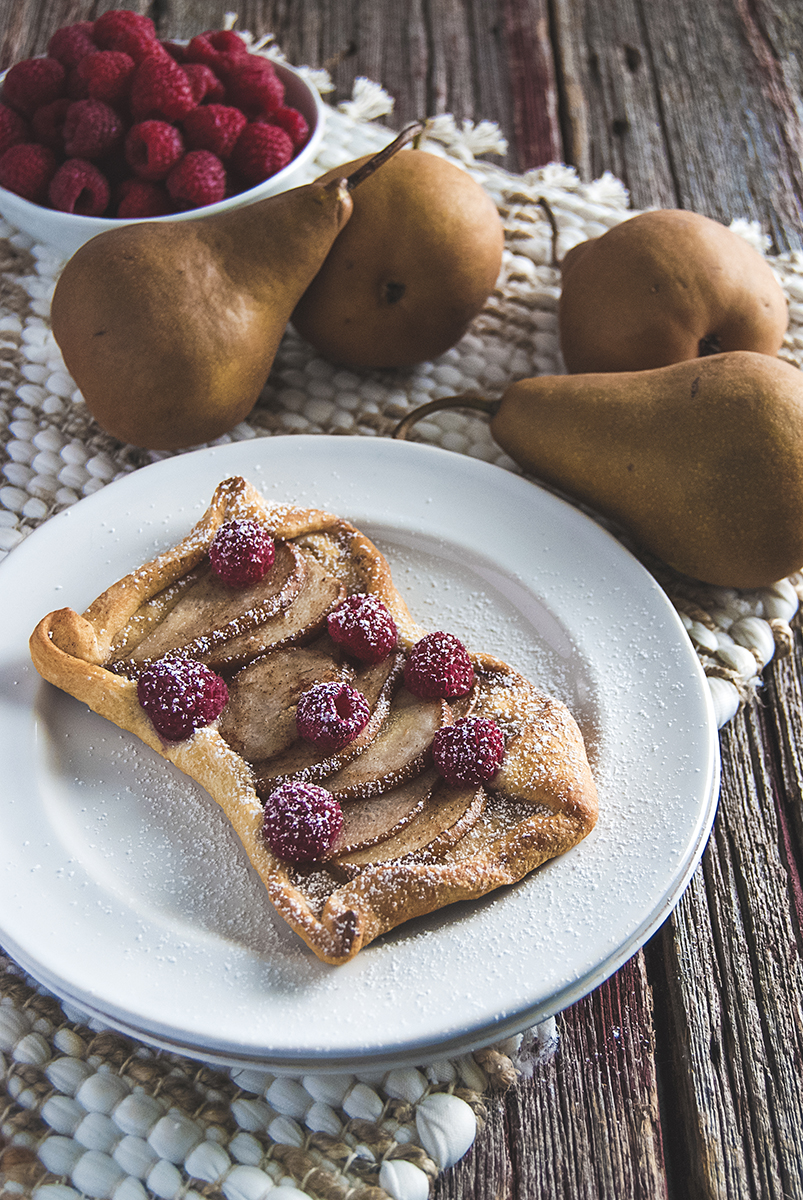 This post may contain affiliate links. Please click here to read my full disclosure policy.
Happy New Year, to all! We spent last week enjoying the somewhat warmer weather at Disney World, and returning to 7 degree temperatures was rough, let me tell you!
Related: How to Plan the Ultimate Adult Trip to Walt Disney World: Part 1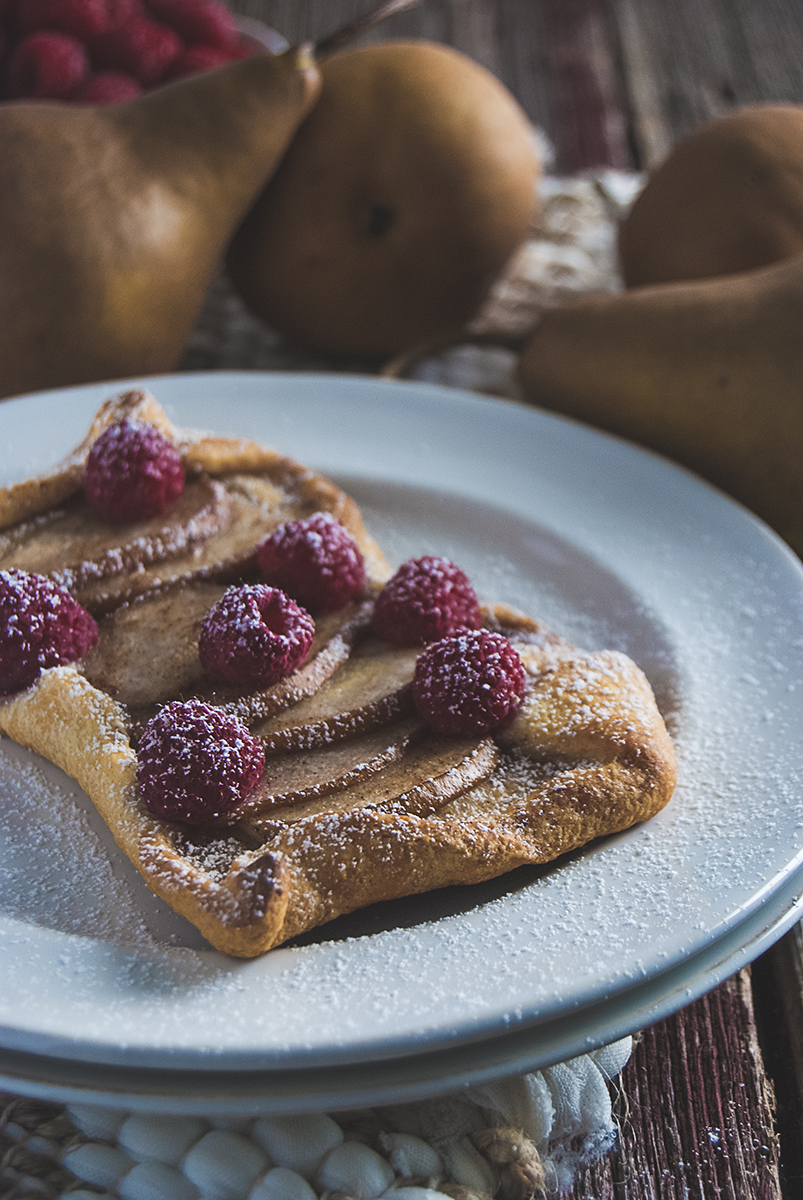 We were late in coming up with a list of our 2018 goals, this year. Last year we spent time coming up with a whole host of goals, goals about home, our relationship, finances, etc. It was ambitious to begin with, and looking at our only half-completed list at the end of the year was somewhat discouraging.
That's why this year I've decided to come up with just five core goals that integrate all of the areas that I'd like to work on this year, and I'm hoping this will be more manageable over the next 12 months! What are your new goals this year?
Related: Banana and Chocolate Nutella Custard Tarts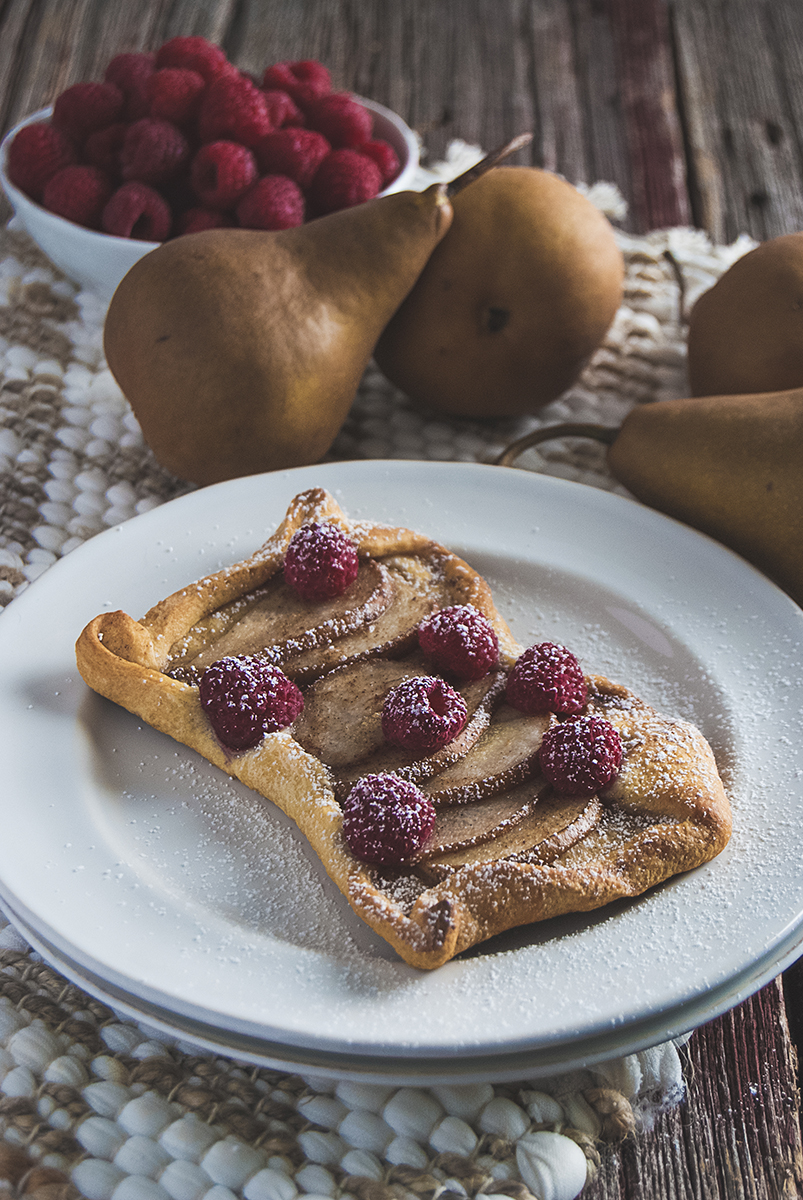 Talking about New Years resolutions and goals for 2018 might not be the best transition into todays recipe, now that I think about it, as these pastries are definitely not going to be trimming any inches off the waistline! But hey, they have fruit, and that's a start, right? This recipe is such an easy one to prepare, but so gorgeously delicious that it will knock the socks off of anyone you happen to be entertaining! The pear slices first get coated with a delicious mixture of cinnamon, sugar, and salt, before being lined up on a pastry and baked with fresh raspberries. These are best served warm right out of the oven (but are tasty reheated or just eaten at room temperature too!).
Related: Pineapple Empanadas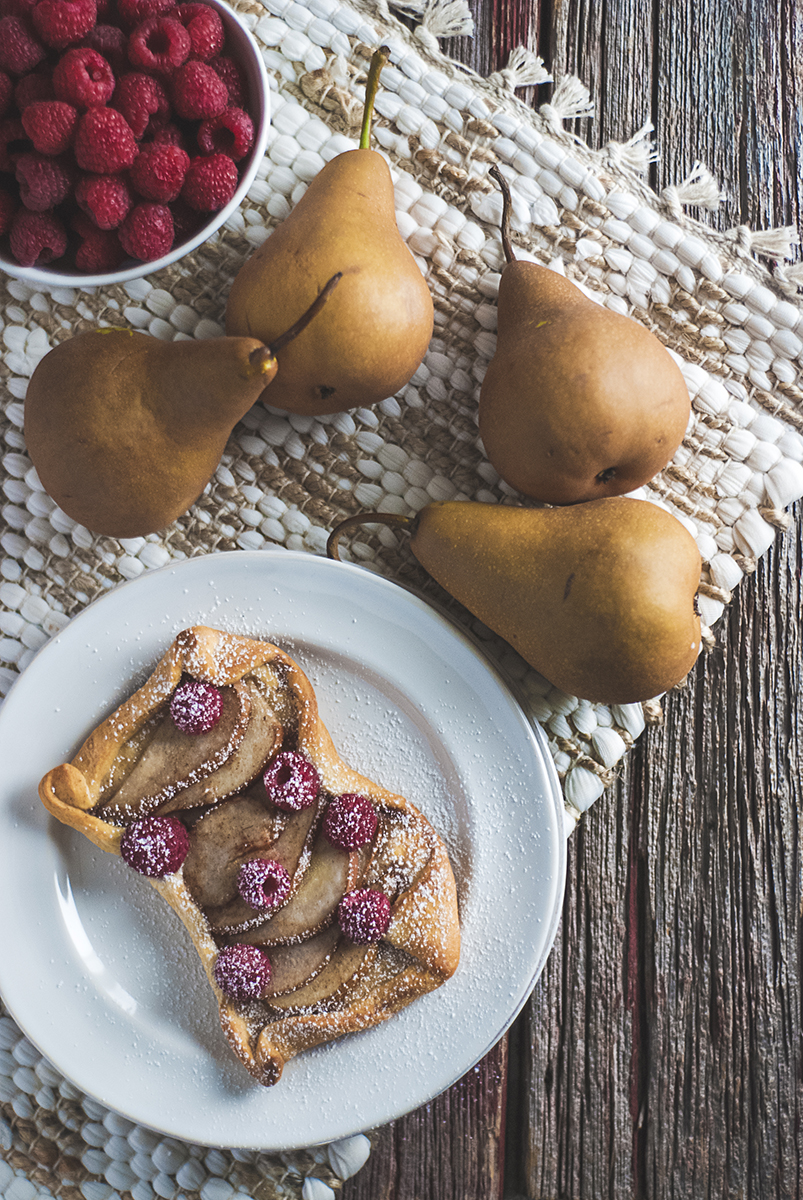 Now share with me below: what are your New Year's resolutions and goals for 2018?