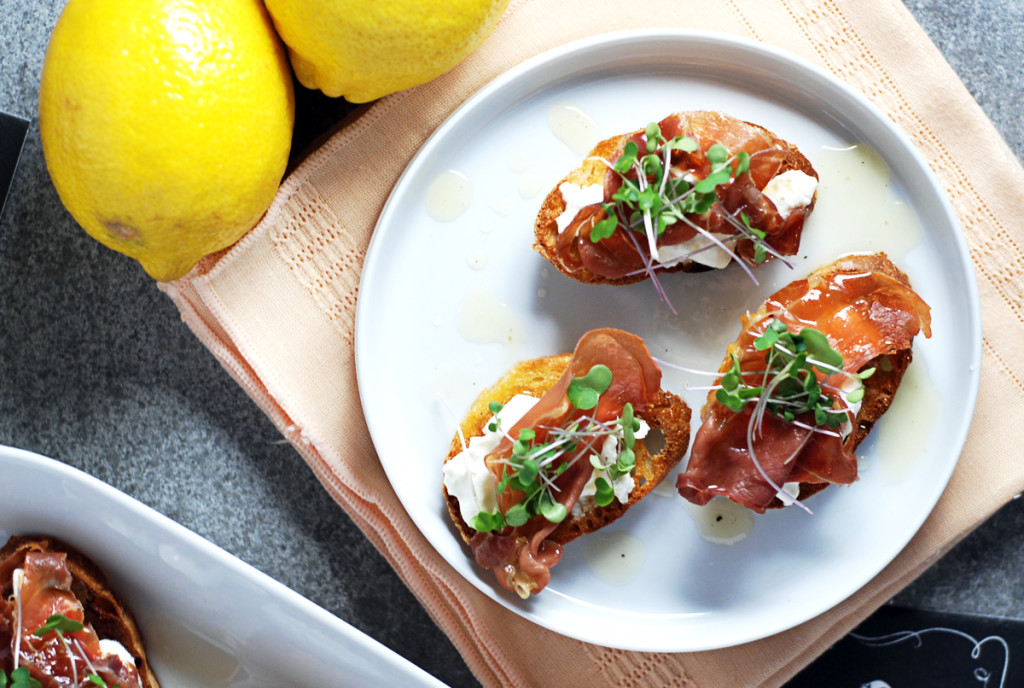 Is there anything so amazing as the perfect little hors d'oeuvre that is the crostini? I am a bruschetta and crostini fiend, and so these prosciutto crostini with burrata and lemon honey drizzle really hit the spot!
This post may contain affiliate links. Please click here to read my full disclosure policy.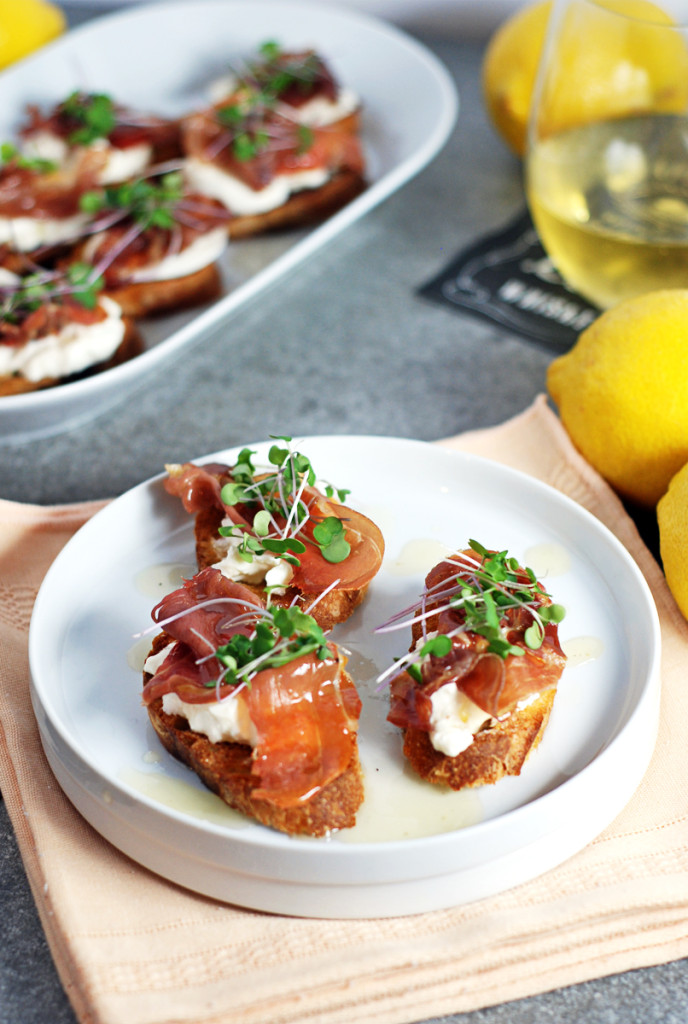 Has this weather been terrible or what? All I want to do is curl up on the sofa with my puppies and watch The Office. Because I'm watching the entire show, all nine seasons. Again. I never watched The Office when it was actually live on TV, and I don't know why because it literally is one of the funniest and most entertaining shows ever! Dwight is probably my favorite character. Plus he loves beets, so that's a win in my book!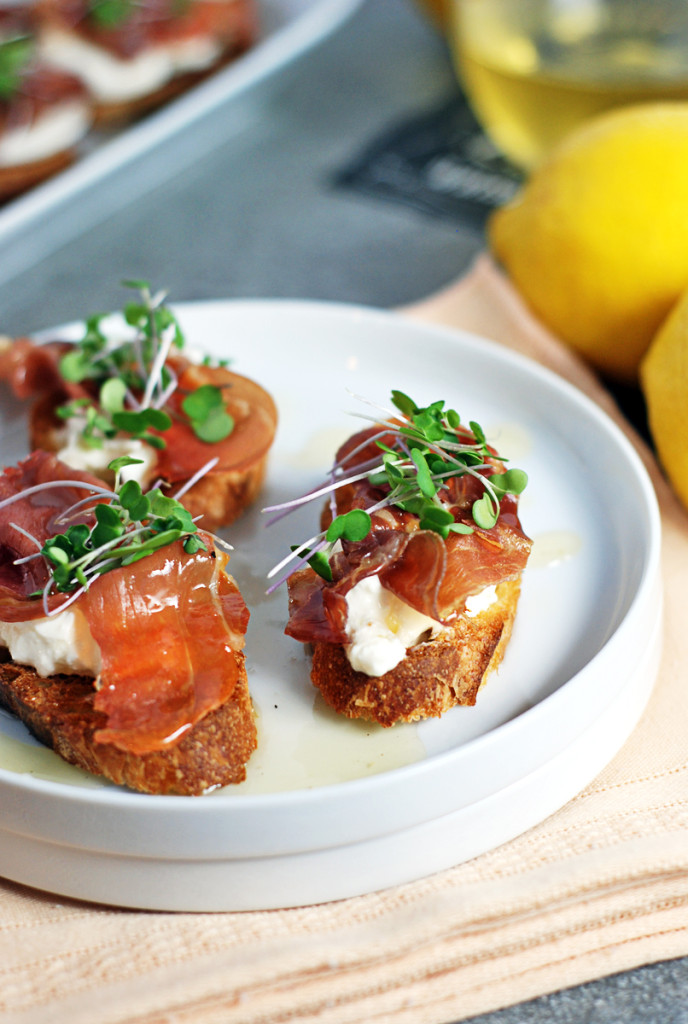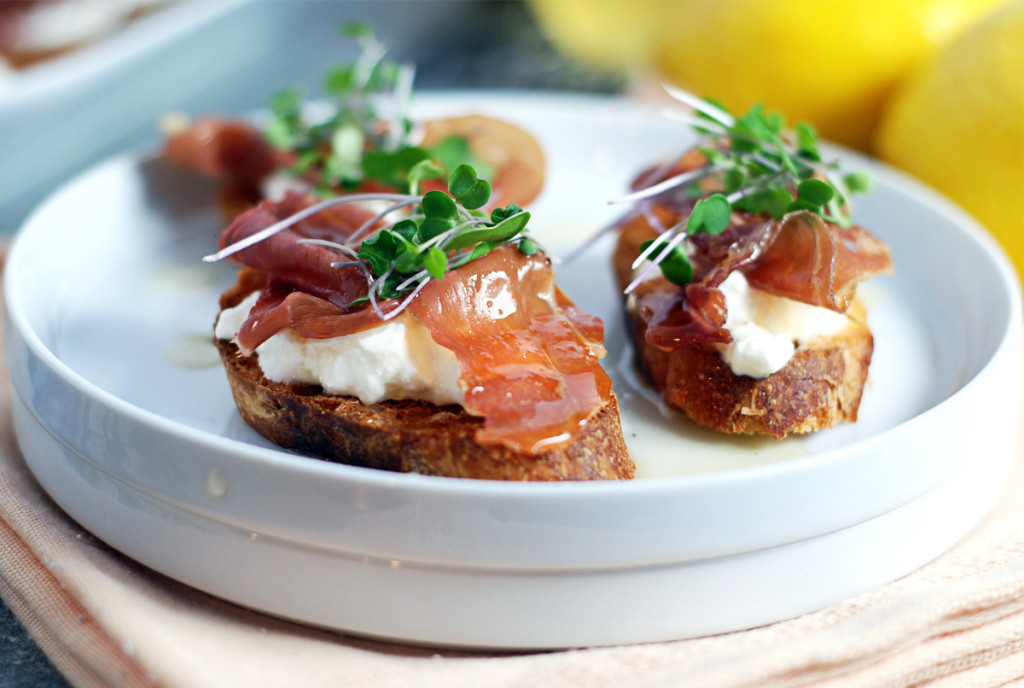 I love beets so much that last spring I wrote about my recipe for roasted beet crostini. And really, I just love crostini in general, especially easy-to-assemble crostini! There are so many different flavor combinations that work well on a little piece of crusty bread that it makes it such a fun and exciting appetizer to put together!
Related: Mushroom Crostini with Goat Cheese and Balsamic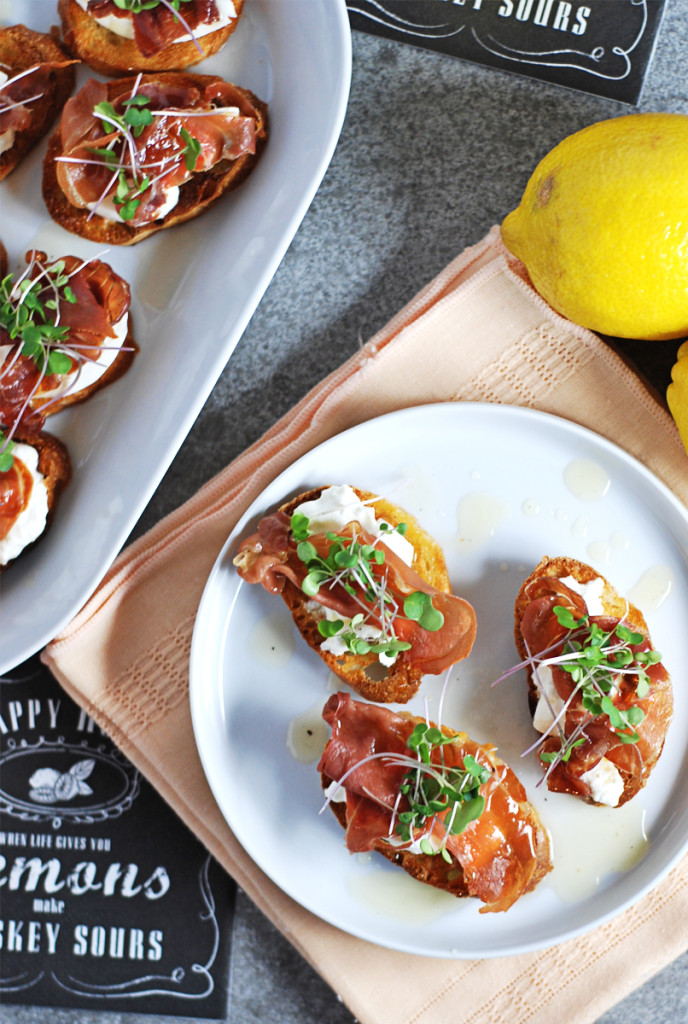 These crostini are so simple to assemble: they come together in just 15 minutes! Put the baguette slices under the broiler first and then prepare the rest of your ingredients: a quick lemon honey drizzle sauce, creamy burrata cheese, and crispy prosciutto pieces. Yum!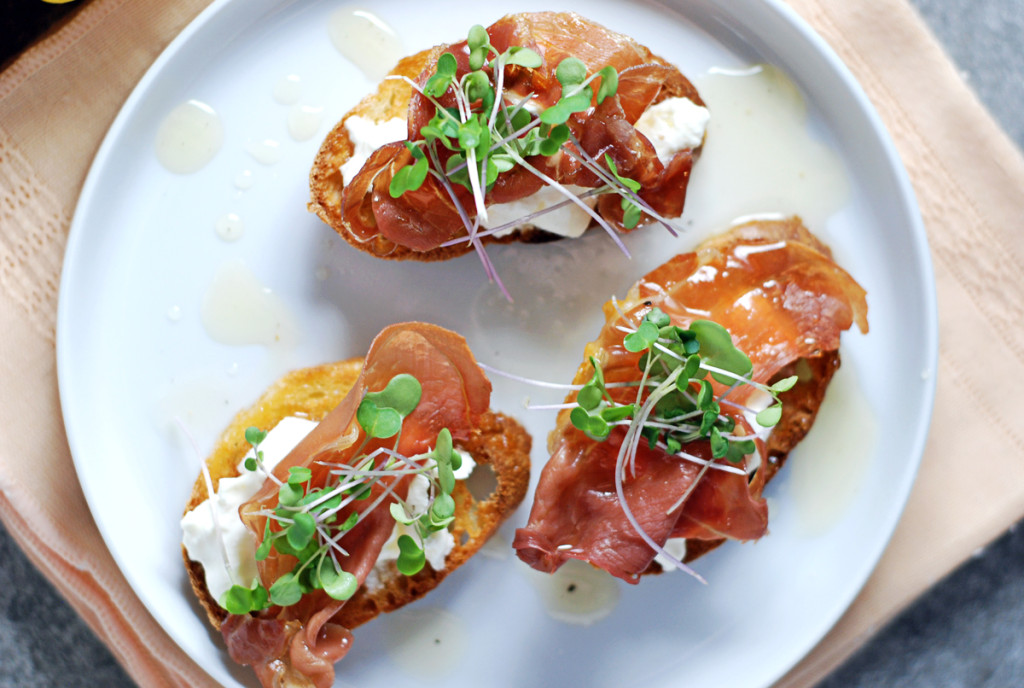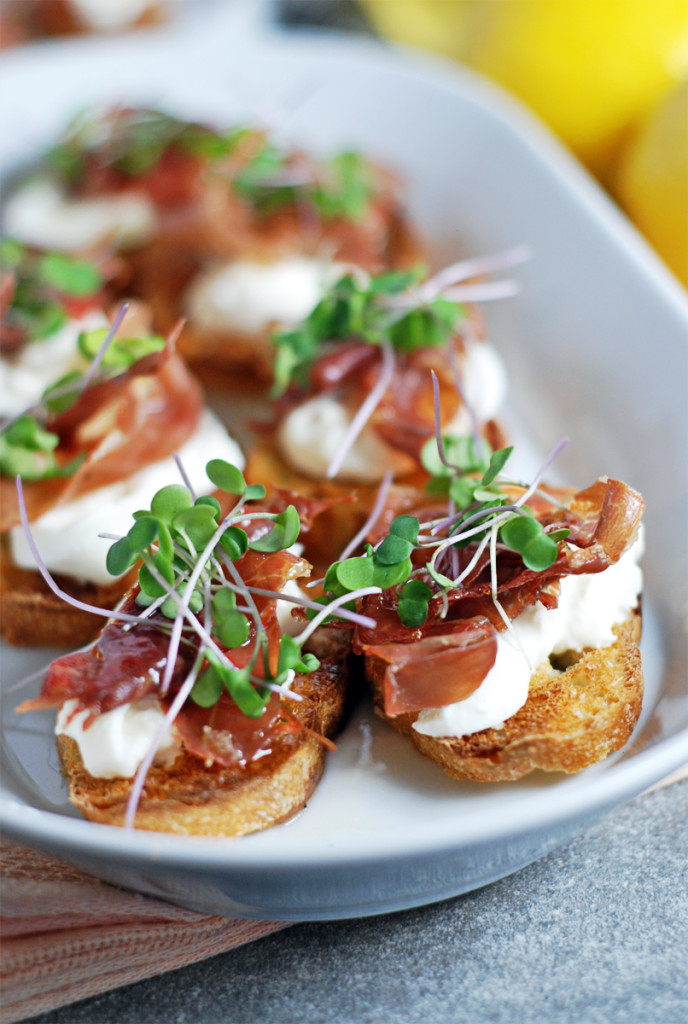 These crostini are perfect if you are having last minute company because they easily come together in just 15 minutes. What is your favorite simple appetizer for when you have company over? Share with me by commenting below!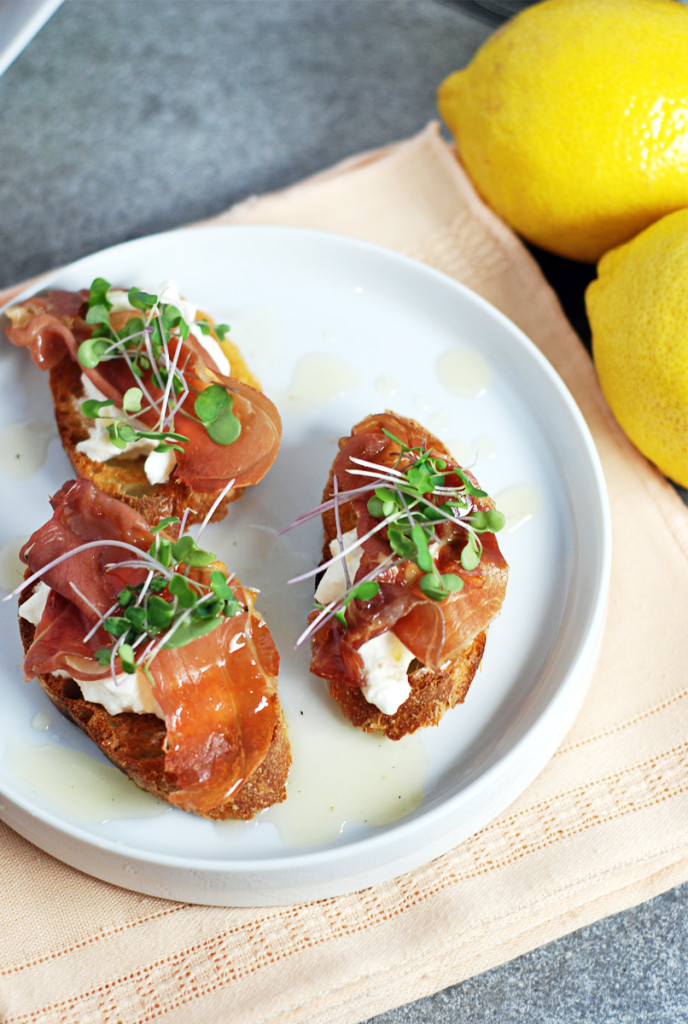 [optin-cat id="1965″]