This creamy Italian gnocchi dish is an ode to Positano, featuring fresh spinach and a cheesy Parmesan and mascarpone sauce.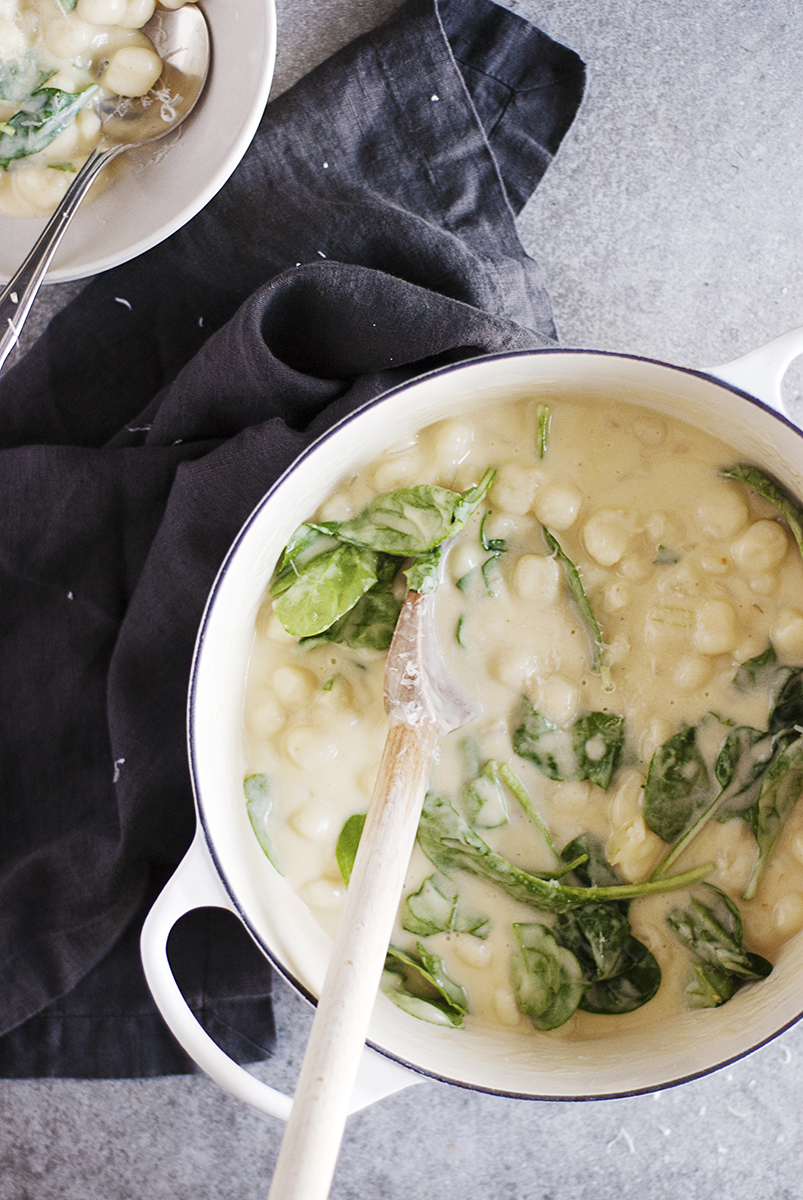 This post may contain affiliate links. Please click here to read my full disclosure policy.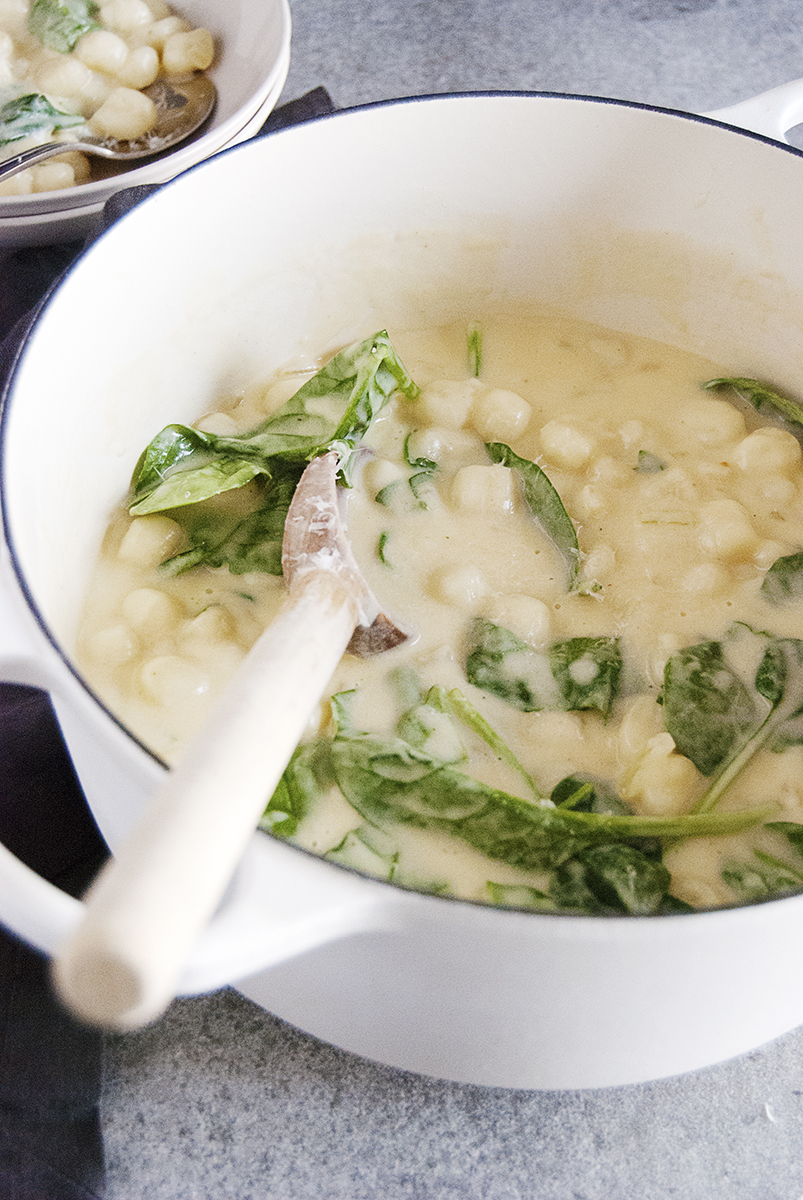 Mmm! This dish reminds me so much of our time on the Amalfi coast last year for our honeymoon. We spent a leisurely day cruising along the cities of the Amalfi Coast, snapping photos, visiting gelato shops, and eating delicious meals. It's a place I could definitely return to for a vacay again one day!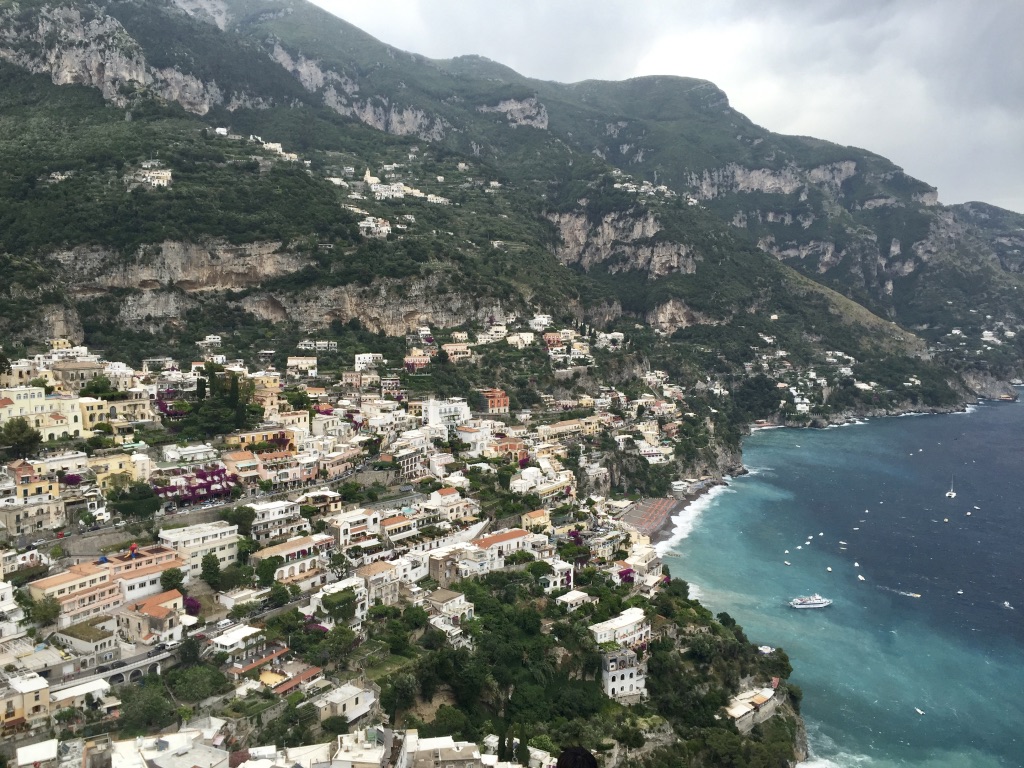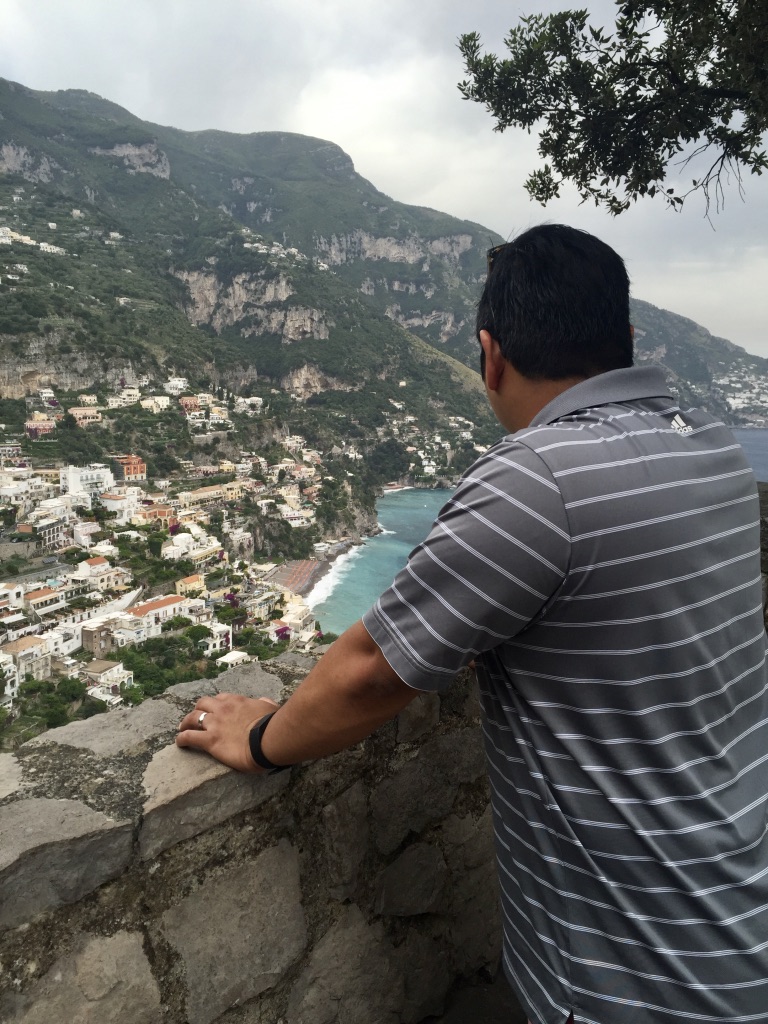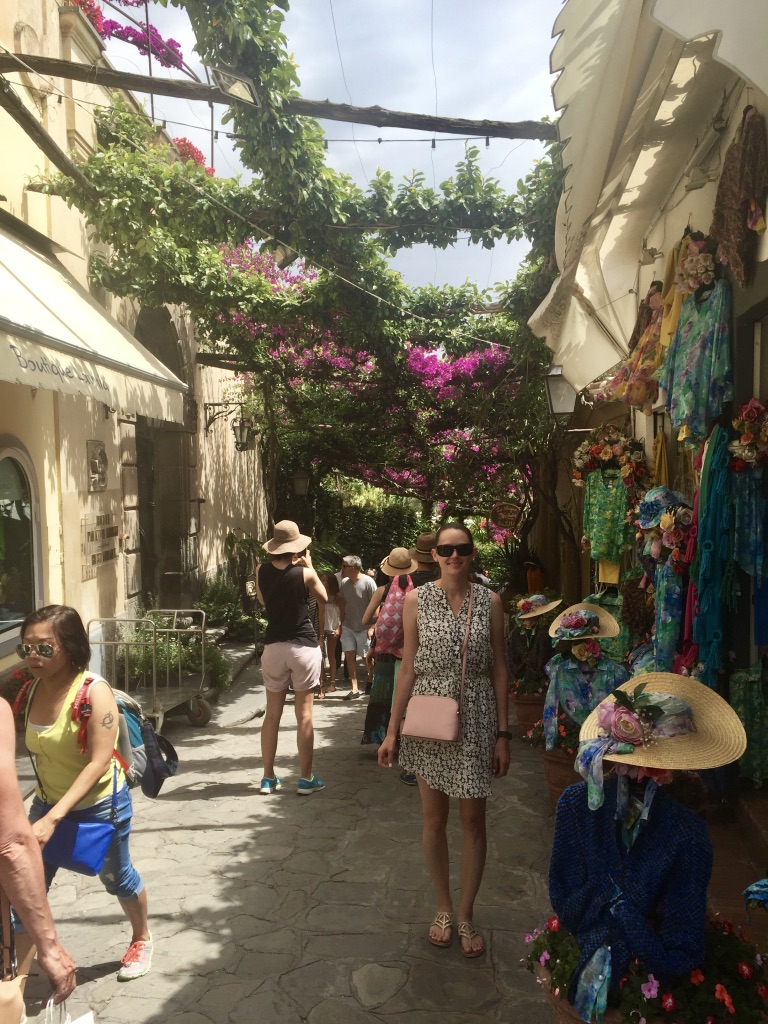 At lunch on this beautiful day, we had a deliciously simple, creamy, cheesy gnocchi dish. This recipe is my ode to that dish, which I can still taste when I think about it!
Related: Spinach Gnocchi with Creamy Lemon Sauce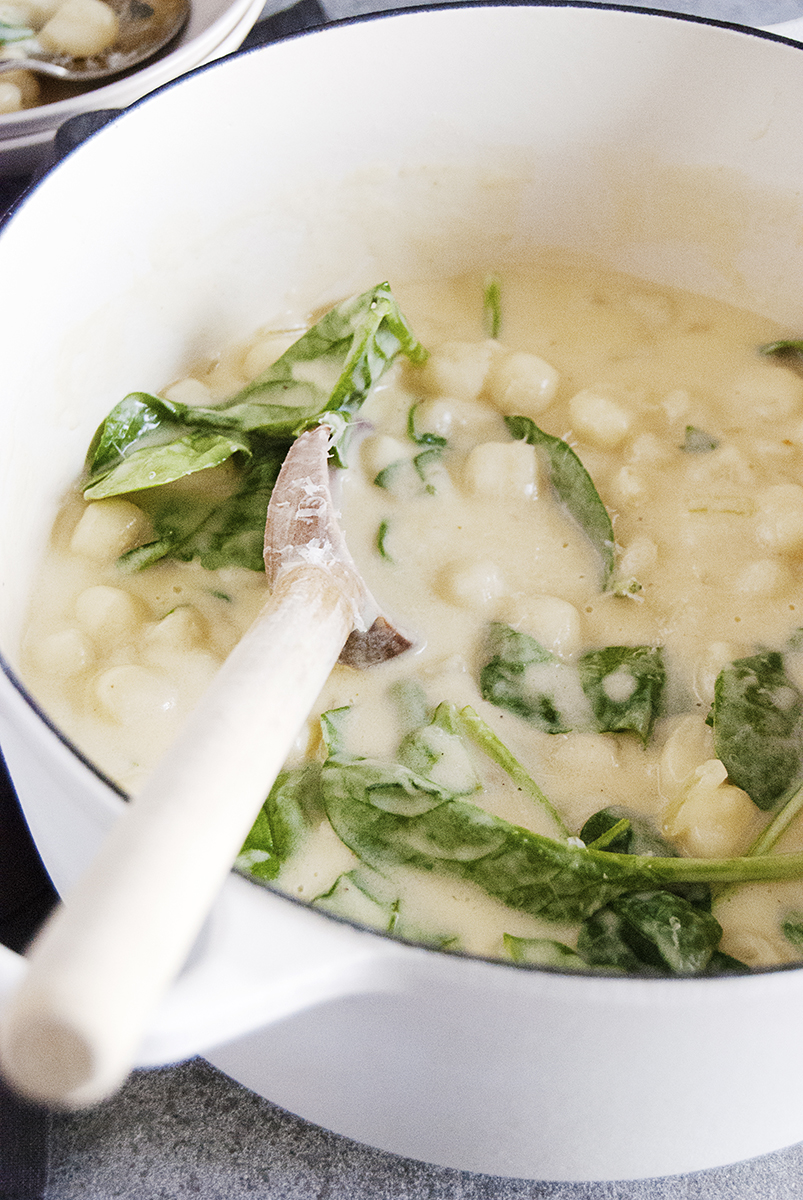 So I was on a mission to recreate this cheesy, delightful dish. I started by caramelizing shallot and garlic in a dutch oven until softened, before adding flour and stock to make a simple roux. When thickened, the sauce is finished with creamy mascarpone and sharp, salty Parmesan until melted. Finished with mini gnocchi (or regular sized if you prefer!), fresh lemon juice and spinach, this dish will literally melt in your mouth!
Related: Squid Ink Gnocchi with Champagne Beurre Blanc and Crispy Prosciutto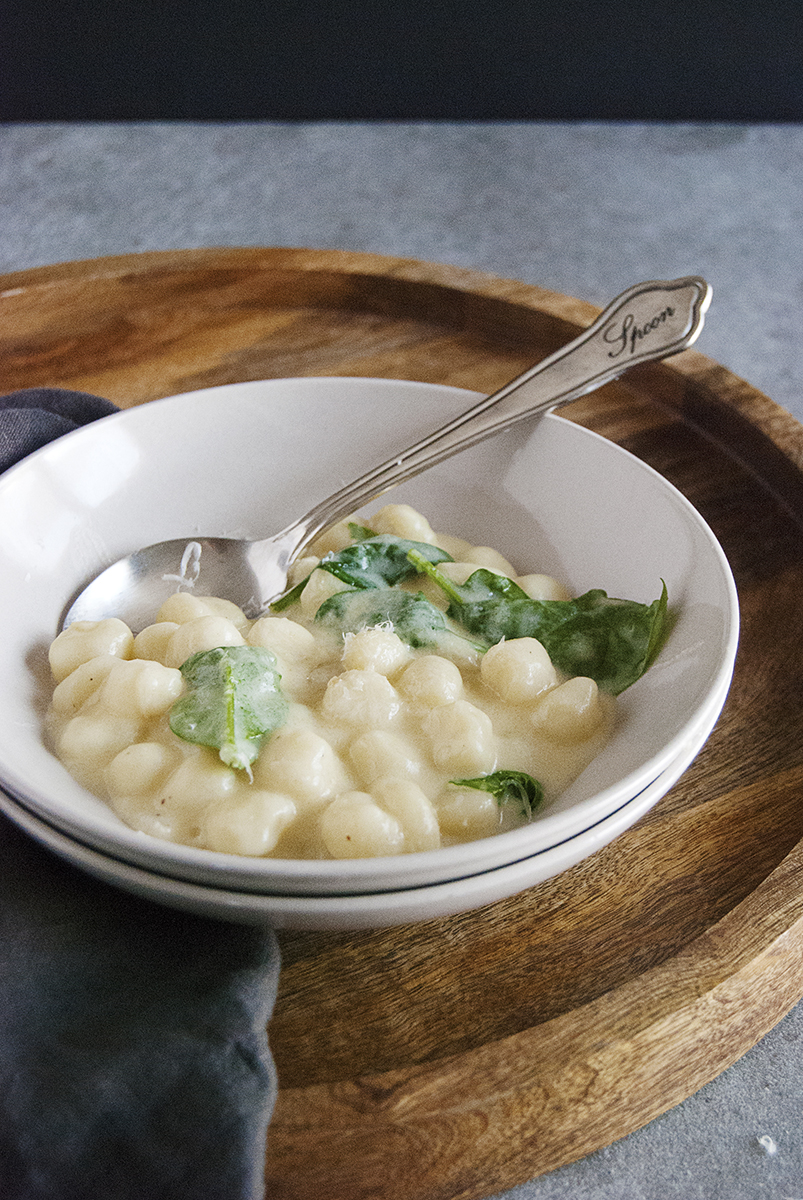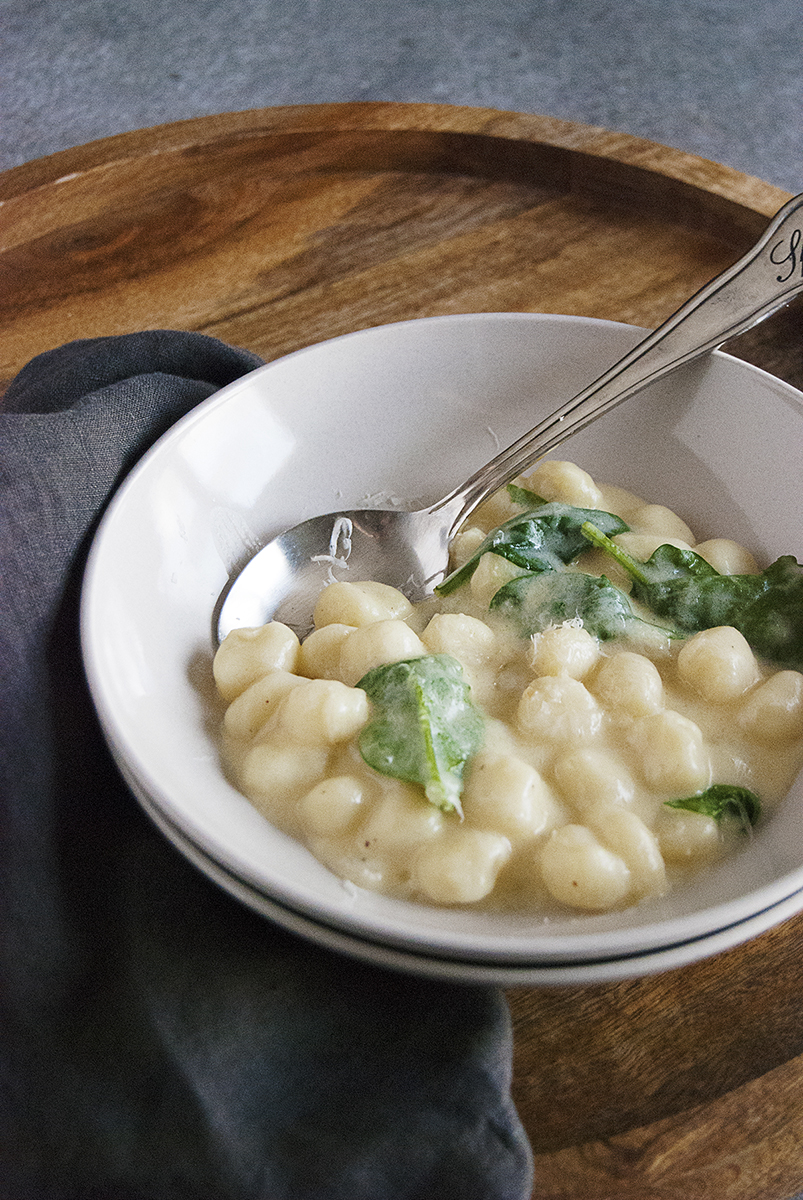 Now it's your turn: what is your favorite memorable dish from a recent vacation you took? Share with me by commenting below!