Pistachio pesto pizza, featuring homemade pistachio pesto with crumbled sausage, creamy burrata, and fresh basil.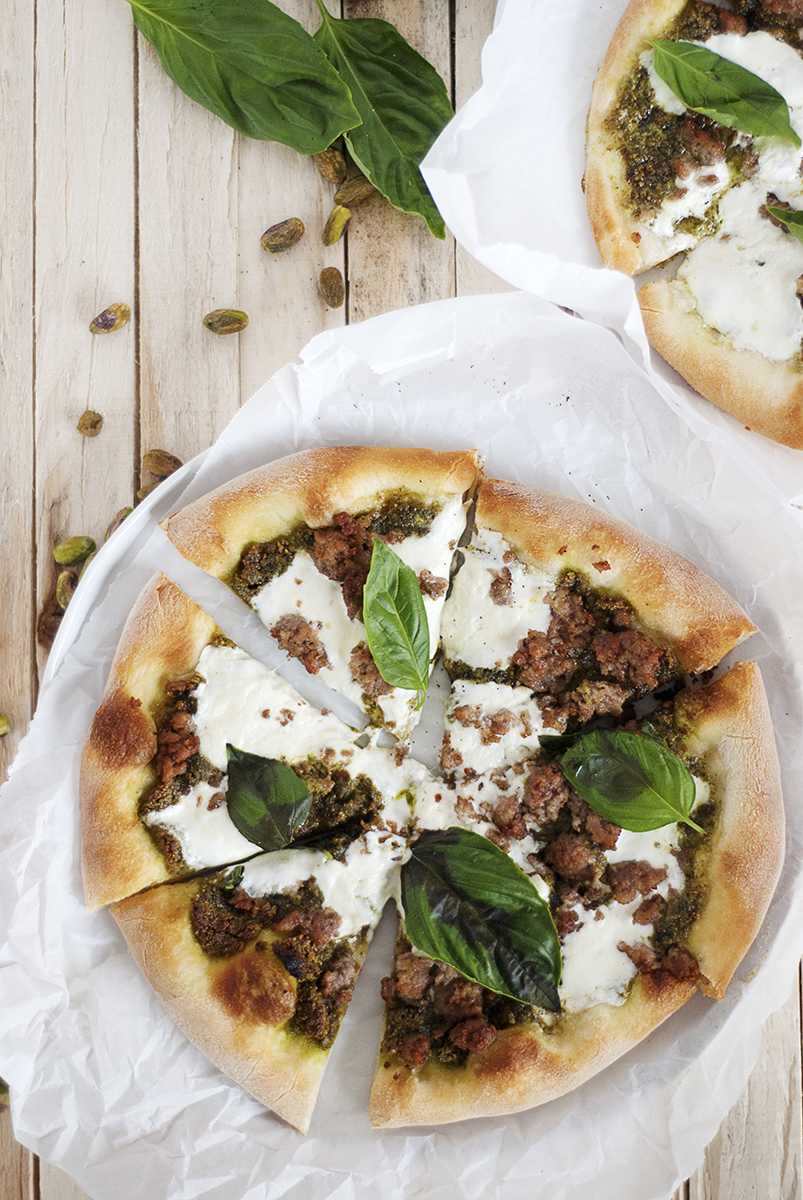 This post may contain affiliate links. Please click here to read my full disclosure policy.
Today I'm channeling my city girl side with this pizza from one of my favorite Chicago restaurants: Forno Rosso! This West Loop establishment was introduced to me by my sister and her husband, and it is some of the best pizza pie I've had. Their menu is a combination of classic flavor combinations and some unique twists, such as their pistachio pizza, which was my favorite of the meal!
Related: Shredded Chicken and Garlic Butter Pizza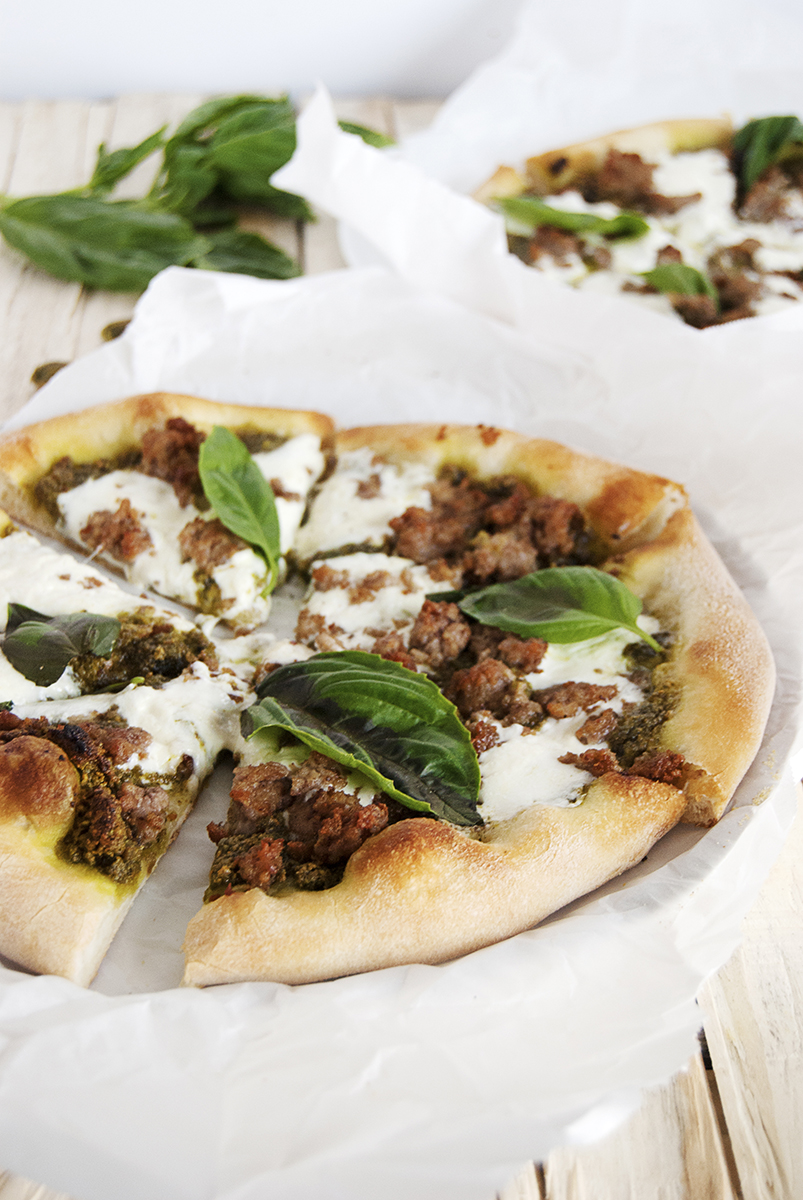 This pizza is such a tasty combo that I just couldn't leave it in the Windy City: I had to bring it back home to Michigan. Today I'm sharing my recreation of this Forno Rosso specialty. I topped store-bought pizza dough (but definitely make your own if you're up for it!) with homemade pistachio pesto, pork sausage, fresh burrata, and basil just plucked from the plant outside. This is a recipe you'll want to make over and over again!
Related: Prosciutto and Burrata Pizza with Poached Eggs and Arugula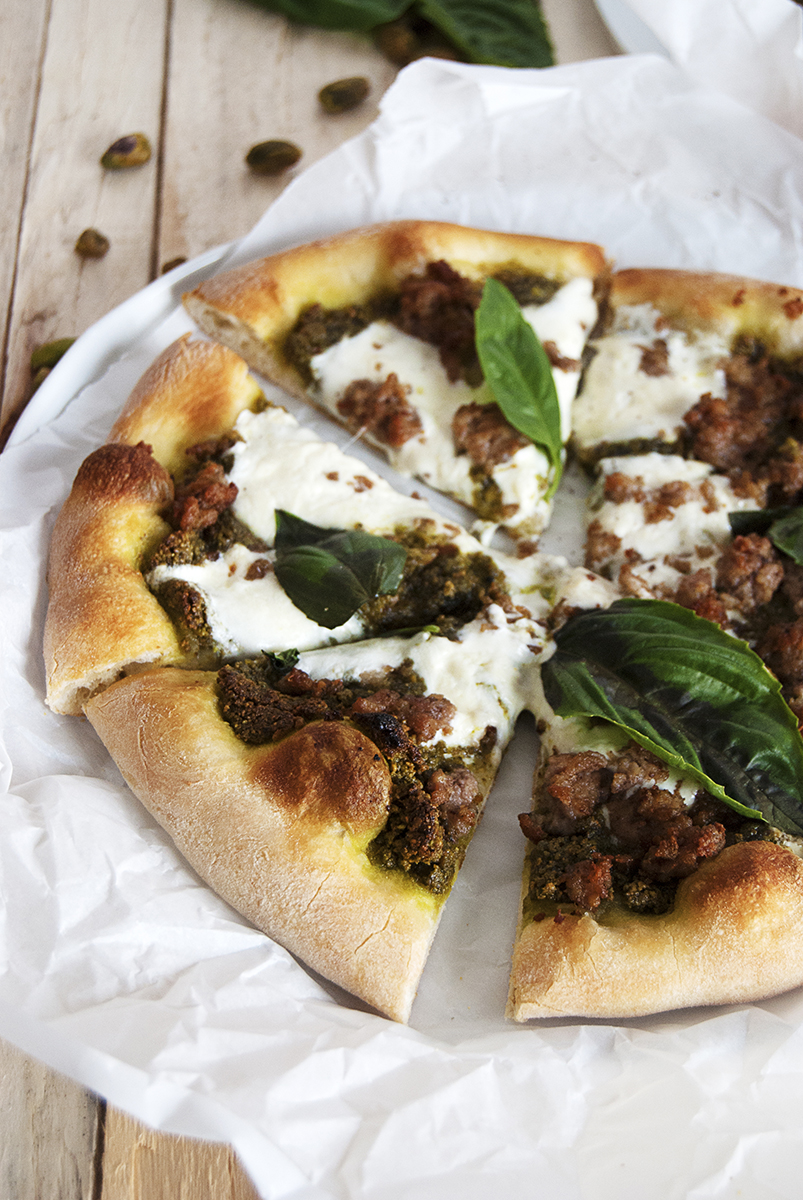 Can we just talk about this pesto for a second? Pistachio pesto. If you haven't had the pleasure yet, make this immediately. The pesto keeps great in the freezer, so make an extra batch and freeze it for later! (I.e. don't let any of those expensive little pistachios go to waste!) It's full of salty pistachio nuts and fresh basil, with the usual parmesan cheese. The pesto is brightened up with the addition of lemon. Mmm!
Related: Goat Cheese, Shallots, and Roasted Beet Pizza
With this recreation recipe, I'll be able to enjoy a little slice of Forno Rosso here at home in the Mitten whenever I want. But hey sis: feel free to invite us back anytime for some tasty pizzas!