Sea bass is totally my new favorite fish, and a fish that expensive is one to be treasured! Today I'm celebrating sea bass with a beautiful lemon chive beurre blanc!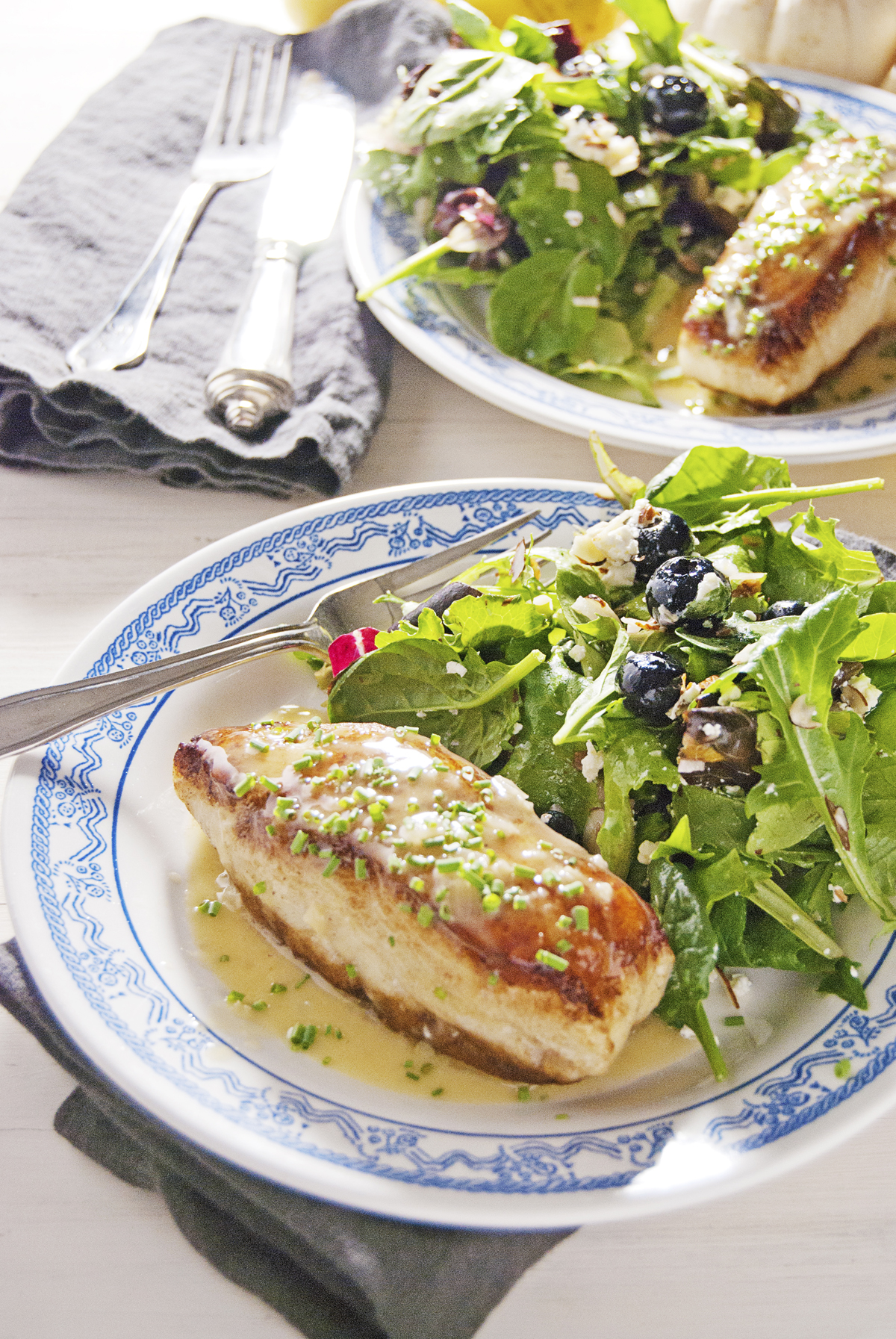 This post may contain affiliate links. Please click here to read my full disclosure policy.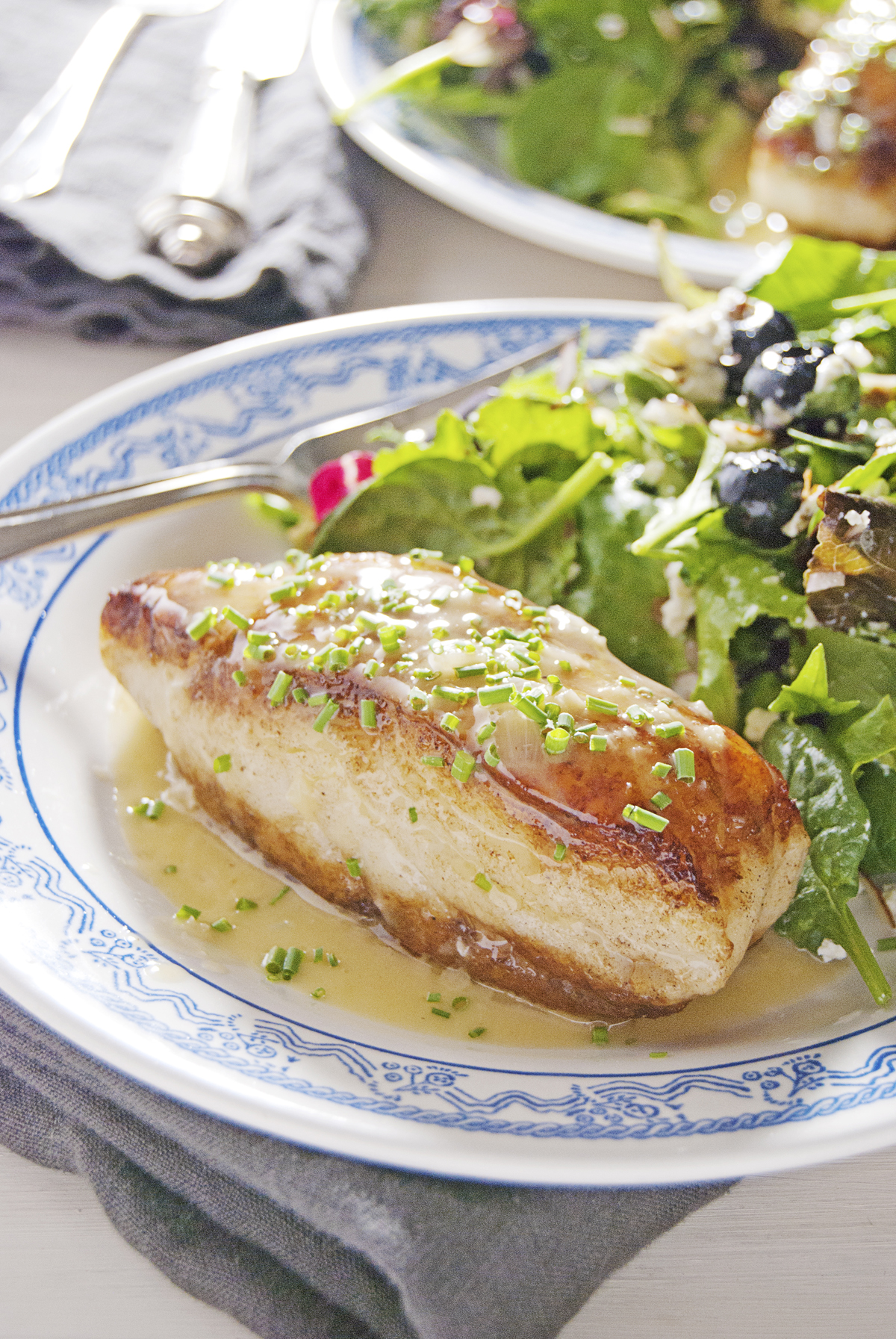 We leave for Disney World in 4 days! I can't even describe how excited I am, there are so many things to look forward to! Delicious meals at all my favorite Disney restaurants, even more tasty food offerings from the Food & Wine Festival booths, lots of fun attractions, gorgeous 80 degree weather, and of course some pool and hot tub time! But most of all I'm looking forward to traveling back to the place where my husband and I met, which is one of the reasons Disney World is so special to me.
Related: My Top 10 Favorite Places to Eat and Drink in Disney World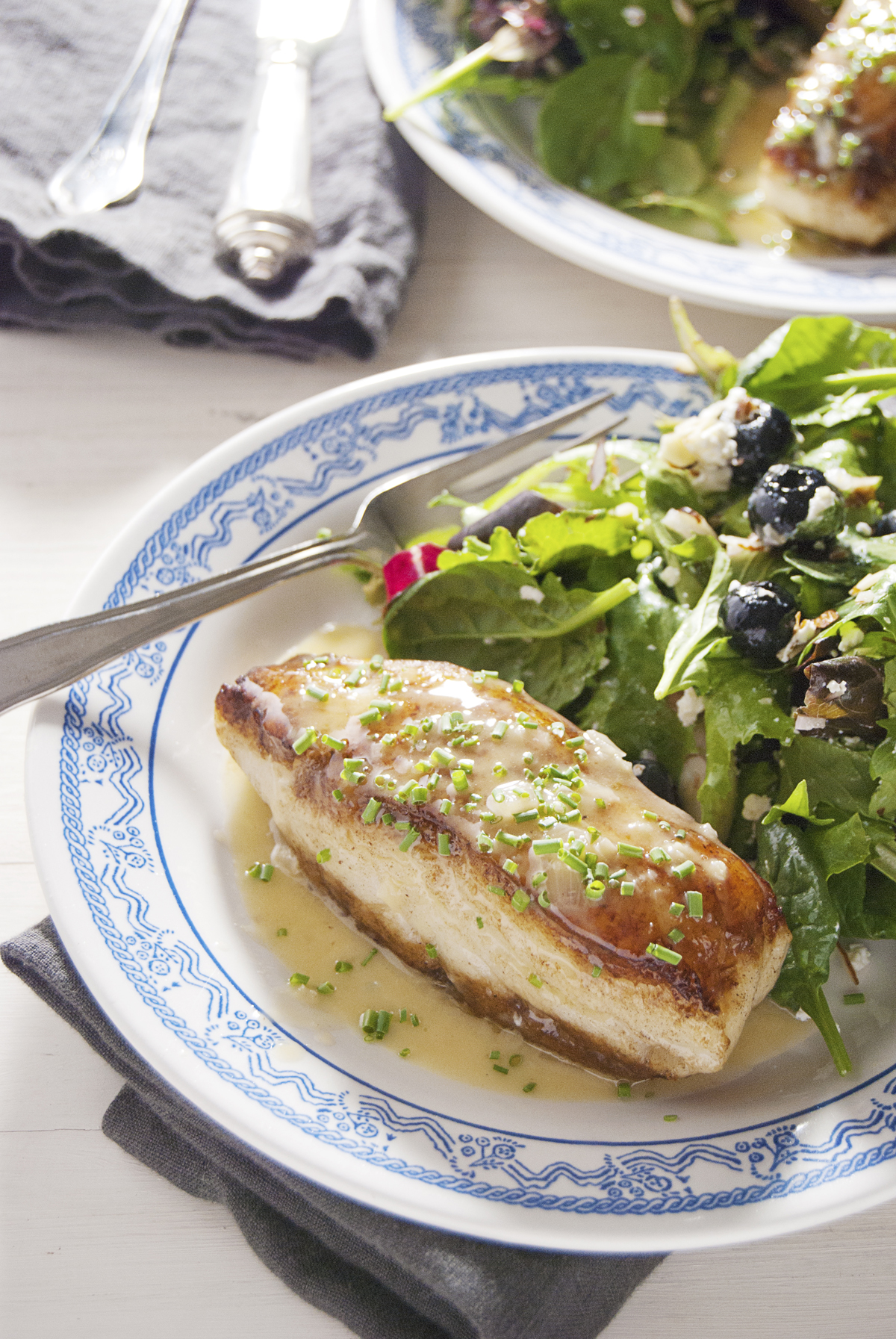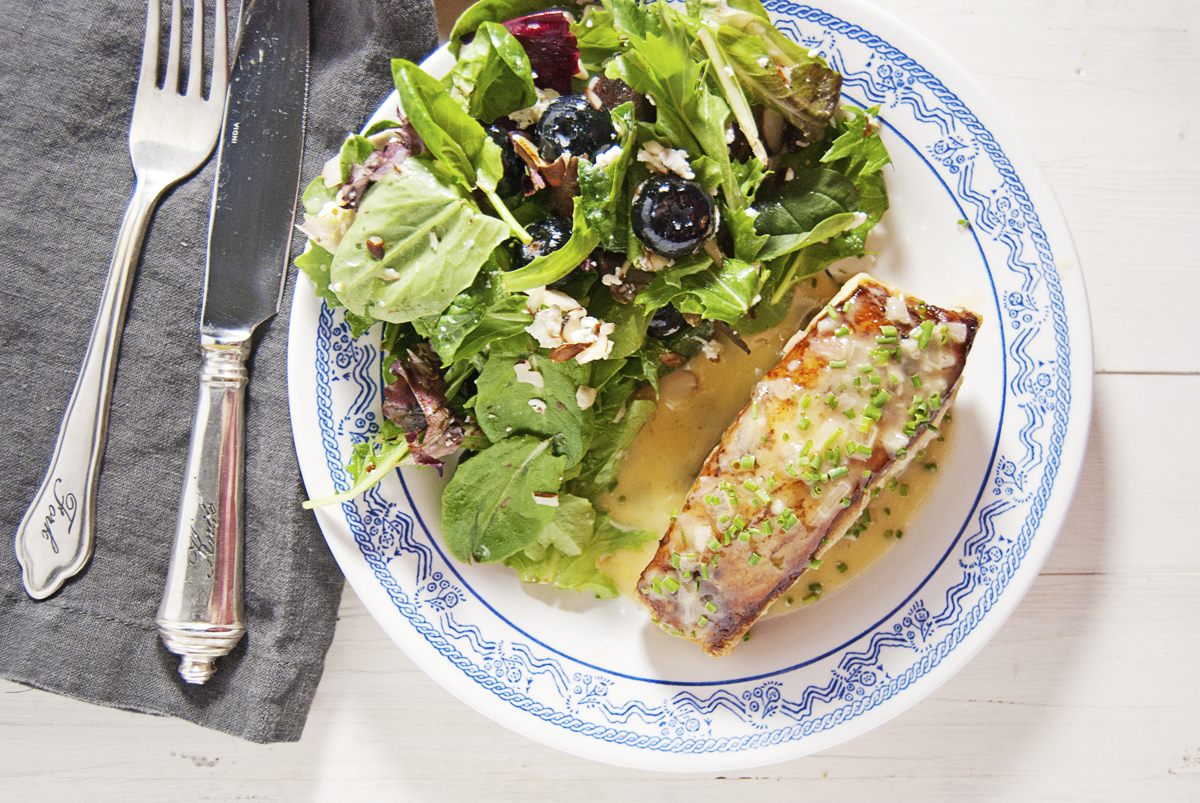 But before we take off on our jet plane down to Orlando, let me share with you a recipe for my favorite new fish! I saw a heaping pile of beautiful filets of Chilean sea bass at the market last week, and I just couldn't help but snatch a couple of them up, even at their hefty price tag. Every now and then it is fun to splurge on these foods for a fancy at-home date night!
When you're cooking with such delicious fish, all you need is a simple and tasty sauce that really brings out the flavor of the fish. For this sea bass, I chose a classic beure blanc sauce with lemon juice and lots of fresh chives. And pairing this with a quick side salad counteracts the effects of all that butter. I swear! 😀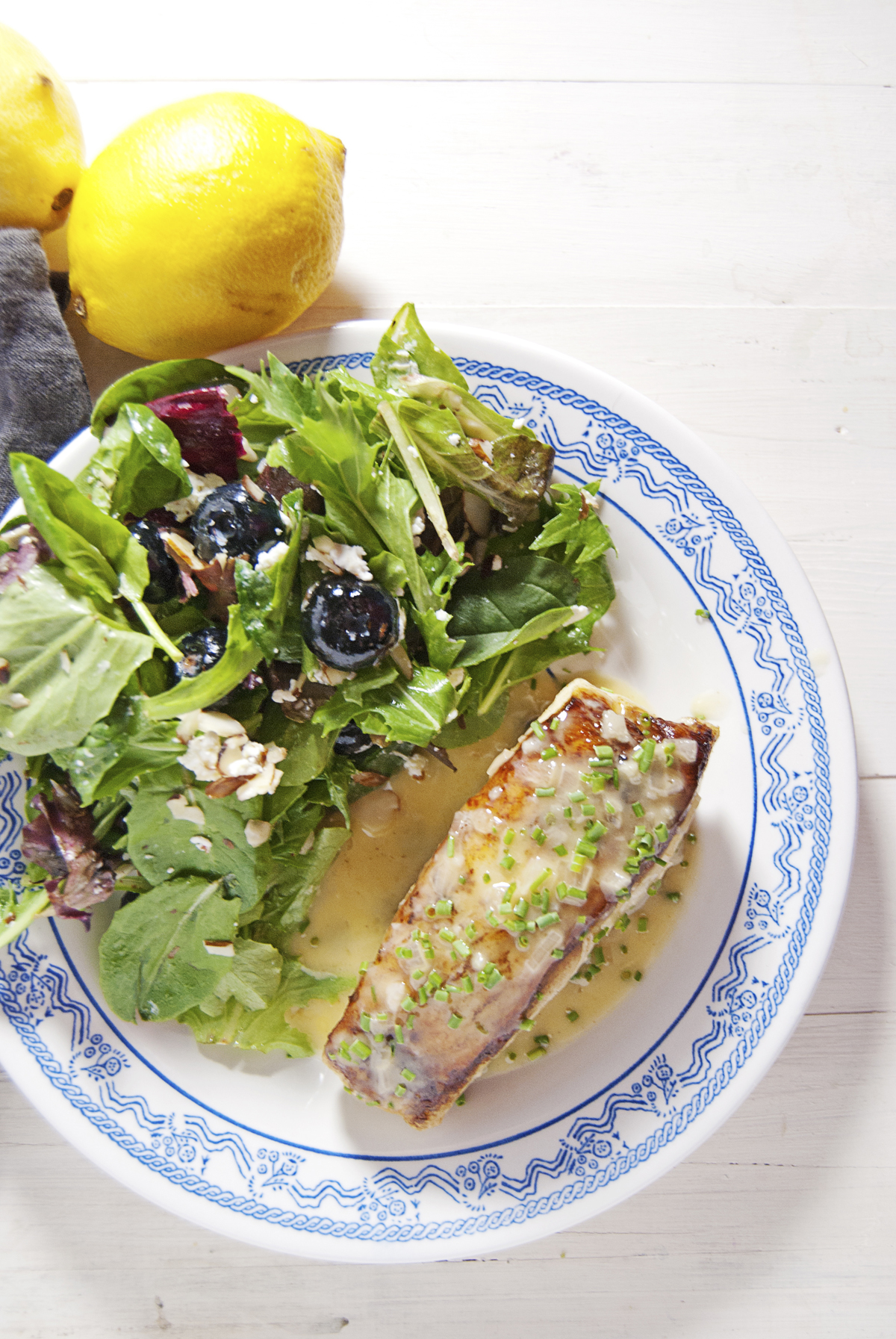 Now it's your turn: what is your favorite type of fish? Share with me by commenting below!