Sometimes you just need pan roasted carrots.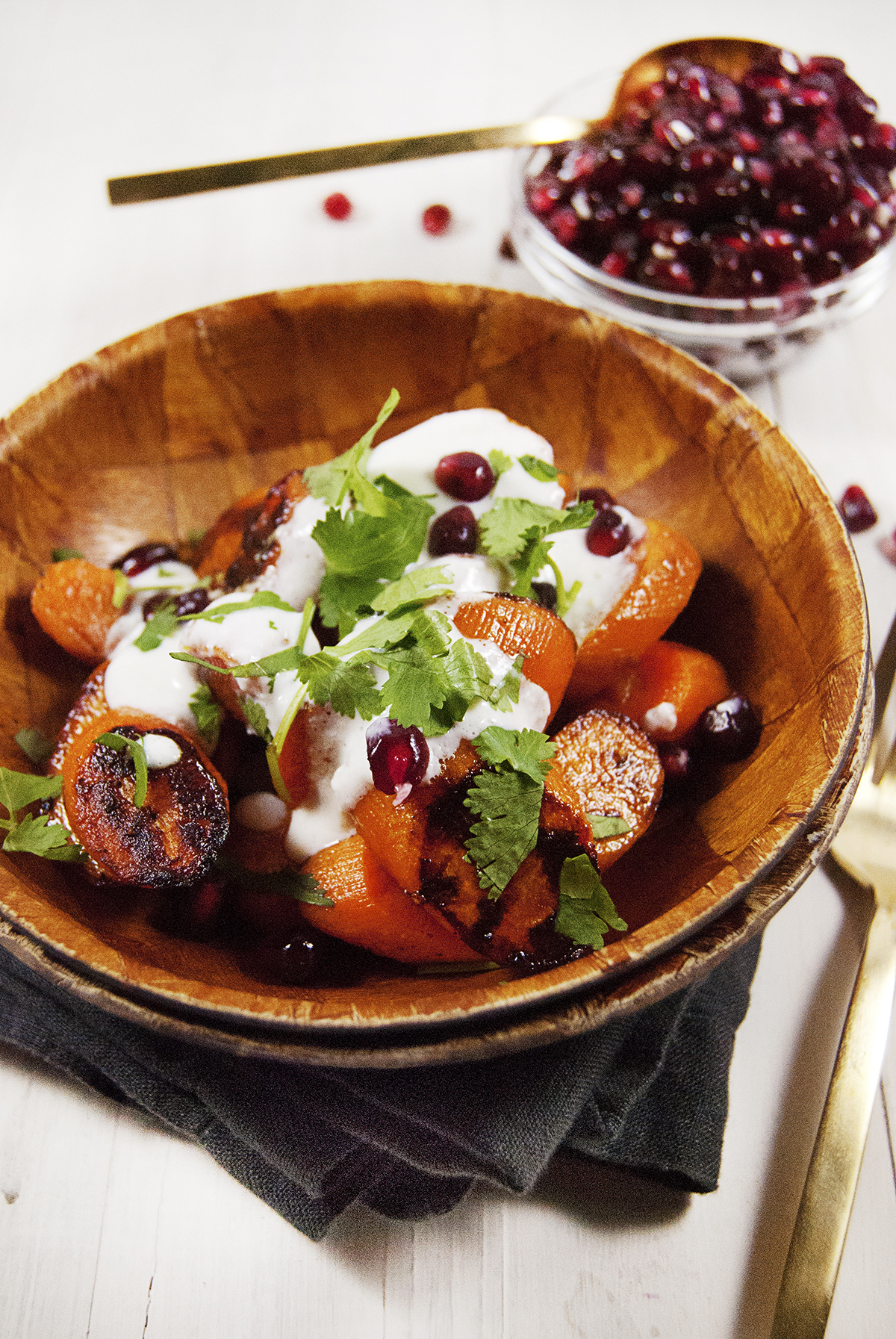 This post may contain affiliate links. Please click here to read my full disclosure policy.
These are the hard days. The days when you learn an incredibly close family friend, someone who was like a third grandfather to you, has passed away. The days when one of your husband's closest friends gets into a severe car accidents and you spend all day worrying instead of working. Because how can you possibly go on talking with patients and writing orders and documenting in your notes when these terrible things have happened?
Early in my psychiatry residency, we had a patient attempt to kill himself while under our treatment teams care in the hospital. One of my attendings taught us a valuable lesson at that time: to learn to compartmentalize. As human beings we simply cannot go on if we can't help but think about all of the horror in the world, or even in our little microcosm corner of the Earth.
Compartmentalizing means to wall off those emotions because something more pressing needs your attention. Compartmentalizing means to suppress how scary and surreal it is to have a patient attempt suicide in front of you because we have to take care of that immediate situation now and think about it later. It is what we call a mature defense mechanism. But it seems so hard sometimes. It has been one of the most important lessons of residency thus far, I feel.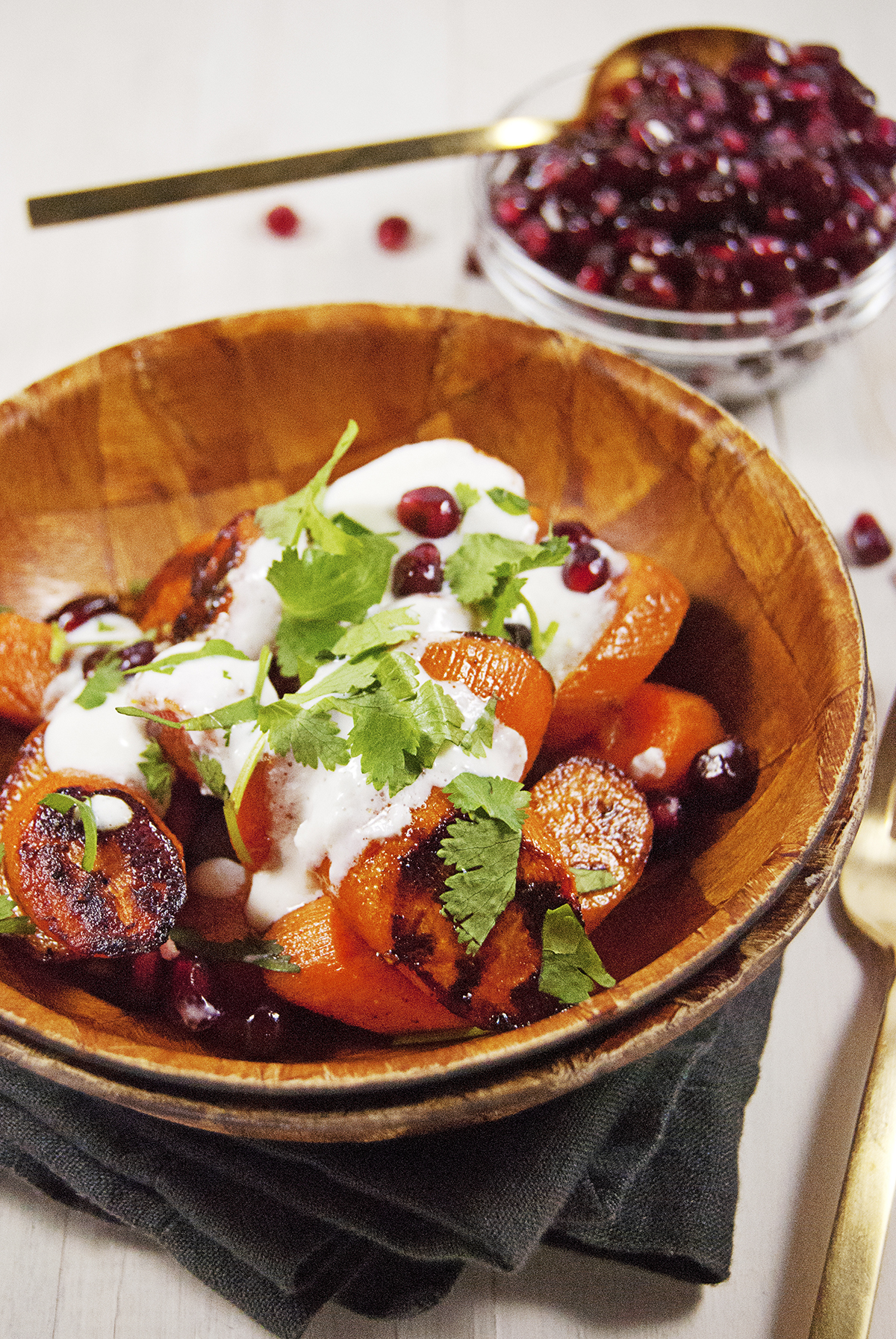 It's true that life is about ups and downs. And it is the difficult times like these that make you grateful for all of the wonderful things that you have. It is wonderful that our friend's passing means he can now be with his incredible wife who also passed several years ago. It was wonderful that we were able to have them both in our lives for the years that we did. It is wonderful that our friend was not more injured in his accident than he was.
And it is a wonderful thing to be able to share these moments with our family and friends and have their support. I talk often about how food brings us together, and I continue to believe that now more than ever. So today I'm sharing a recipe that I know the man closest to me in life would love: a roasted carrots recipe.
Those who have read the blog for a while may have noticed a recurring theme: my husband, while he will graciously eat anything I cook for him, tends to love a select few things. Burgers. Pizza. Roasted carrots. These carrots were my attempt at a Mexican twist on a classic roasted carrot. And they are quite tasty, if I do say so myself!
Start by making this simple sauce, which you'll want to slather on everything, I promise. Sharp and salty cotija cheese is paired perfectly with tangy Greek yogurt and fresh lemon. After roasting the carrots in a well-seasoned cast iron skillet, they get topped with this light sauce, fresh cilantro, and beautifully bright pomegranate seeds. I love the pomegranate seeds: they give a nice pop and a crunch to the dish.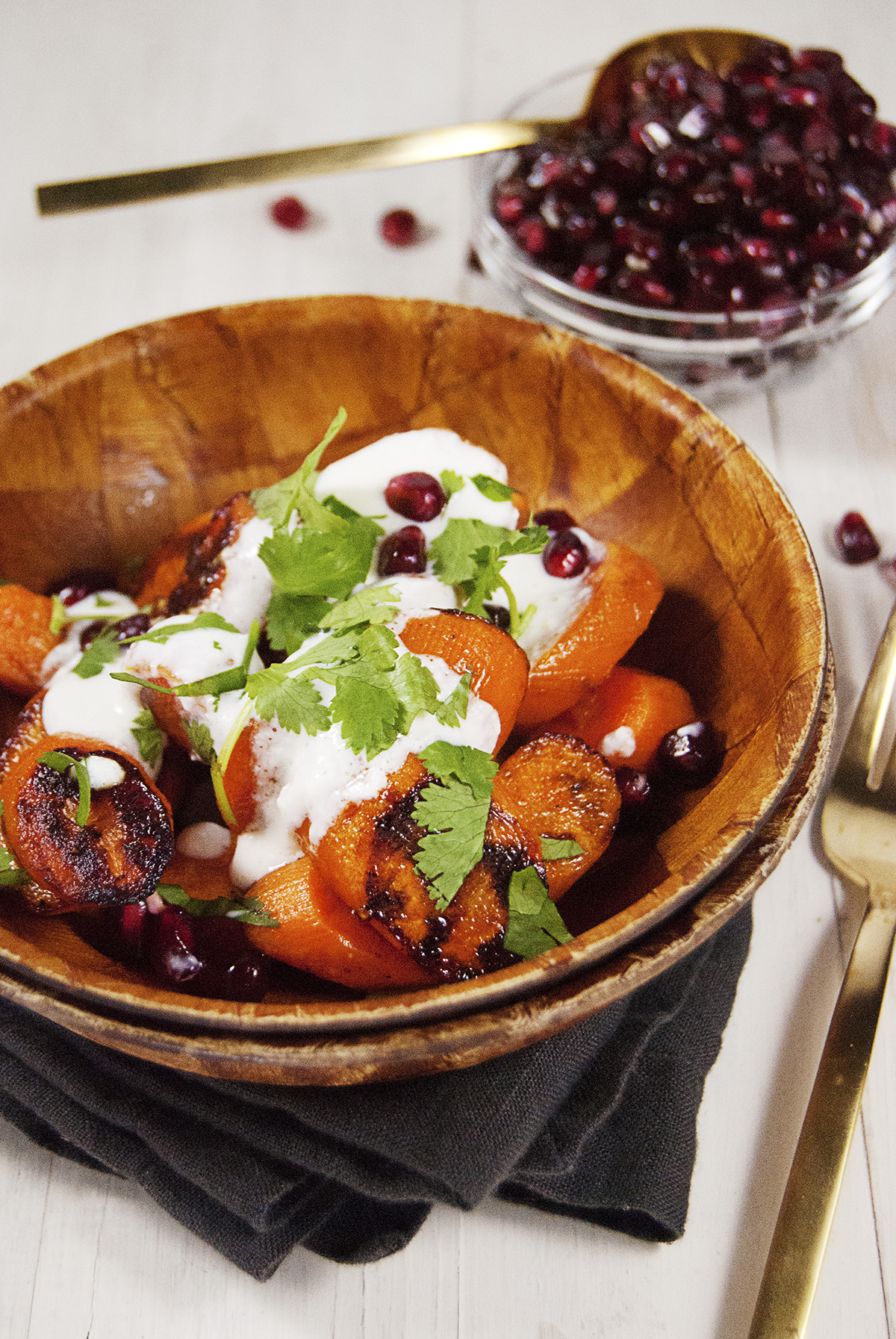 Now it's your turn: what is the major comfort food in your household? Let me know by sharing below!