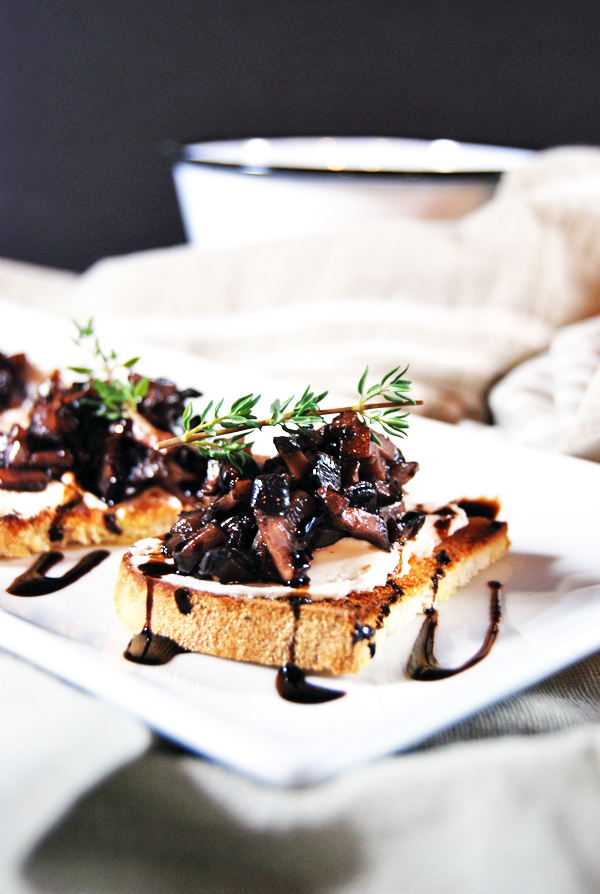 I absolutely love crostini. It's one of my favorite things to make when company is over, and especially around the holidays. It is getting to be that time of the year when we all head back home, shut out the cold weather, pull our chairs around the formal dining room table, and enjoy our traditional holiday meals. Crostini are a great way to bring new flavors to the table as an hors d'oeuvre while still keeping your family favorite dishes throughout the rest of the meal!
This recipe is based on a mushroom duxelle. Duxelle is a mixture of minced mushrooms with shallots or onions and herbs. In this duxelle, I have paired minced portobello mushrooms with shallots. I usually prefer shallots because they give a less potent but still onion-esque flavor to dishes. They were perfect for this dish because they allow the earthy flavor of the portobellos to shine.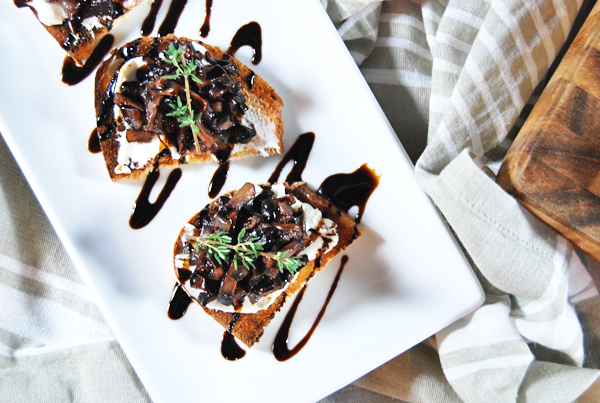 Fresh thyme finishes off the mushroom duxelle. Then I paired it with some crusty french bread covered in goat cheese (FYI for local Michiganders – Westborn Market in Berkley has my new favorite goat cheese. I can't believe how creamy it is!). Then, add a drizzle of balsamic glaze (okay, actually add a whole bunch of balsamic glaze because balsamic is one of the best things ever created) and you're ready to serve!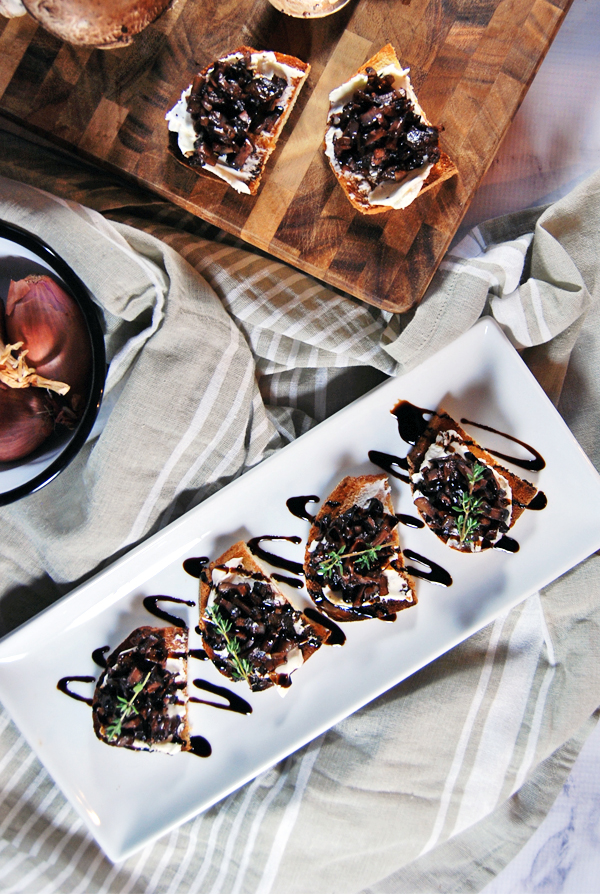 Now it's your turn: comment below to let me know what your favorite crostini combination is! And if you're looking for more tasty crostini recipes, don't miss a single one by joining the email list:
[optin-cat id="1965″]
Looking for more delicious crostini recipes? Here are a few: