My sister is getting married today! And in honor of that, I'm sharing with you all one of our family favorites: my mom's chicken "chicky" pasta recipe!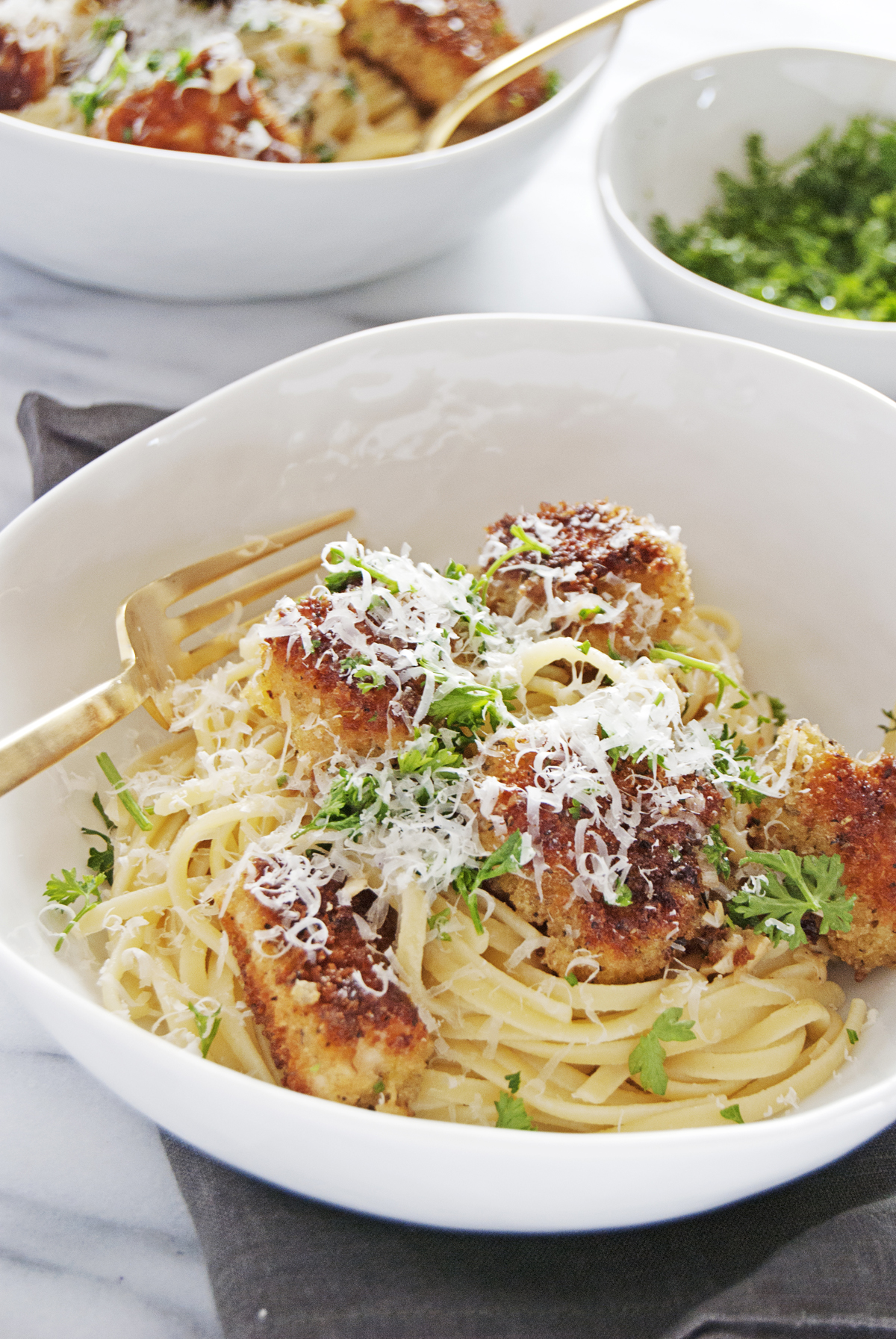 This post may contain affiliate links. Please click here to read my full disclosure policy.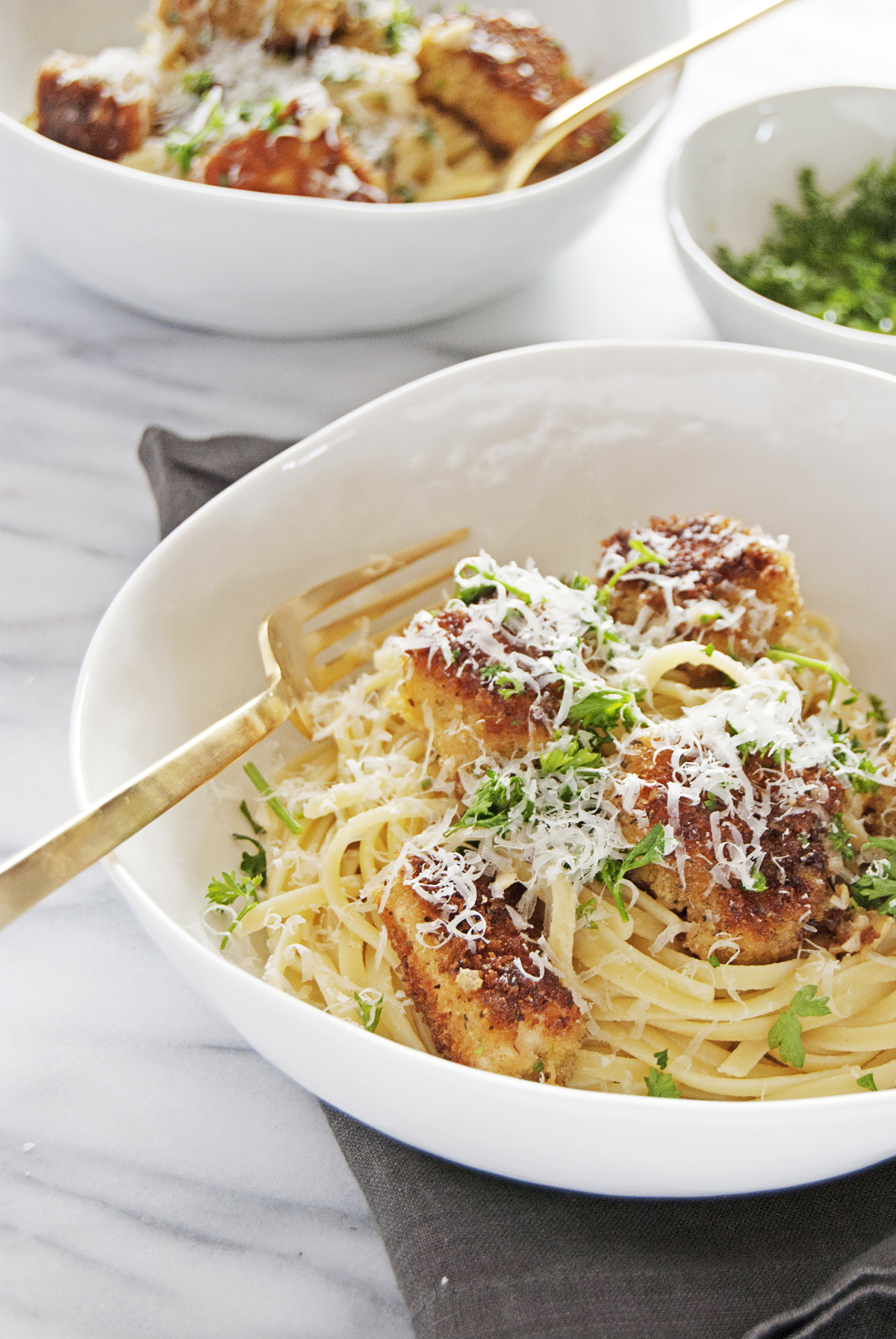 My sister's big day is today, and my big day was earlier this year! And in honor of all that our parents have done for us, I wanted to share one of our family favorite recipes today: my mom's chicken "chicky" pasta. I think we probably call it "chicky" pasta because that's how we said chicken when we we growing up! I couldn't tell you the first time we ate this, but we ate it often – it was a favorite of ours! Crispy breaded chicken pieces with fresh cooked linguine and a simple white wine butter sauce… what's not to love?
Related: Lemon Oregano Chicken Pasta with Sautéed Onions and Bell Peppers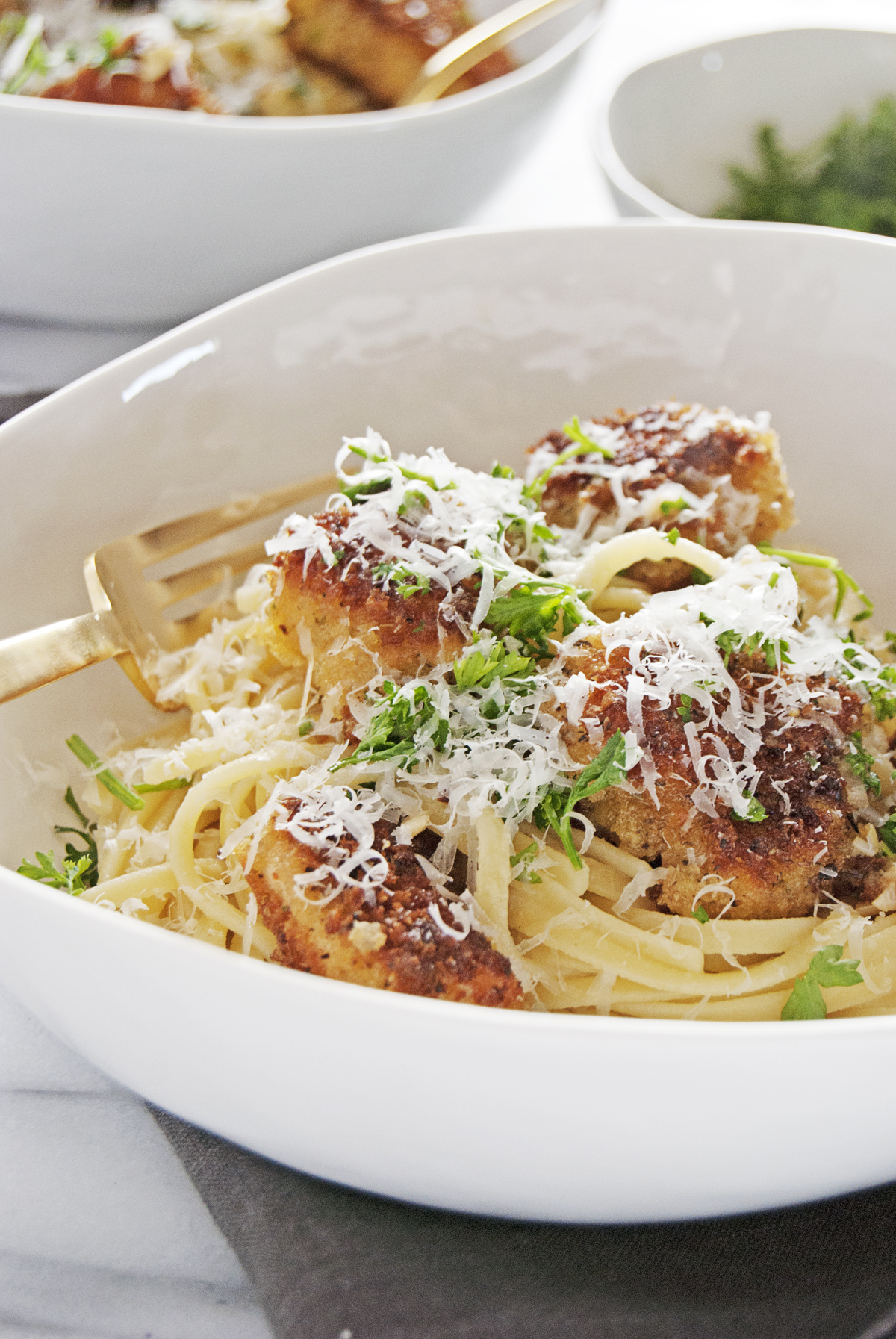 I changed up the recipe a little bit by using panko bread crumbs instead of traditional Italian bread crumbs. I think they give a more sophisticated and lighter breading to the chicken, but you should definitely use whichever type of bread crumb is your favorite! If you do decide to go with regular bread crumbs, you should omit the Italian seasoning that is normally combined with the panko bread crumbs.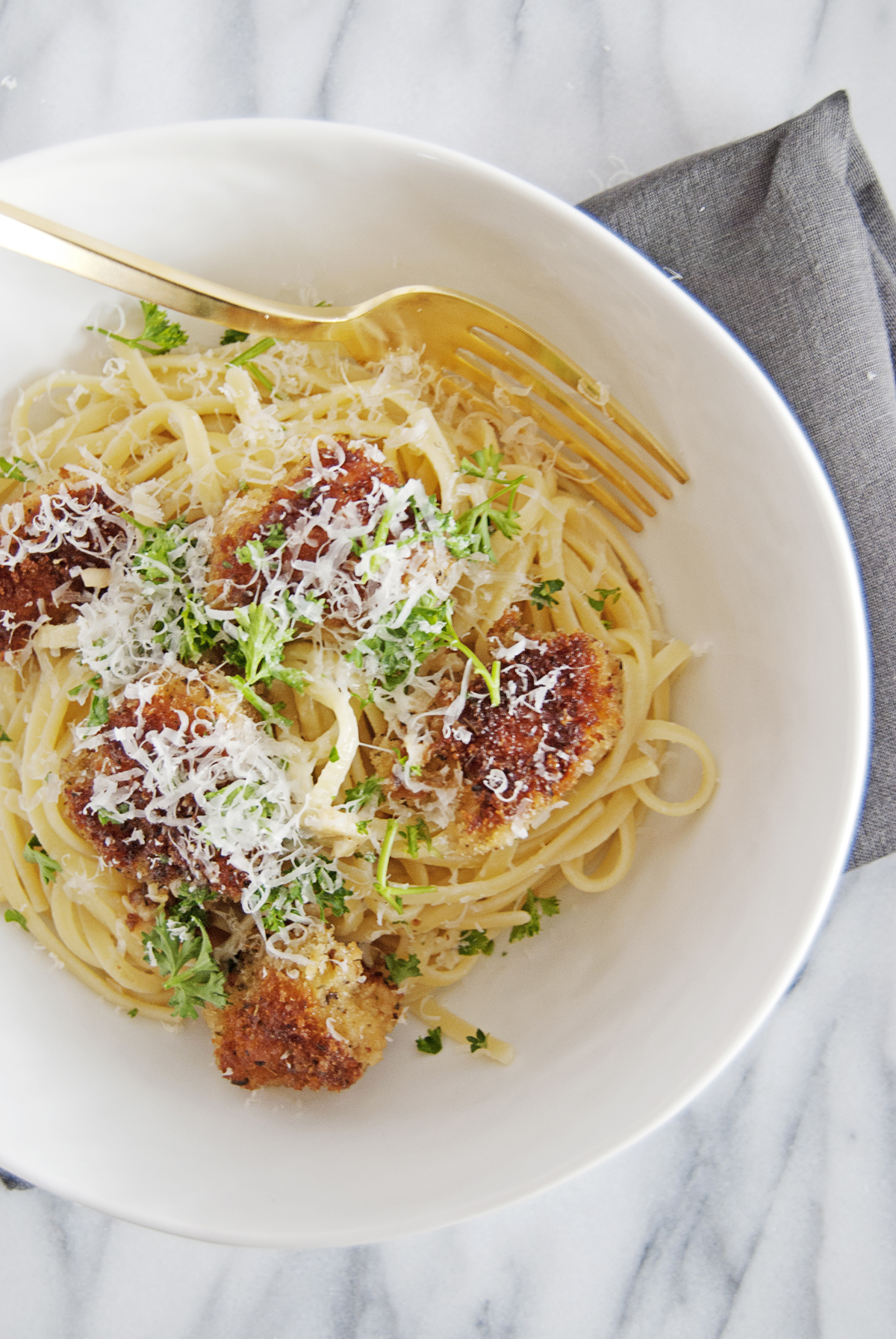 Now it's your turn: share with me your favorite family recipe below! I would love to give those long-loved recipes a try – maybe they'll become a family favorite of ours too!