Today I'm sharing another tasty recipe to celebrate National Pasta Month: my Mexican-style cheesy ramen noodles with pork!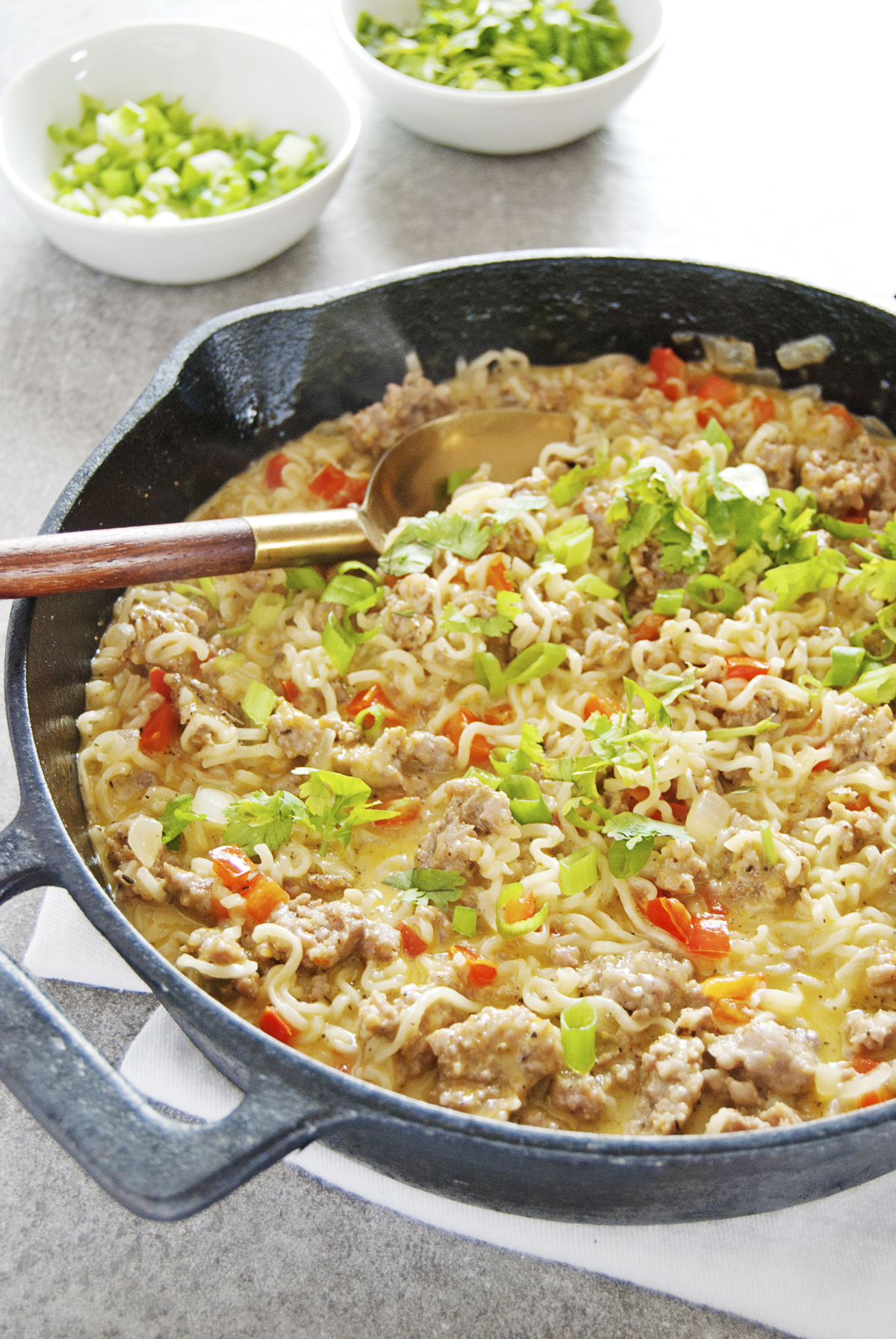 This post may contain affiliate links. Please click here to read my full disclosure policy.
I don't know about y'all, but ramen is definitely one of my guilty pleasures. Like yes: even though I don't always use it, I do like that little MSG-filled packet of spicy goodness! I like it with an egg cracked into the boiling pot of water as the ramen noodles cook, I love it with soft boiled eggs and crispy crunchy green onions on top, and I even love fresh parmesan cheese grated all over the top of those steamy hot noodles!
Related: Creamy Chicken Ramen Casserole with Bell Peppers and Mushrooms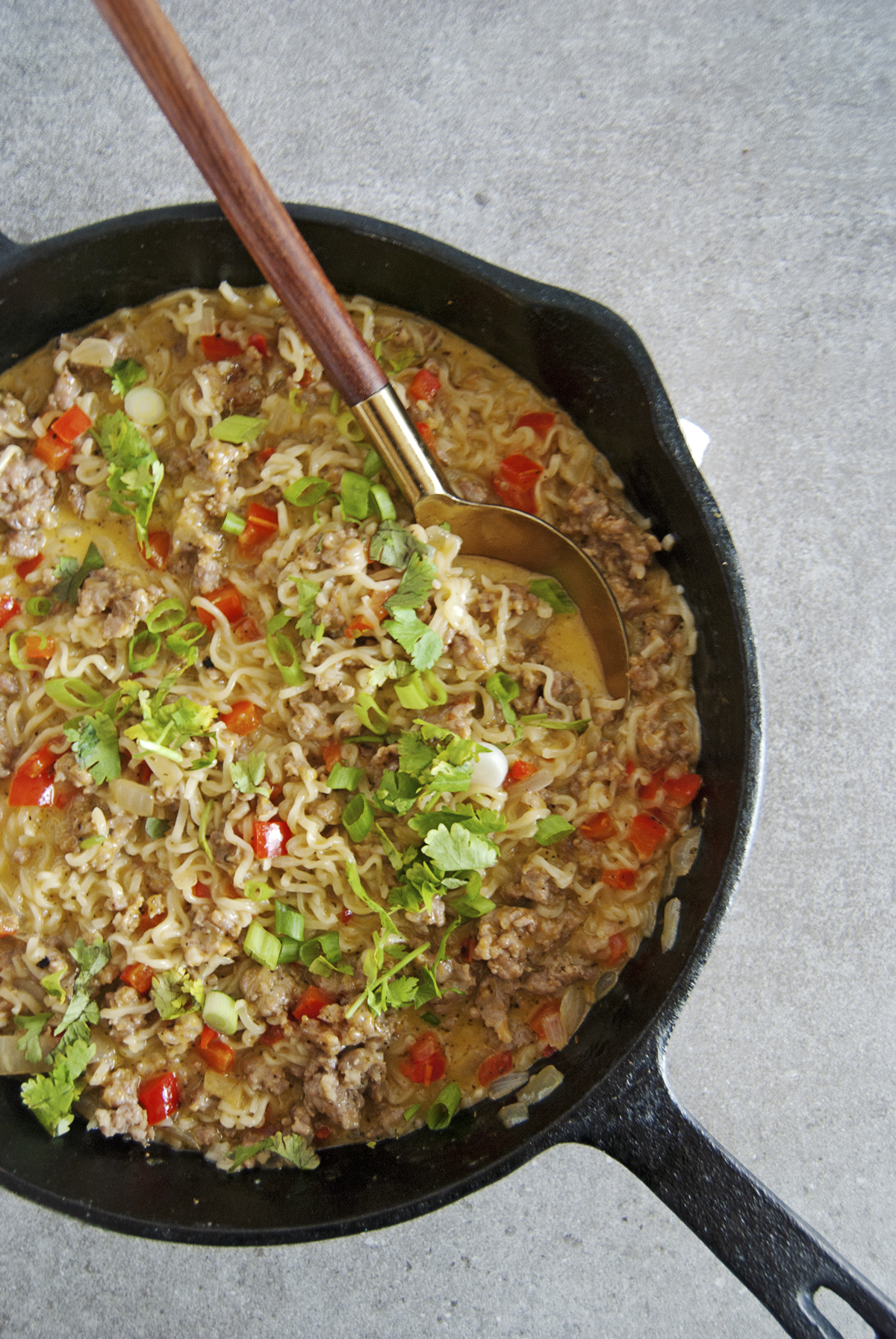 I especially love to make new comfort food dishes with ramen noodles. Like my recipe earlier this year for creamy chicken ramen casserole: that one has become a regular on our meal planning schedule! Today's recipe for Mexican-style cheesy ramen is exactly what it sounds like: a flavorful ramen filled with veggies, ground pork and lots of cheese! I paired onions with red bell peppers for some crunch in this dish, providing a nice contrast to the ramen and ground pork. Towards the end of the cooking process, I mixed in lots of shredded cheddar to give the sauce a creamy, cheesy finish. And topping with green onions and cilantro gives the dish a fresh Mexican twist!
Related: Cheesy Pork Sausage Casserole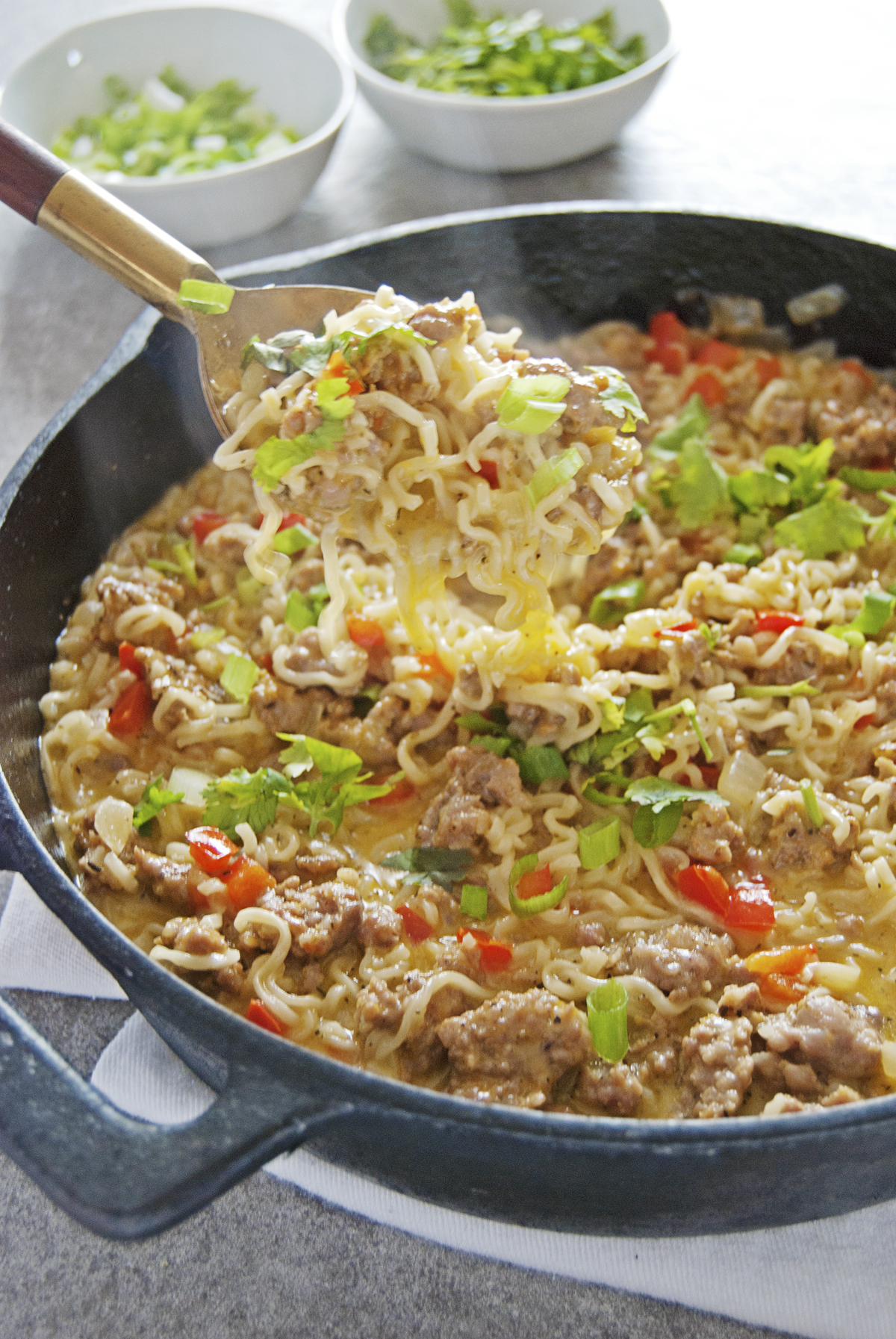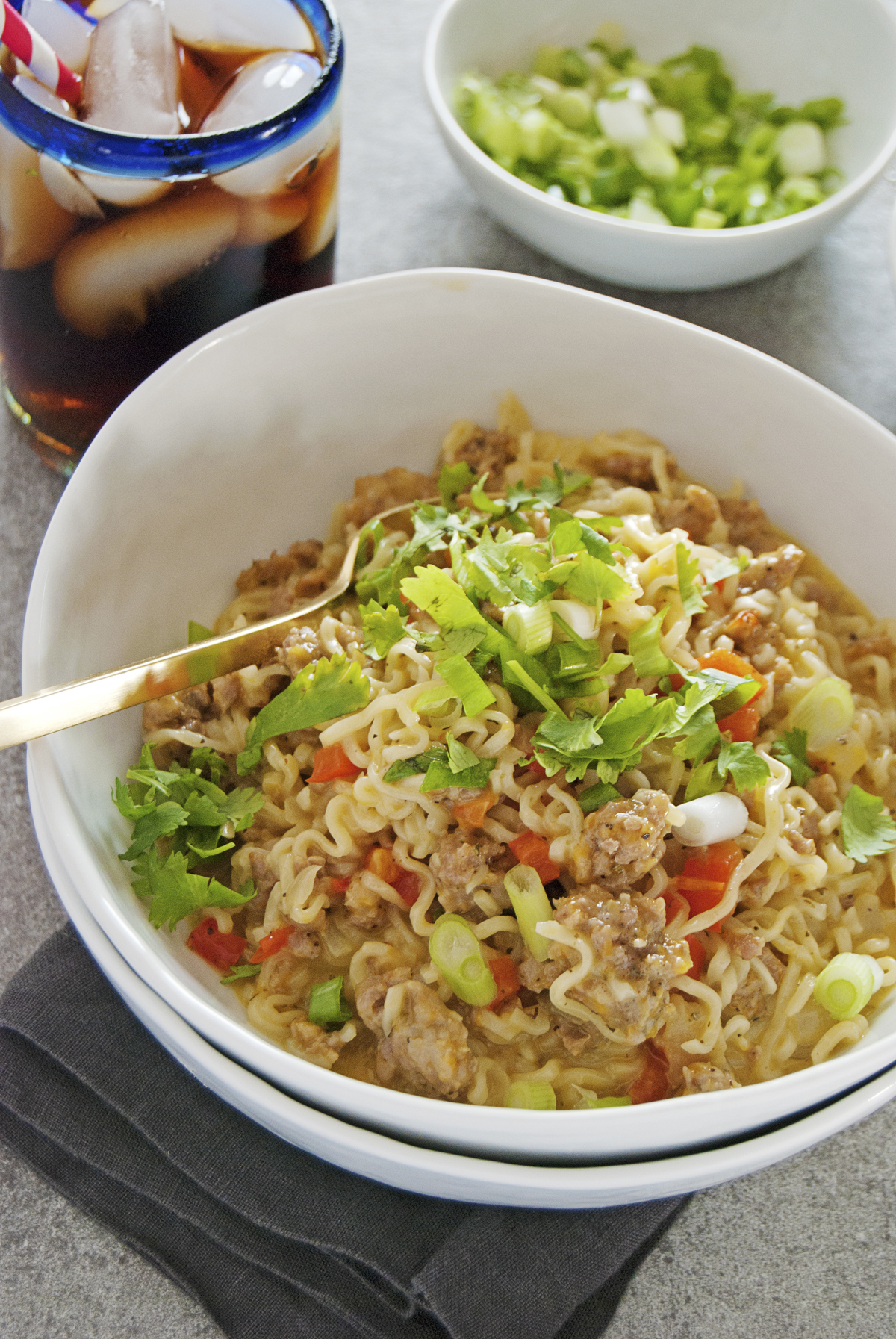 Now it's your turn: what is your favorite way to modify ramen noodles? Share with me by commenting below!