Even the biggest meat lovers will love this ratatouille!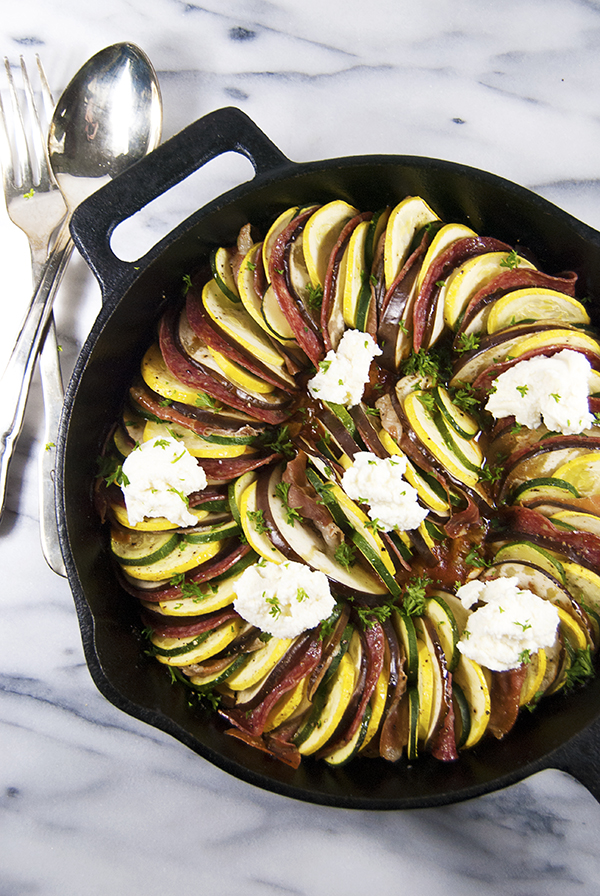 This post may contain affiliate links. Please click here to read my full disclosure policy.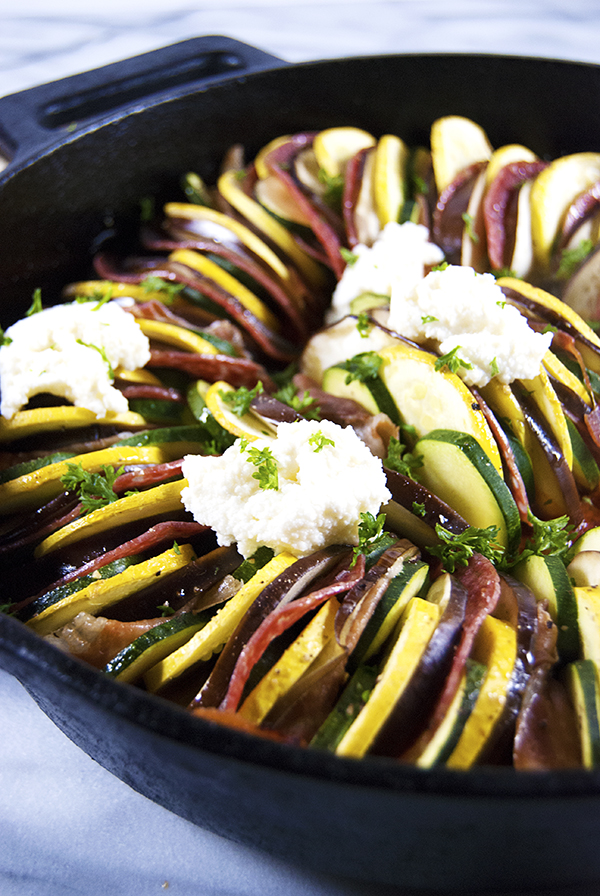 So I have this husband. This husband is the most wonderful one I could wish for. He helps me with all of my crazy DIY projects around the house. He helps me take care of our two wonderful happy-go-lucky puppies. And he absolutely hates vegetarian meals.
It's so frustrating! I love to cook, and I find sometimes that I'm in the mood for a vegetarian meal or two. Sometimes meat is just too much, amiright? But to appease my incredible husband, I turned this classically vegetarian dish into a meat lovers paradise!
Related: Oven Roasted Vegetable Pasta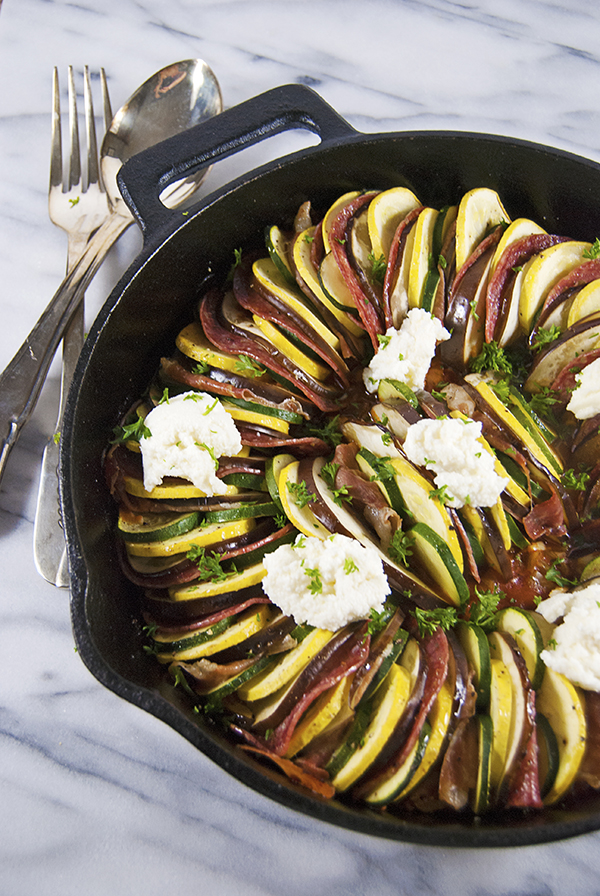 What better way to compliment this plethora of tasty vegetables than by layering in some spicy and salty meats? For this recipe I used the classical zucchini and eggplant veggies paired with salty prosciutto and spicy salami, atop a layer of fresh tomato sauce. Layer the veggies and meat around and around in a circle and top with fresh herbs before baking and dolloping with ricotta. Recommendation: use fresh ricotta! It makes a world of difference – I'll never spend money on tubbed ricotta again!
Related: Mussels with Fennel Thai Chili Broth and Garlic Toasts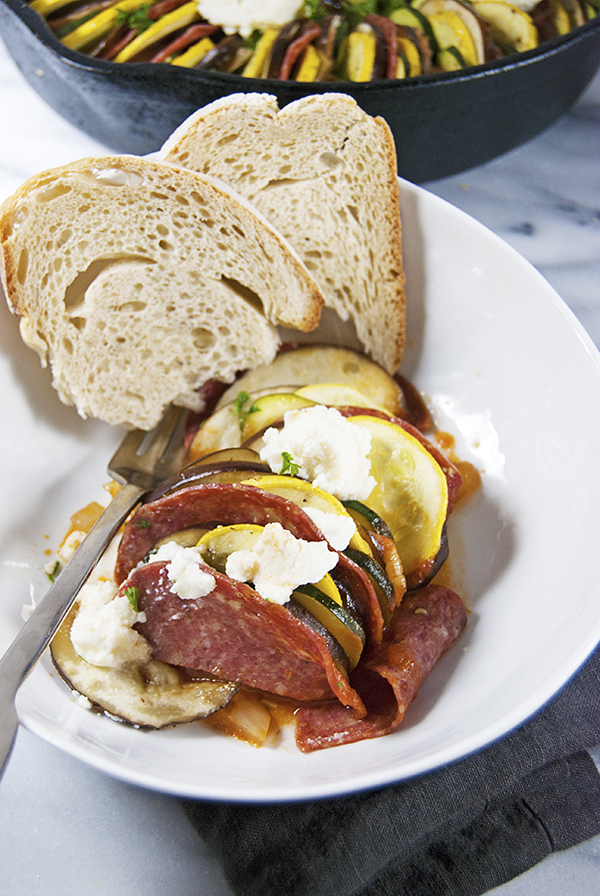 Now it's your turn: what is your favorite vegetarian dish? Share with me by commenting below – maybe it will be the dish that turns my husband into a veggie-lover! 🙂