They've got spice. They've got creaminess. They've got crazy crispy bacon strips. They are my grilled ancho chili burgers!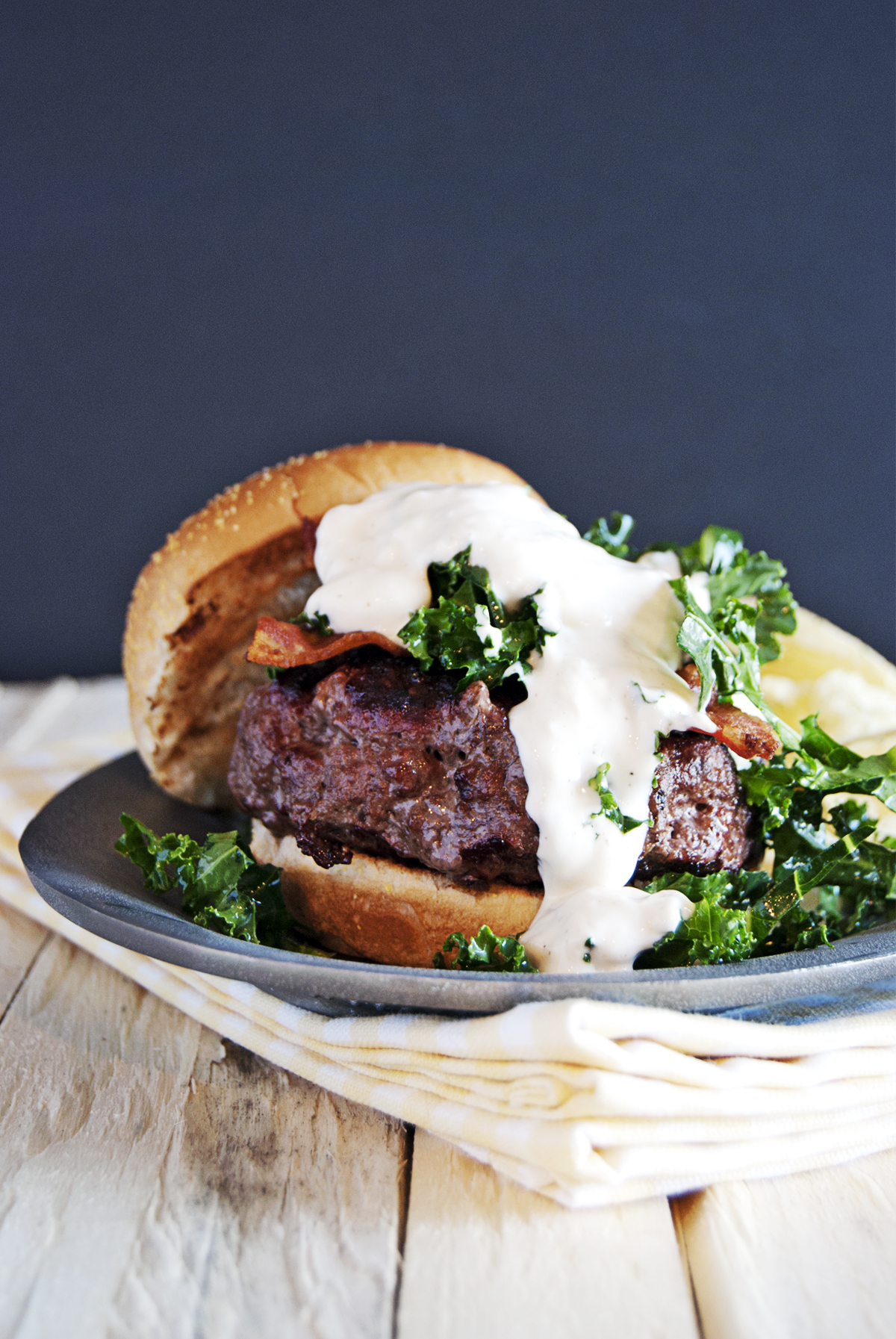 This post may contain affiliate links. Please click here to read my full disclosure policy.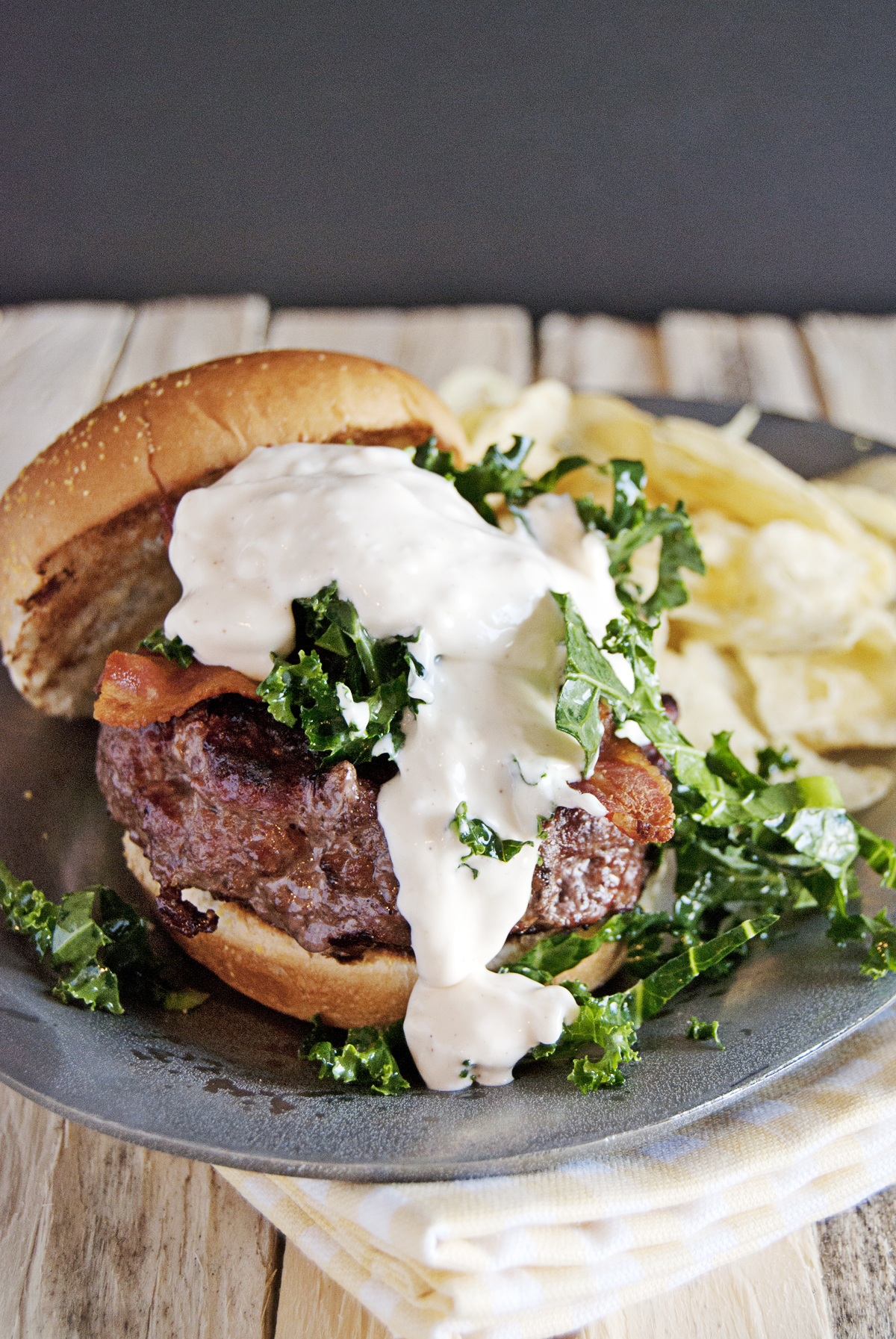 Burgers are literally my husbands favorite food. Like, when we go to a fancy restaurant, he is that guy that will immediately seek out the one burger item on the menu and order it regardless of what other deliciousness lies in wait for us on the rest of the menu. It drives me nuts, but it's also led me to make an effort to create some tasty "outside-the-box" flavor combos for our burgers, which he loves!
Today I'm sharing my recipe for these ancho chili burgers. They have a wonderfully smoky heat from the ground ancho chili powder throughout the burgers and the goat cheese mayonnaise on top. The nice thing is that you can adjust the spice level to meet your own taste buds: these burgers can definitely get kicked up a notch by either doubling the amount of ancho chili powder in the burger patties, or by increasing the amount in the mayonnaise!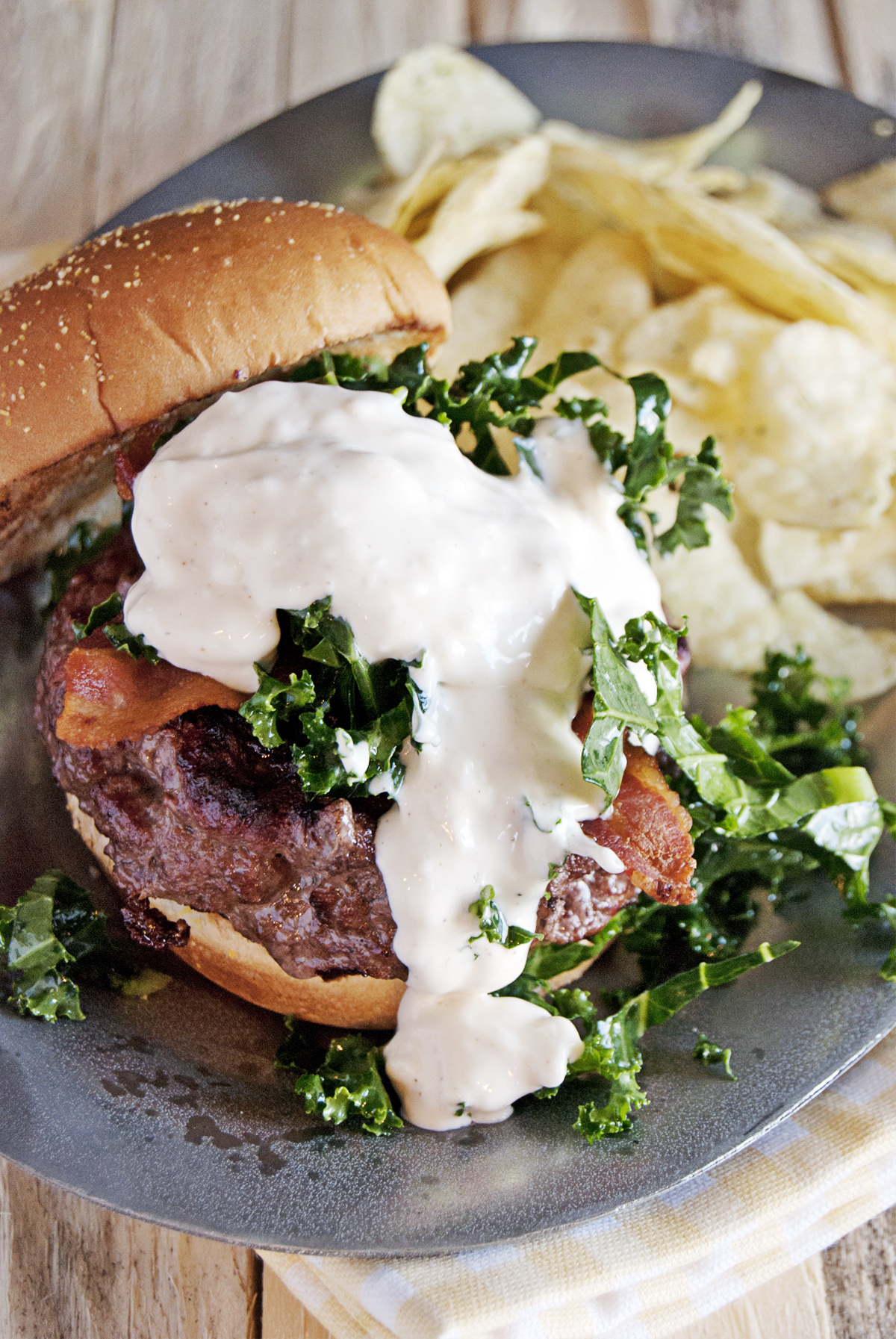 Let's talk about these toppings. These toppings are all about complementing that ancho chili heat, and I absolutely love it! I mean, first of all, you just can't go wrong with bacon, right? The fattiness is the first step to cutting through the spice from the ancho chili powder. Next up we have a quick and simple kale slaw that was macerated in fresh lemon juice for a bright acidic note and also to help break down the tough fibers of the kale.
Lastly, we've got this super yummy goat cheese mayonnaise. Yes, you heard correctly: goat cheese mayonnaise. Crumbled bits of goat cheese, fresh lemon juice, and a hint of some more ancho chili powder make this a creamy sauce that I'd eat on any burger, any day!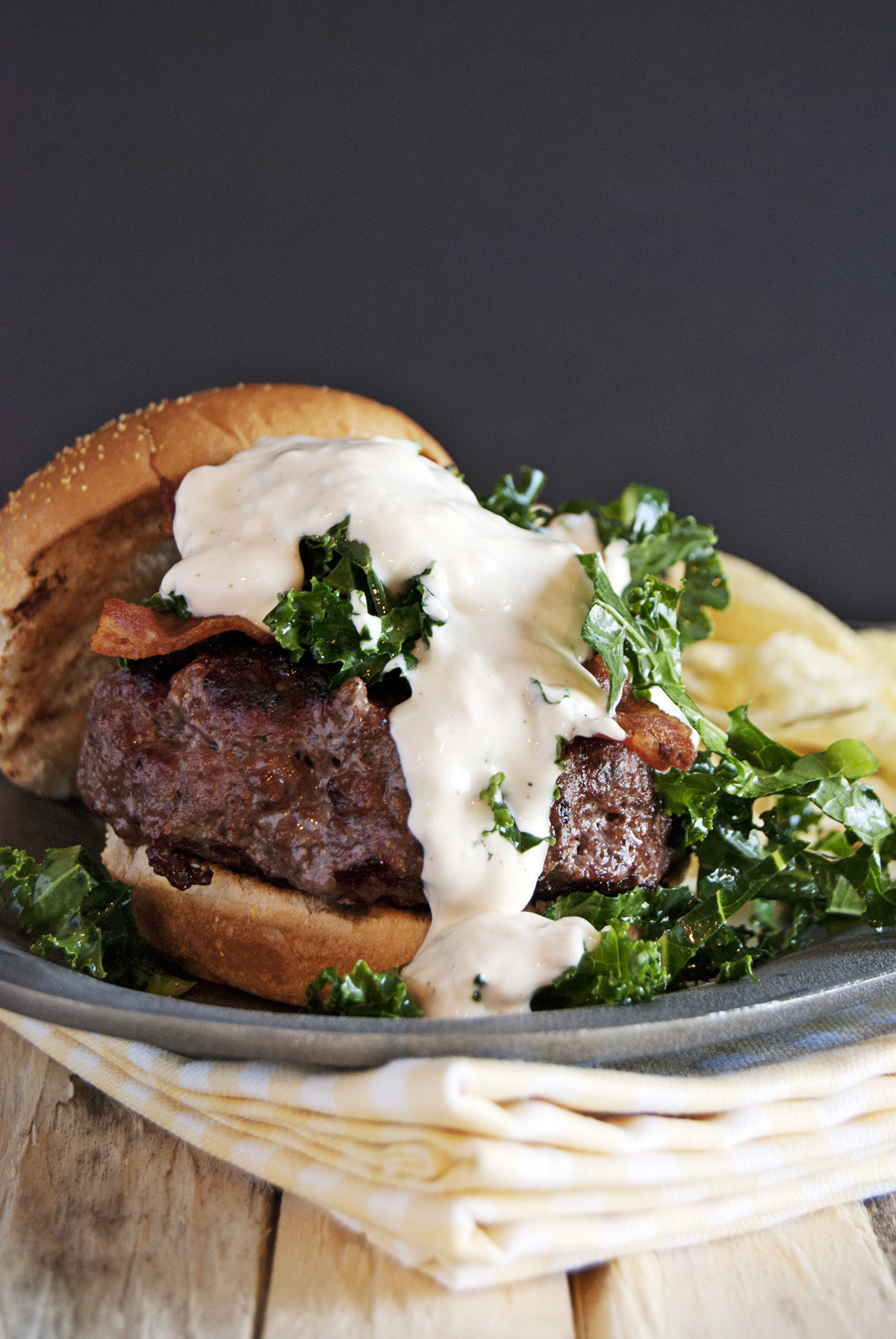 Now it's your turn: what are your favorite burger toppings? Share with me by commenting below!