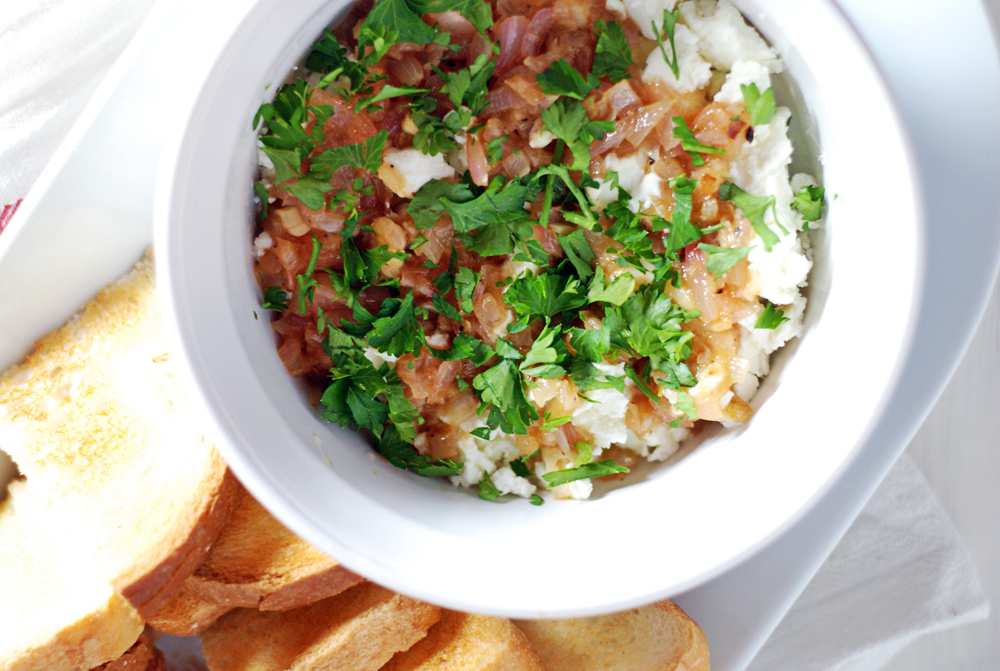 I love a good appetizer, and even better: a good and fast one! My recipe for goat cheese dip with champagne shallot vinaigrette is delicious, fancy, and ready in just 20 minutes!
This post may contain affiliate links. Please click here to read my full disclosure policy.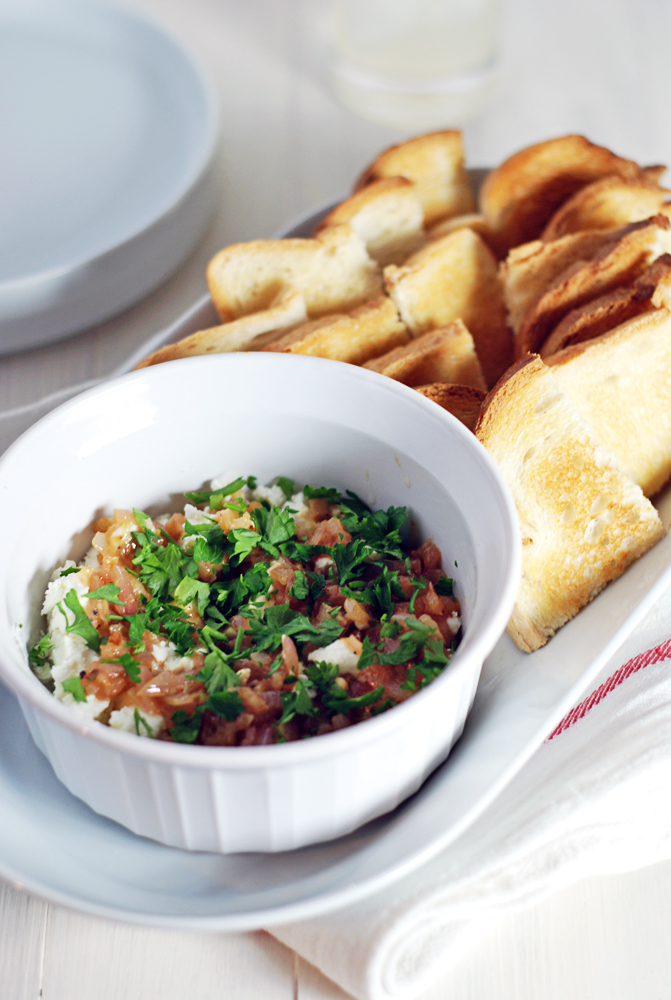 As I write this post, I feel that I'm still digesting the amazing plate of chicken and waffles I had from Kuzzo's Chicken & Waffles for lunch yesterday. After a crazy long post-church wait for a table (y'all know how Sunday's are!), I was able to introduce my fiancé to the incredible-ness that is a huge plate of crispy fried chicken with fresh homemade waffles doused in syrup. Whichever Einstein invented this concept might deserve a Nobel Prize. The Nobel Prize of Genius Food Choices. This is a thing, people. (Or, it should be at least.)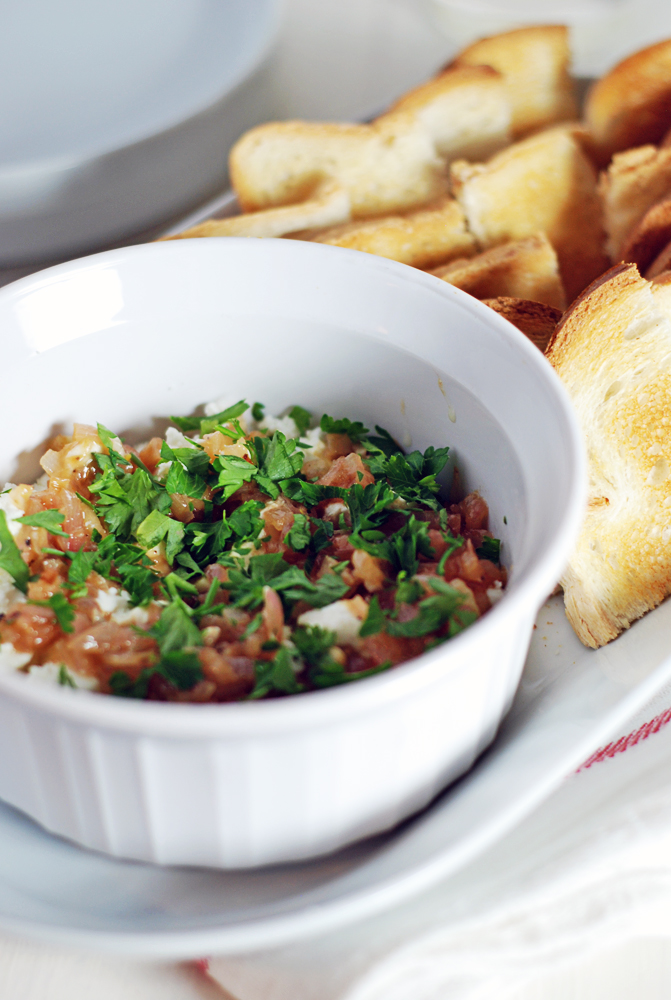 But back to the food at hand! Quite literally speaking… I love a good dip! It's the easiest way to throw together an appetizer that is simple and yet has the potential to be so elegant. This goat cheese dip epitomizes that concept: it pairs the creamy tanginess of goat cheese with a savory shallot and garlic vinaigrette, and is finished with lots of fresh parsley.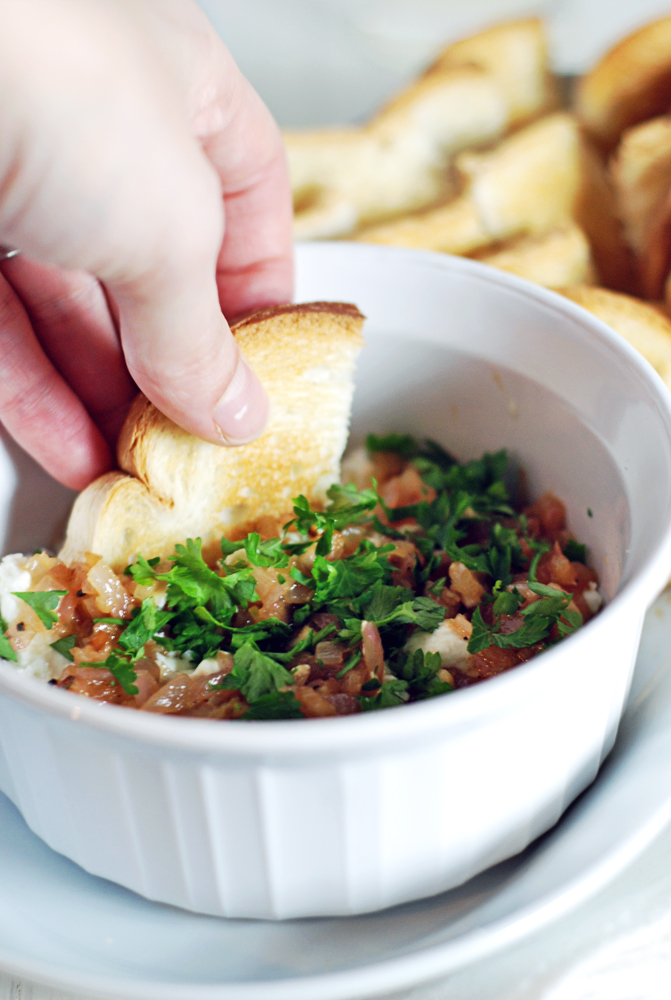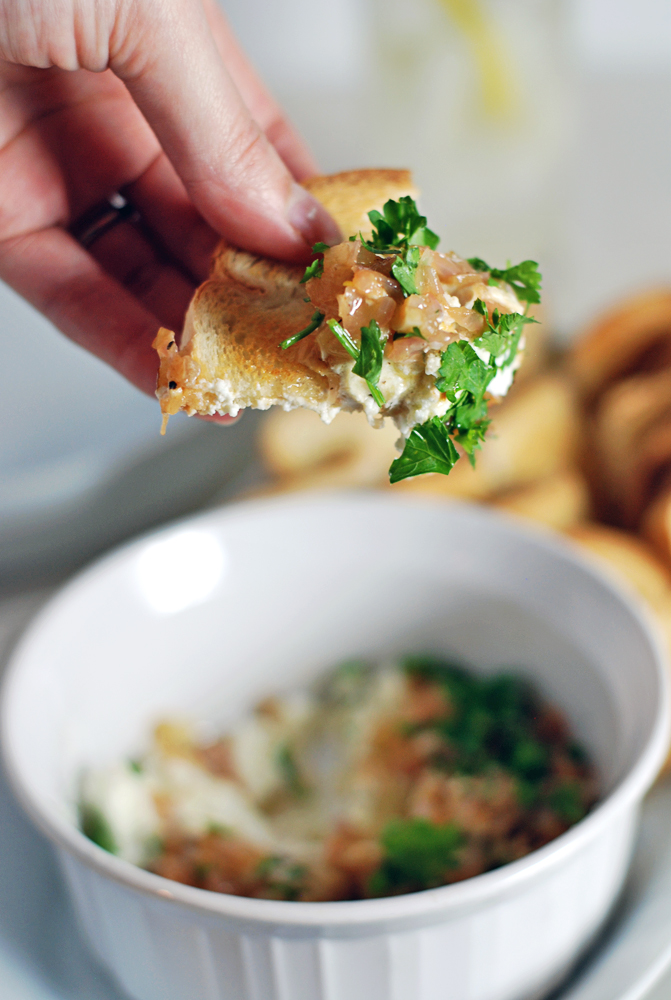 Now it's your turn: What is your favorite simple dip for when friends and family are visiting? Share it with me by commenting below!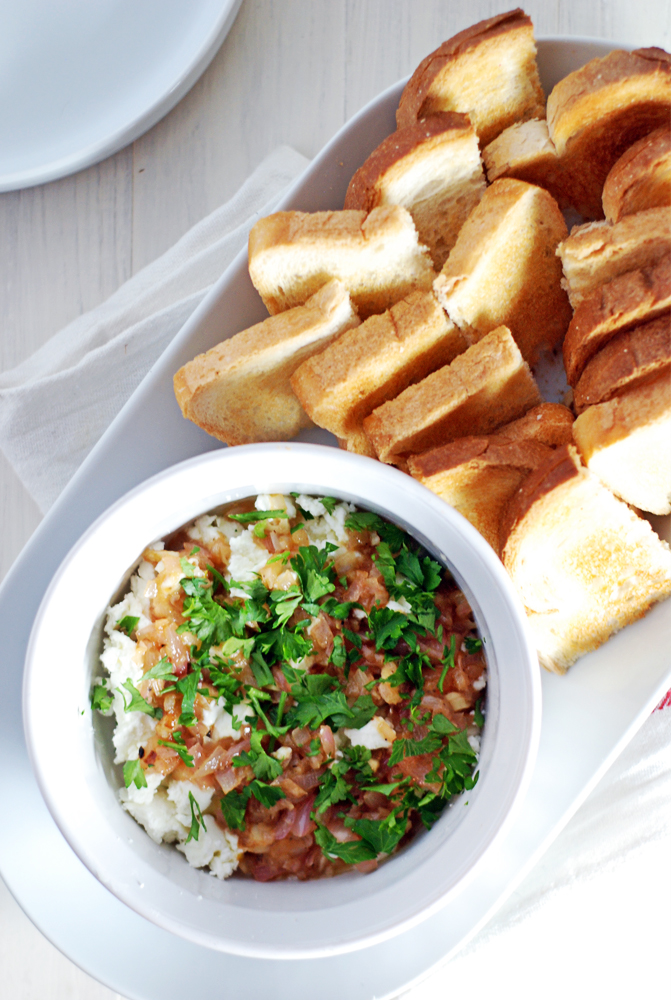 Don't miss a single appetizer! Follow me by joining the email list:
[optin-cat id="1965″]