Today I have a tasty pizza recipe for you: roasted beet pizza featuring creamy goat cheese and shallots, with a tangy balsamic vinaigrette!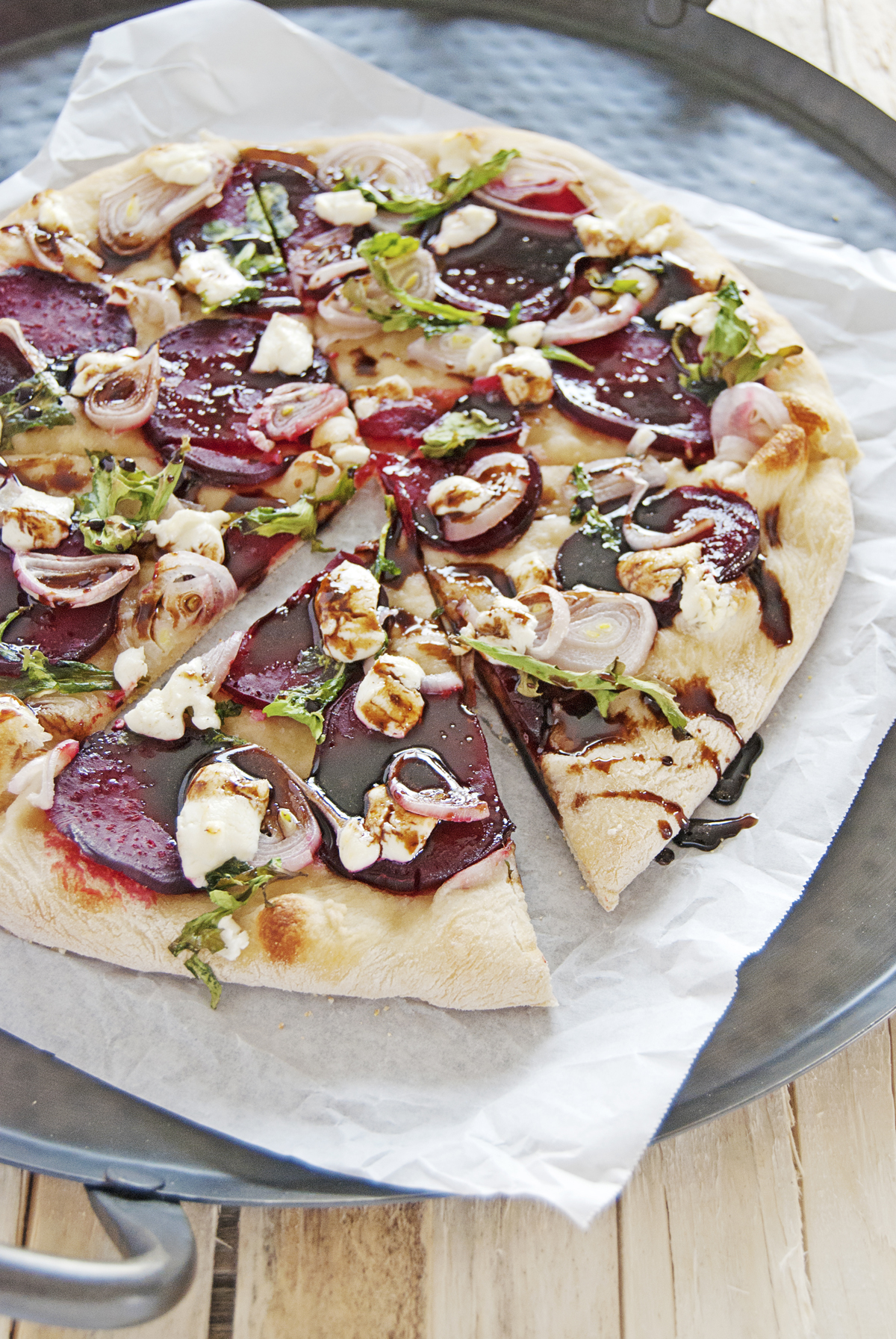 This post may contain affiliate links. Please click here to read my full disclosure policy.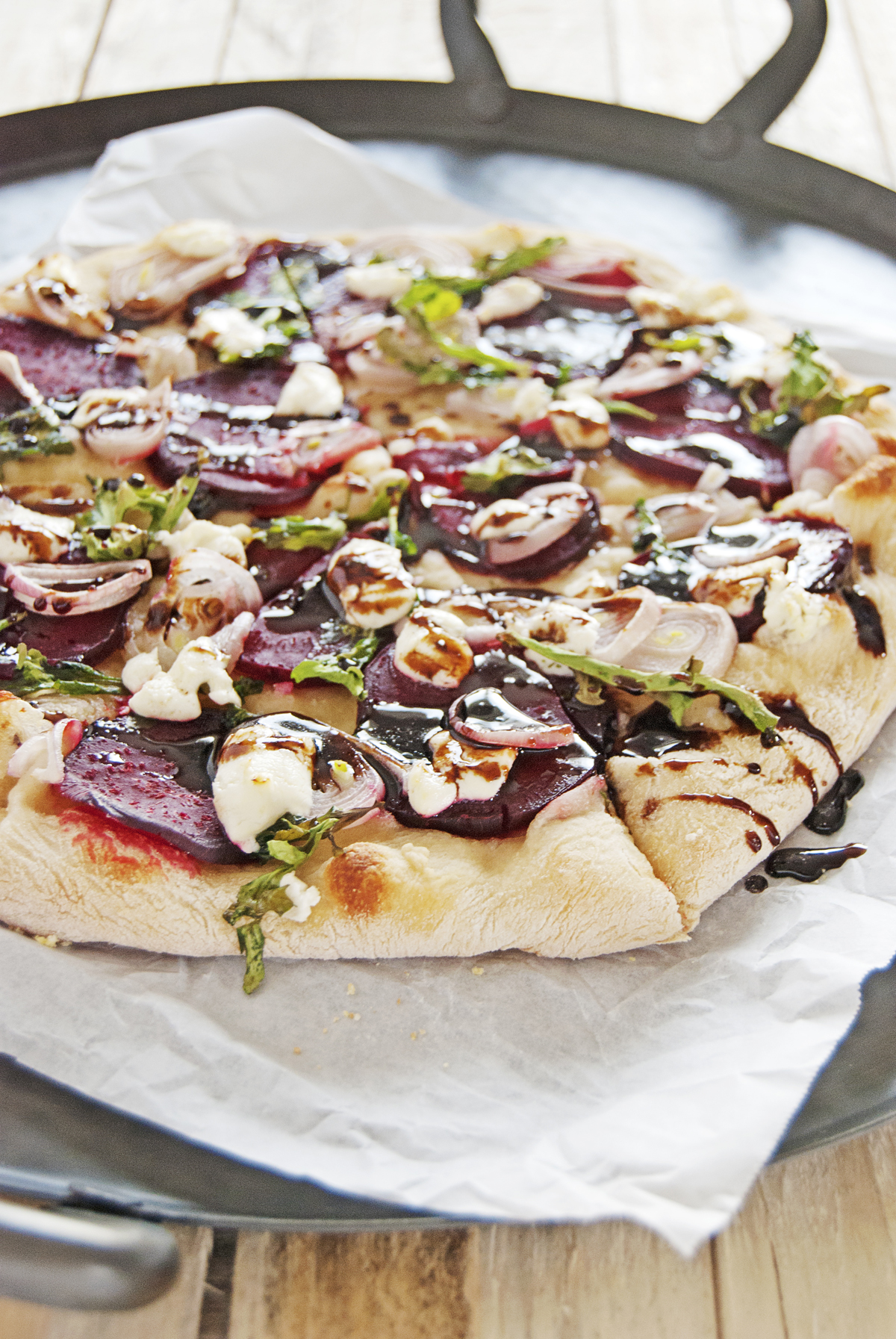 I love a good beet recipe, and this one combines one of my favorite beet flavor combination! I love making pizza and I think it's so easy to spruce up a simple pizza recipe into something glamorous and elegant, and this beet pizza is no exception!
Related: Roasted Beet and Orange Salad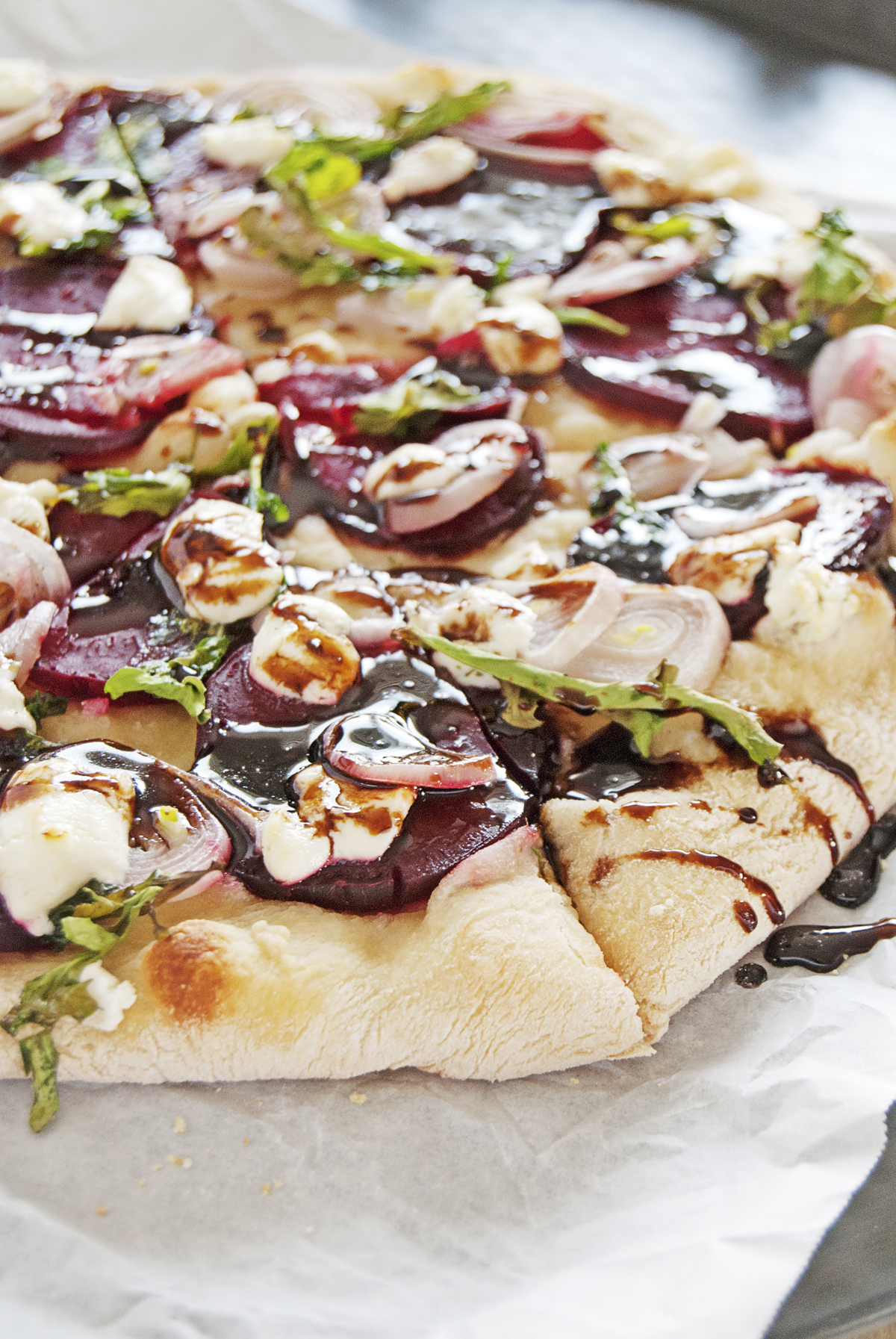 After roasting the beets, I thinly sliced them and paired them with creamy goat cheese, fresh sliced shallots, and crisp arugula on top of the pizza dough. After baking the pizza, I drizzled a simple honey balsamic vinaigrette over the top to complete the dish. The tangy balsamic mixed with the sweet honey makes for a perfect complement to the earthy beets and fresh arugula and shallots. Even better: this pizza is super simple! You could even roast the beets in advance if you won't have time during a busy weeknight to do that step, and then refrigerate them and slice them as needed for the pizza. So quick and delicious! This pizza would pair really nicely with a crisp sauvignon blanc or chardonnay.
Related: Shredded Chicken and Garlic Butter Pizza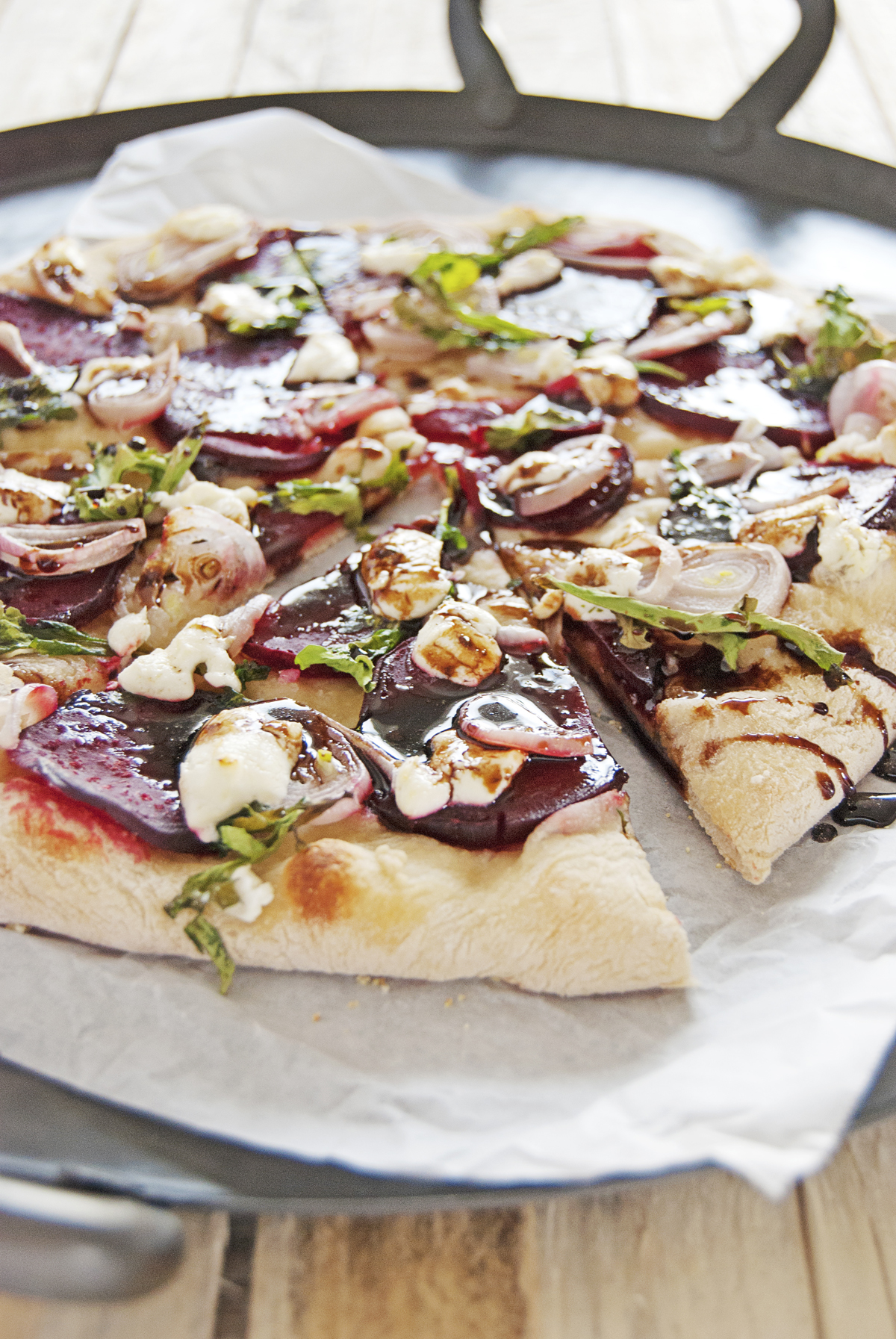 Now it's your turn: what is your favorite simple pizza recipe? Share with me by commenting below!