There's nothing that says "spring" like a fresh, light salad, and my fresh peach salad with goat cheese and crisp crostini takes the cake!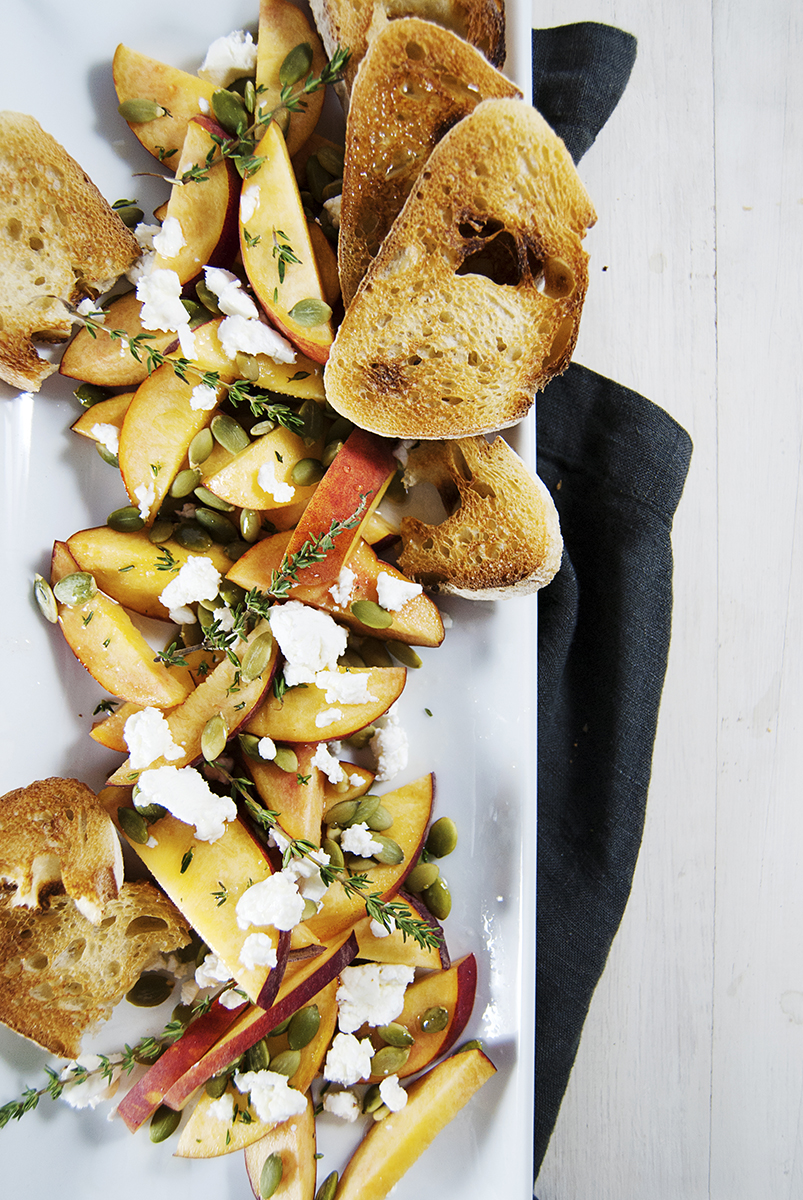 This post may contain affiliate links. Please click here to read my full disclosure policy.
Last weekend was the first time since the beginning of the winter that we finally took the dogs for a walk. A walk! Like a spring jacket, don't need gloves, walk. It was awesome, let me tell you. The girls were excited to the point of almost uncontrollable; quite understandably given they hadn't smelled any of those smells in so many months! Before anyone gripes about not walking the dogs regularly: trust me those two get plenty of exercise chasing each other around our backyard. I could spend hours watching them play!
Related: Toasted Pearl Couscous Salad with Lemon Dijon Vinaigrette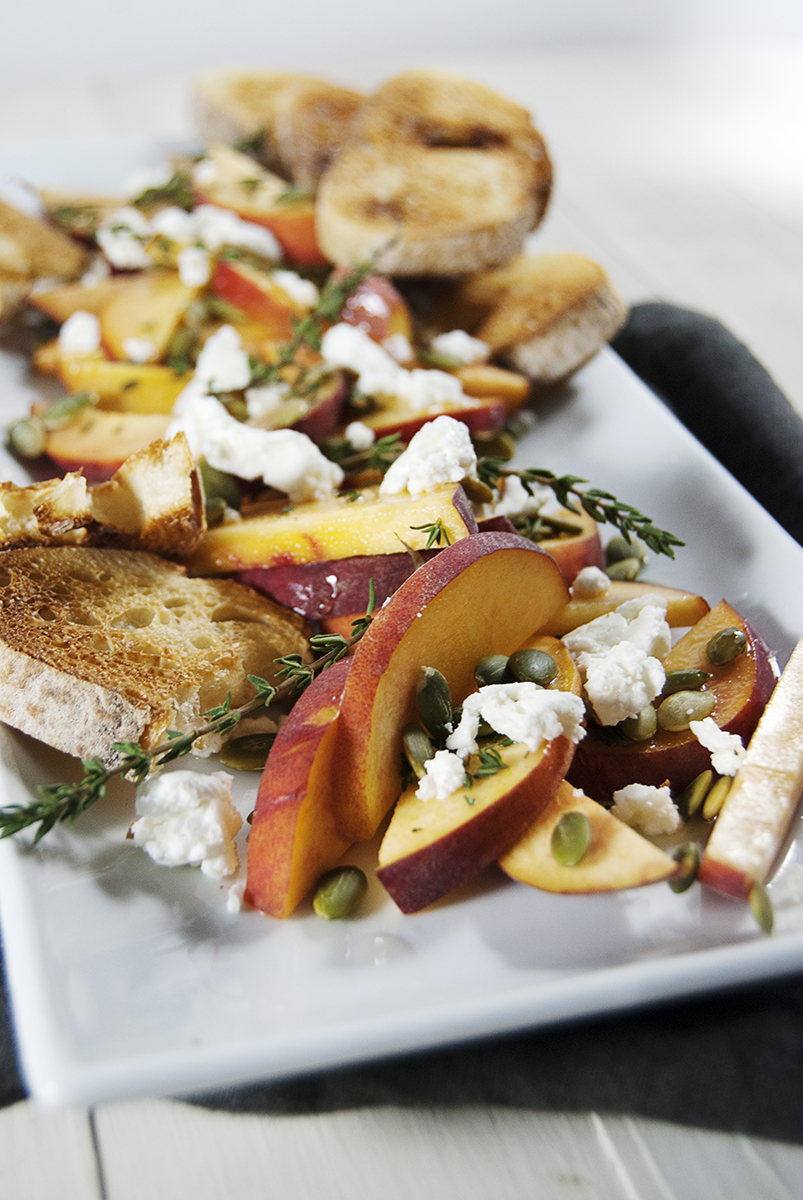 So naturally seeing as the snow has melted and the temperatures are slowly creeping up to that no-jacket-weather we all love, I am in the mood for spring foods. Summer foods, even! It's sort of like when September 1st hits and everyone is suddenly hooked on Christmas displays in the department stores and baking gingerbread. Or… maybe that's just me.
Today I'm sharing the perfect spring salad for your next dinner. This is a fantastic side dish! It is so easy to make and so addictive. In the span of time between when I originally wrote this recipe down and the actual publishing of this post, I've made it four times (and that's only 25 days, fyi!) That's how tasty and simple it is!
Related: Baby Spinach and Fruit Salad with Champagne Vinaigrette, Goat Cheese and Walnuts
So we first start with… peaches! Ta da! Slice up all the peaches. Throw them on a plate. Super simple. Right? Next step: top with pepitas, goat cheese, thyme. Still simple! Whisk together a little lemon juice, honey, and kosher salt and drizzle over the salad. Pop some crostini in the oven for a few minutes and scatter them about the plate, and… it's done. No joke, I'm serious! How easy was that? Pepitas, coincidentally (or maybe not at all coincidentally) are my new favorite go-to nut for salads and toppings. I even top my ravioli with them! This salad is very versatile too: I made it with some ripe, juicy plums instead of peaches the other day and it was still killer!
Now it's your turn: share with me by commenting below with what your all-time favorite simple spring salad is, so I can give them a try!